Project omschrijving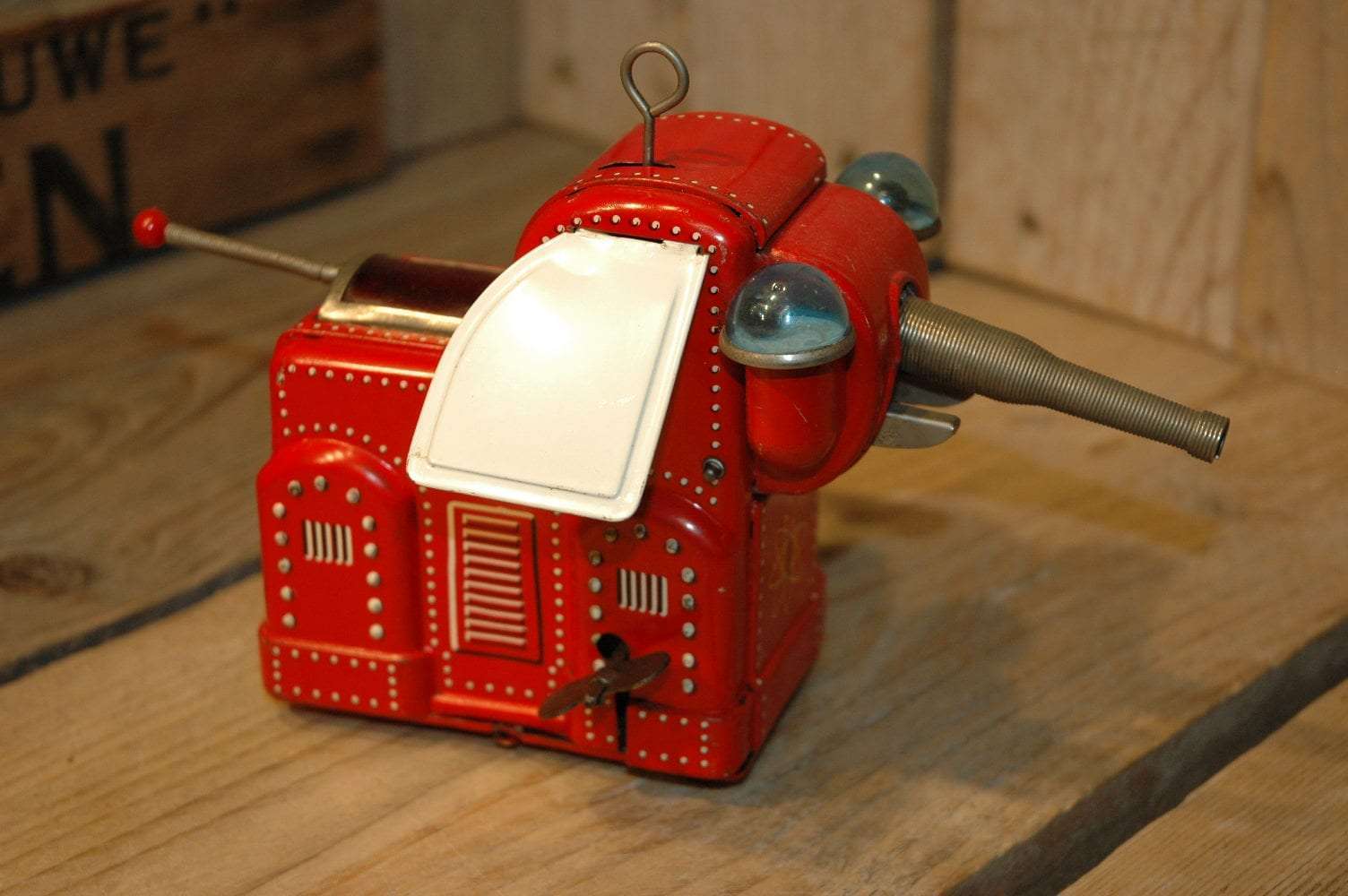 Yoshiya KO – Space Elephant
Animals in space are not the first things that you think of when talking about robots and spacetoys. Well.. dogs and elephants were made in the sixties and connected to space and robots.
This tinmade space elephant was made in the early sixties by KO Yoshiya in Japan.
Seldom seen in the open market and hard to find.  where the red KO Space dog is relative common, the Elephant is rare, scarce and hard to find. I believe this elephant was also made in silver but not sure about that.
The Space Elephant is powered by a clockwork mechanism that powers several functions like sparks, wobbling action, flapping ears, and even his mouth is opening and closing.
The condition is excellent, complete and all original and the clockwork mechanism is working fine with all the actions described here above.
There is some tarnishing around the eyes and to the chromed parts, can be polished away which i will leave to decide to the new owner of this elephant. Very bright and shiny litho with only minor playwear.
Hard to find spacetoy in this condition because the spring in the front is often damaged because children pulled to hard to it. This example is perfect.
CFP:  Contact me For Price      at      boogo.nl@gmail.com