Project omschrijving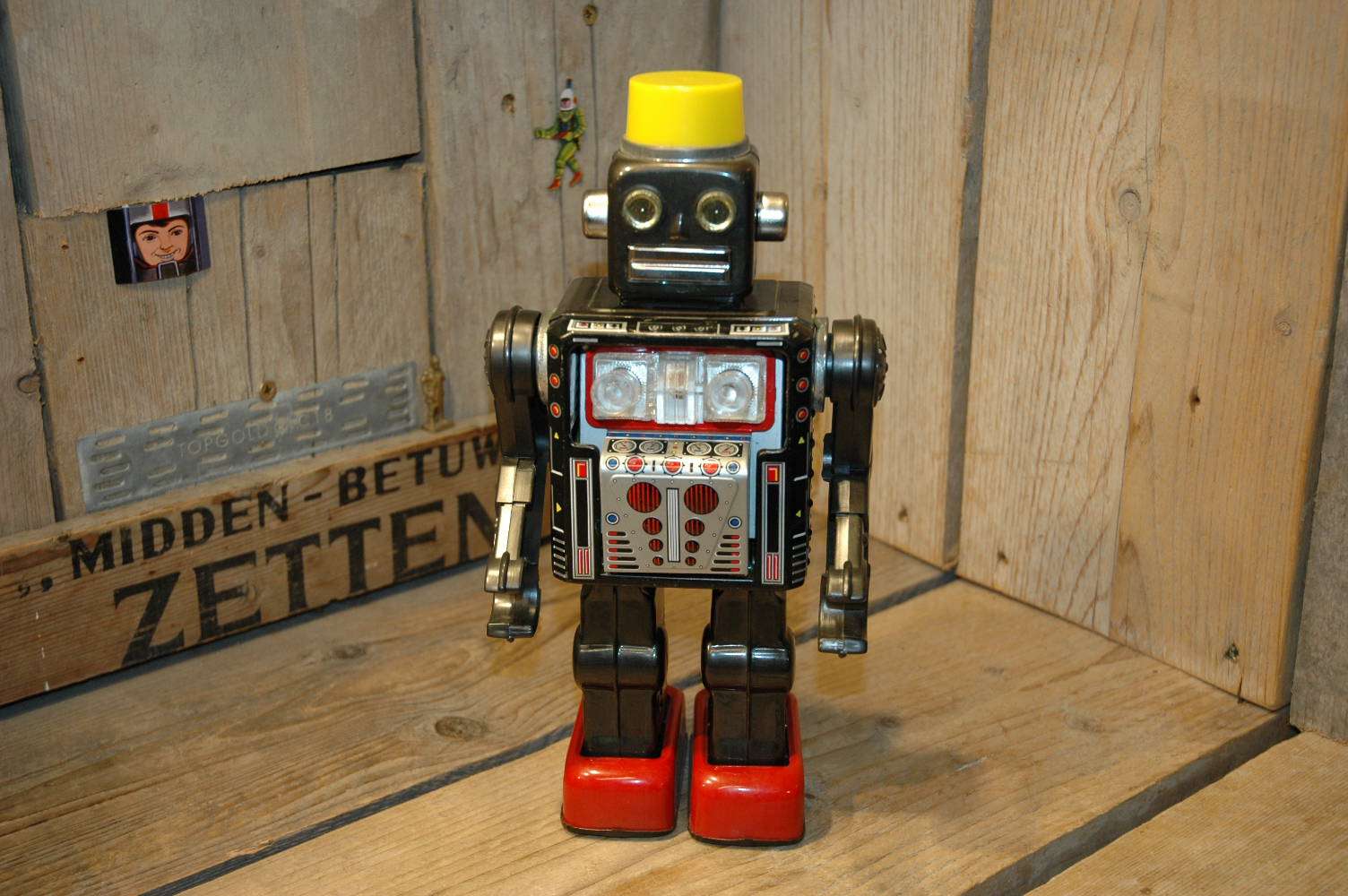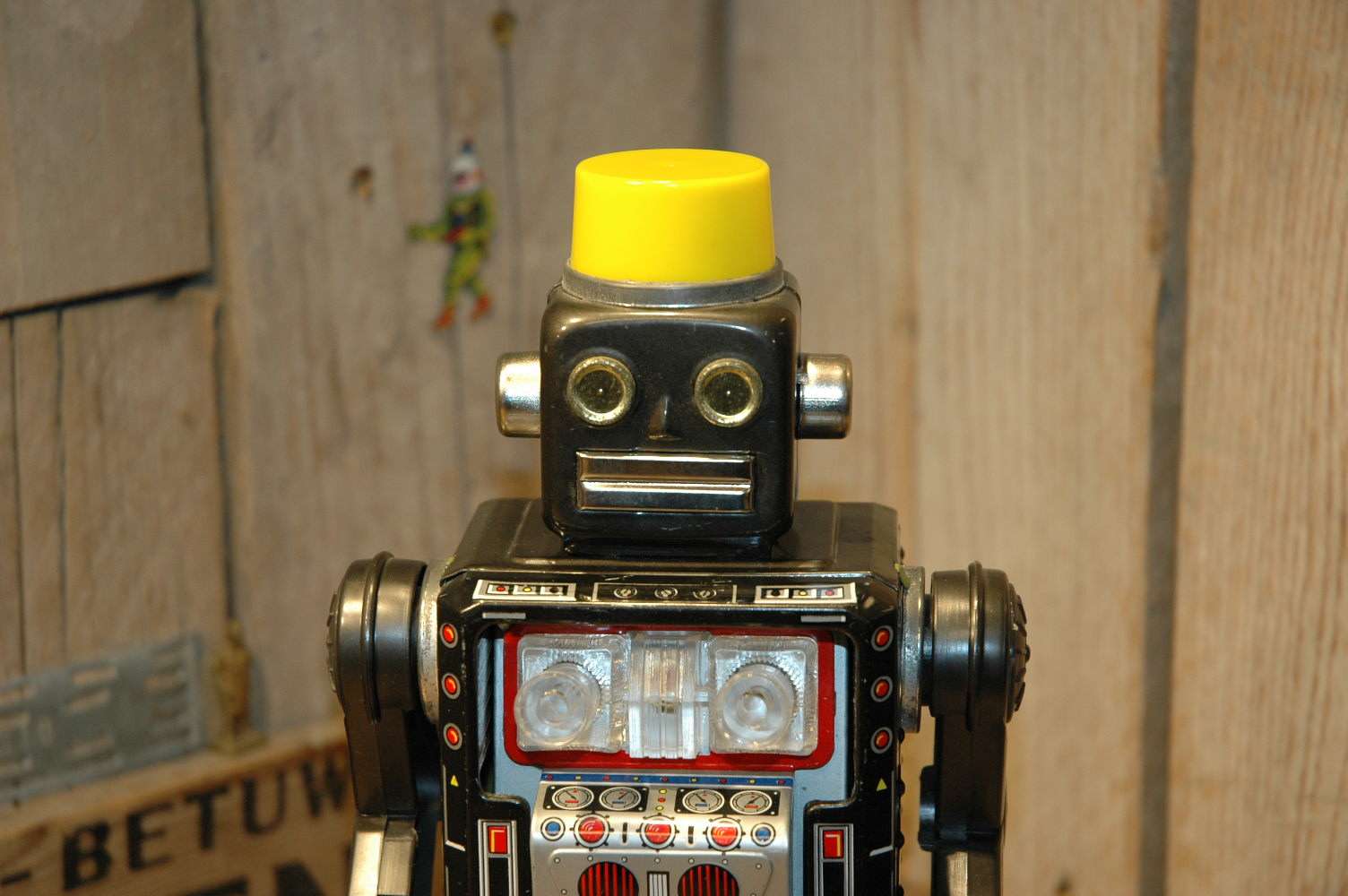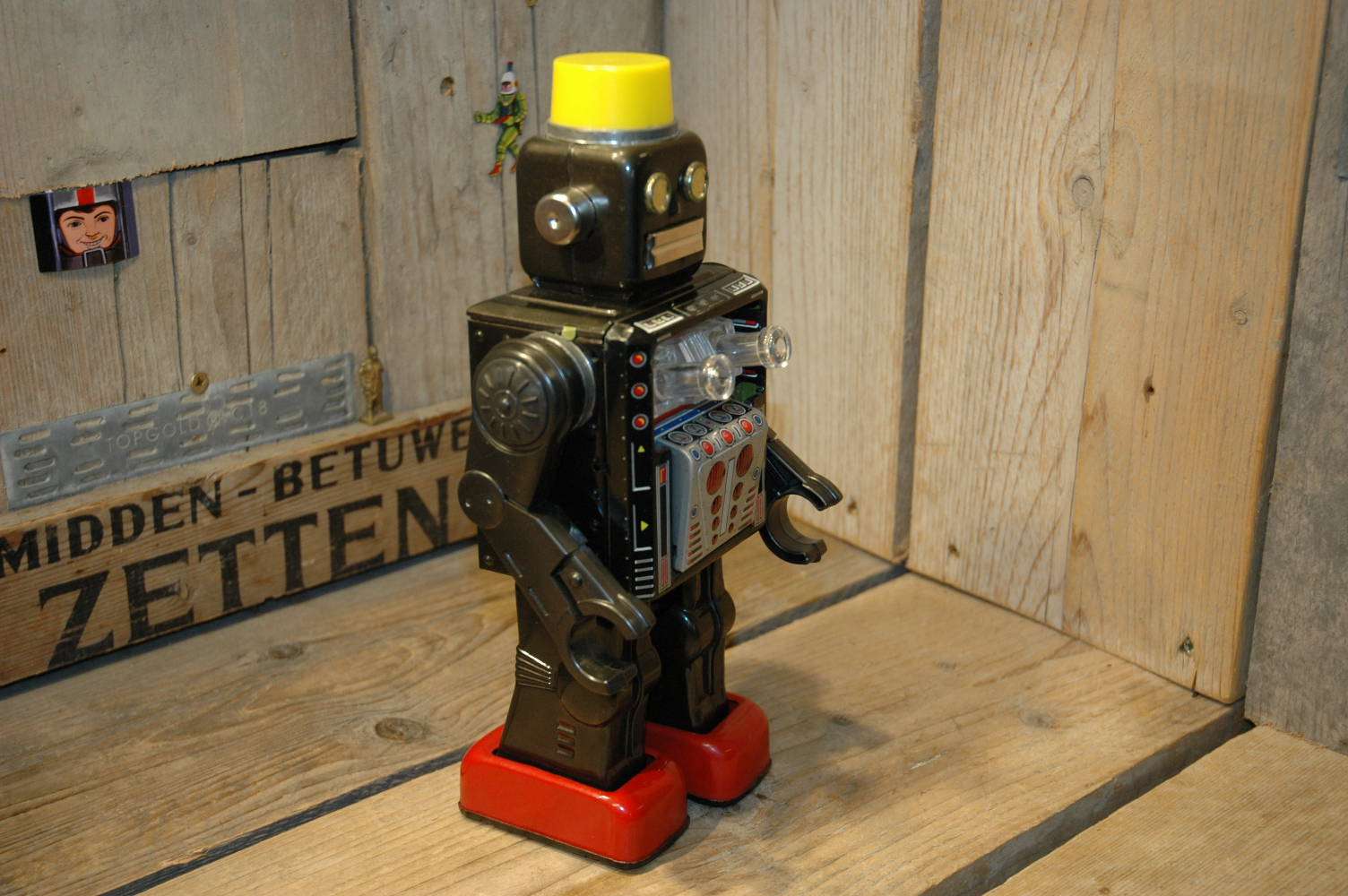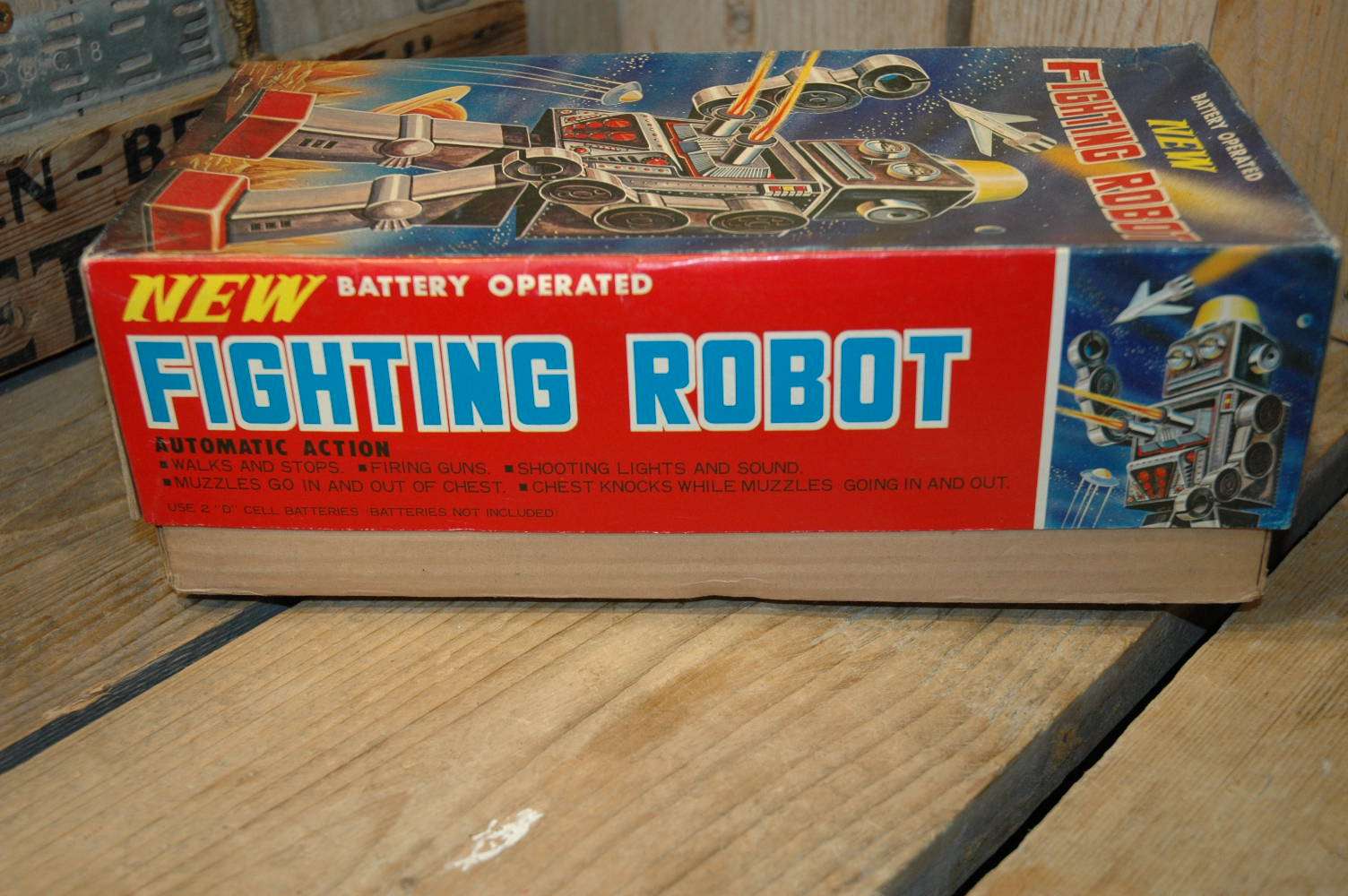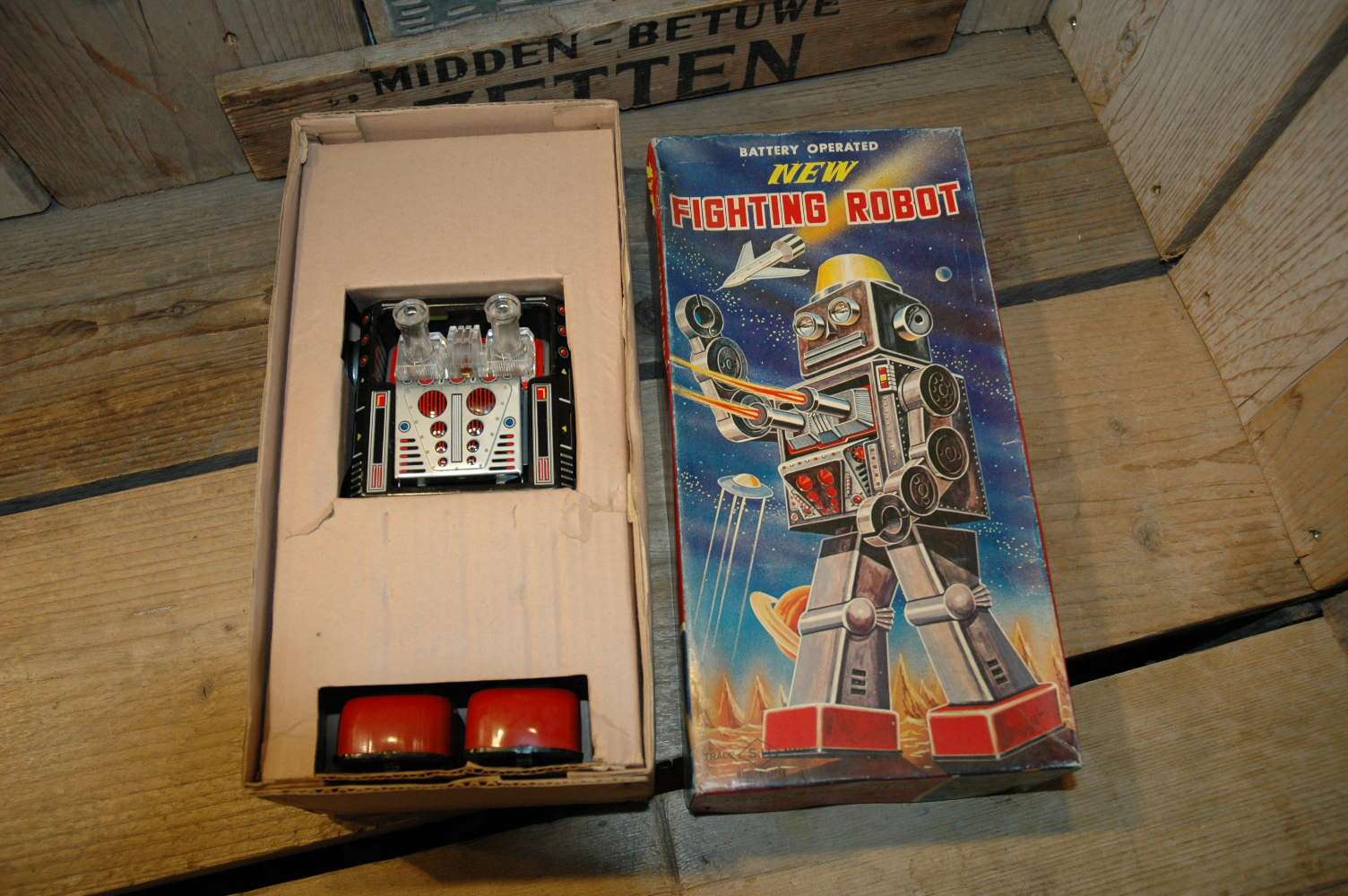 Horikawa – New Fighting Robot 
I once sold a spacetoys that was called " NEW FLYING SAUCER"  a bidder on that toy emailed me: " how dare you to sell this old spacetoy for NEW  🙂 "   I explained that bidder that it was not a new toy but that the toy was just called NEW Flying saucer.
Same as with this great robot, NEW Fighting Robot. It was build by Horikawa in Japan during the late 1960 and is the most rare and scarce robot in this series.
New Fighting Robot was the last Horikawa build and you can see clearly its a result of a quick search through old stock parts. the head is pretty common as are the legs, the arms are from the busy cart robot and the guns from a plastic variation. Only thing new designed was the tin shell. but the result is nevertheless a GREAT robot in an awesome box. In action the robot walks forward. He stops and then he fires his guns. There is no light underneath his yellow dome.
Also the mechanism to fire the guns is totally different then other horikawa robots. There is a knob that simply  push the guns forward, a spring pulls it simply back. A cost reduced build robot for sure !!
This one comes from Italy. The robot was part of a big collection.. too big for the Dutch Caves so I only bought some pieces I liked… among them was this one.. an unplayed with example of New Fighting Robot in.. a smashing box !!
The condition of this treasure is near mint and so is the box with original insert. flawless robot that works like new ! The robot works fine and strong. NO upgrade needed on this one ! and.. look at the artwork on the box.. WOW absolute one of my favorite boxes…
The hardest Horikawa robot and box to find in this series…
CFP: Contact me For Price at     boogo.nl@gmail.com