Project omschrijving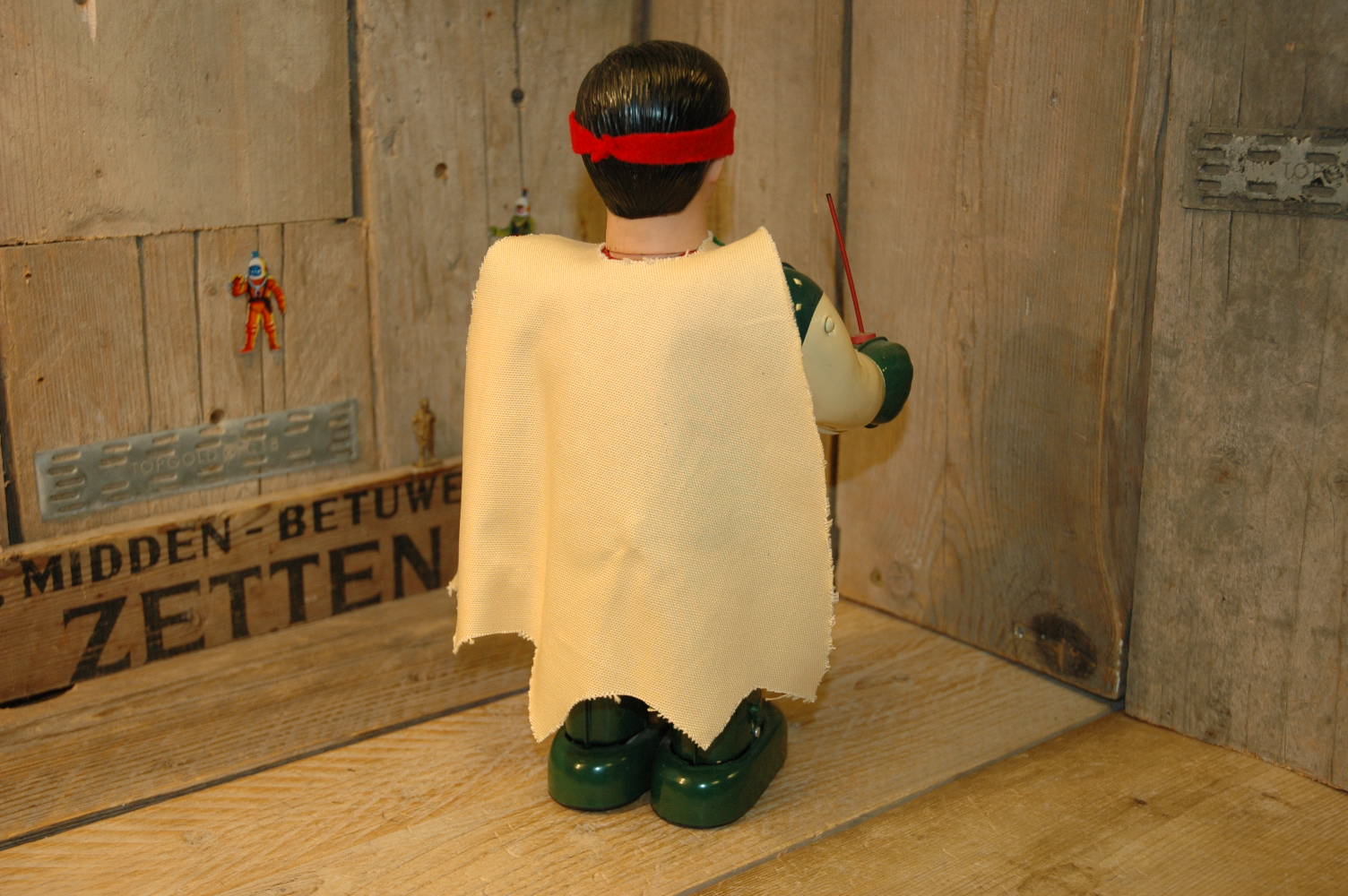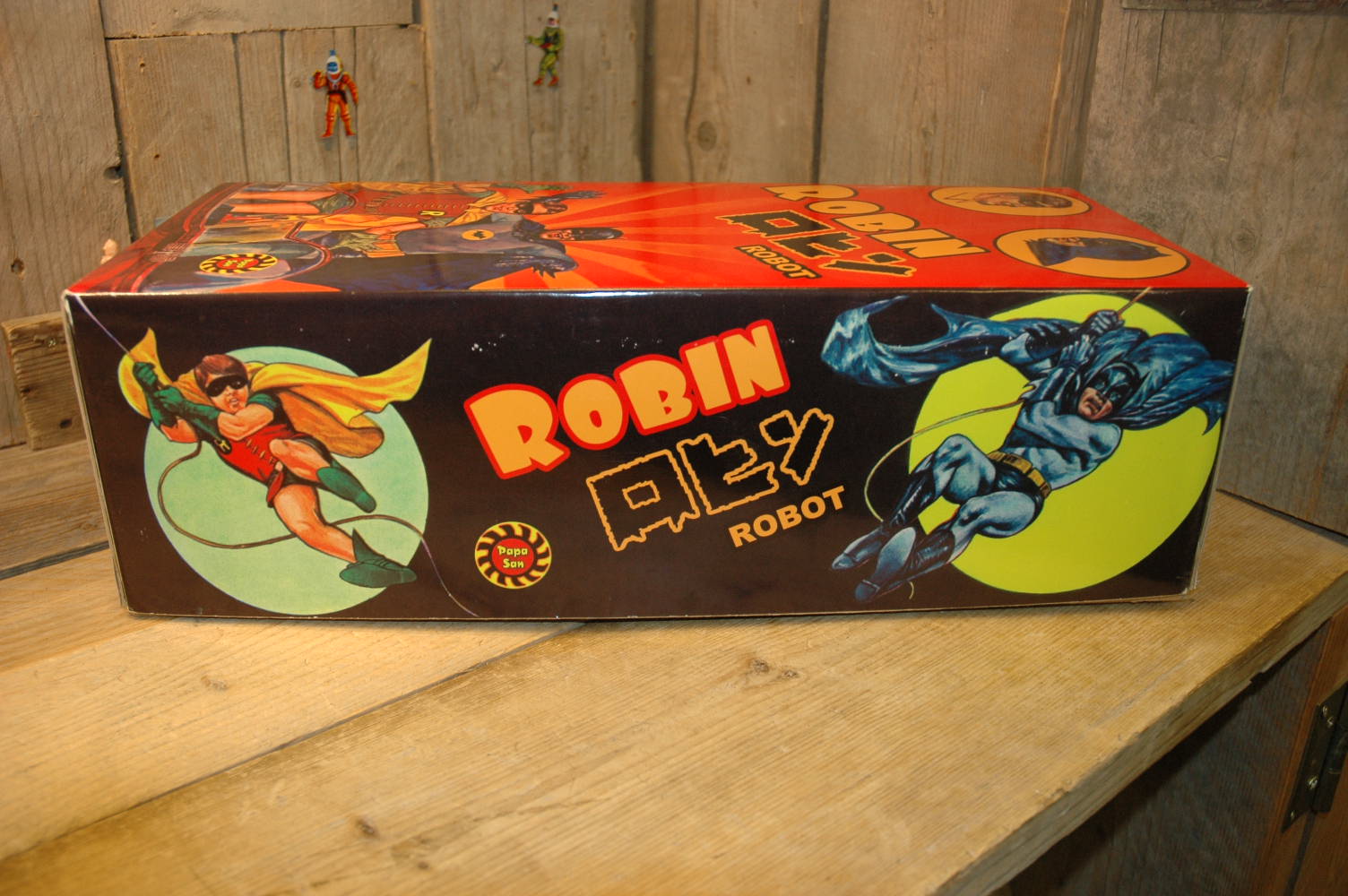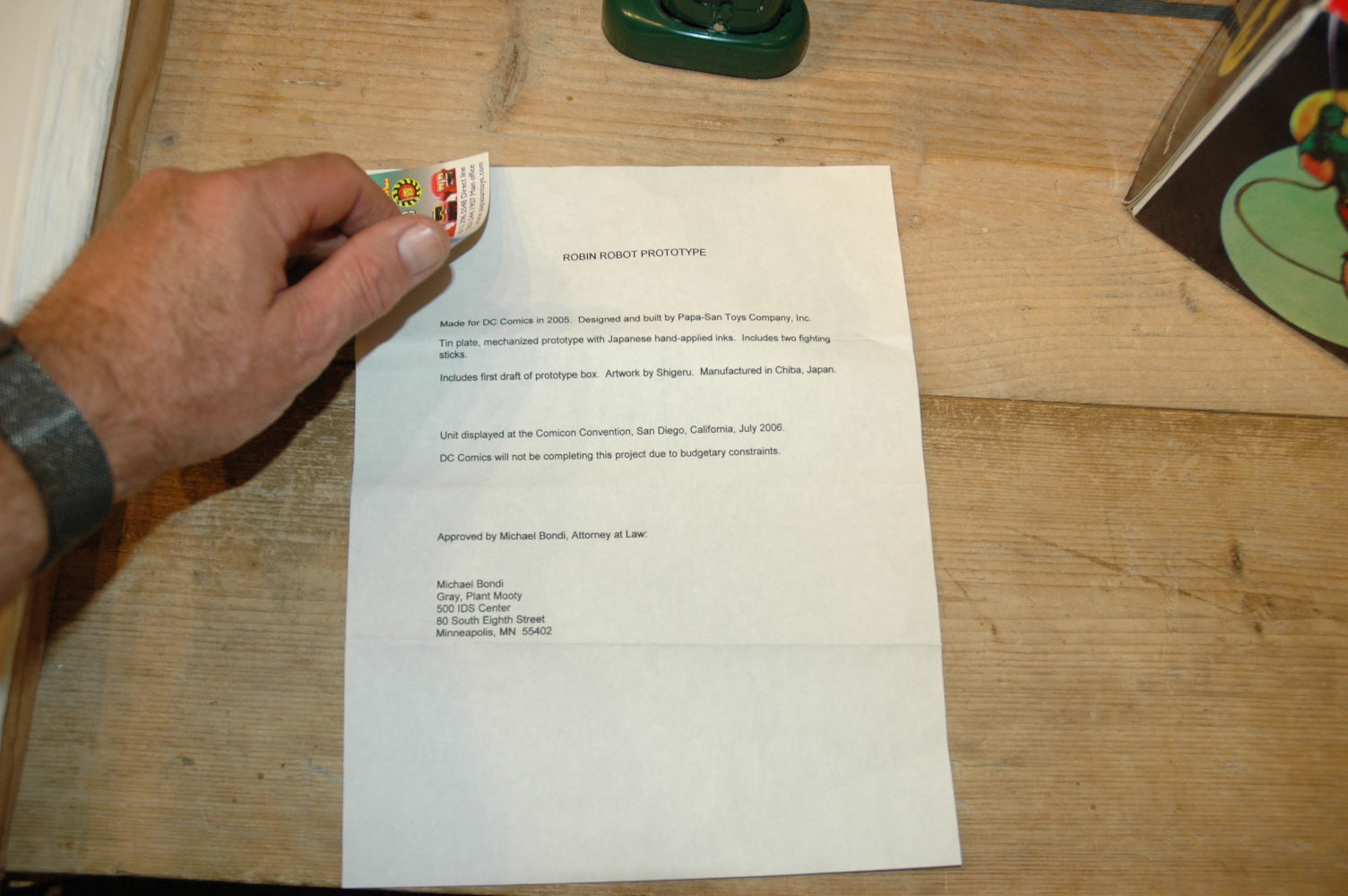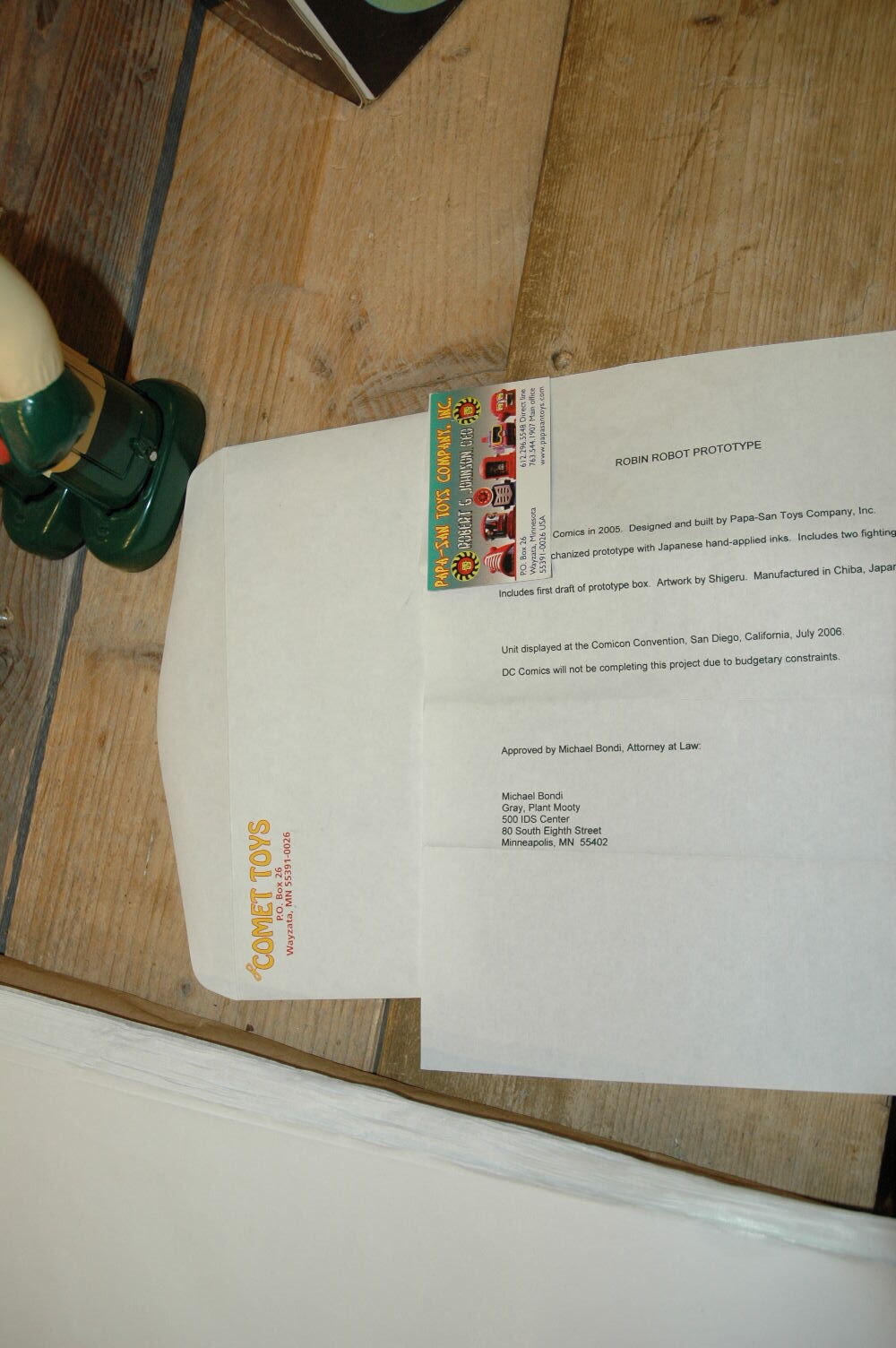 Papa San – Robin Prototype.
This prototype Robin was made in 2005 by Robert Johnson For DC Comics. It was designed and build by Papa San Toys Company. Robin was put on display at the Comicon Convention In San Diego California in July 2006.
The artwork for the box was made by Shigeru, Manifactured in Chiba in Japan..
Well, this is in short what is written in the letter that comes with this robot, an Attorney at Law.  I have had personally contact a few times with Robert Johnson in the past before he passed away and I was aware of a few prototypes he made.. with this one there was also a Batman ( see it somewhere here in my website as well ) I sold it a couple of years ago.
This Robot has been sitting in a box ever since.. time to let it go now. Its, for Roberts Standards, very well made and in full working condition. with walking action, swinging arms and light in his chest. Batteries go in the legs, sure Robert used and offered a quite rare robot for this project. the robot is exactly in the condition I found it, still works. Only thing to mention is one foot is loose at the back but it does not affect the walking and standing capacities of this prototype so i left it the way i found it.
Handpained with fabric mask and cape. An unique one of a kind example of Roberts skills and I think this period he made his best projectst !
Accompanied by a big and very nice box ! made by Shigeru ! Small world after all ! ….
Unique and one of a Kind !
If you want to have a fantastic part of Roberts Legacy in your collection.. look no further..
CFP:  Contact me For Price         at            boogo.nl@gmail.com