Project omschrijving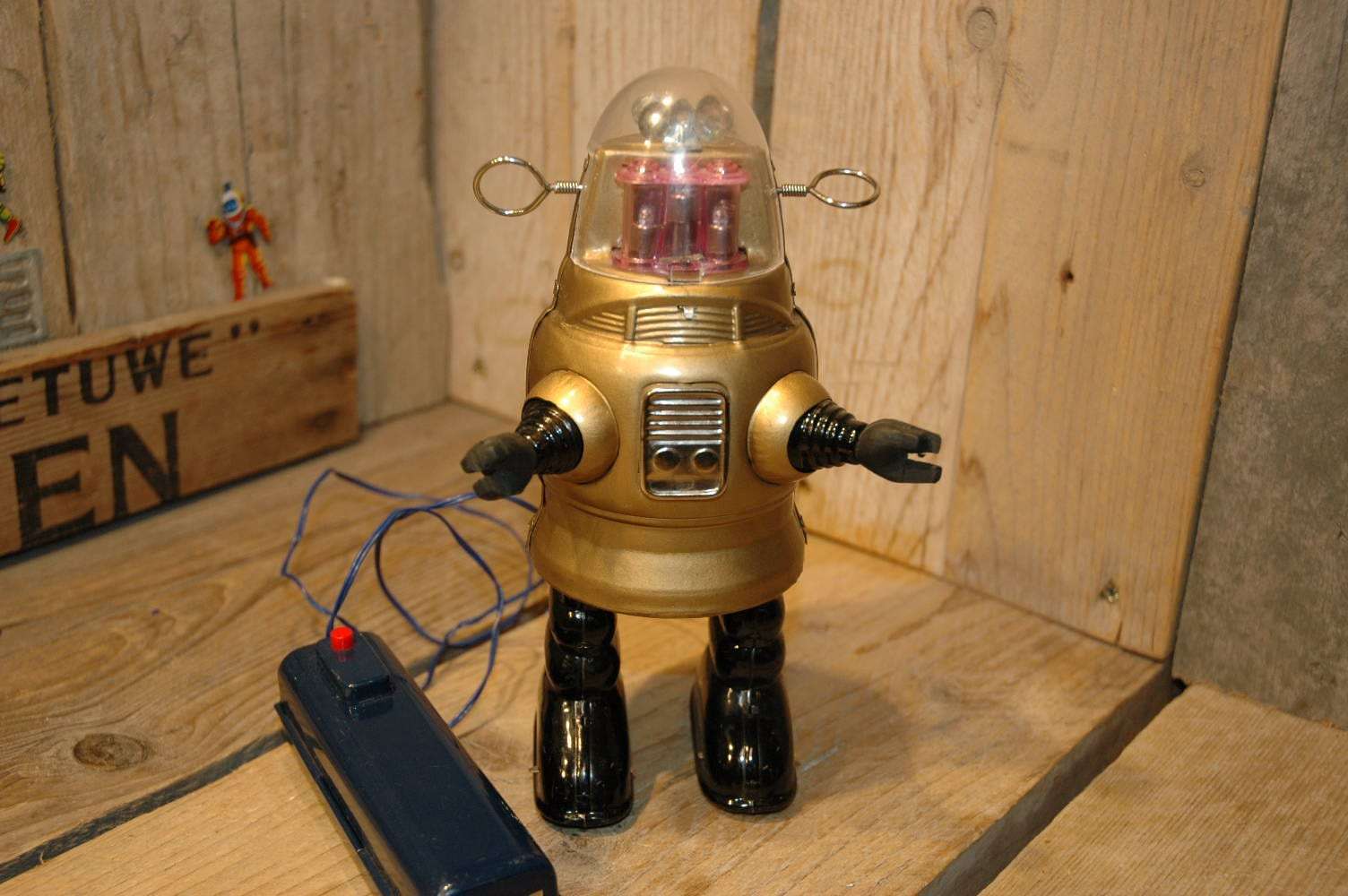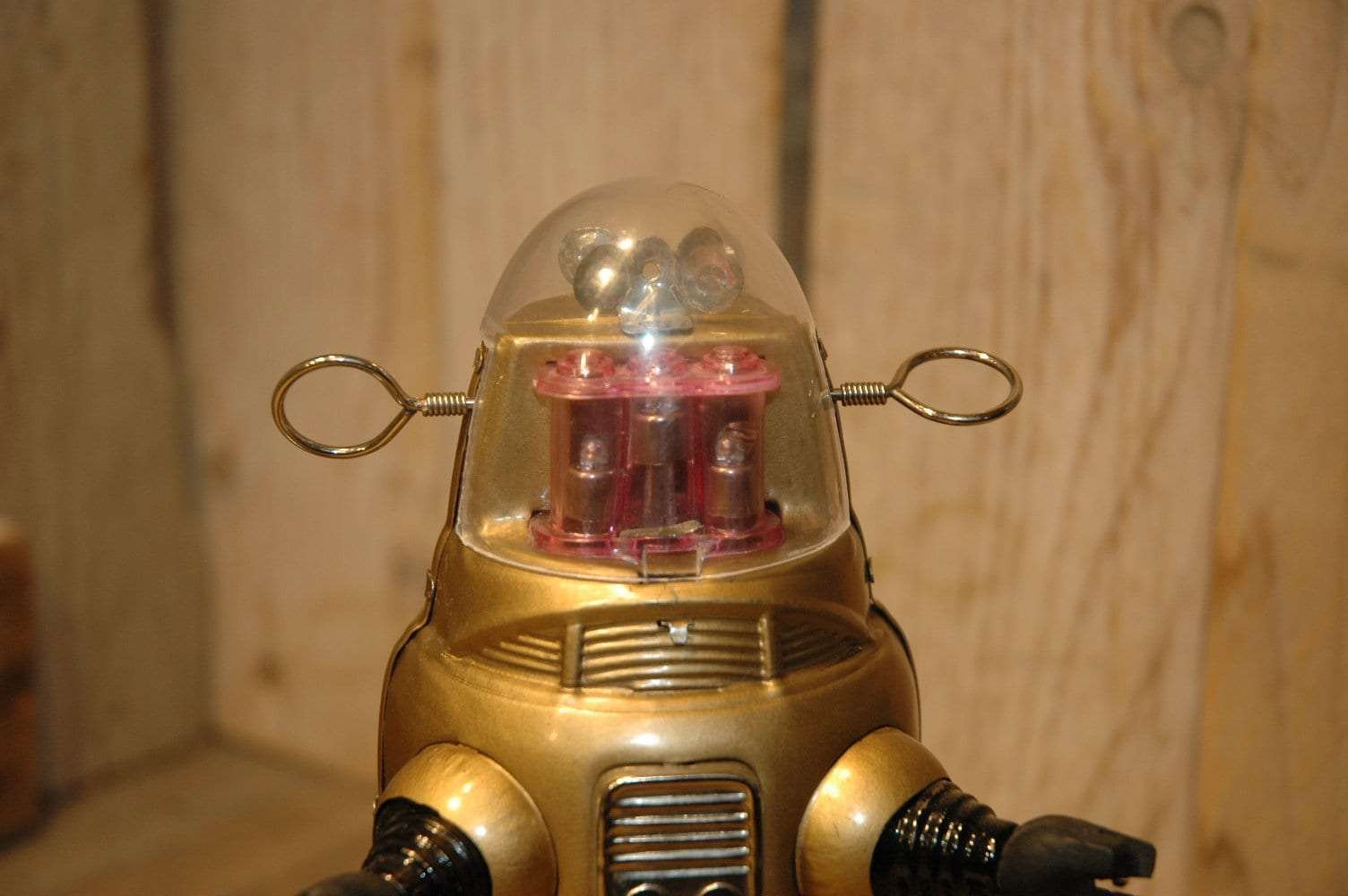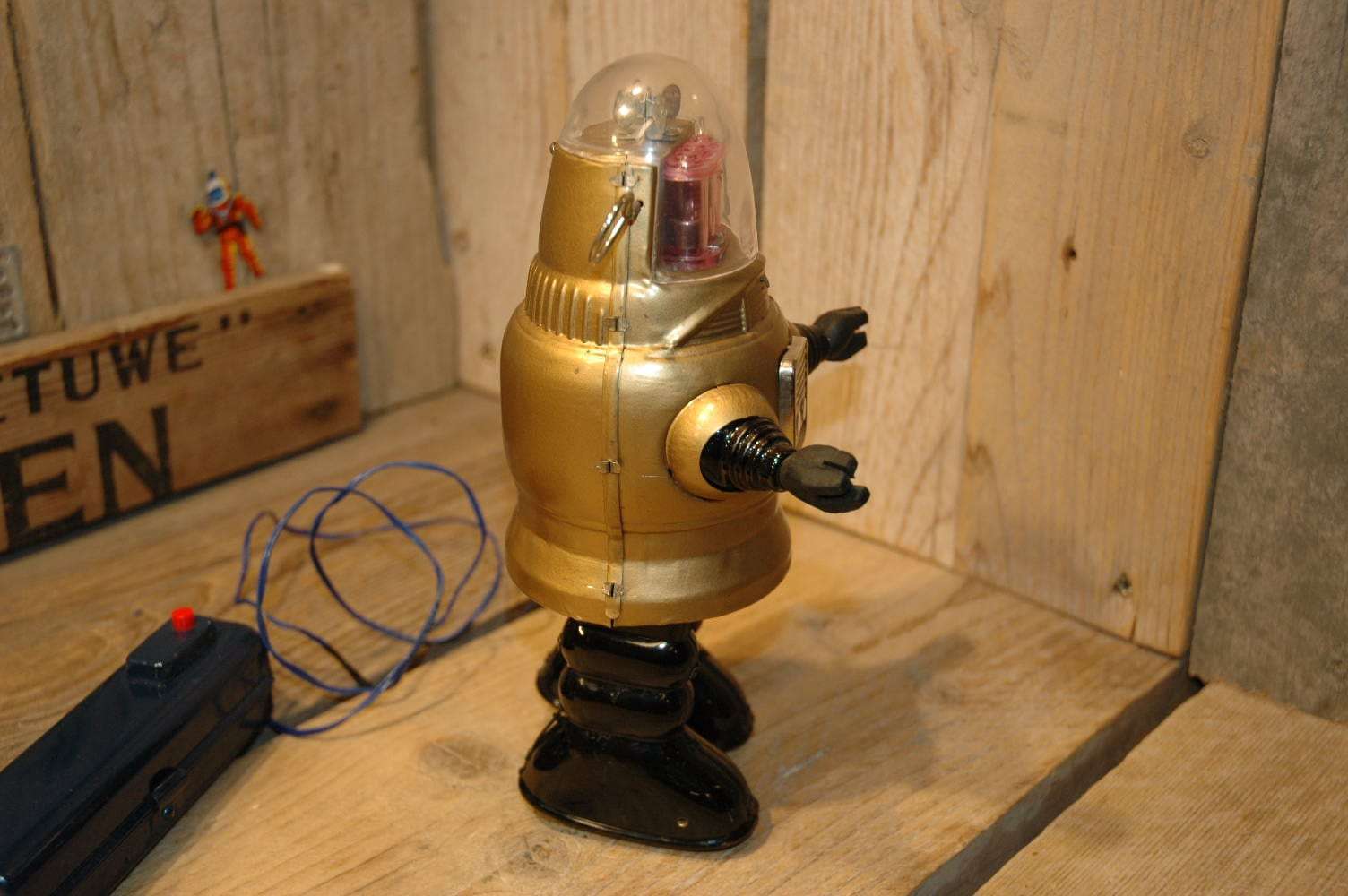 Nomura – Golden Pug Robby Robot with Black legs and straight antenna.
The official name is simply ROBOT ( with piston action ) but better known as PUG robby. Made in Japan in the late fifties by Nomura.  This robot was made in some other color variations… gold with blue legs, silver with red legs, baby blue with straight ears and this one… the most rare and scarce variation, in gold with black legs and straight ears.
In action this robot walks forward with lighted head with pumping pistons and spinning ears.  Made out of tin with a plastic dome. Controlled by a remote control unit that takes 2 D-Cell batteries.
The condition of this Pug Robby is absolute excellent. Besides some play wear there is not much else to mention on this example. works fine and strong, all original parts, dome, wire and remote are all original and the robot has never been messed with before.
Only thing to mention is a professional repair in the cable and the antennas are not spinning properly because the rubber belt inside the robot needs to be replaced.  Because the robot has never been opened before I want to leave this to decide to the new owner. The robot works fine and strong with all the other actions, walking, light and pistons all work fine.
The robot is accompanied by a very nice and professional made reproduction box.
CFP:  Contact me For Price     at        boogo.nl@gmail.com