Project omschrijving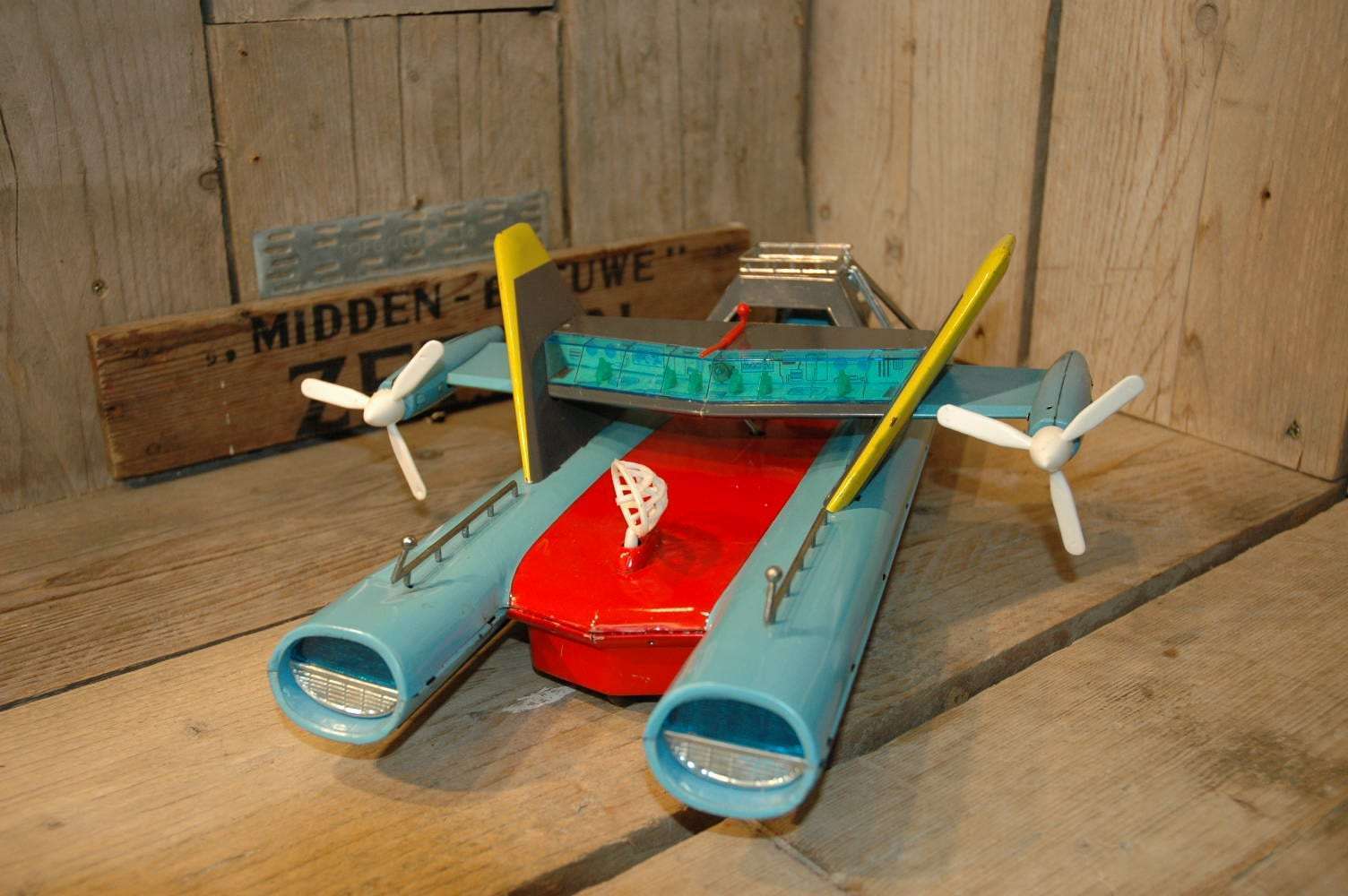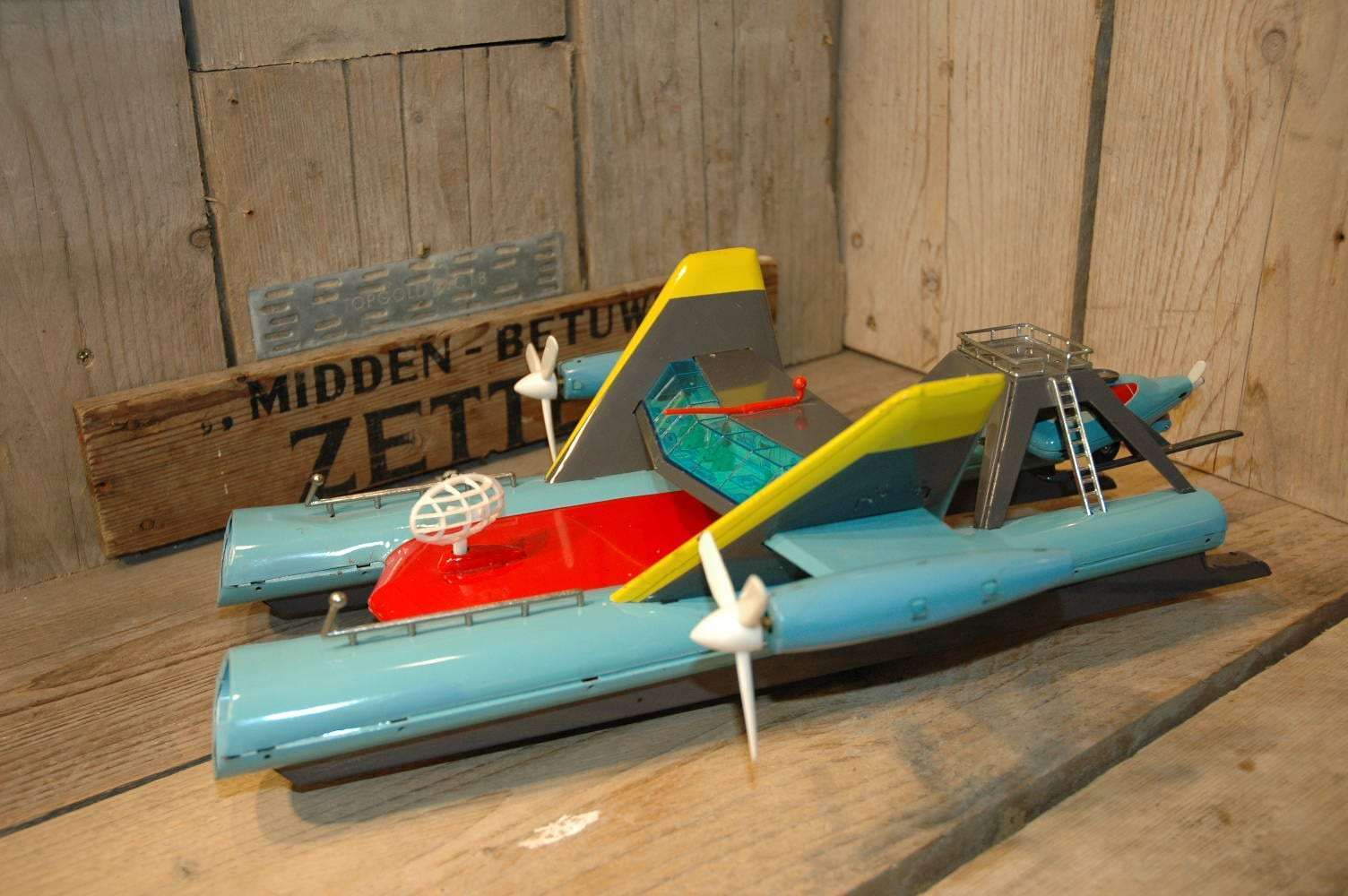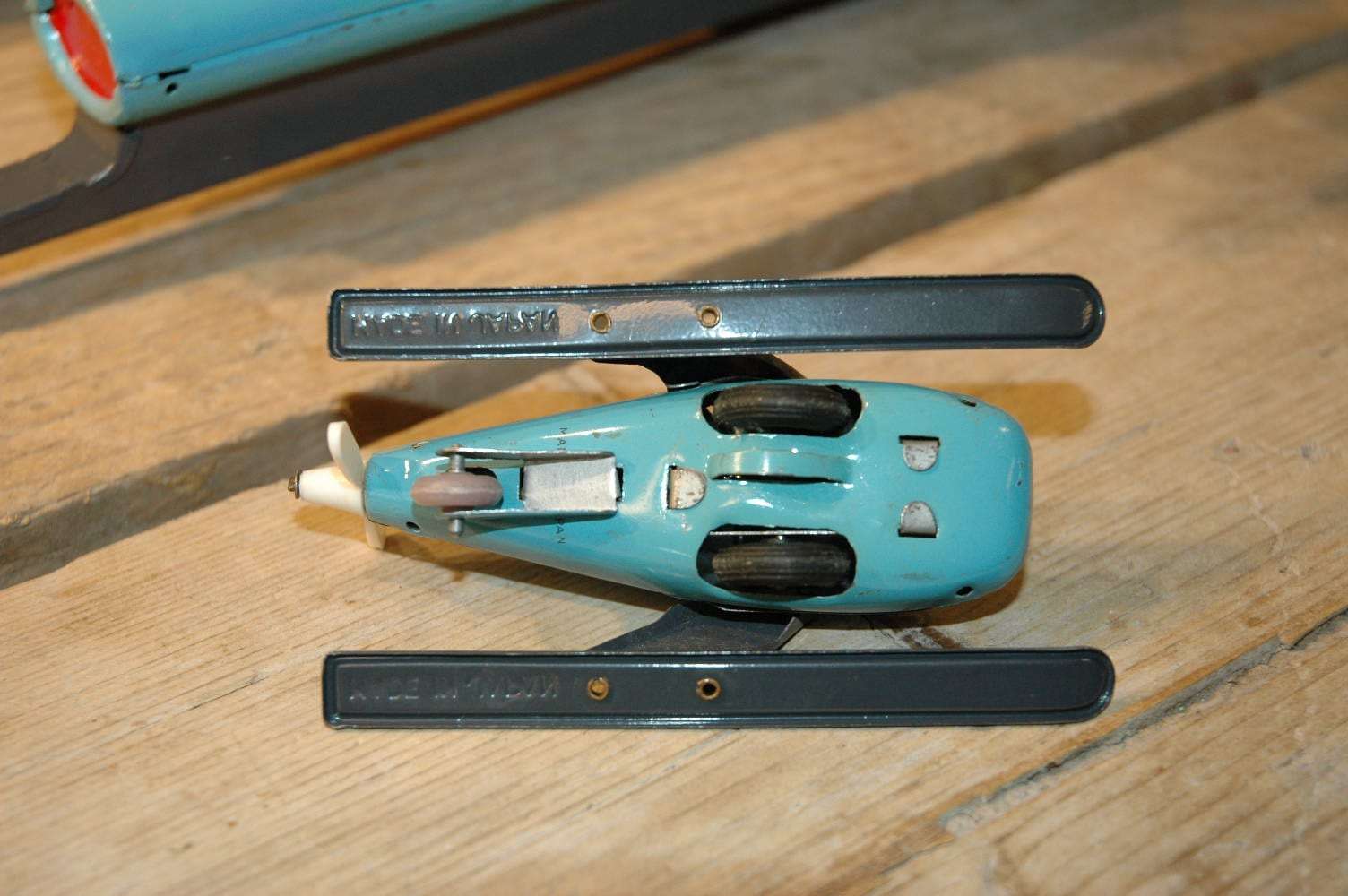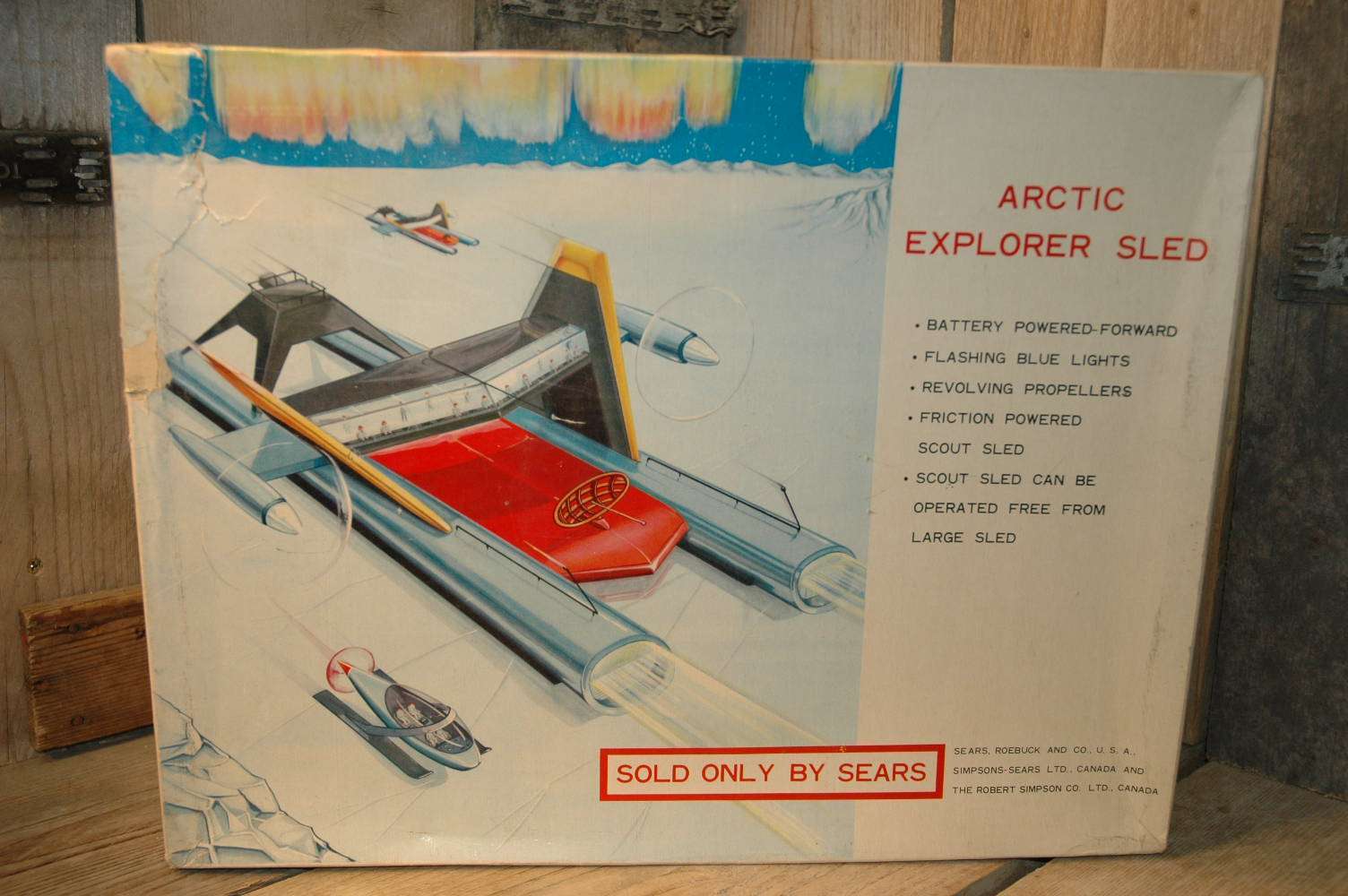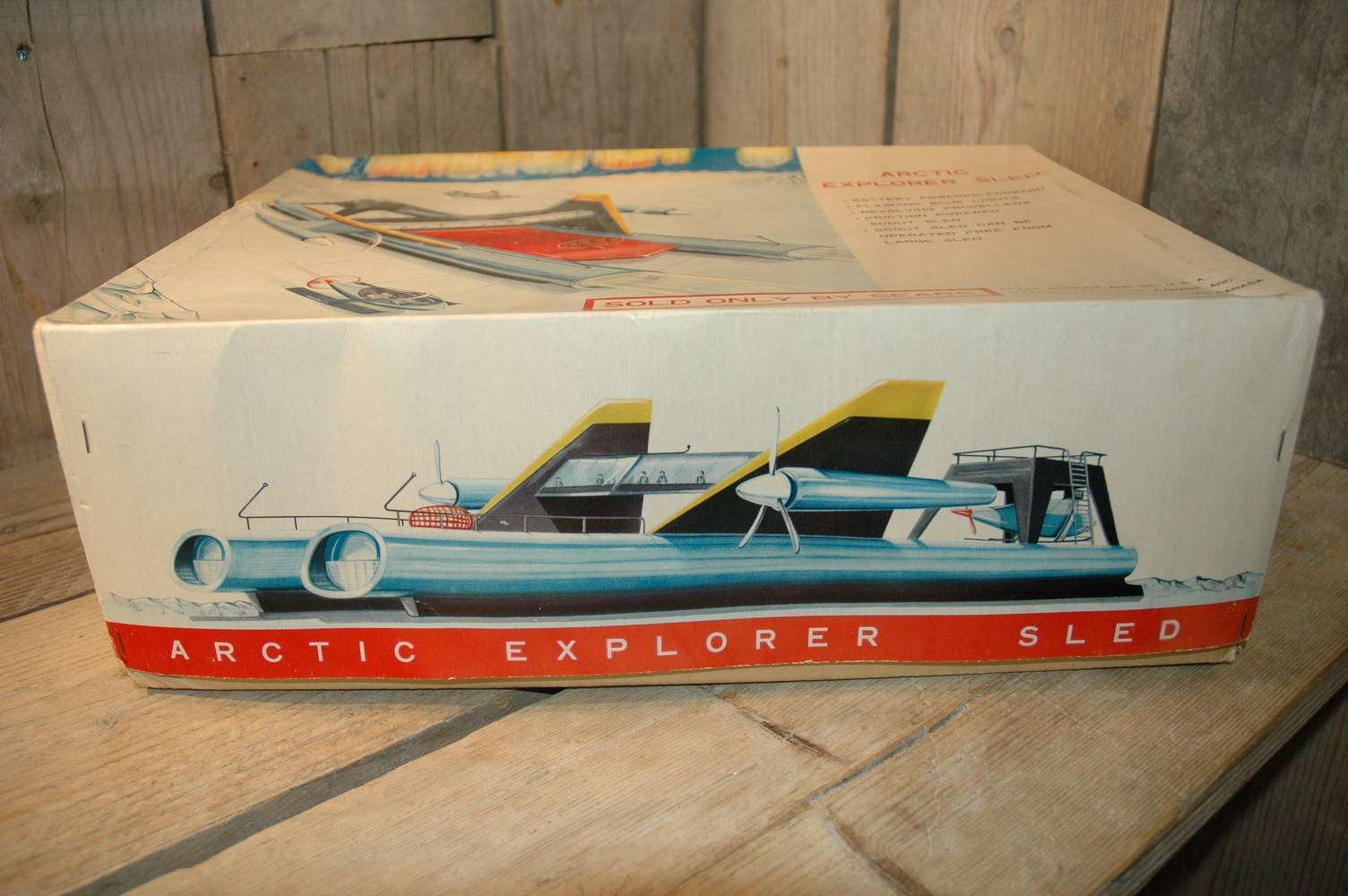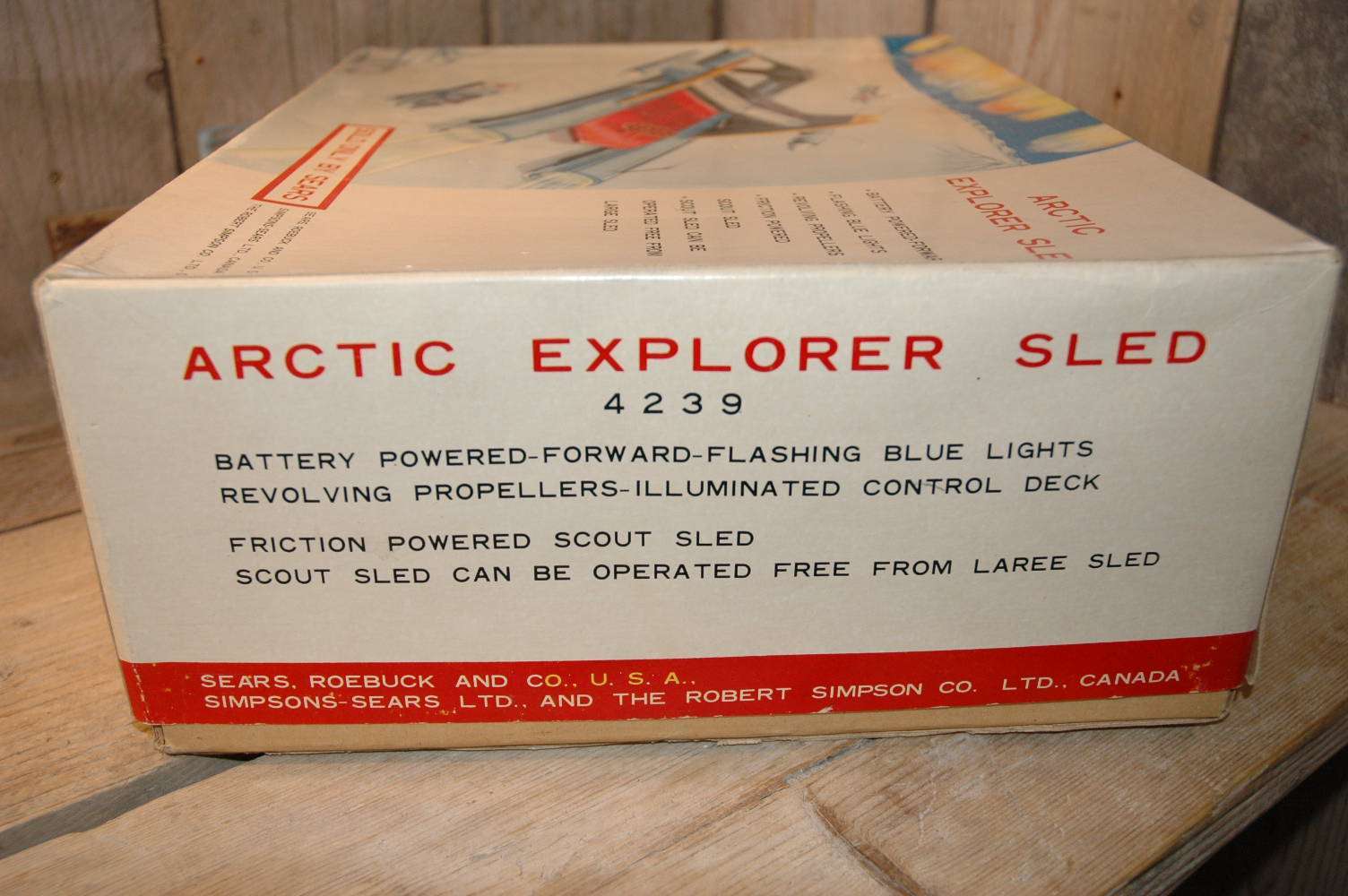 Sears – Arctic Explorer Sled
This ultra rare and scarce space toy was made exclusive made for Sears ( Usa/Canada importer of toys)  The real production of this toy was made by Yonezawa in Japan in the early sixties. This impressive space toy is one that is very hard to find in this condition and I can not remember i ever saw it before in this unplayed with condition. I found the toy recently. it was part of an Italian collector who had many rare and scarce space toys and I was able to grab this one out of the collection along with some other very interesting space toys and robots.
The toy is impressive. A space sled that is made to hoover through the snowy parts of outer planets, to explore the surroundings and to invest alien live.
Build out of tin, powered by 2 D-cell batteries with stop and go action, spinning propellers, blinking lights, rotating antenna, space sound and an extra pod/ mini explorer for the astronauts to leave the spaceship and explore the surroundings.
There are not many more toys that could play with the child's imagination that this sled, fantastic design and awesome playfun.
I can be short about the toys condition: near mint example in excellent to near mint box. The toy itself is complete with the always missing mini pod that hangs at the back part of the spaceship. ( the mini explorer is friction powered with a spinning propellor as well. The toy seems to be unplayed with old stock, works perfectly and strong, Only flaw to mention is a little ding on front of the toy under the railing. Accompanied by its original box with awesome artwork that shows the sled in action in outer space.
If you are ever in the market for this toy than look NO further… Impossible to ever upgrade !! Extremely hard to find toy in this condition. Rare and Scarce ! Fantastic Toy !
CFP:  Contact me For Price     at      boogo.nl@gmail.com