Project omschrijving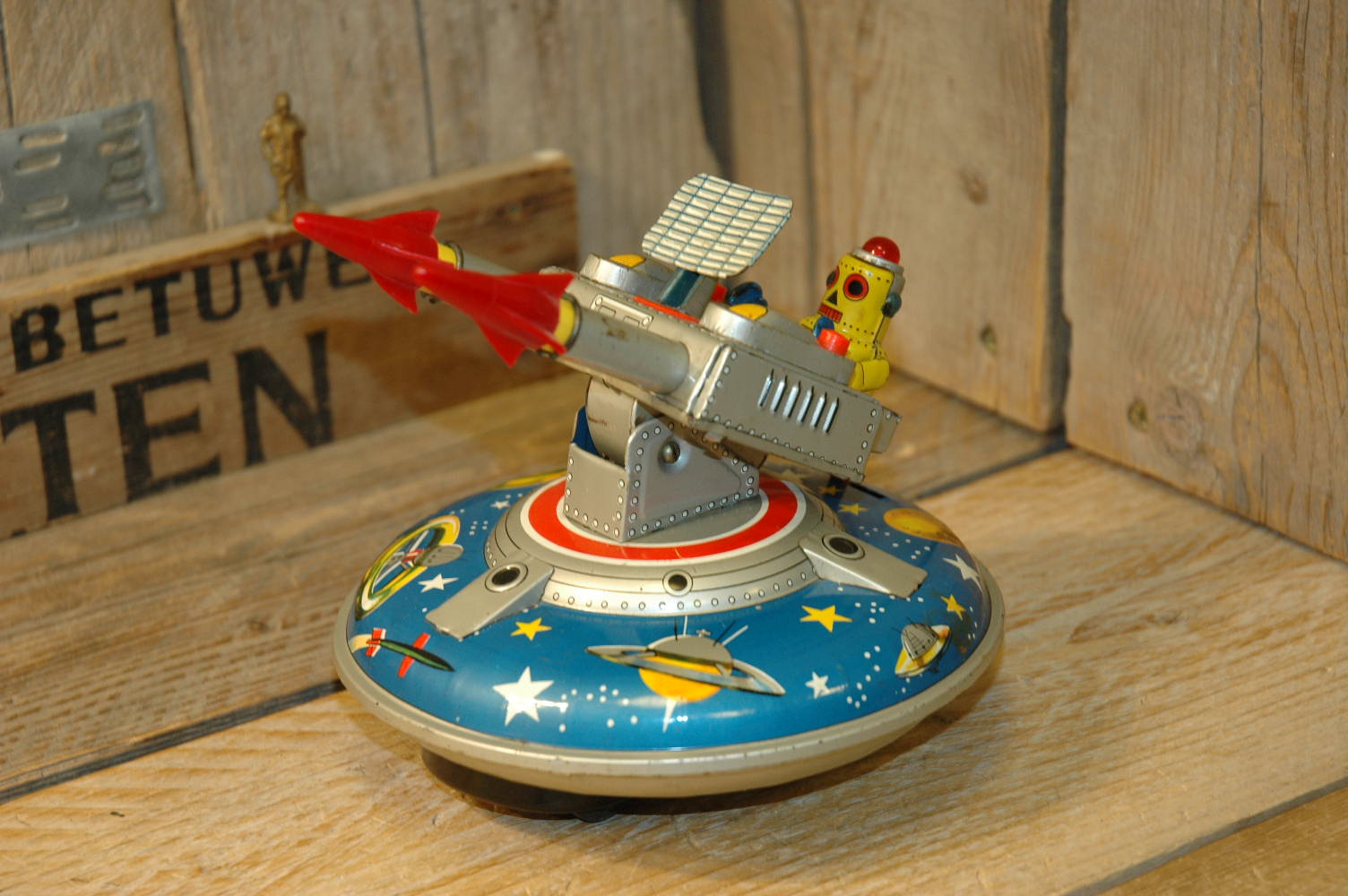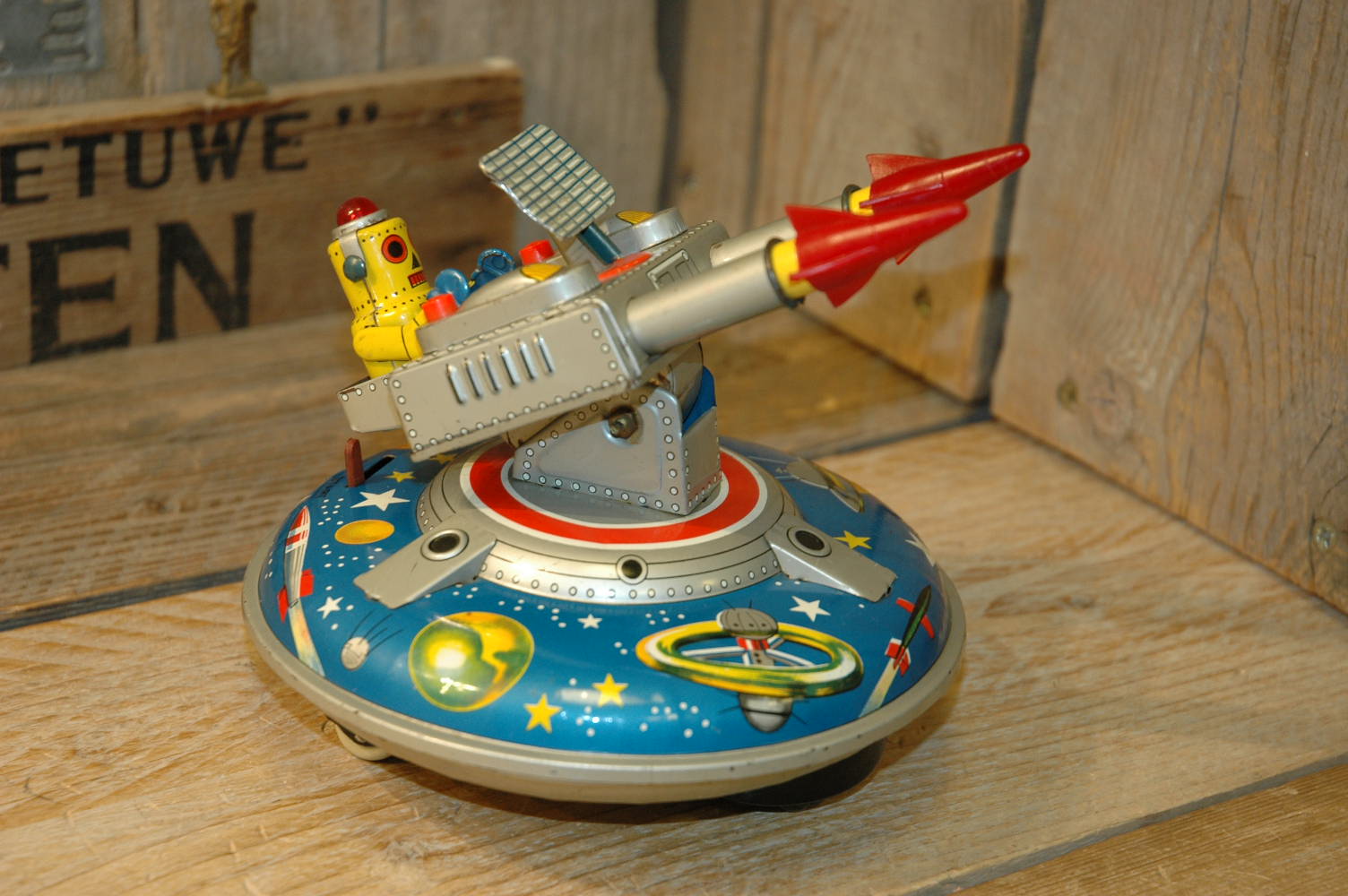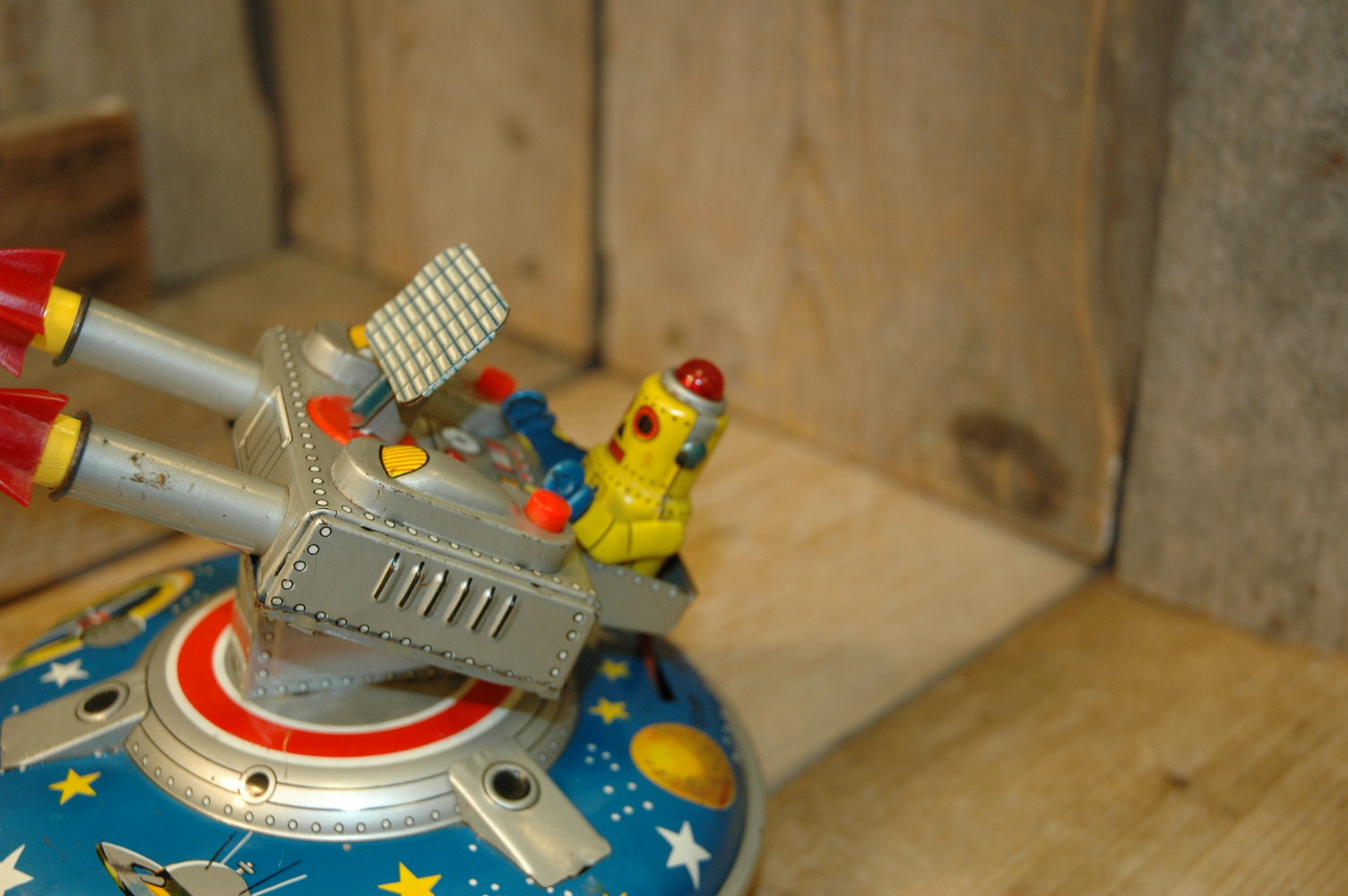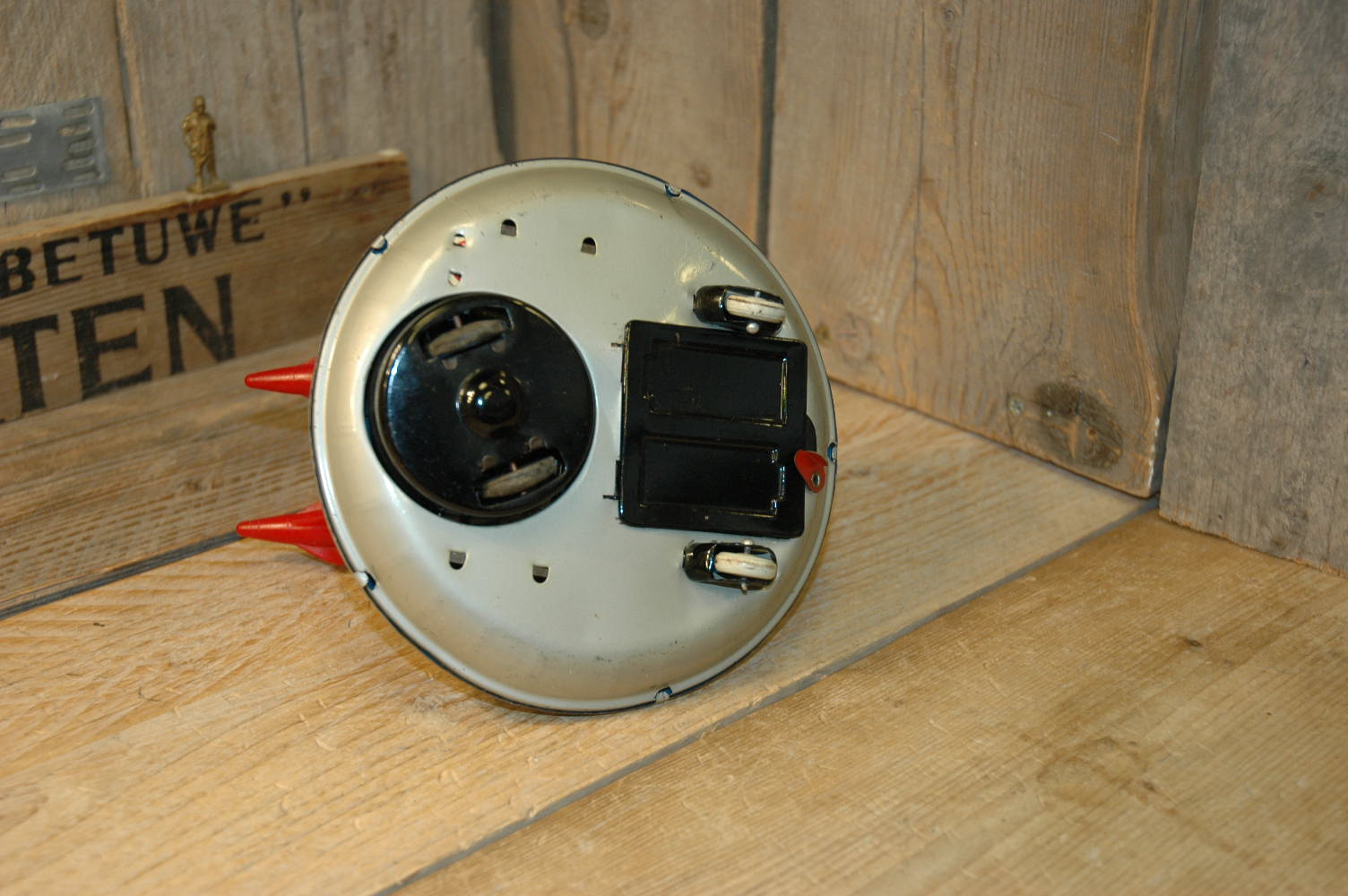 ASC – Flying Space Saucer
The company who made this saucer ( AOSHIN / ASC ) must have had absolutely NO idea what they designed those days in the early fifties.  For them it must have been just a simple tin toy with a robot in control, a fragile toy that did not sell very well. Things can change dramaticly over the years and this flying space saucer became the most rare and wanted saucer on this planet and its so damned rare and scarce that its THE most wanted spacetoy today. A boxed example reached over 50.000 usd a couple of years agoo in auction.
When I visited my friend Xris in Brussels last month, the saucer was point of discussion again.. Xris has simple the most advanced and complete collection of robots and spacetoys on this planet and only a handful of toys are missing in his collection. This saucer is one of them.
I have seen this saucer only 2 times in auction during the past 15 years and one showed up on ebay a couple of years ago but with a totally repainted bottom and missing the robot.
About a year ago I met a collector in Sweden, who became a good friend of mine during the past months because we share the same passion, ideas and troubles in live ! 🙂 He told me about a collector who lives near by him that had TWO of these and he was trying to get one. We made some trades and we both ended up with the toys we wanted to have the most 🙂 !
So now its finally here in my collection: Aoshin Flying Space Saucer made in Japan in the early fifties ! THE most rare and scarce saucer on this planet and one of the most scarce and searched for spacetoys as well.
Made out of Lithograped tin and its probably the ONLY flying saucer driven by a robot and not by an alien or astronaut.
The condition is excellent, complete and perfectly working. Only the 2 rockets and the antenna are professionally made reproductions. ( Rockets are also made from wood with a rubber tip, just like the original ones)
Clean battery compartment ( C-cell ) bright and shiny litho, cool robot and working rocket launchers.
Aoshin Flying Space Saucer is extremely scarce and rare !!
You will never see this toy in the open market.
CFP:  Contact me For Price     at     boogo.nl@gmail.com