Project omschrijving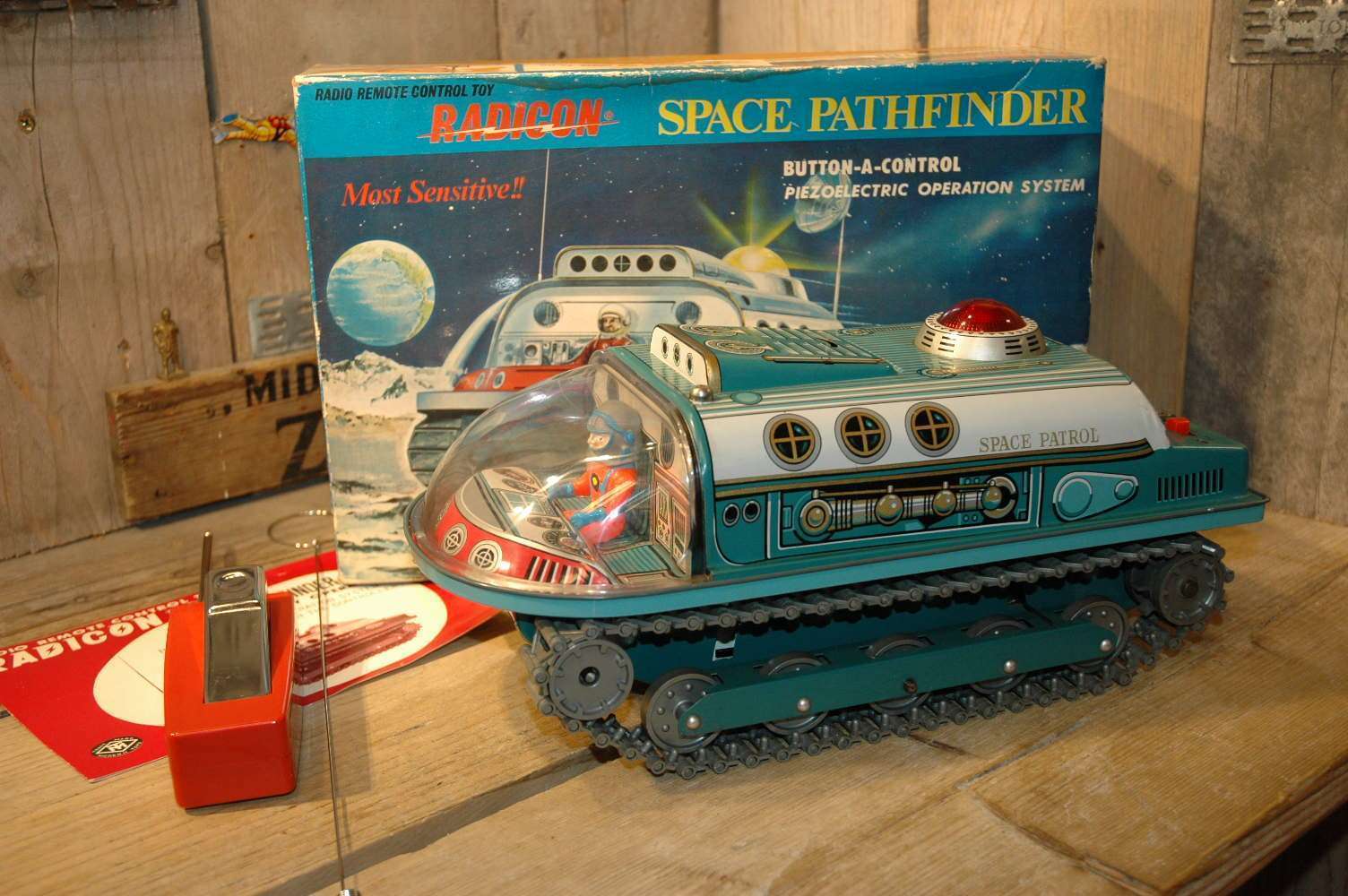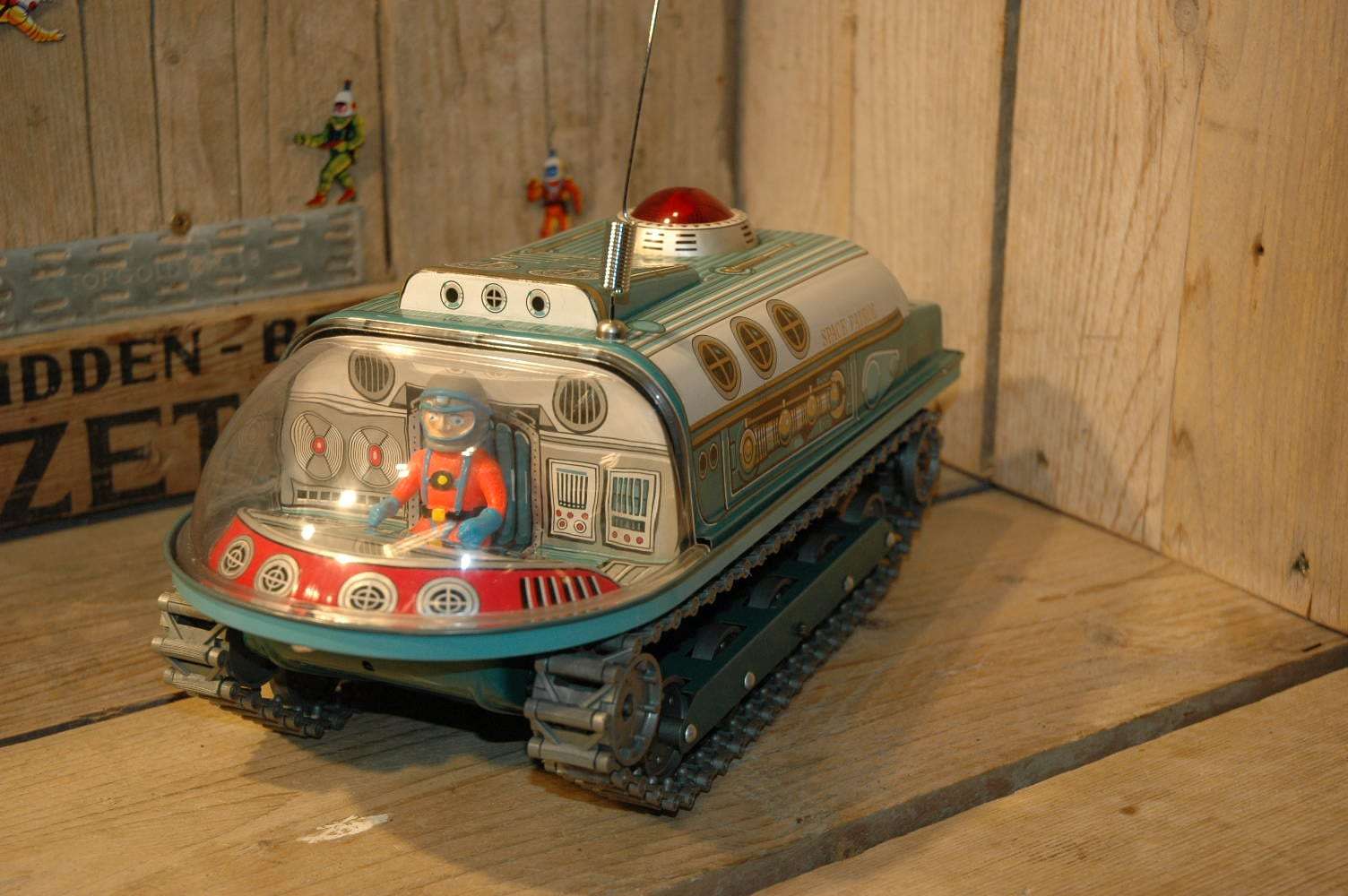 Modern Toys – Radicon Space Pathfinder

Modern Toys Radicon Space Pathfinder is one of the hardest to find spacetoys. This very rare and scarce vehicle has a very unique way of control, its controlled by a remote control that is working WITHOUT batteries !. I found this toy in Italy last summer and was surprised to finally see one again. I had one before many years ago but this time i found the real thing !!… Stored away in an old toyshop for over 40 years !, never been used and kept in its original box with instruction, inserts, remote and antenna… wow ! I was really happy !
The box talkes about "button a control". The unique way of remote control lies in the fact that this Pathfinder is controlled by a piezoelectric operation system. To bring the toy alive is just pressing the BIG Chrome button on the remote…. one click and off it goes 🙂 a second hit on the button and the pathfinder moves to the right, a third click and it moves to the left, a fourth click makes it stop again.
Made in Japan by Modern Toys in the early sixties, probably 1963. A year later a second version of this toy was produced by Modern Toys. In red but not with remote control but with a stick at the back to shift the toy into several actions.
This Space Pathfinder was the first toy in this configuration Modern Toys made. Made out of tin with plastic tracks.  The toy takes 3 D-Cell batteries. I can be short about the toys condition, near mint to mint in ditto original box.  Complete and all original, remote, antenna, inserts, instruction manual, it's all there.
Perfect box and only a small section with some water damage is keeping it from higher grading.. In this condition, absolutely rare and scarce Toy.
CFP:  Contact me For Price    at     boogo.nl@gmail.com