Project omschrijving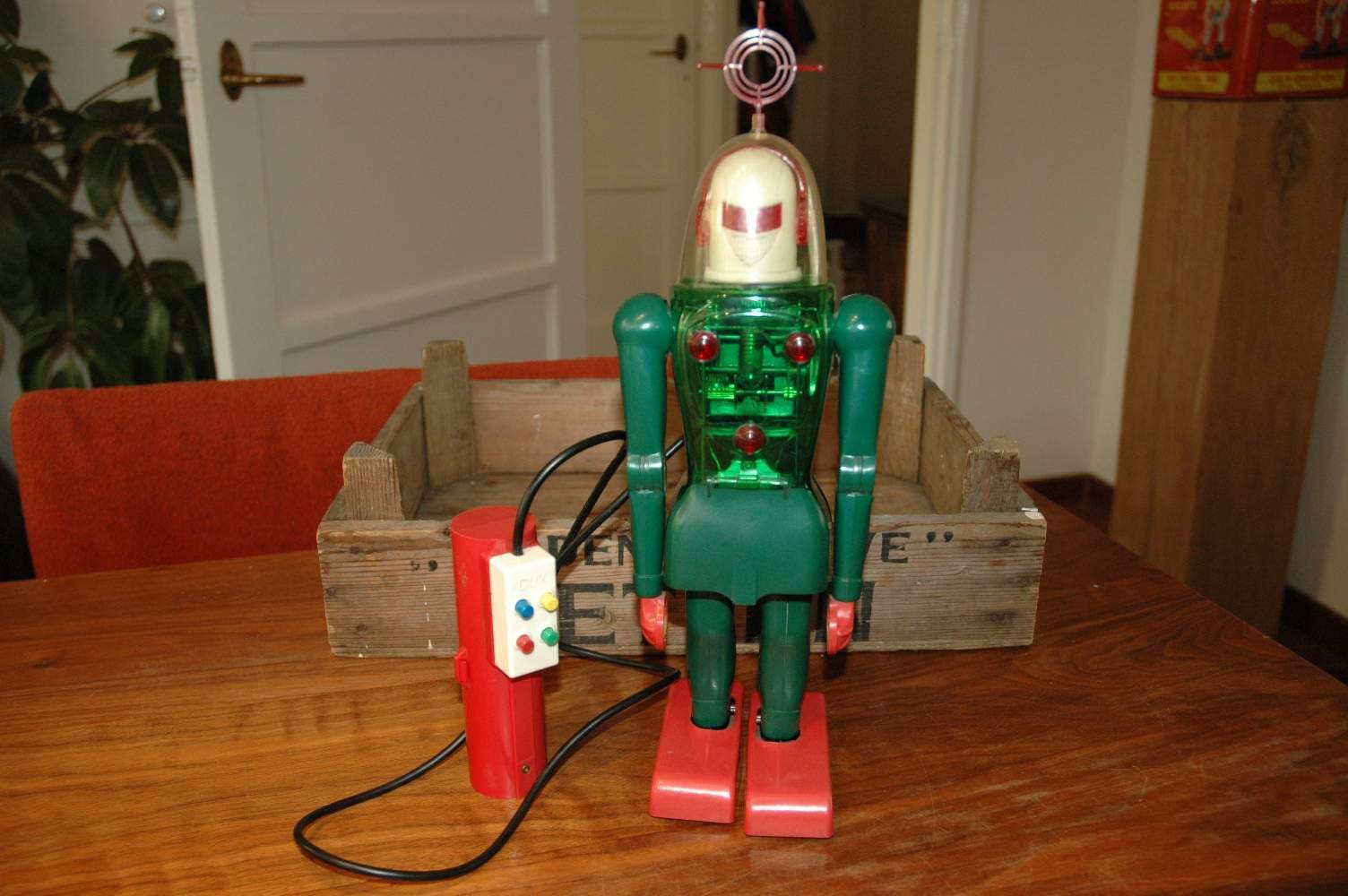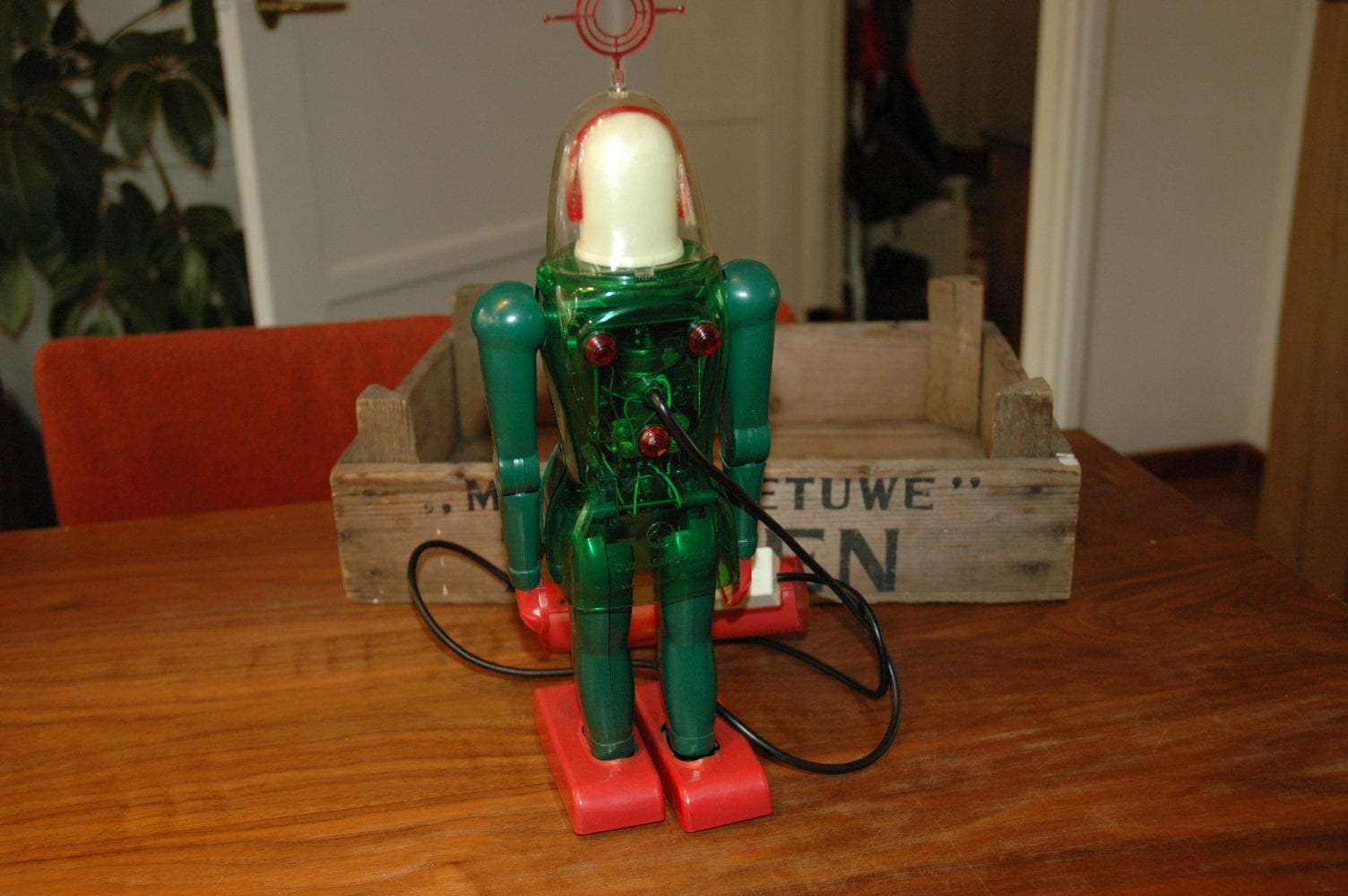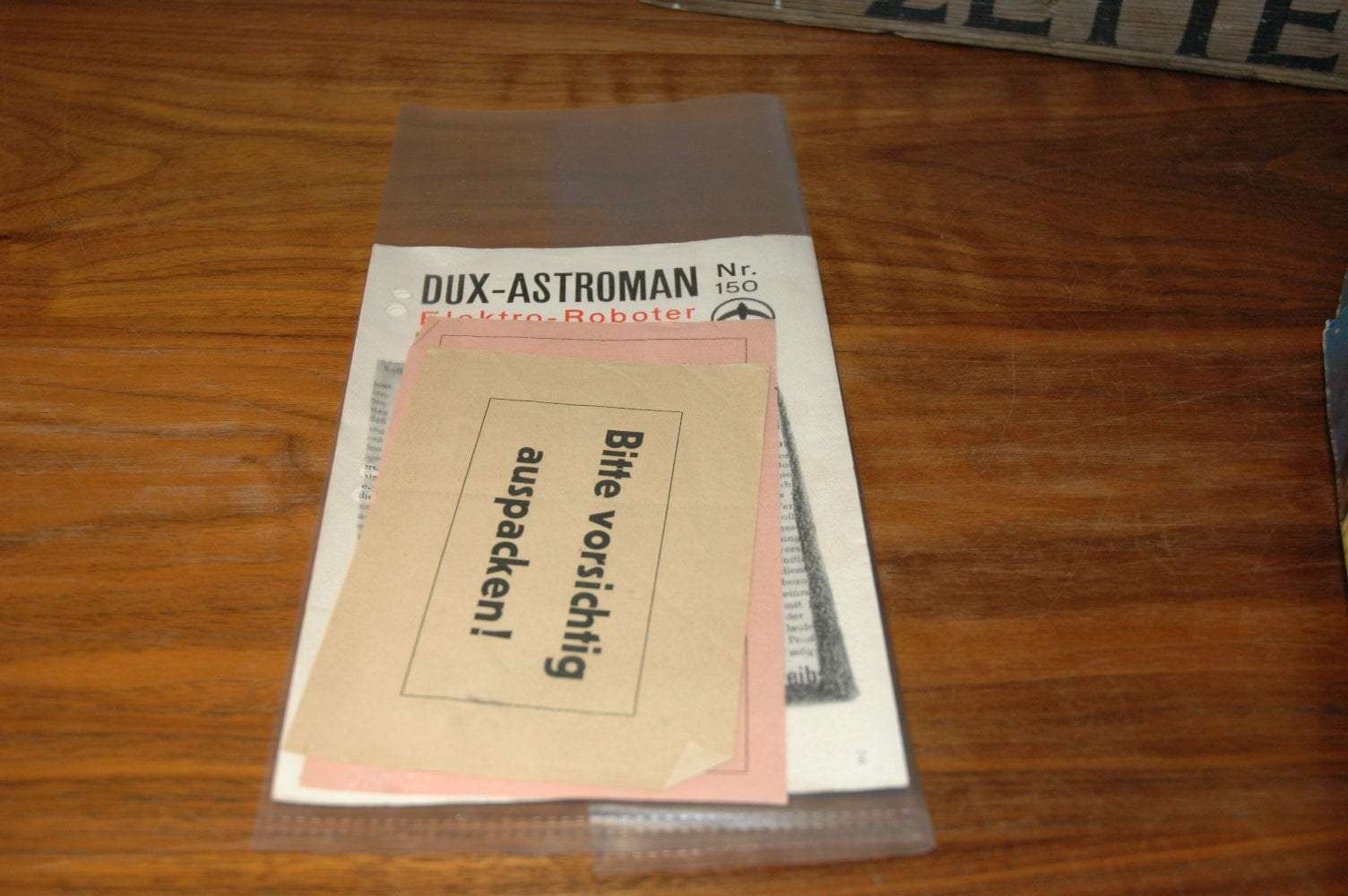 DUX – Astroman
Not from Japan this time but build during the 1950`s( first were already made in 1958 ) In Germany. Dux Astroman is a legend because of its look, actions and the wonderful artwork on the box. Dux Astroman is a rare and scarce robot and I will try to explain why.  While the golden age was going on and Japan overwelmed the world with their tin robots and space toys, Germany decided to build a robot out of plastic which was not common for that time period.  Dux Astroman is totally build out of plastic and that is what this robot makes so special but also fragile !!!!
The robot is controlled by a remote control which allows the robot to walk, bend, move arms and grab things. The head of Dux Astroman is special, it glows in the dark.  You can imagine what happened to these very fragile robots through the years, not much survived in complete, original and working order. The dome is often damaged, the red antenna is always missing and its hard to find a fully working example without any cracks to the plastic body.
The condition of this Dux Astroman is excellent to near mint. The robot is complete, all original, no cracks or whatever. The antenna is a original. It works perfectly and strong with all the actions. The only thing to mention about the robot is the fact that the foam pads are gone but this is the case with most of these robots. The box is original and has a few small tears as shown in the pictures but still a way above average example of this great artwork box. It comes complete with the original instructions and inserts.  A rare robot from the late 1950`s in excellent to near mint condition. A really perfect robot with awesome original box and also the original instruction sheet is present !!
CFP: Contact me For Price   at   boogo.nl@gmail.com