Project omschrijving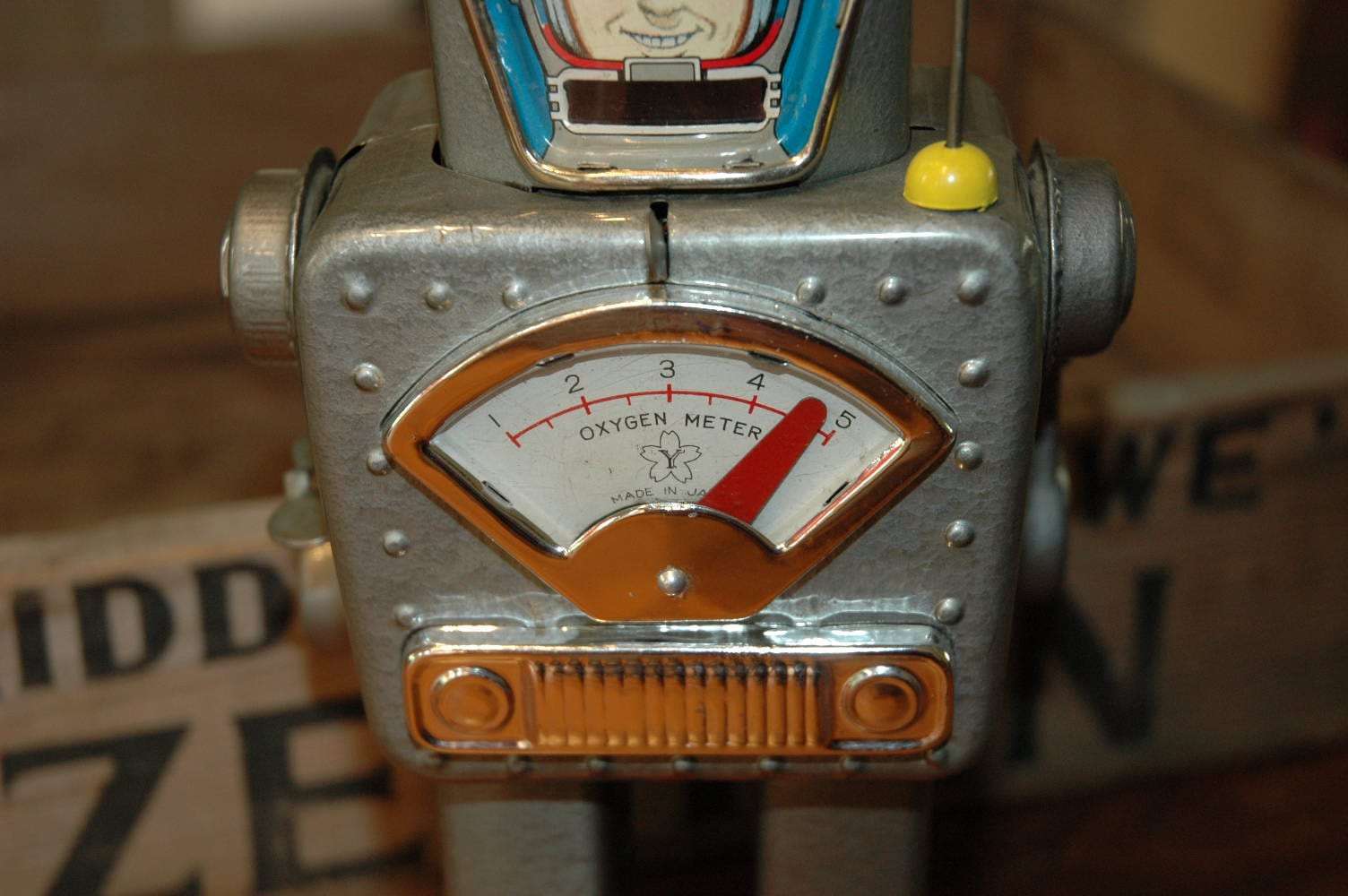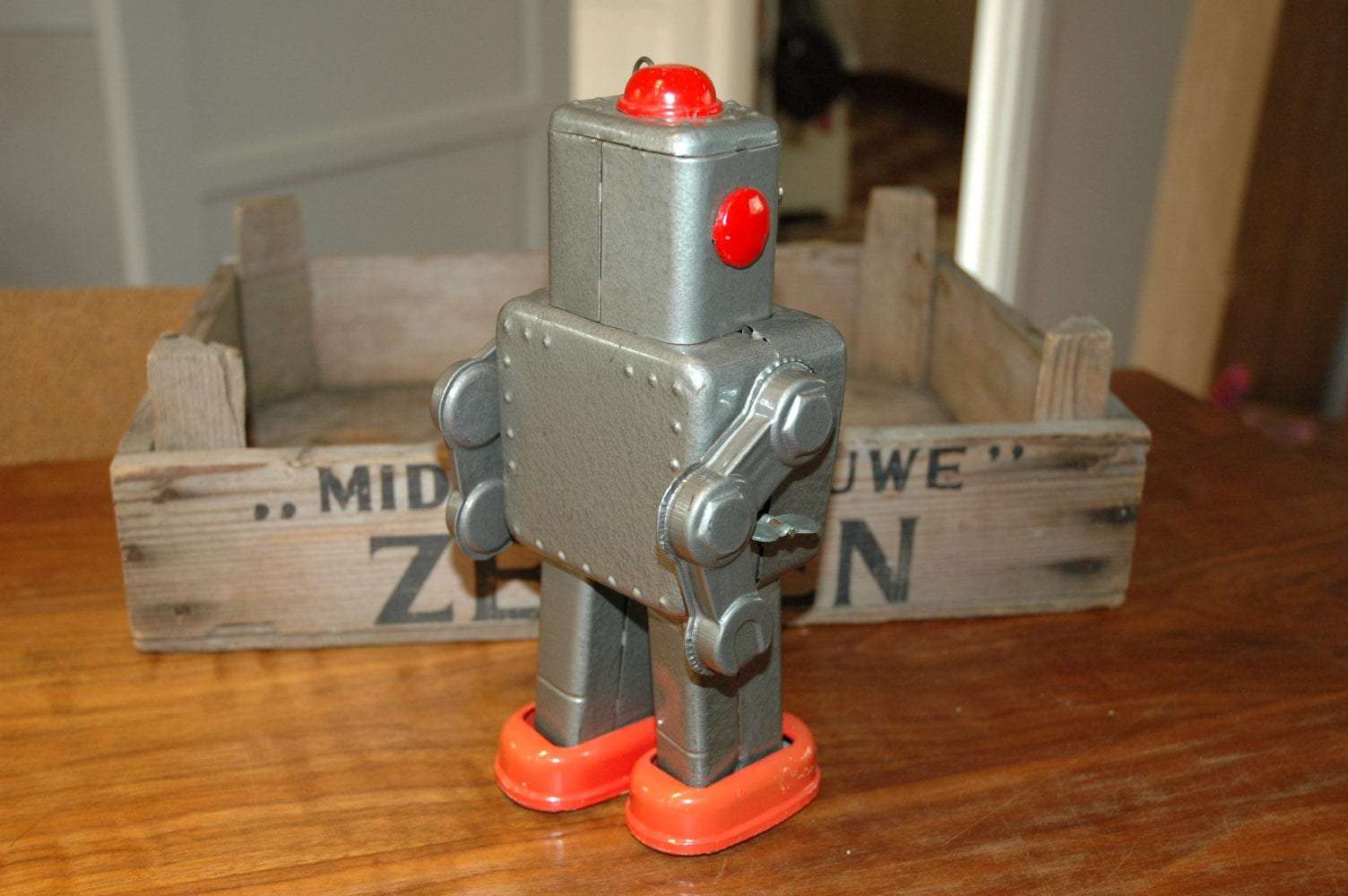 Yonezawa – Space Explorer
This Tin wind up astronaut was made in 1958 and came in 2 variations: WITH and WITHOUT a shoulder antenna. while the version without the antenna is "pretty common" the one WITH the antenna on its shoulder is much more rare. This robot was based on the body pressing of the famous Winky Robot. The robot shares the body, technique and action but comes with a very nice detailed and lithographed astronaut face.
The condition of this Space Explorer is really excellent and I doubt if it would be easy to find a nicer example. This robot has everything a vintage robot should have: Vintage charm. The robot shows only very light playwear and is all original and complete, no flaws to mention on this astronaut. He works perfectly and strong, walks great and even sparks.
A great robot / astronaut more than 50 years old in all its glory and charm, works perfectly and strong, what a great robots did they build those days….
A rare variation with the antenna on its shoulder. Very hard to find robot in any condition.
CFP:  Contact  me For Price     at      boogo.nl@gmail.com