Project omschrijving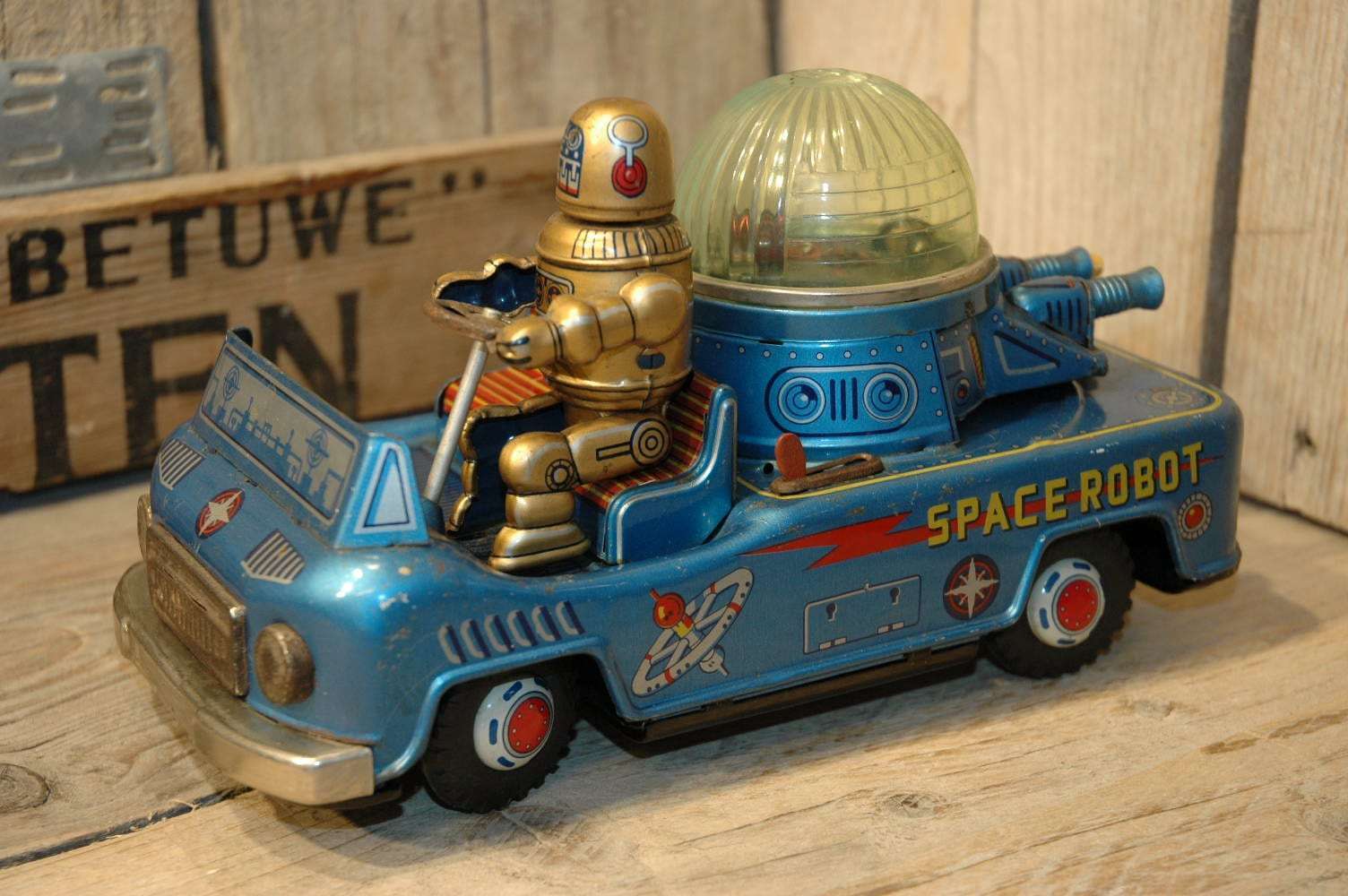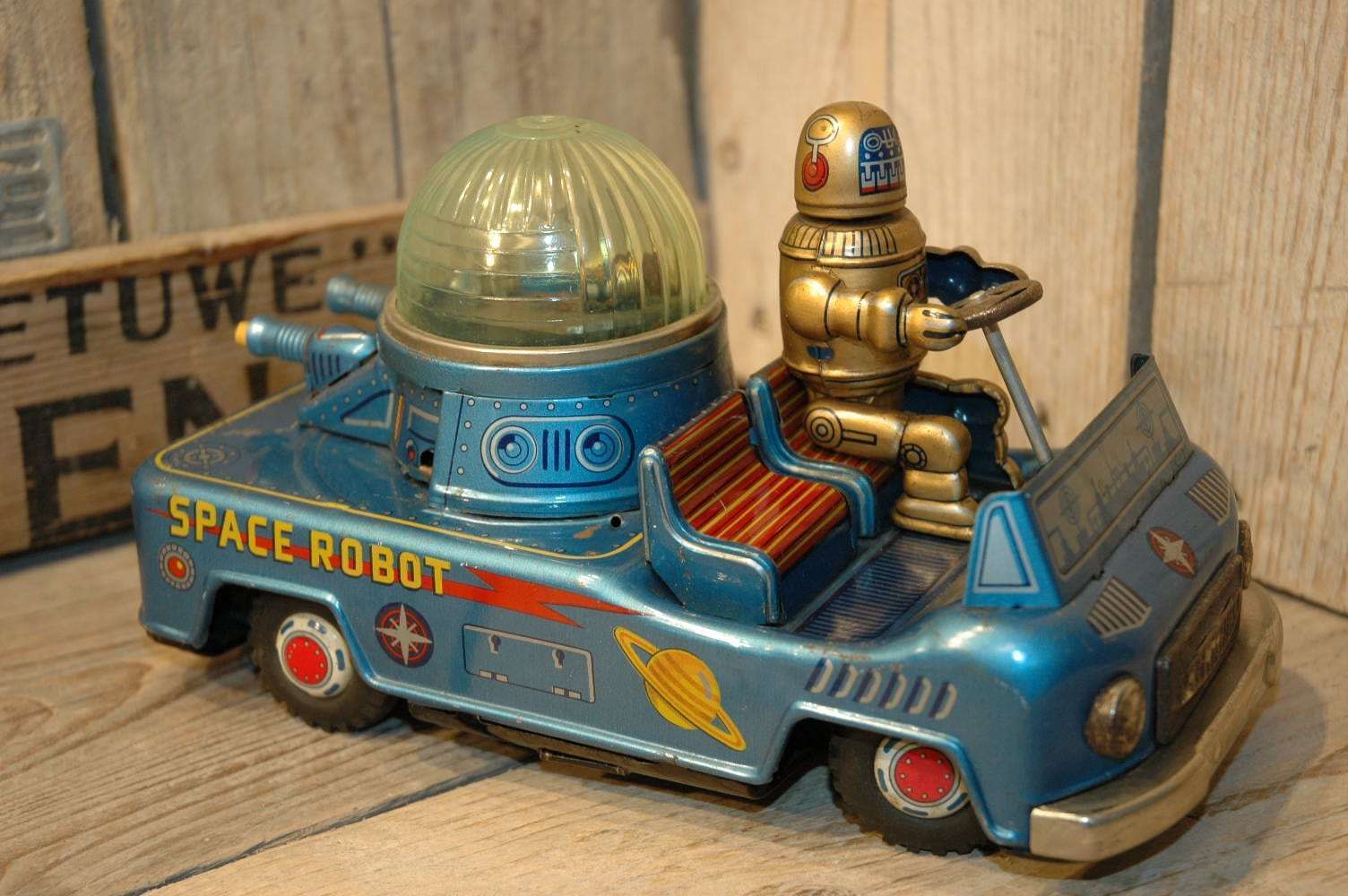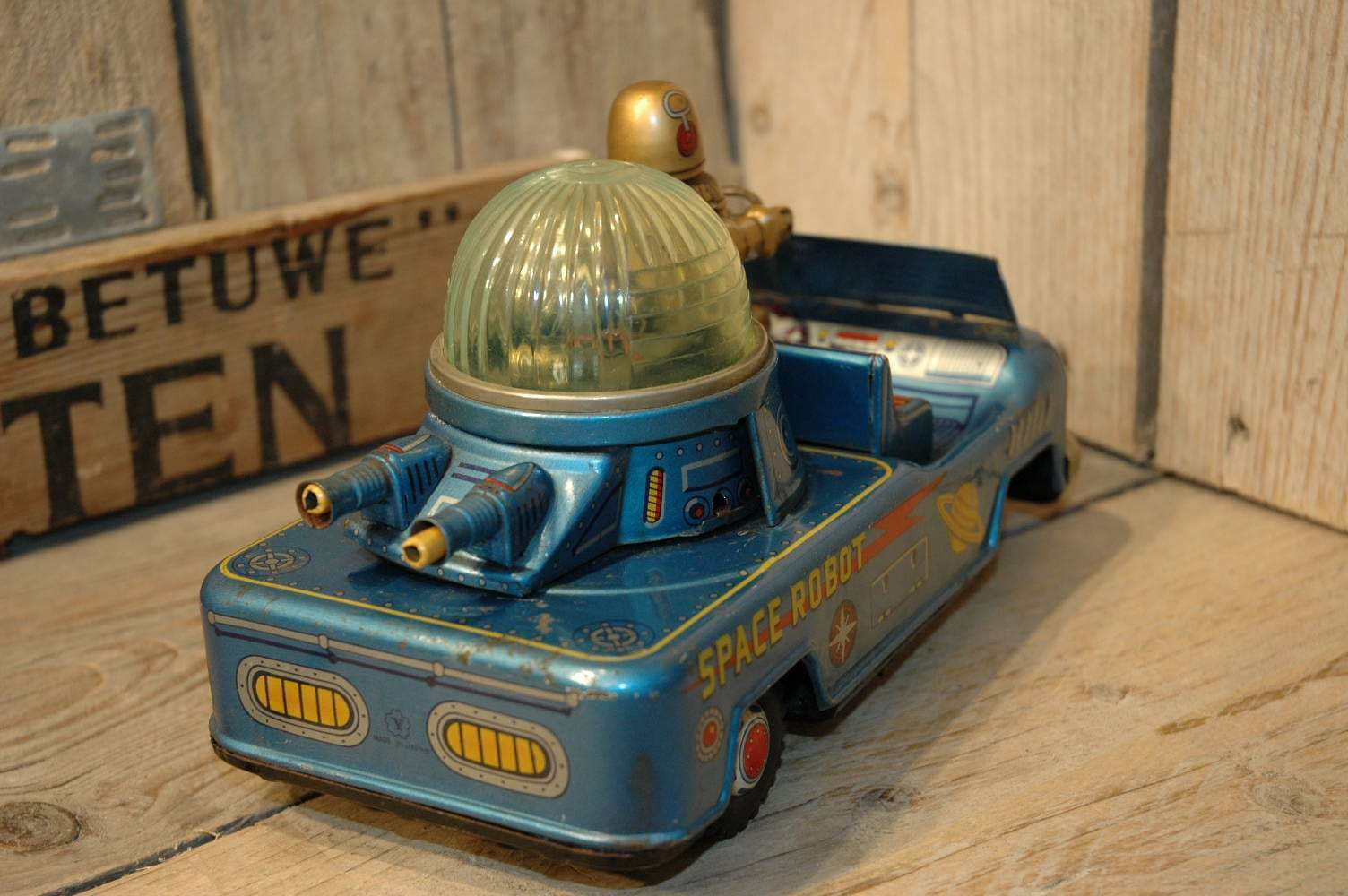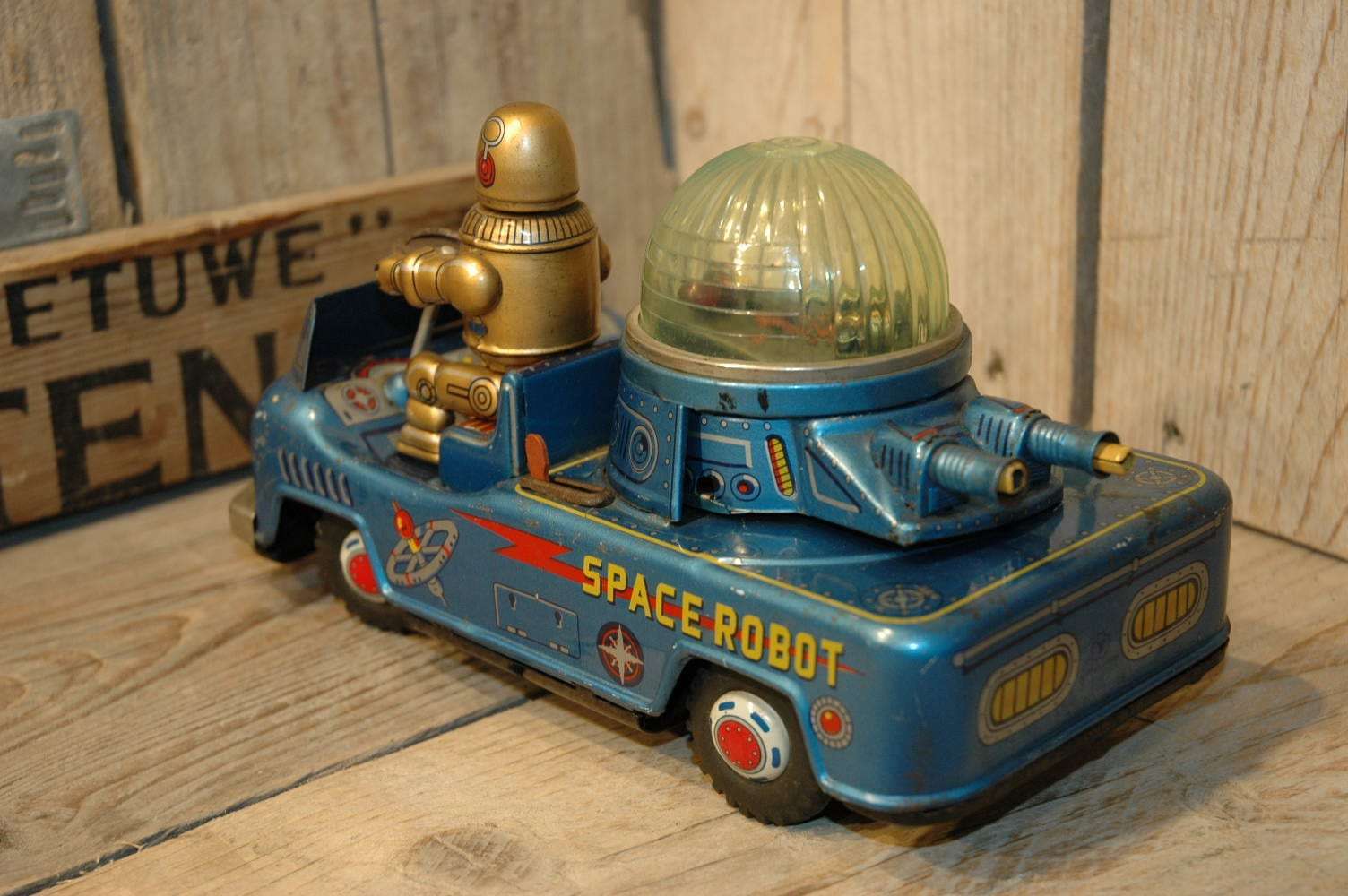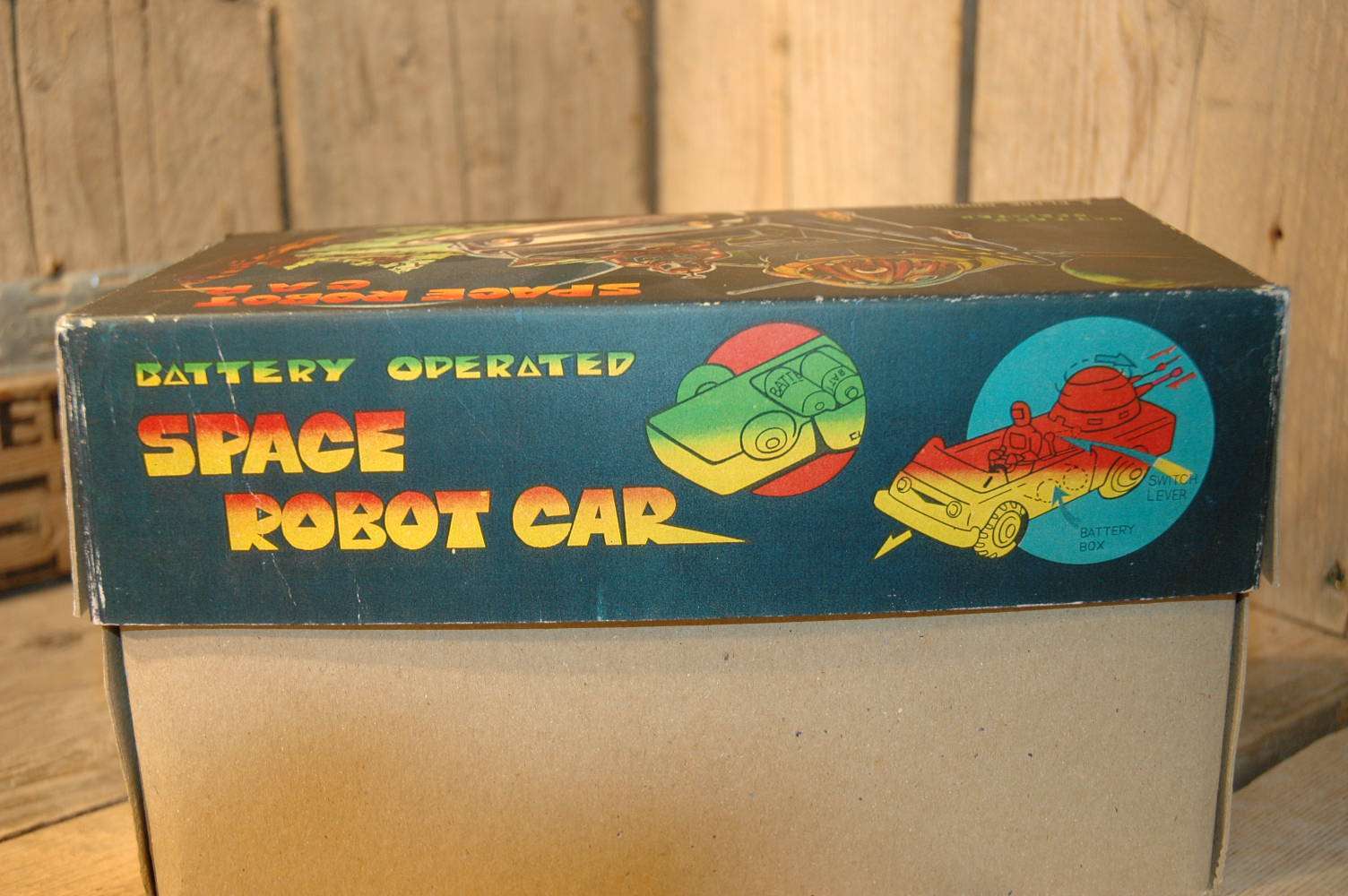 Yonezawa – Space Robot Car
The scarce Yonezawa Space Robot Car, build in Japan in the 1950`s is quite possibly the #1 Space Robot vehicle of all time!   The actions including stop&go action. Also the robot turns his head from side to side, Guns shoot with yellow tin inserts that come in & out all while the dome conceals twin colored rotating lights. This is an unbeatable combination of battery operated actions with tremendous detailed lithography (look at the details on the front window, the imagine a look into the future) & of course the loose connection to robby the robot.
I found this car In Germany a couple of months ago where it was part of a small collection of very rare robots and spacetoys. The friendly seller visited me at my workshop personally and of course there was a lot to talk about…. about robots and spacetoys 🙂

The condition of this space toy is excellent. Its complete, in full working order and the toy shows some light playwear, few little scratches and some oxidation to the chrome parts. I decided not to do anything about the oxidation and leave it the way i found the car. Its really a beautiful and perfectly working example. Clean battery box, perfect dome and robot. The toy is accompanied by a professional made reproduction box by classictintoy company. Its one of my favorite boxes, the artwork is out of this planet !
Very VERY hard to find spacetoy in any condition.

CFP:  Contact me For Price     at    boogo.nl@gmail.com