Project omschrijving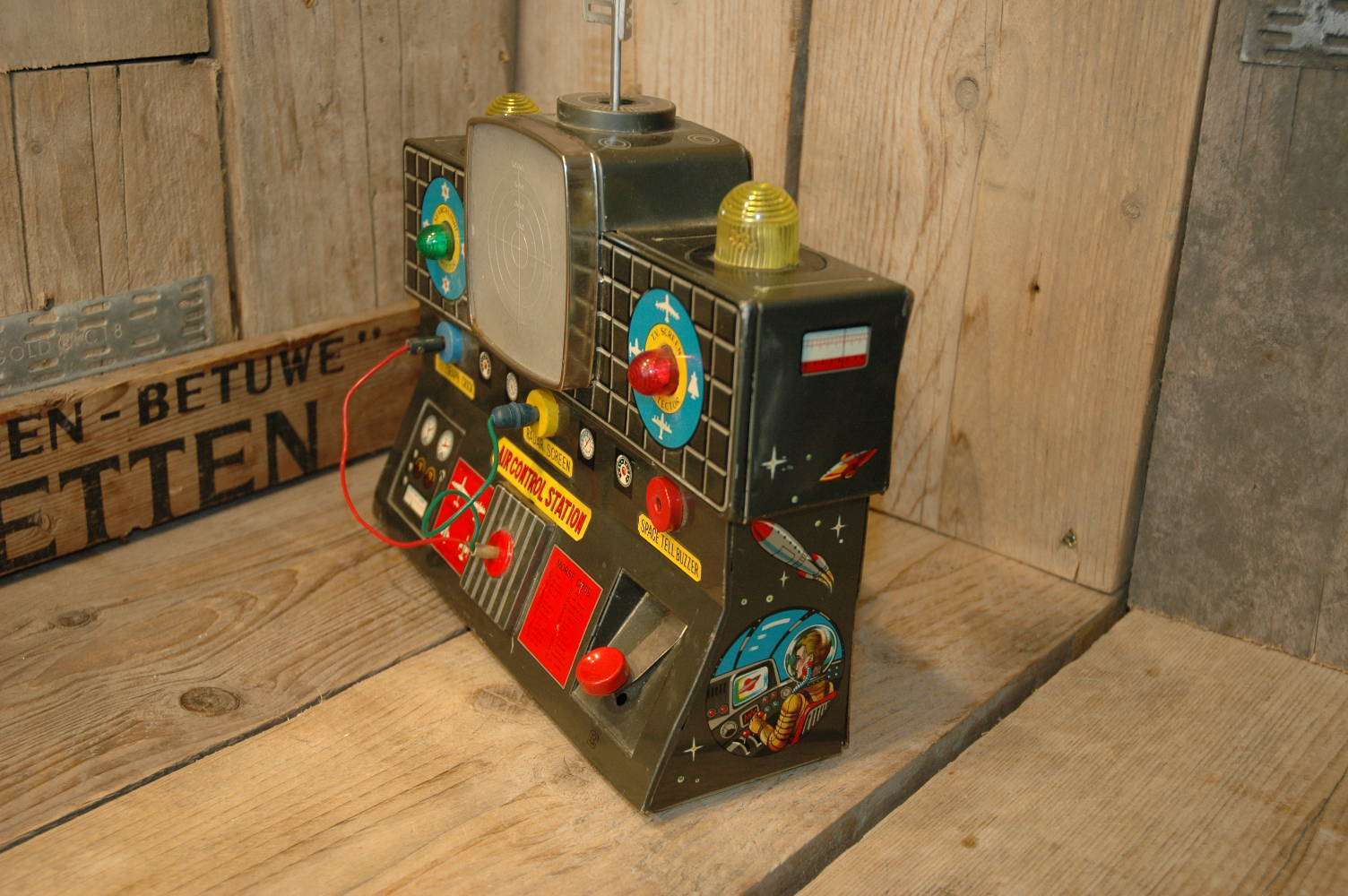 Bandai – Air Control Station
Bandai – Air Control Station was made in Japan in the early sixties. Now I have seen several variations of these kind of stations but this one was totally NEW for me. In all these years I have NEVER seen this variation before !
The toy was part of a pretty big collection of robots and space toys I found in Rome last year. a collection of more than 60 pieces with some very nice robots, space toys AND.. this Air Station.
The actions are awesome !: blinking lights, radar screen, buzzer and controls to switch between these actions. The condition of this ultra rare air control station is excellent. The toy looks complete and original, works fine and strong, all lights work and even the radar screen is still functional.
The litho is awesome, some very very nice space scenes on the left and right side of the toy. Clean battery compartment as well.
A very rare and scarce space toy. I never saw it before and could not find any additional information so far.
CFP:  Contact me For Price    at     boogo.nl@gmail.com