Project omschrijving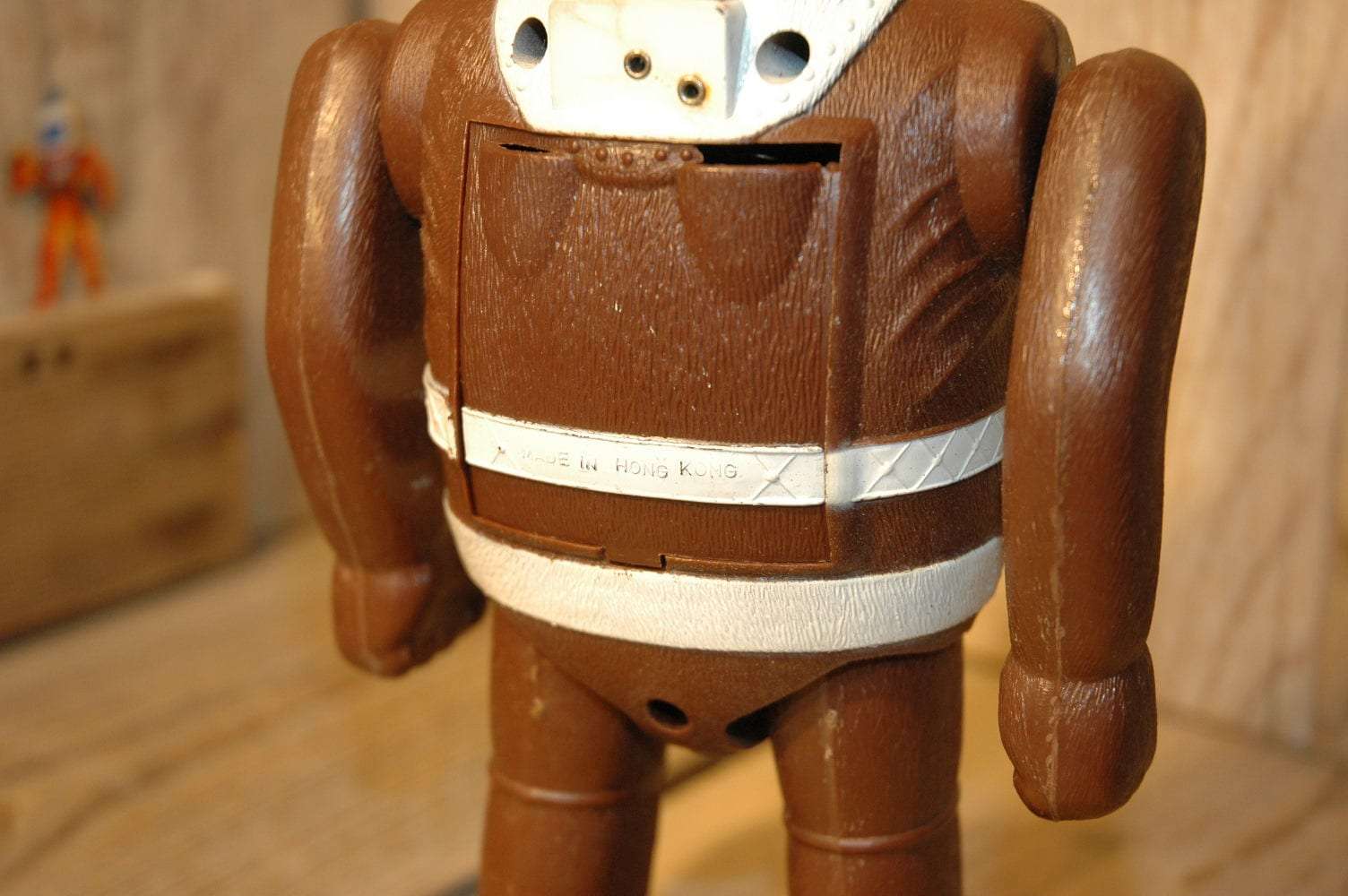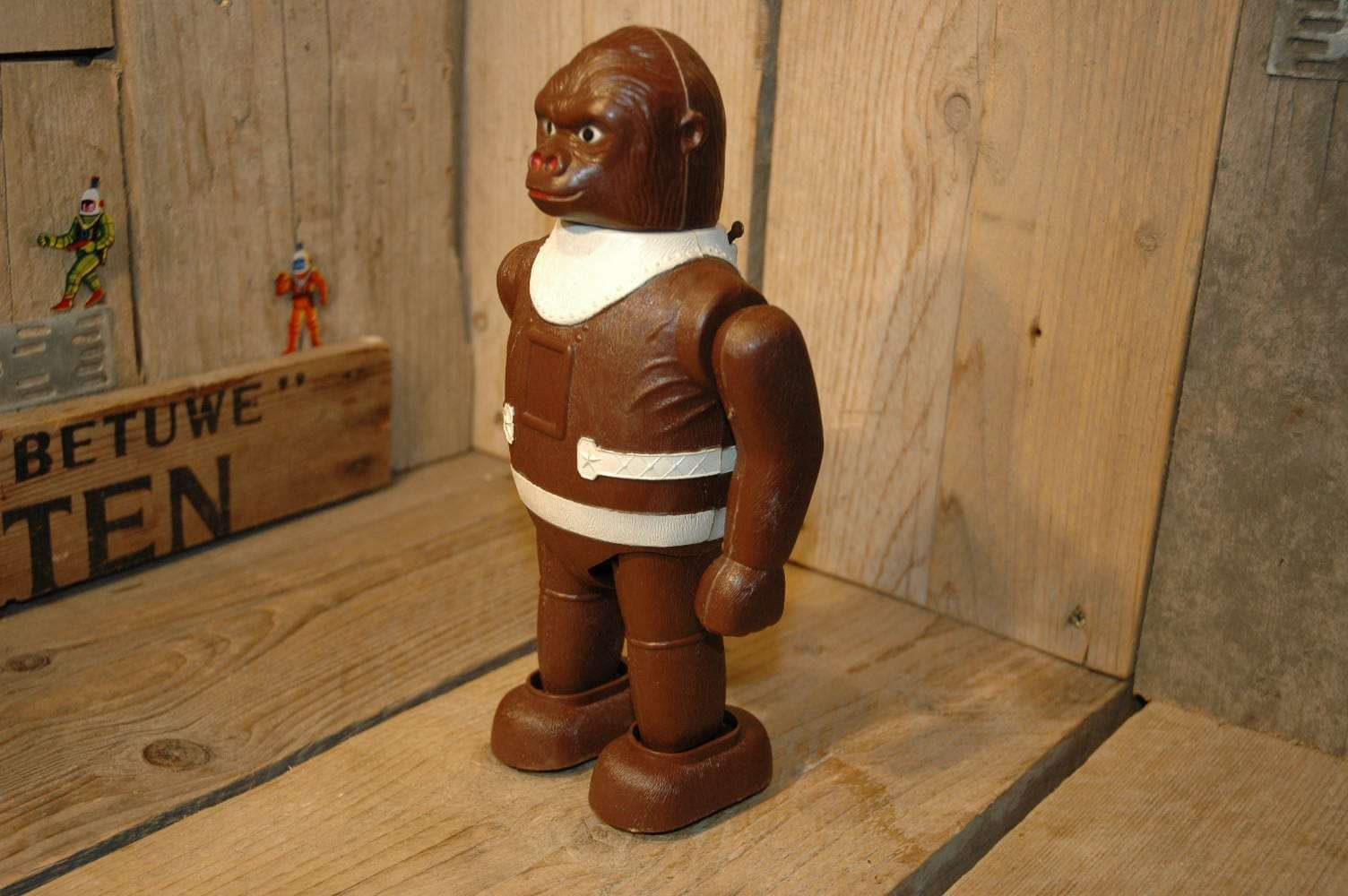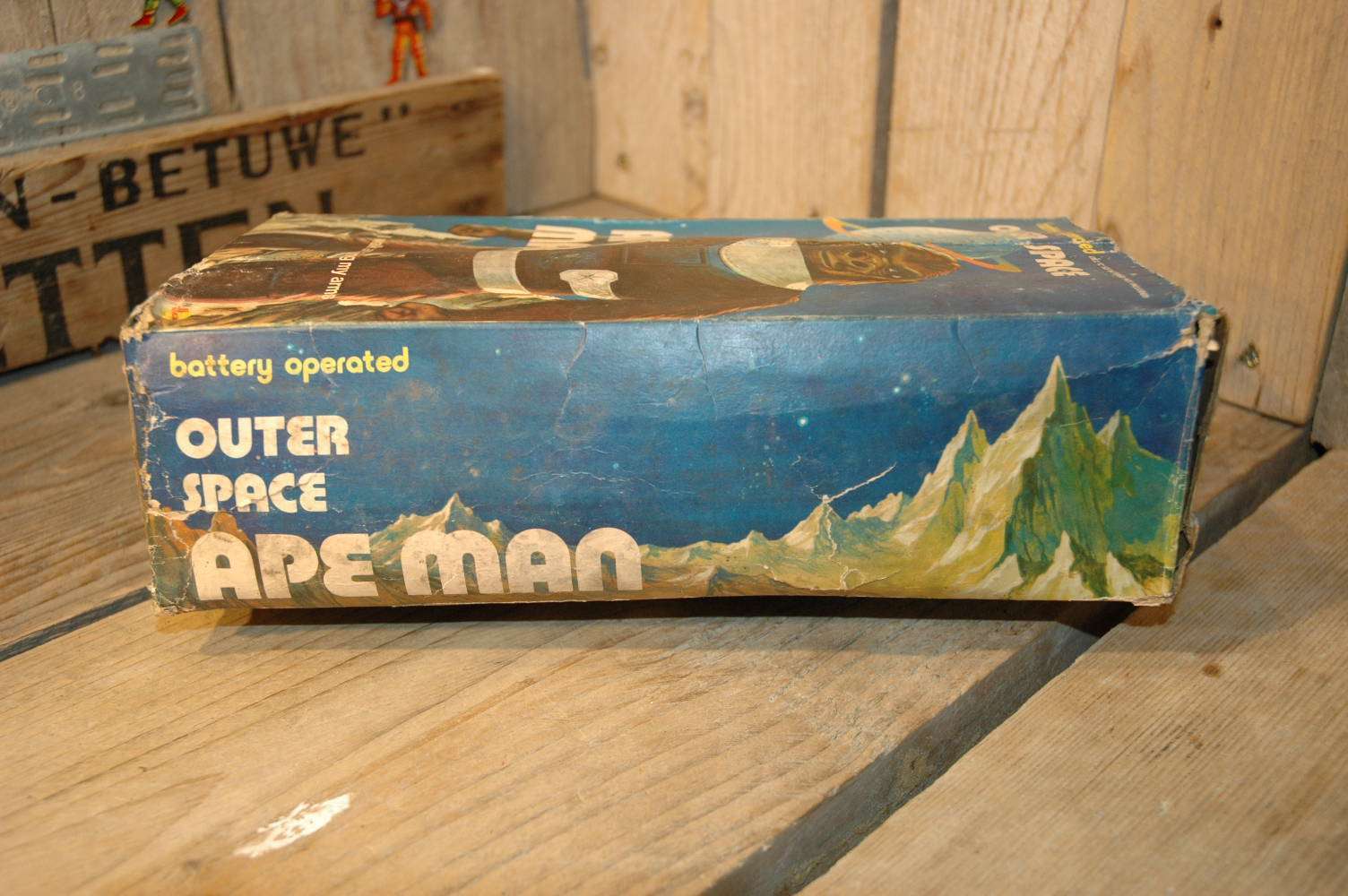 Hong Kong Unknown Manufacturer – Outer Space Ape Man.
As so often, toys from Hong kong are just made there without any sign of the manufacturer. Also this ultra rare and scarce Outer Space Ape Man.
Probably made in the early seventies but unsure about that either. No records of history can be found about this Rare Ape Man.  The internet does not give much info either so many things are unclear, i will try to find this out.
This Hong Kong Outer Space Ape Man is made out of fragile Plastic and therefore its a miracle the toy survived in one piece. Even better, the Ape is still in working order ! 🙂  Made out of plastic with walking action and swinging arms.  Some info from my facebookgroup ( Search for Vintagespacetoys ) reveil that probably the molds of Tetsujin were used to create this ape.  Looking at the Toy, there are indeed some similarities among the Ape and Tetsujin.
What makes this toy even more special is that its accompanied by its original box in good condition.  Very nice artwork with the ape on a lunar surface with saturn with rings on the background. Maybe the toy was made for the movie, Planet of the Apes, who will tell….
THe condition of Ape Man is excellent, complete, all original AND working. The battery compartment is clean, the original cover is present. The toy takes 2 C-Cells and works fine and strong.
The box is rough but complete and in good condition. I NEVER saw this toy before in all my years of collecting.  Rare and Scarce for sure !
CFP:  Contact me For Price        at         boogo.nl@gmail.com