Project omschrijving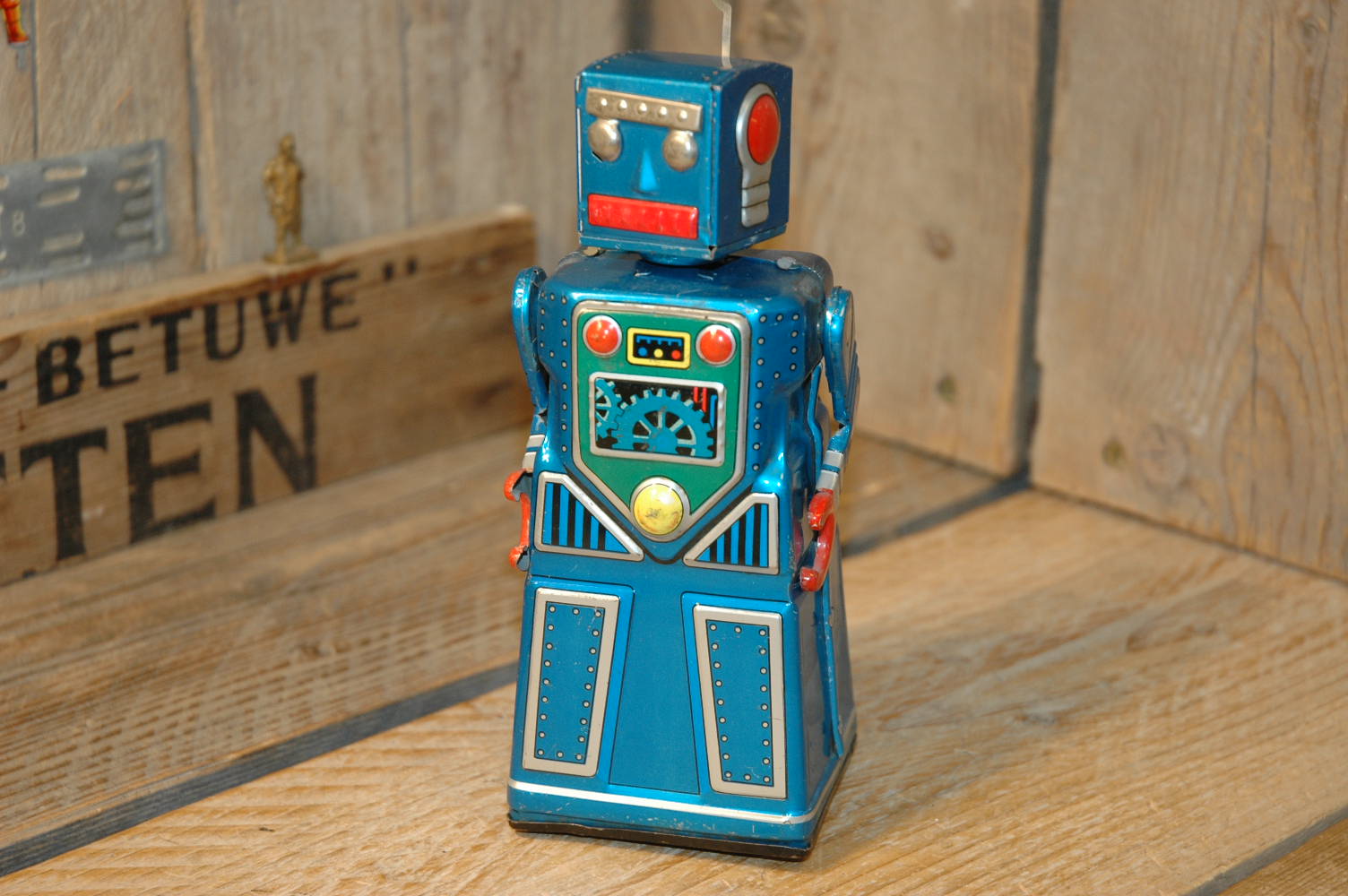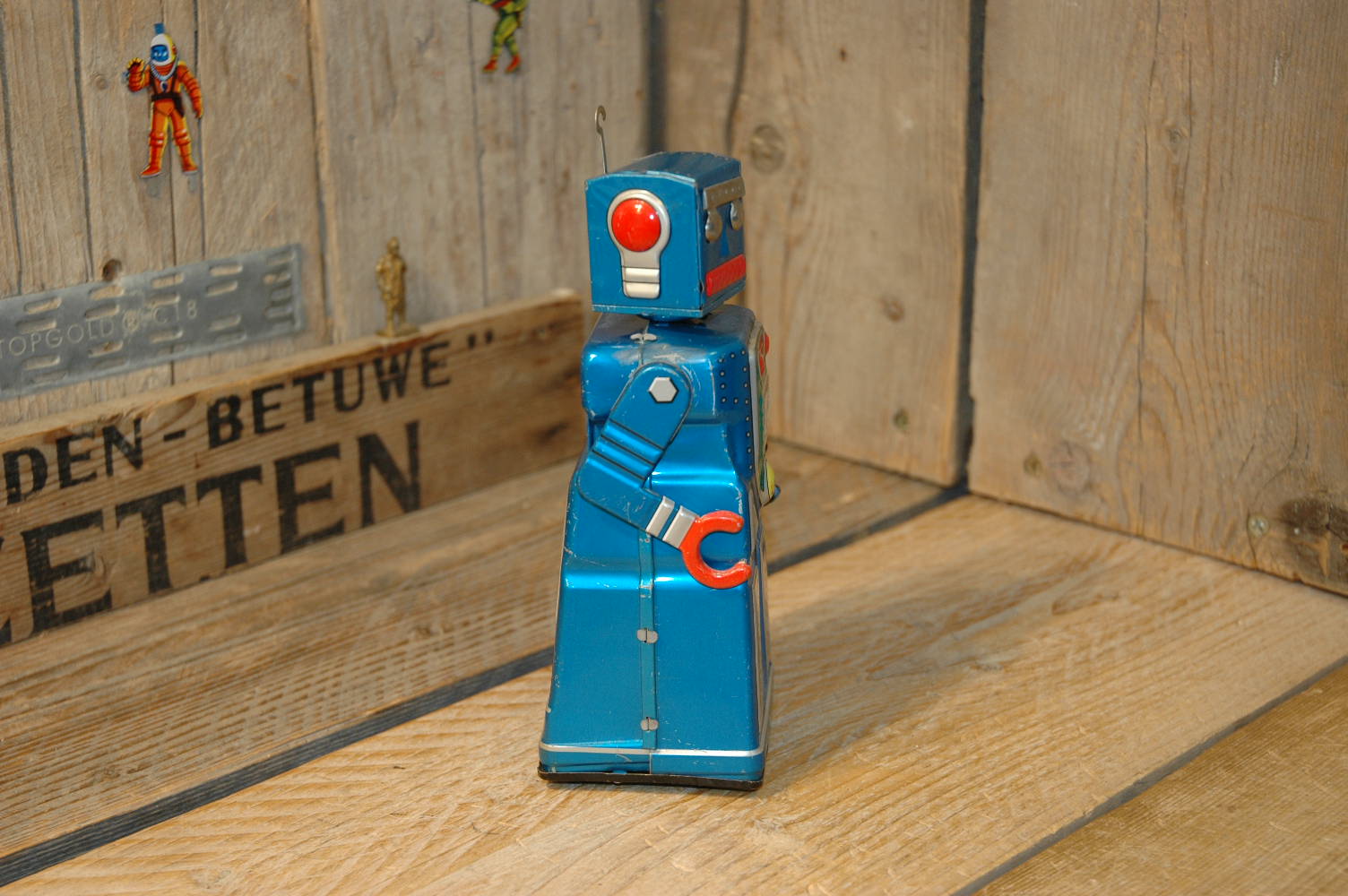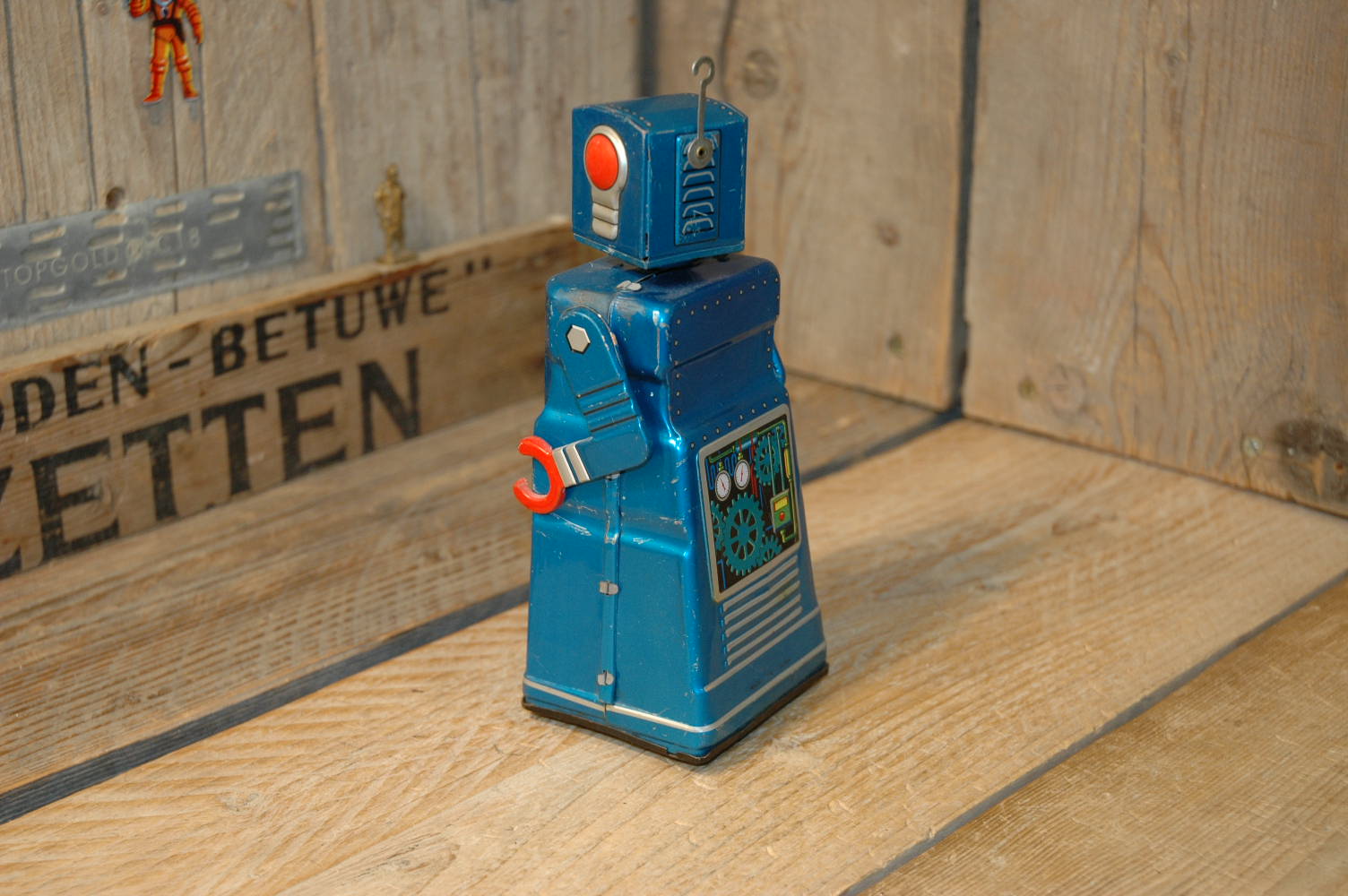 Waco – Hook Robot
The original name of this robot is as small as the robot itself. There is not much more than ROBOT on the box of this legendary robot but its well known as "HOOK" robot these days by collectors.
The robot got his name because of the hook at the back of his head. Waco Hook Robot is the smallest skirted robot in the scene and I can understand why the robot is so scarce these days: The action is rolling forward with a turning head, thats it. I can imagine it was not a very popular robot in the sixties for children.
I think that is the reason why the robot is scarce and hard to find these days.  Hook Robot was made in Japan by Waco in the late fifties and was made in 2 color variations, dark- and light blue. Normally I can say easily which color variation is more wanted but not with these robots.. I think they are so rare and scarce that it does not matter too much which one you have on your shelves. I have seen dark blue ones and light blue, all with red mouthpiece… this one in dark blue is my absolute favorite.
I found this robot in Italy ( Rome in 2014) . The robot was part of a big collection robots and space toys.
The condition is excellent and the robot survived the years very well. Only some minor play wear is keeping the robot from higher grading. Robot friction mechanism is also working, and robot turns its head from left to right.
Very hard to find robot in any condition, scarce !!
CFP:  Contact me For Price      at      boogo.nl@gmail.com