Project omschrijving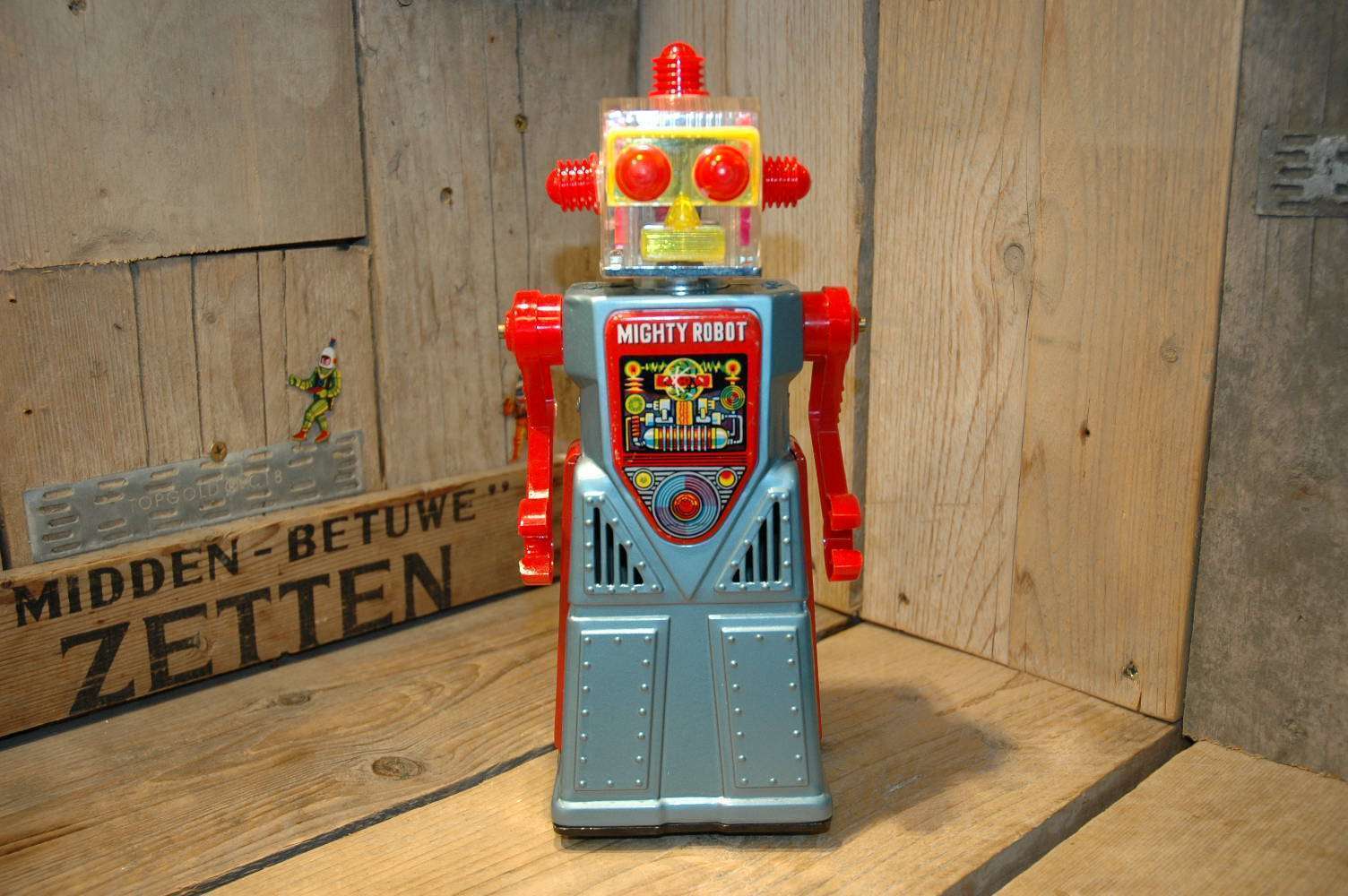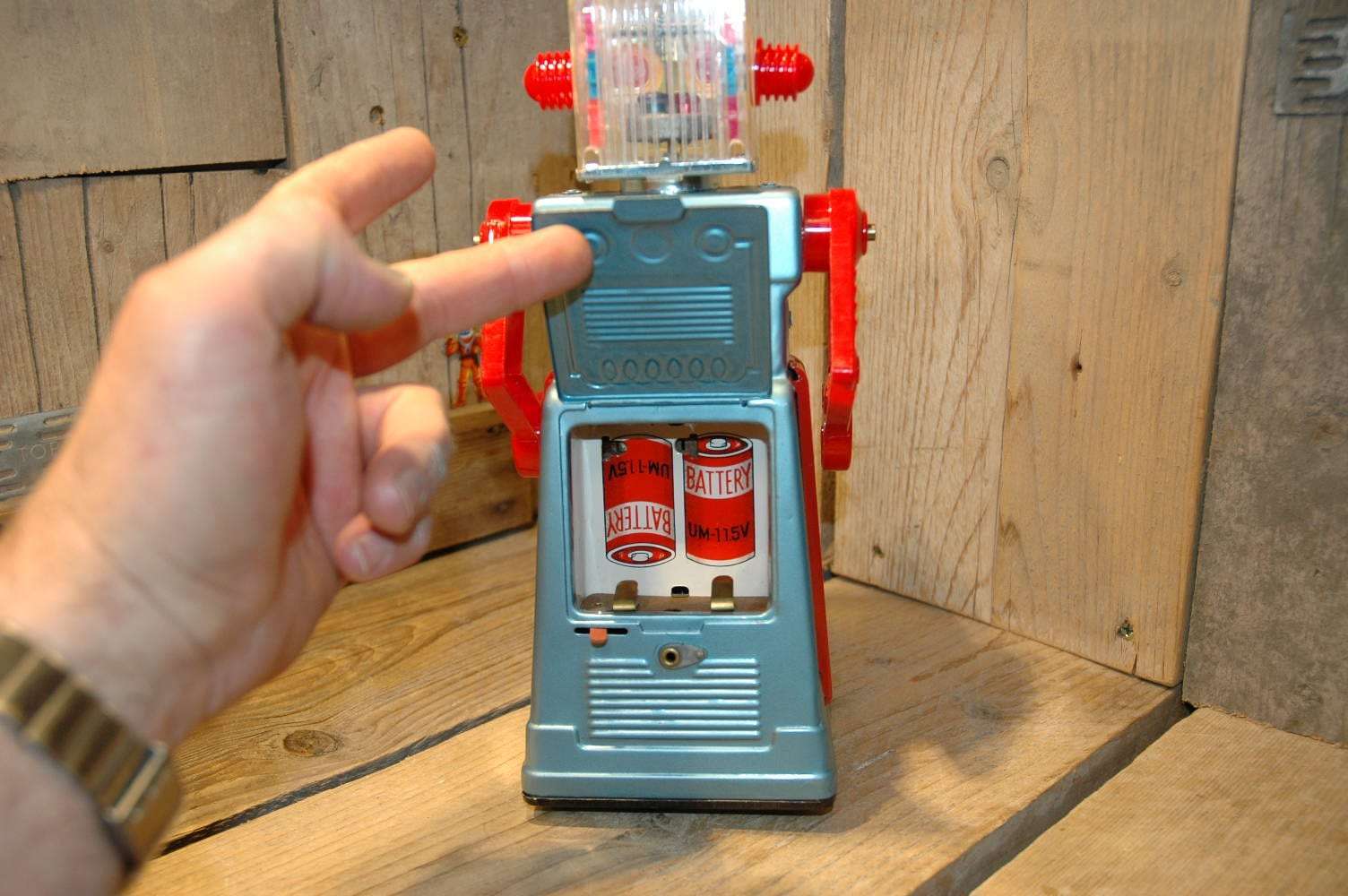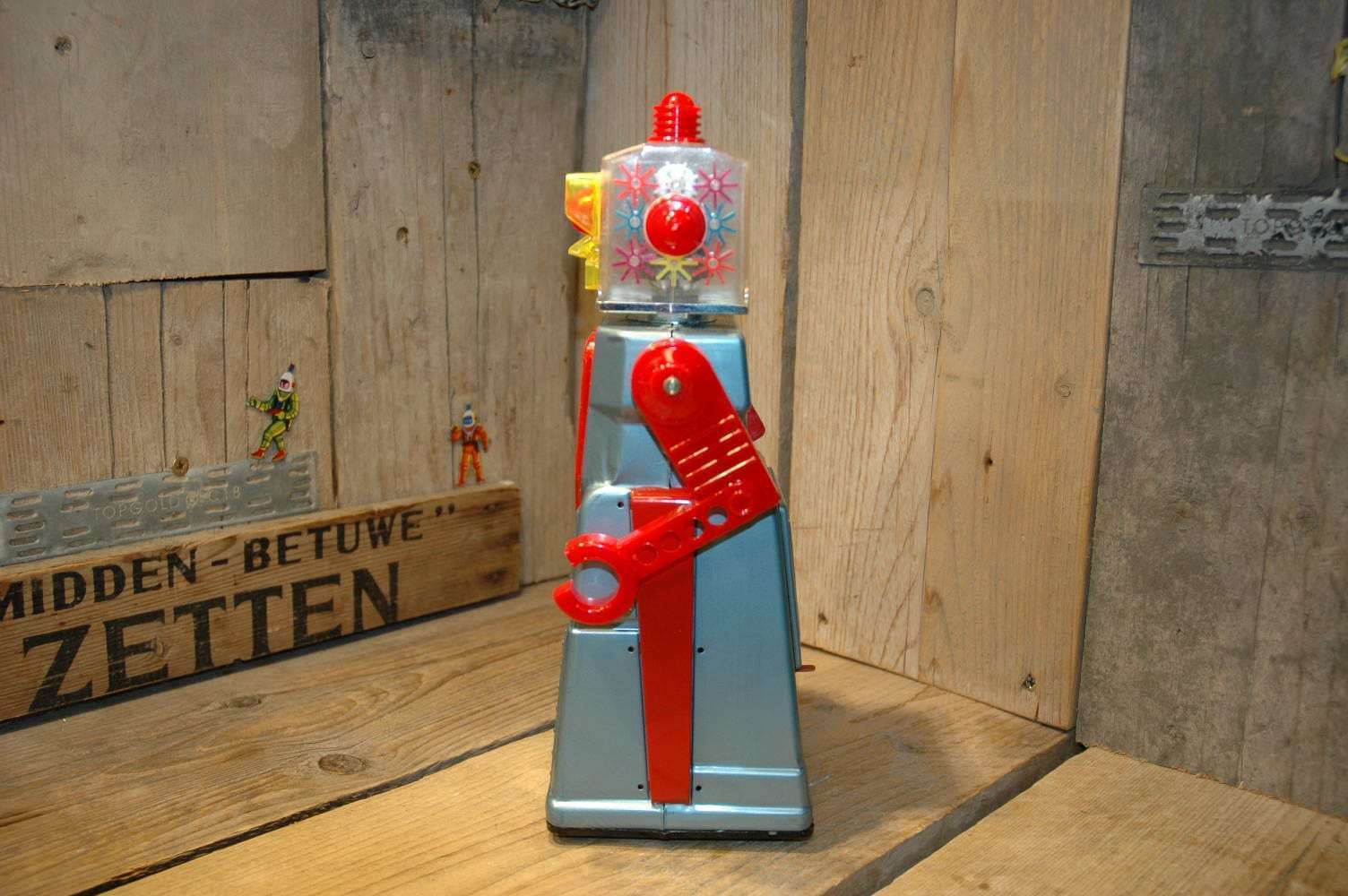 Yoshiya – Mighty Robot
Mighty Robot was made in Japan by KO ( Yoshiya ) in the Mid Sixties ( probably 1965 ). This skirted robot was the last one in this series and its very clear that plastic had more and more influence in tin making robots. The head and arms are now made out of plastic while his older brothers were all made out of tin. ( Chief Robotman, Mystery Moon Man, Mr Chief etc ) These robots all share the same skirted body.  With the plastic head, the techniques and complexity of the mechanism became more and more complex. The head has 2 colorful lights inside but more interesting are the colorful spinning gears, Impressive !
The action is the well known Bump and Go action, along with nice litho on the chestplate and awesome artwork on the box.
The robot was kept in storage for almost 40 years and THANK GOD it was kept in its original box without batteries inside.
Can you imagine this robot in storage for 40 years with batteries inside 🙂  I dont even think you would recognize the robot than 🙂
Mighty Robot is by far the most scarce robot in this series and is one of the most wanted and looked for robots from the golden age.
A rare and scarce robot that seldom surface in the open market.
The condition… i can be very short.. Near mint to mint robot. NO flaws to mention and i don`t think the robot has ever been played with at all.
Works fine and strong, no upgrade ever needed  !
Accompanied by its original box in near mint condition. best box i have ever seen for this robot. Complete with all the original inserts !
If you want the best of the best….Well…Here it is !
CFP:   Contact me For Price    at     boogo.nl@gmail.com