Project omschrijving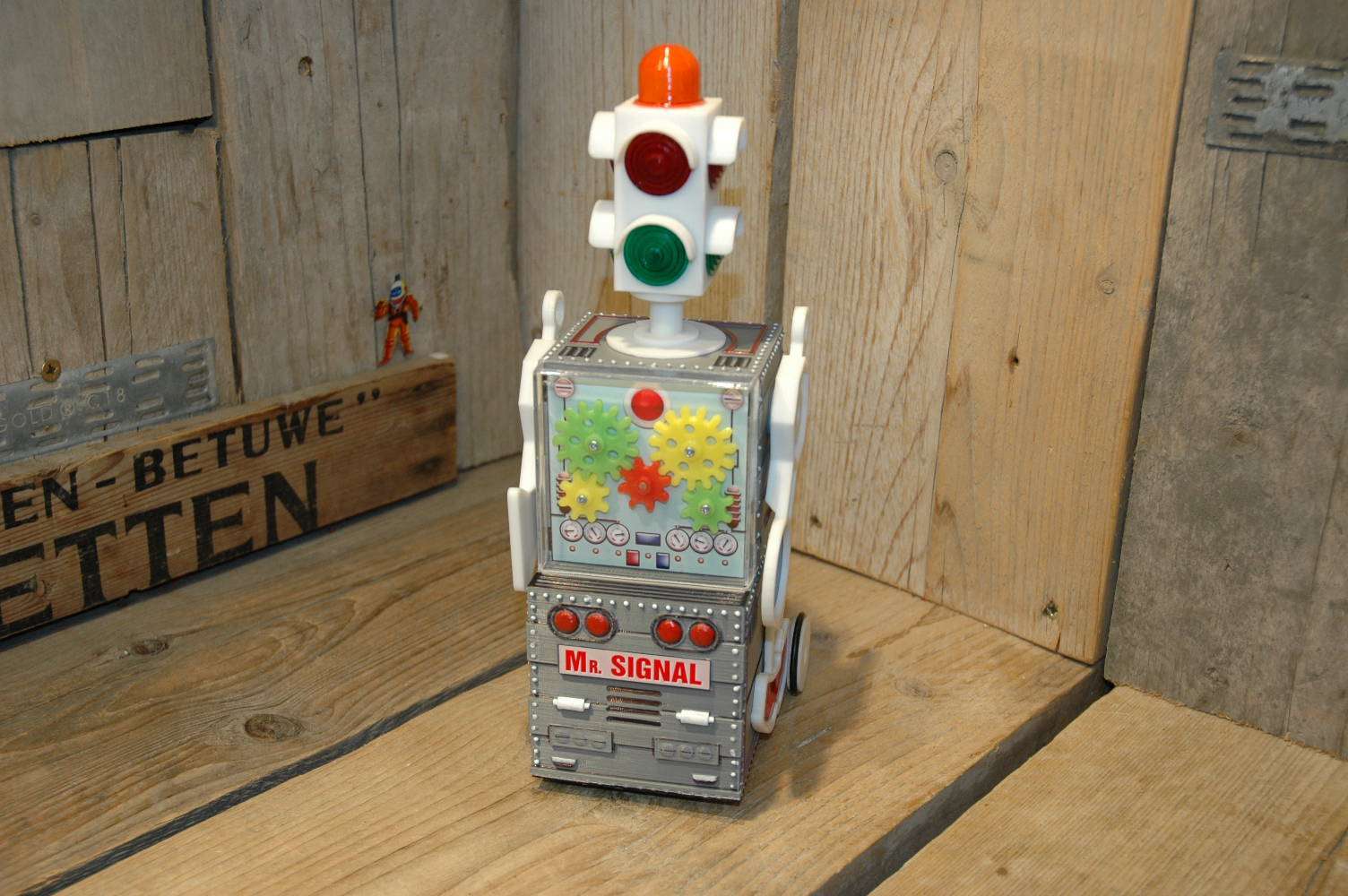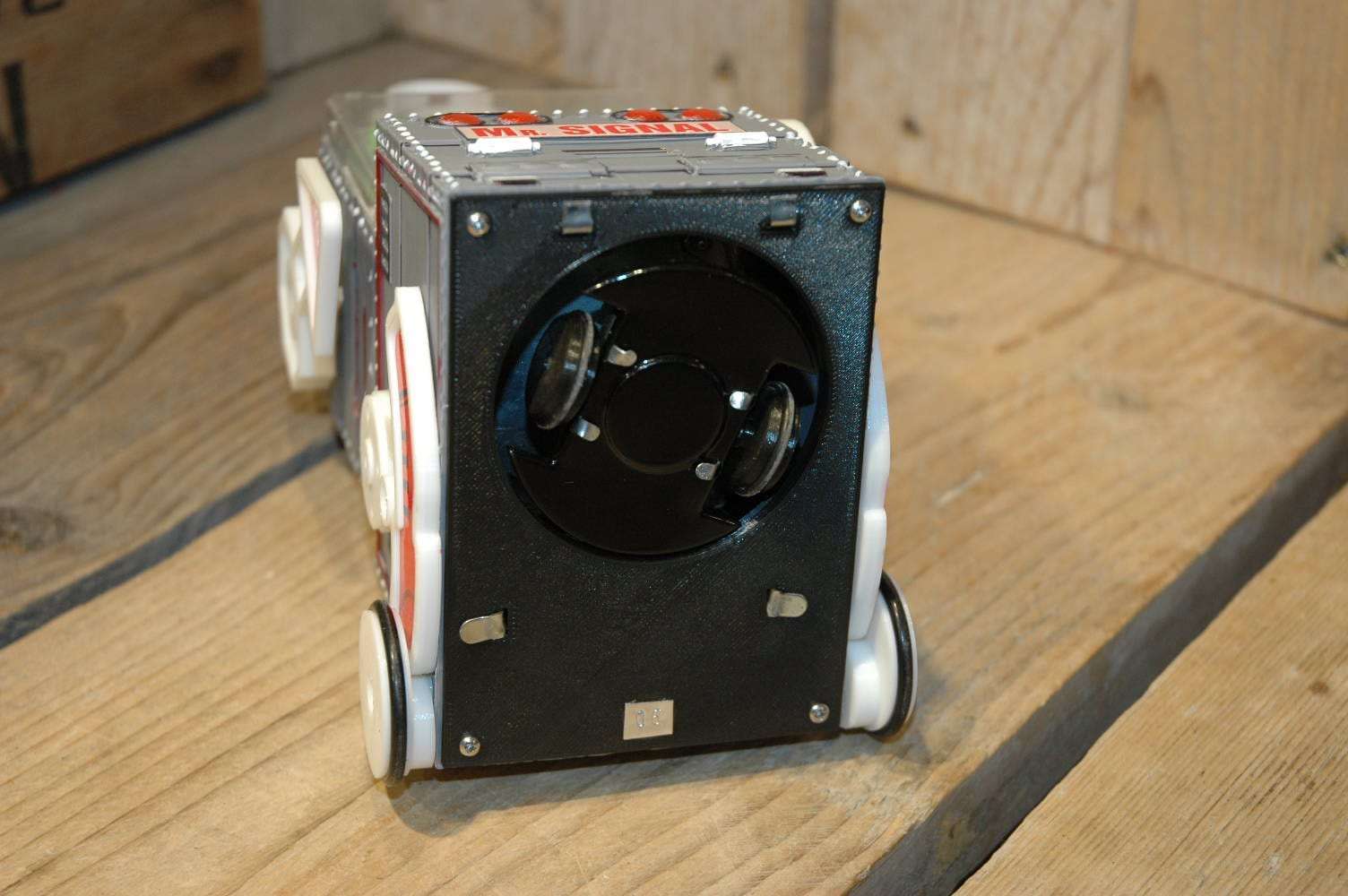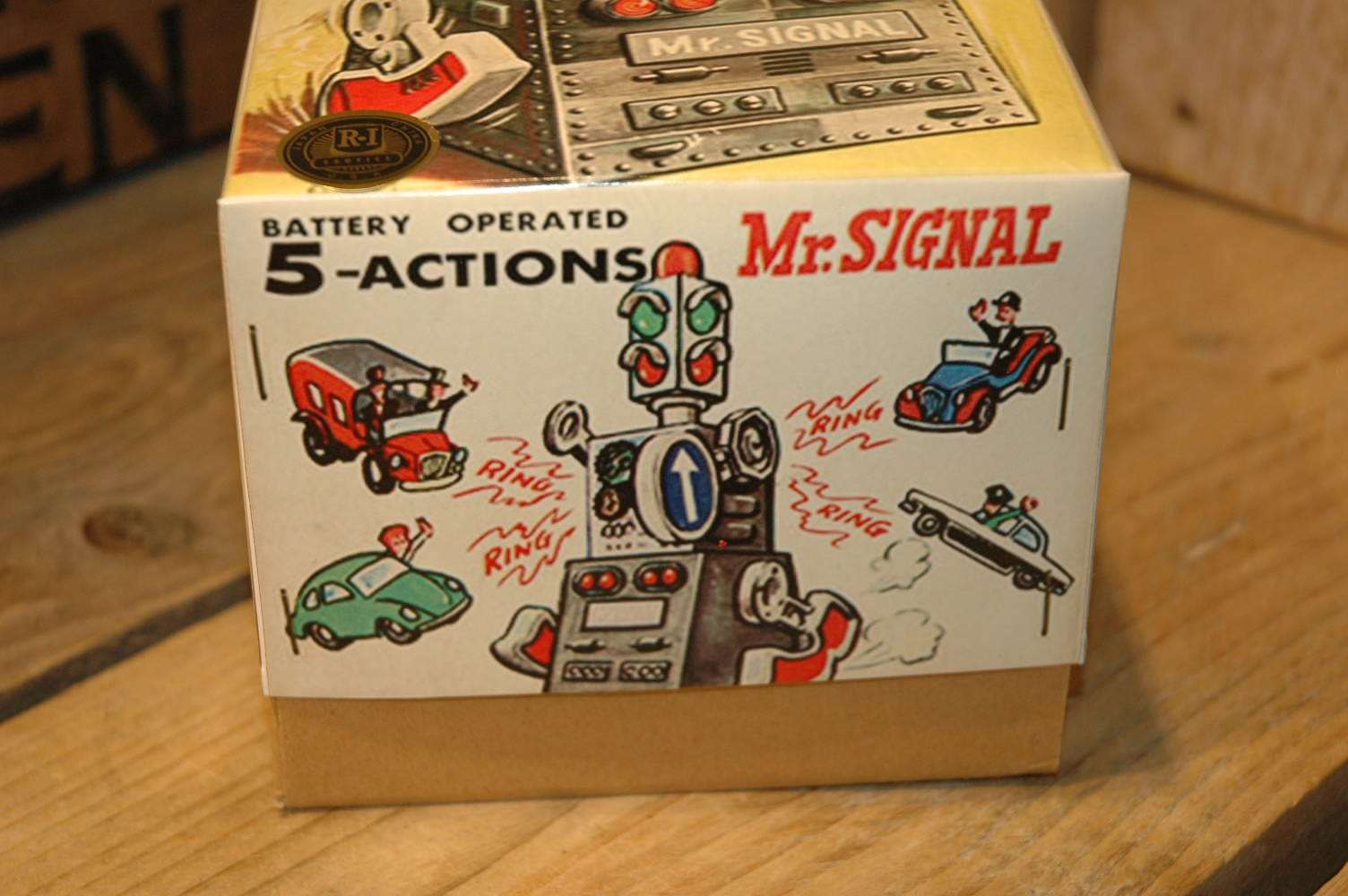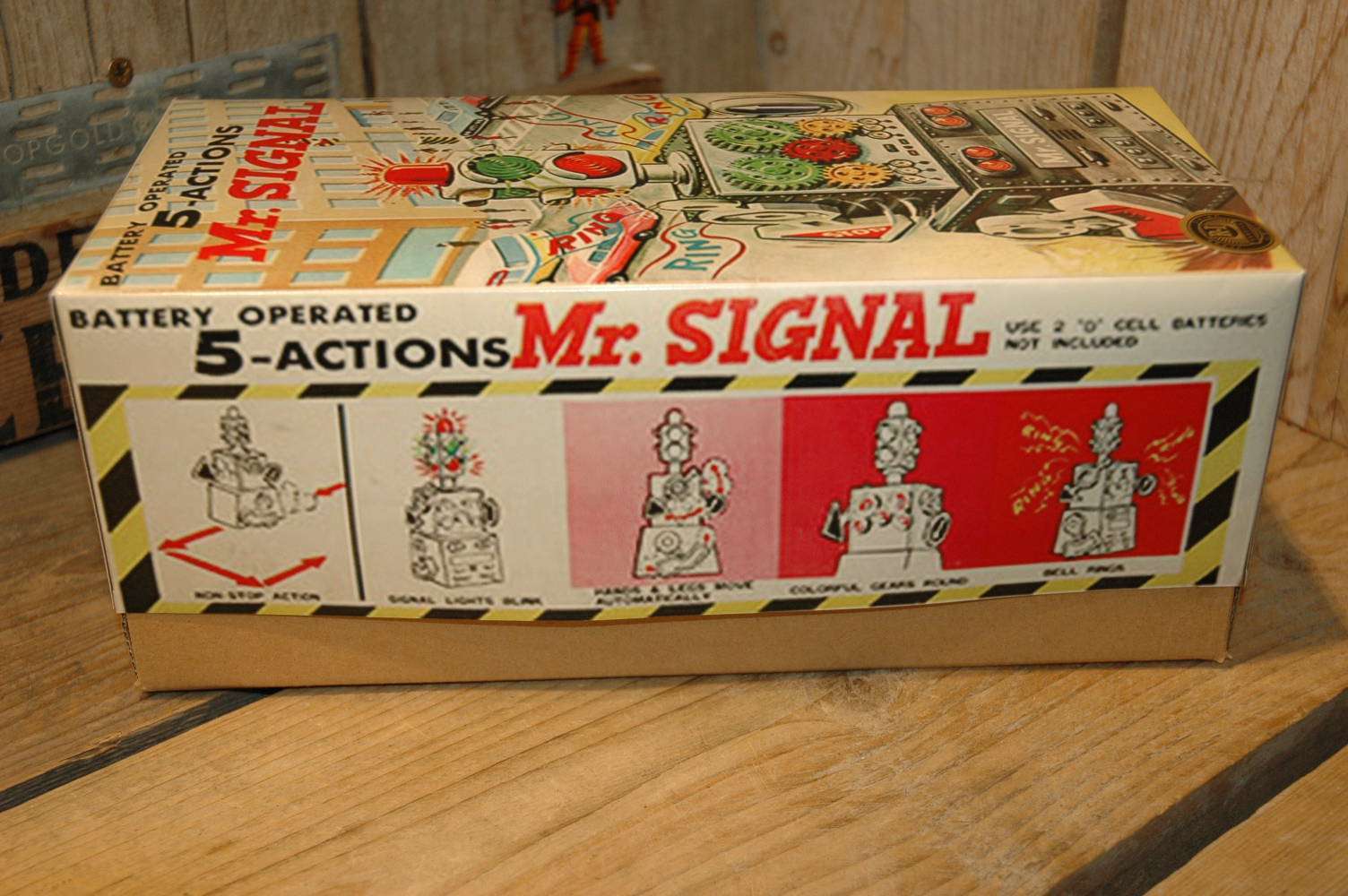 R.I. Exotics USA / JAPAN – Mr. Signal.
Well….. I think a fantastic job was done here by RI Exotics ! I really have to admit and i know the people behind this project: my compliments and I hate it but I have to admit, i could not have done it better 🙂
A limited run of only 12 pieces, 3D printed and fully functional Mr Signal Robots, impressive !.  Funny detail is that I had some parts already lying around for years to make on for myself but never found the time to do so.  Now, I have never seen an original Mr Signal in real life and I believe only 2 or 3 are known to exist and that make the original mr signals the most valuable and most scarce and rare robots on this planet, along with Electroman and Diamond Planet Robot :).
Back to Mr Signal Now. The robot is 3D printed and fully functional as, i guess, the original robot with mystery bump and go action, spinning gears and a green light when the robot is in action, than a bell rings ( very cool ! ) and the red light powers up and the robot stops. After that the light turns green again and the robot moves along again with swinging arms and legs. absolute stunning to see this one in action. The body is plastic 3D printed with hand painted details. The robot runs on 2 AA batteries.
This is a strictly limited edition of only 12 pieces !  I have bought 2 of them, number 5 and number 6. One went straight into my personal collection and this one, number 7 is for sale.
Comes with custom made box, a copy of the original box.
CFP:  Contact me For Price   at  boogo.nl@gmail.com