Project omschrijving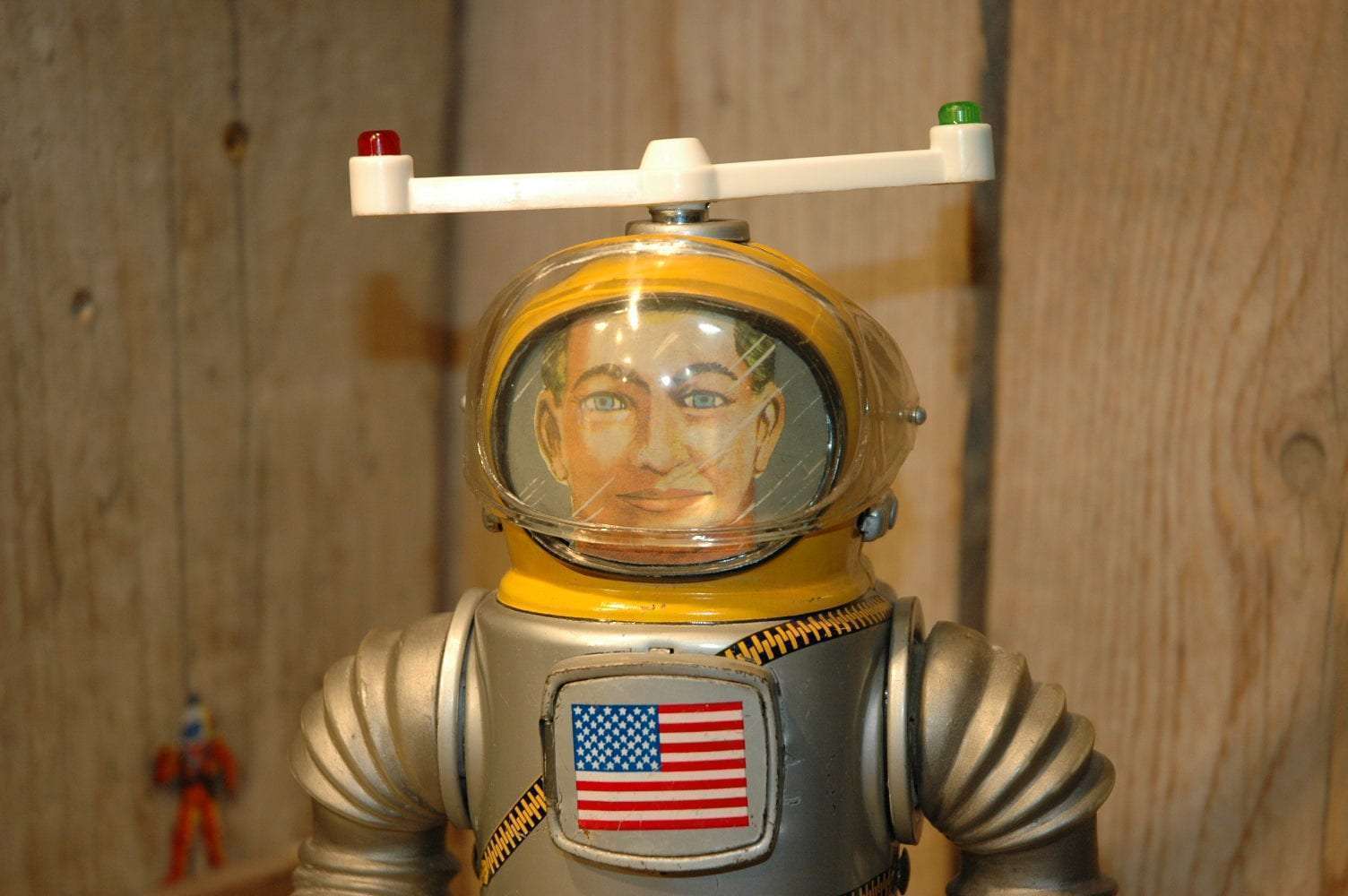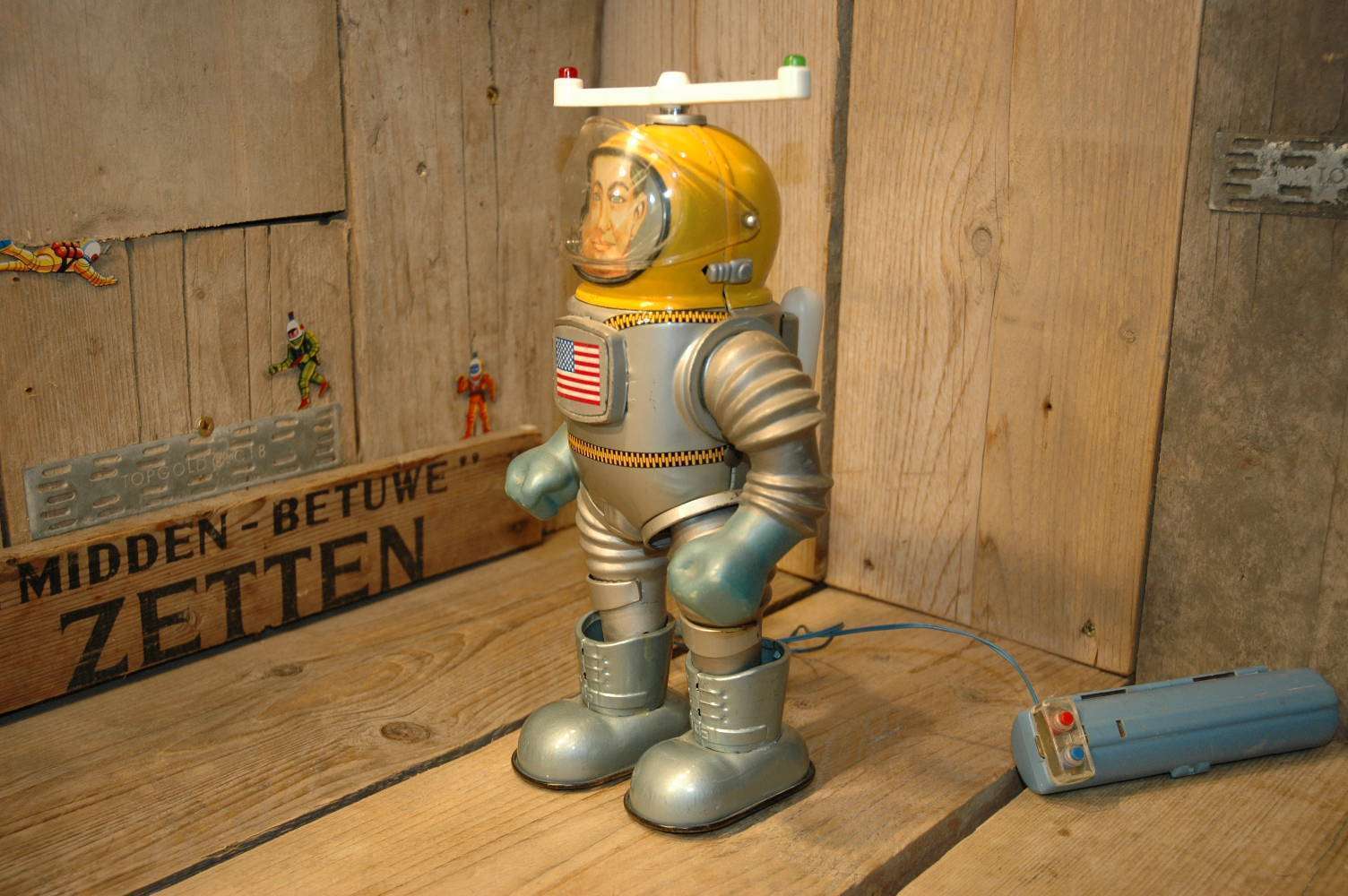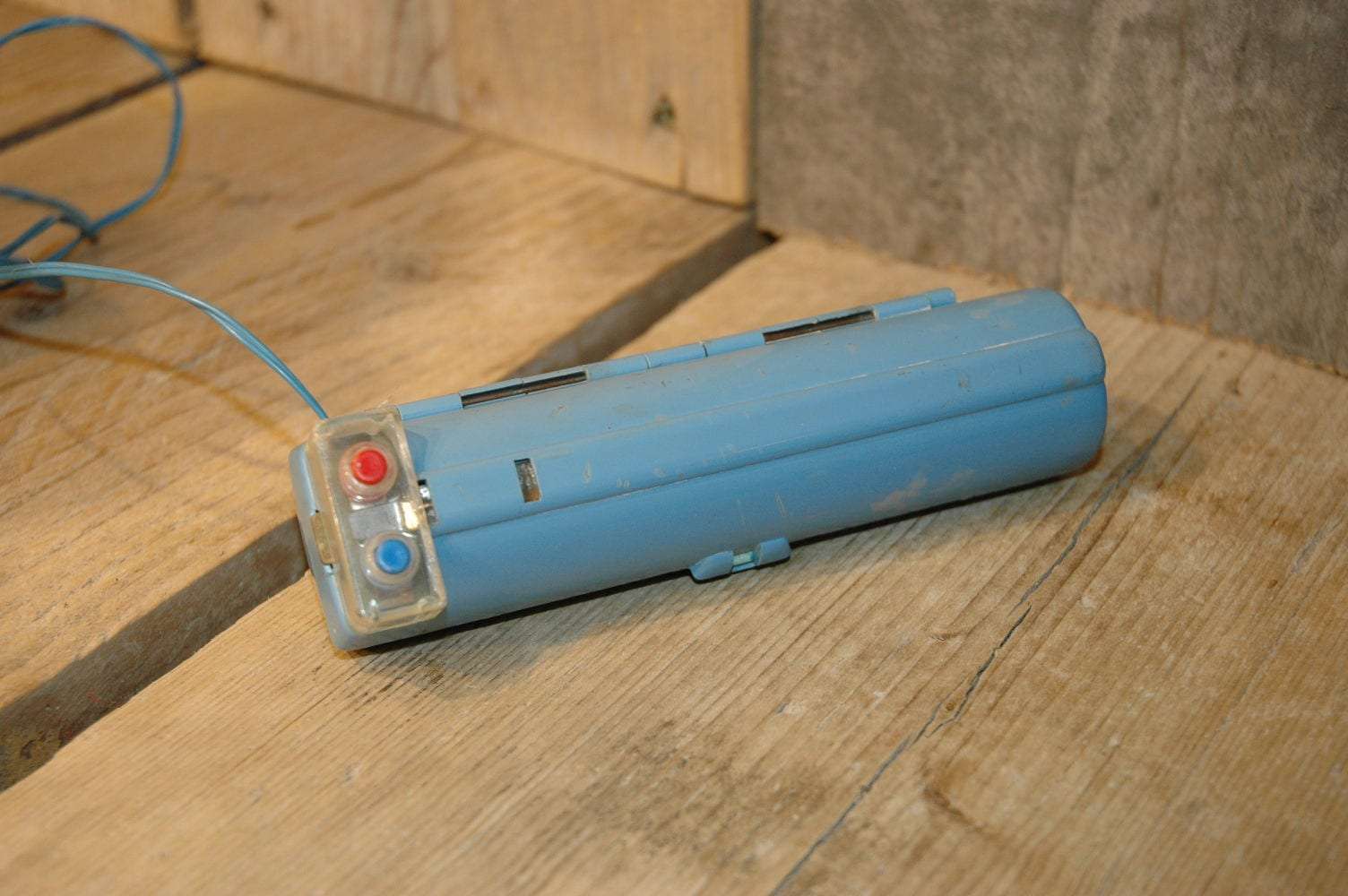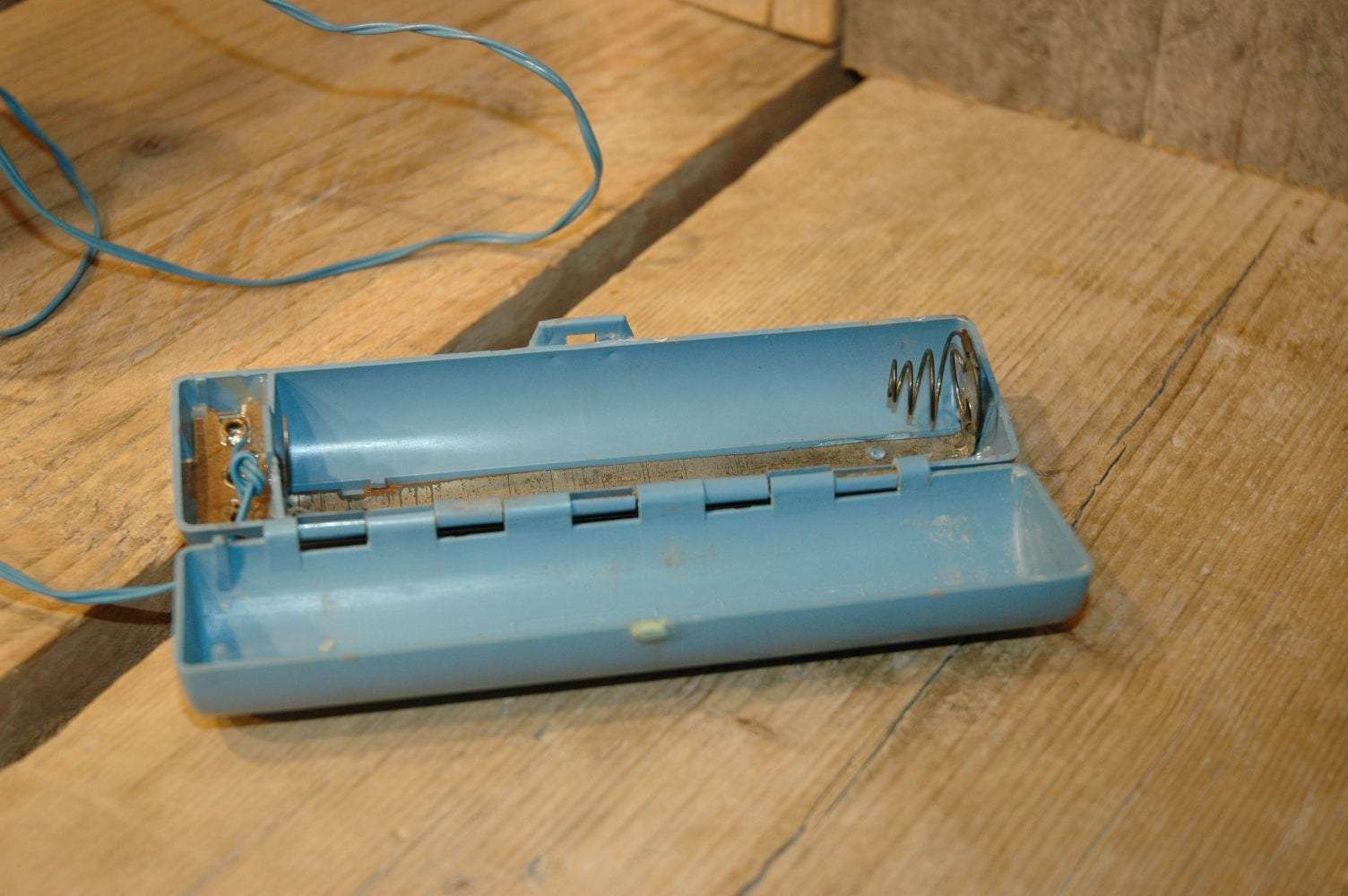 Marx – High Bouncer Moon Scout
A robot / Astronaut that shoots real balls out of a hidden hatch in his chest must have been great to play with for sure. Add a spinning antenna with real lights and a very nice package overall and you have High Bouncer Moon Scout. Build in Japan by Linemar for Marx.
I found the robot in Italy where it was part of a large collection.
This astronaut is build out of tin and plastic and has a "brother" called Colonel Hap Hazerd ( the white astronaut that is more common )
Both robots are build by Linemar ( Japan ) for Marx USA ( distributor ) In action the robot walks with a rotating antenna ( that can be manually removed and is therefore often missing ) and is able to shoot little balls from a hidden section in his chest. The robot is battery operated with a remote control to let him walk or to let him shoot balls. The balls can be loaded into the robot at the back of his head.
While Colonel Hap Hazard is showing up in most collections, This High Bouncer Moon Scout is not. he is much more scarce then the Colonel and is hard to find these days
The condition of this Scout is excellent. The robot is complete but missing the original balls. The antenna is a high-end and very professional made reproduction. Original remote and wire and the the robot has never been messed with before. It works fine and strong. the shooting ball mechanism works fine, the antenna spins and lights up with red and green light.
The robot shows normal playwear and you can see this robot has been played with normally. The grey plastic arms and legs show some paintloss which is pretty normal for these robots.
Overall this is a very scarce astronaut that not often shows up in the open market in this complete, original and working condition. Hard to find in ANY condition !
CFP: Contact me For Price at boogo.nl@gmail.com