Project omschrijving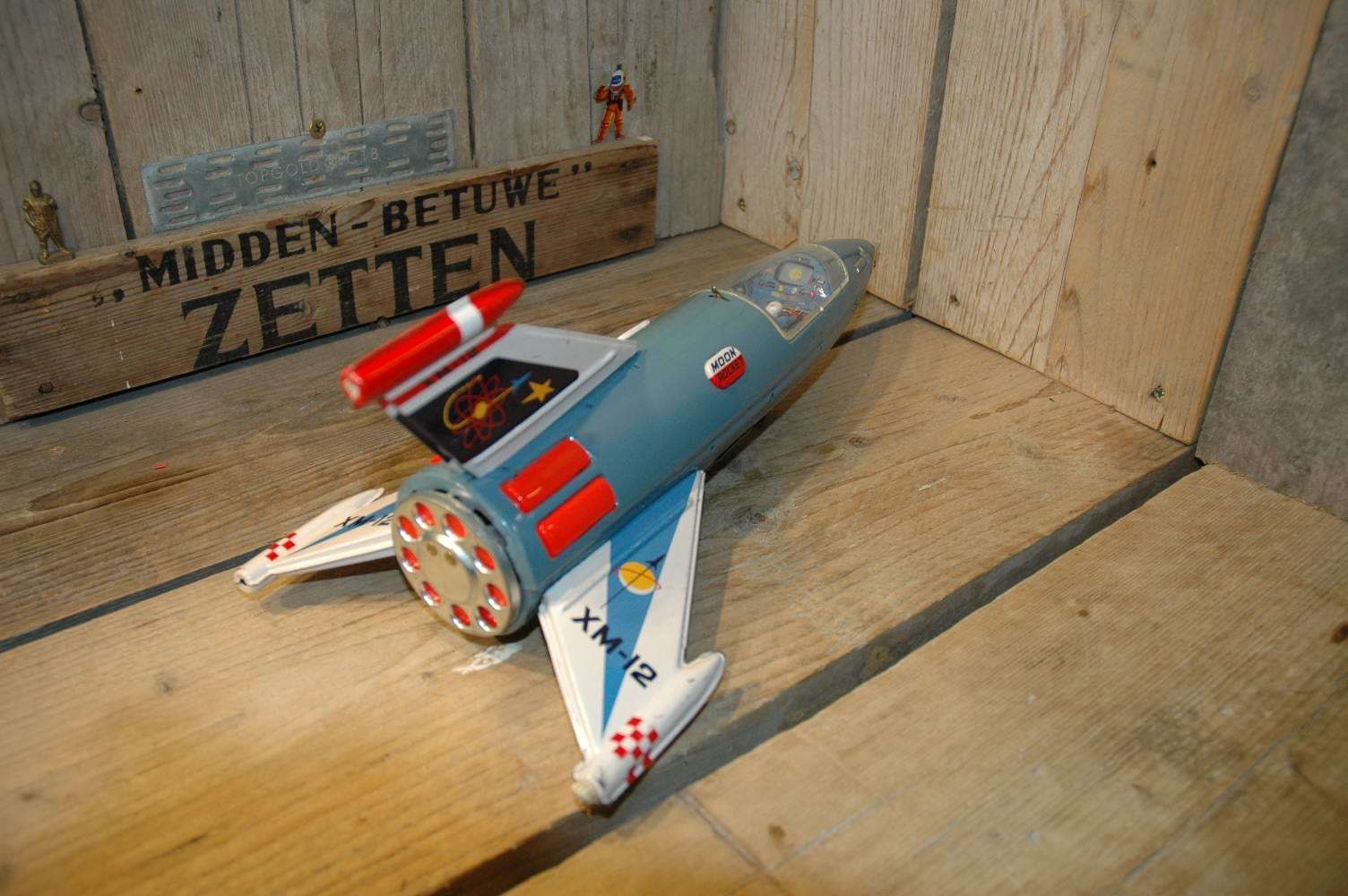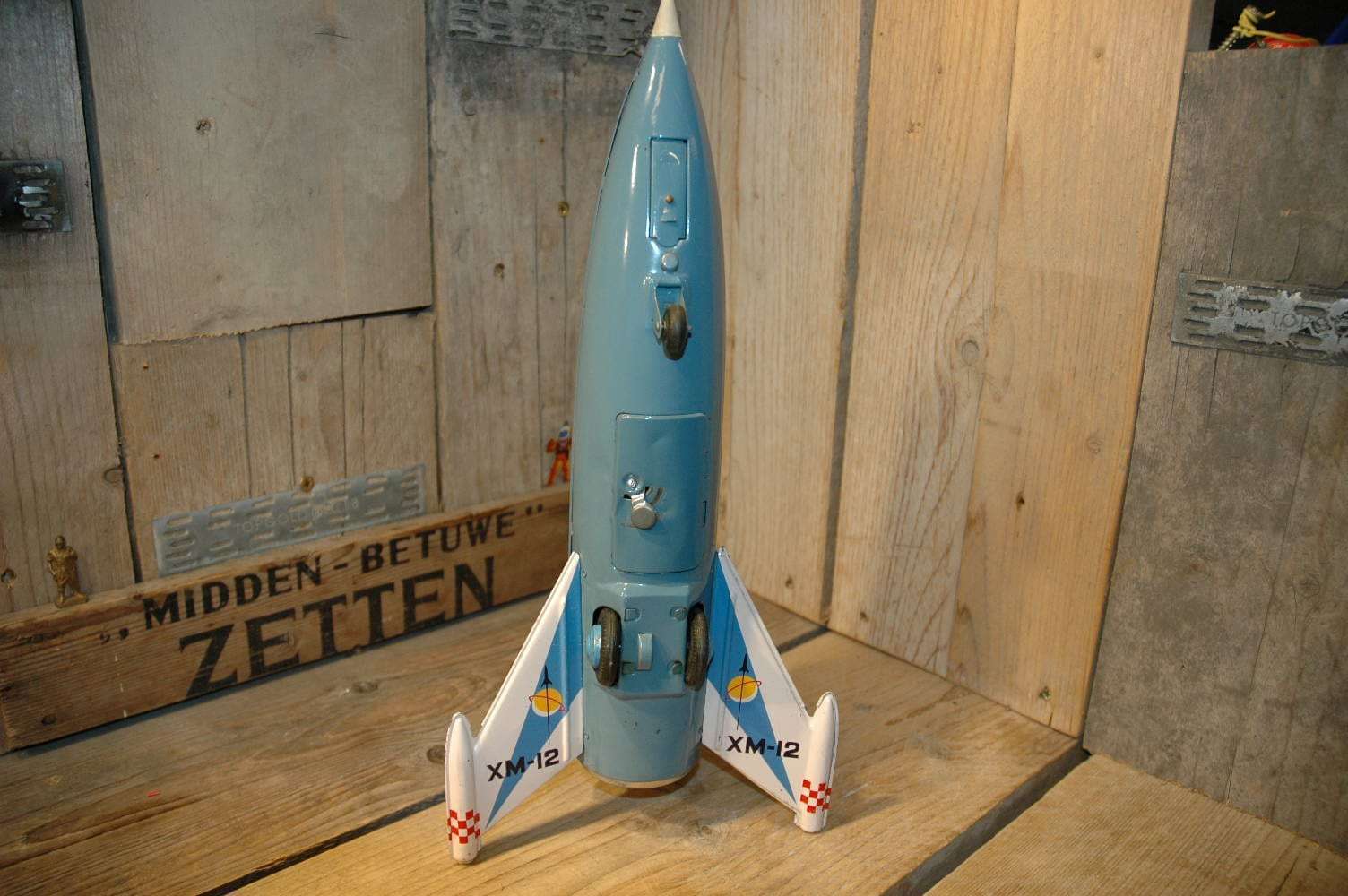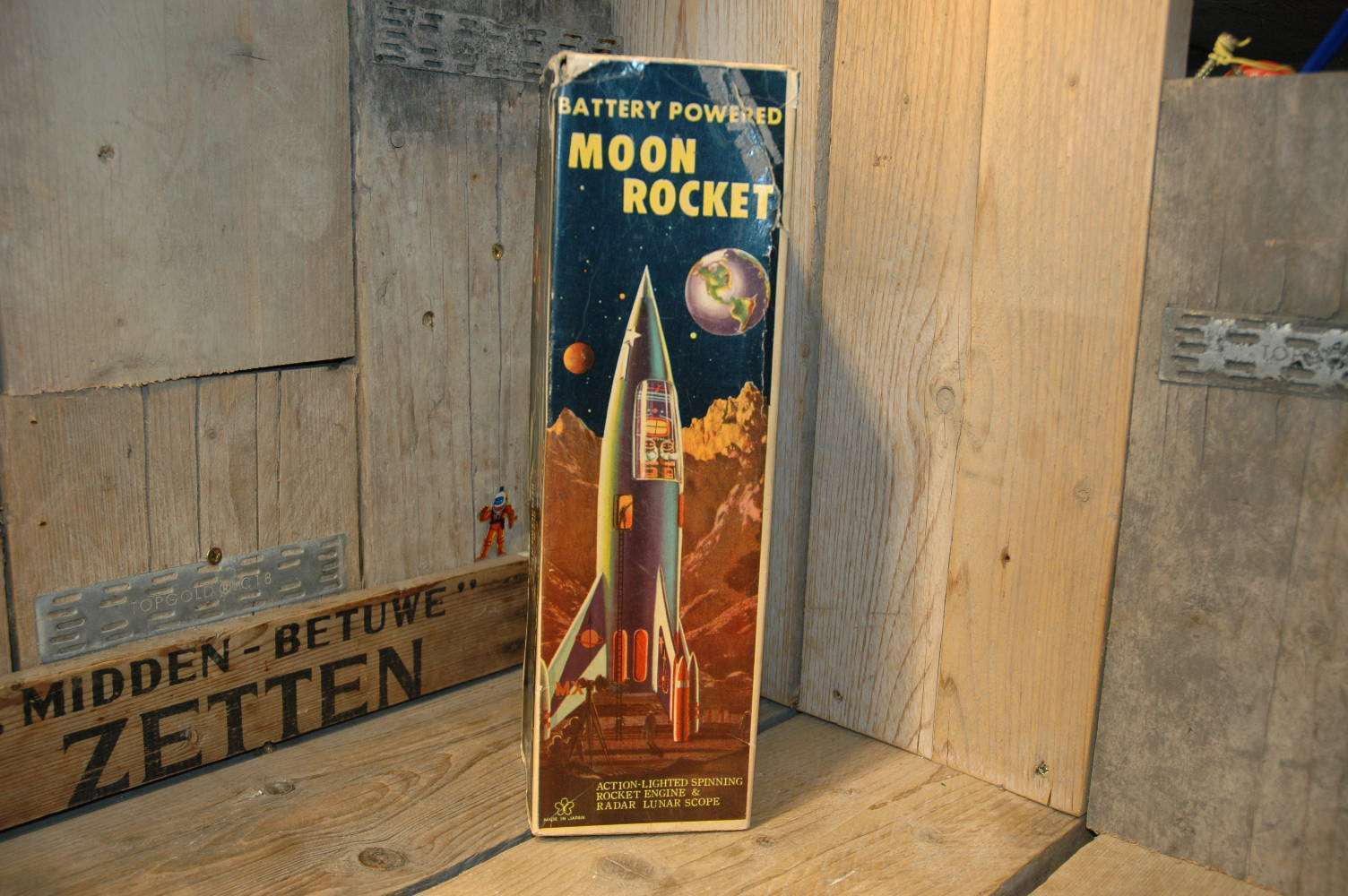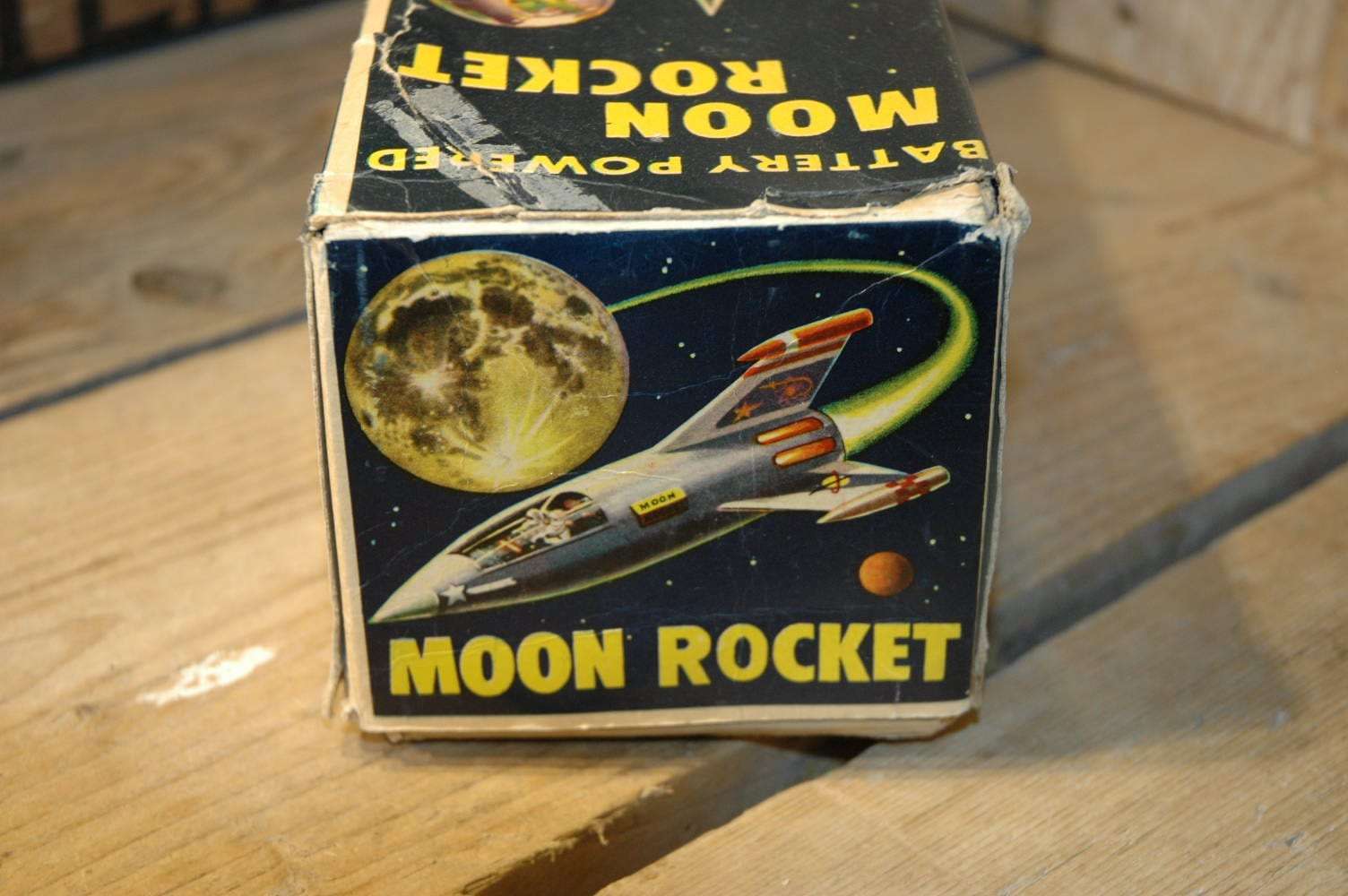 Yonezawa – XM-12 Moon Rocket
The most desirable battery operated rocket was build in the year 1956 by Yonezawa in japan and is called XM-12 Moon Rocket. this battery operated rocket just has it all and must have given the children in the fifties lots of playfun. Yonezawa`s Moon Rocket has a few uncommon features that you never see with any other spacetoy… A special hatch in the nose section of the rocket that can be opened so that you can replace the bulb in the noses ection. at the rear, where the engine is located, there is also a hatch that can be opened to replace the engine lights. There are 2 astronauts hidden under a clear canopy that are behind a beautiful lit dashboard.
Further the rocket has a GO and GO function and can be steered by the nosewheel. you switch it on and it starts to ride in the desired direction.
The engine is beautiful lit with a sort of rotating drum at the inside that lights the gels between the removable fins…. as you can see, there is enough to explore with, around and about the XM-12
The condition of the rocket is near mint. some scratches on the outside of the battery door are keeping this rocket from higher grading. This rocket is really in absolute stunning condition. works fine and strong with all the actions !
Accompanied by its original box in excellent condition with some wear at the corners and some tears as shown in the pictures. Overall a more than above standard box for this toy.
Hard to find a boxed example in full working condition !
CFP:  Contact me For Price    at    boogo.nl@gmail.com