Project omschrijving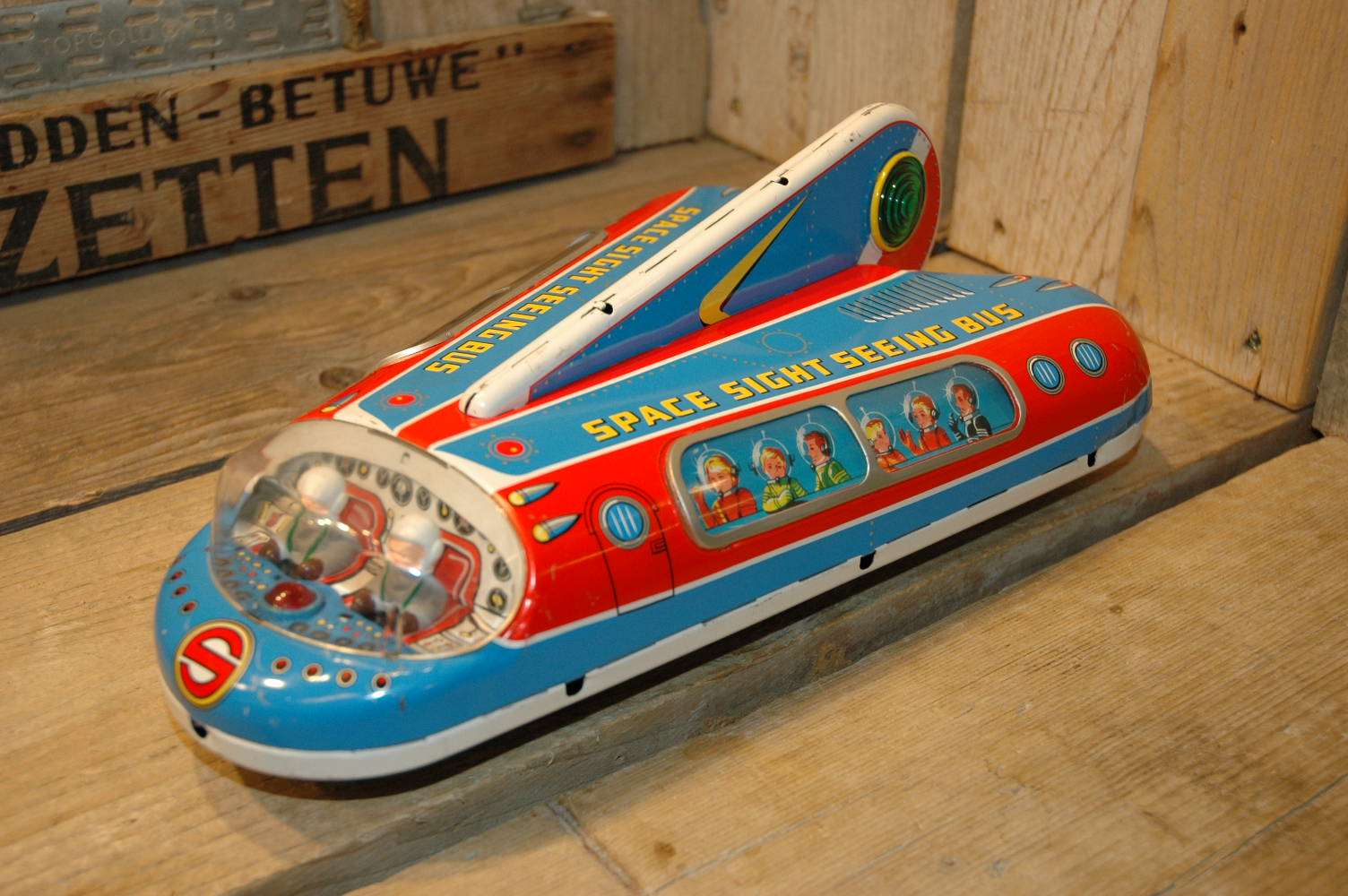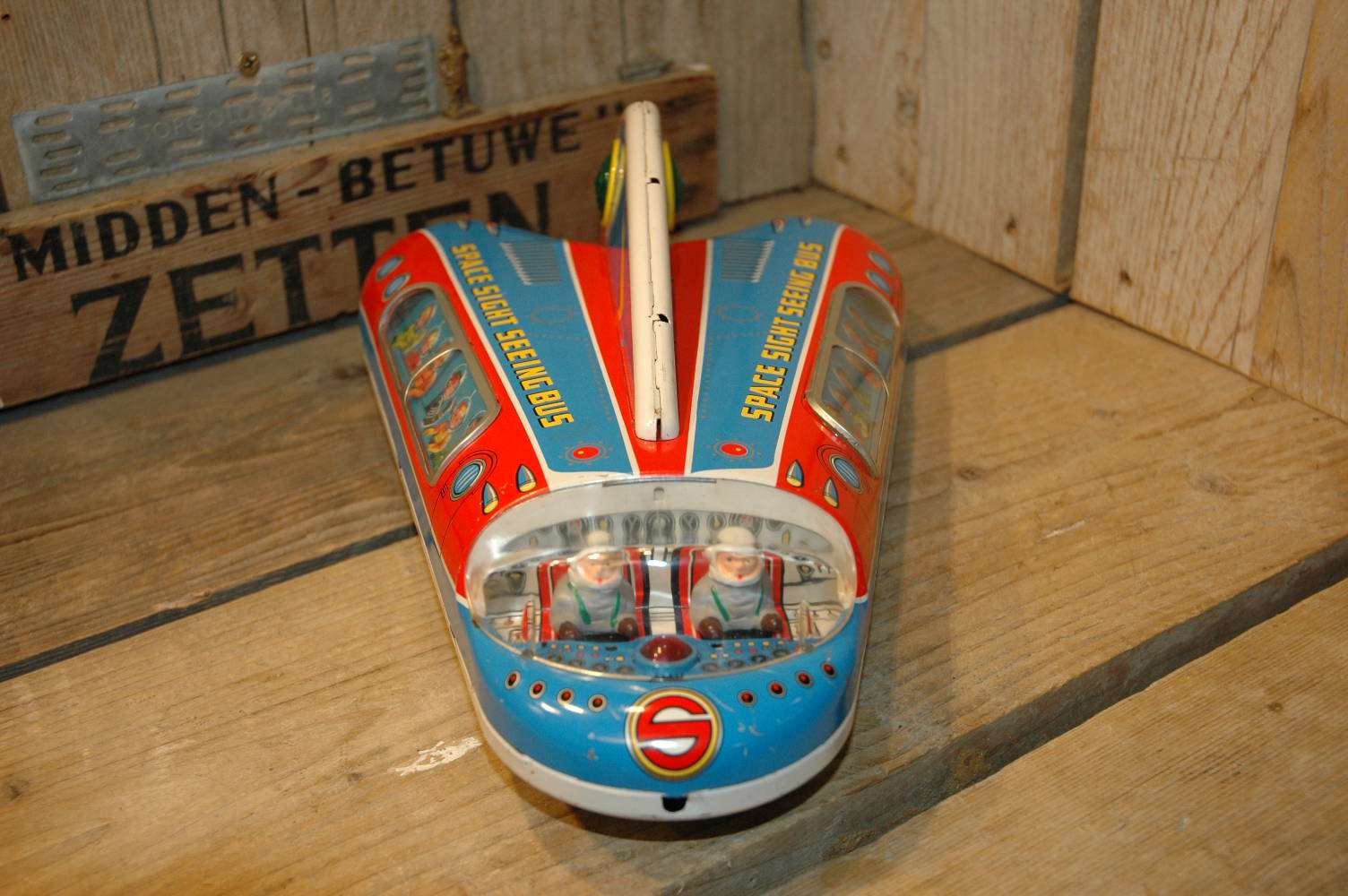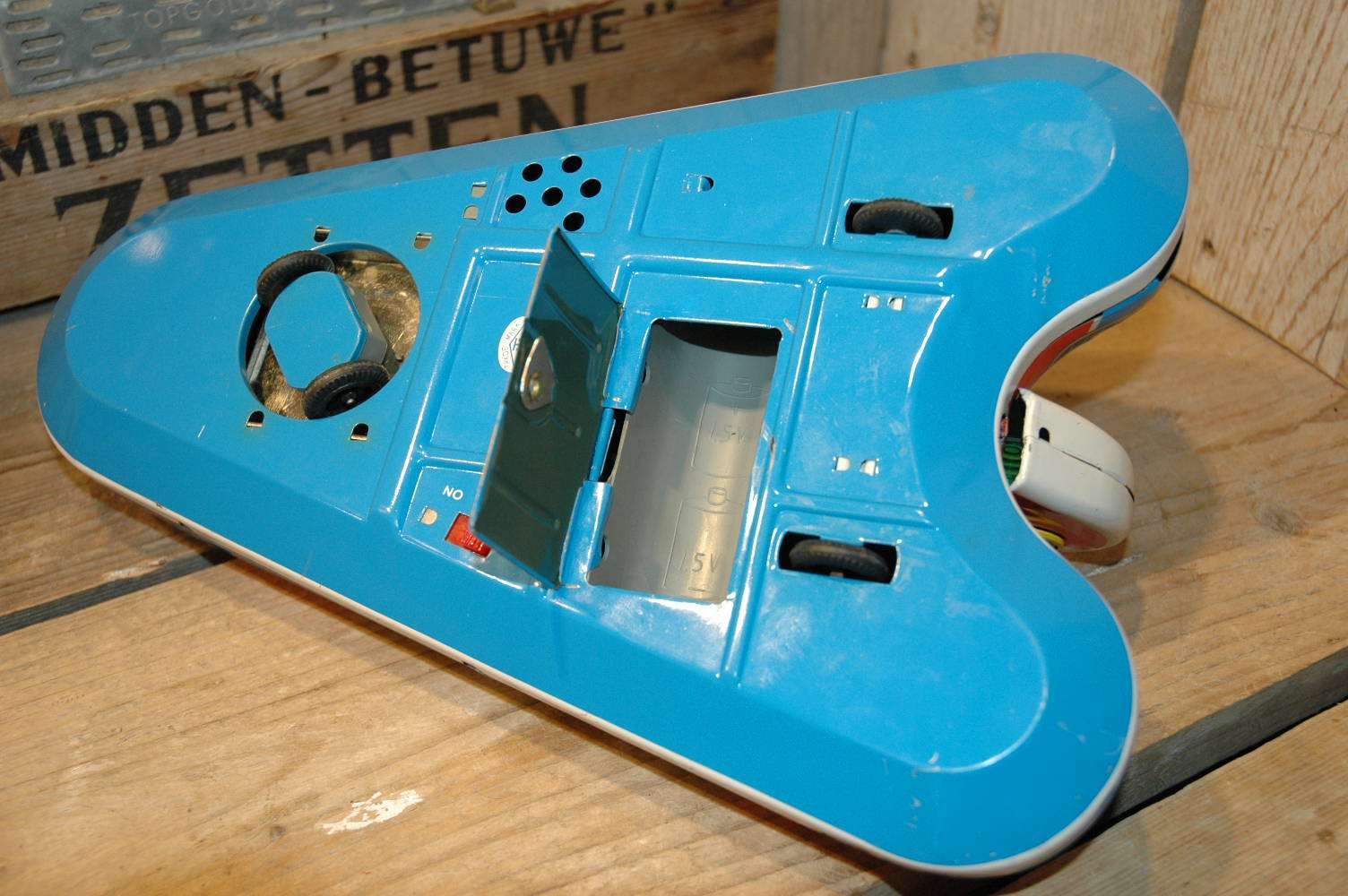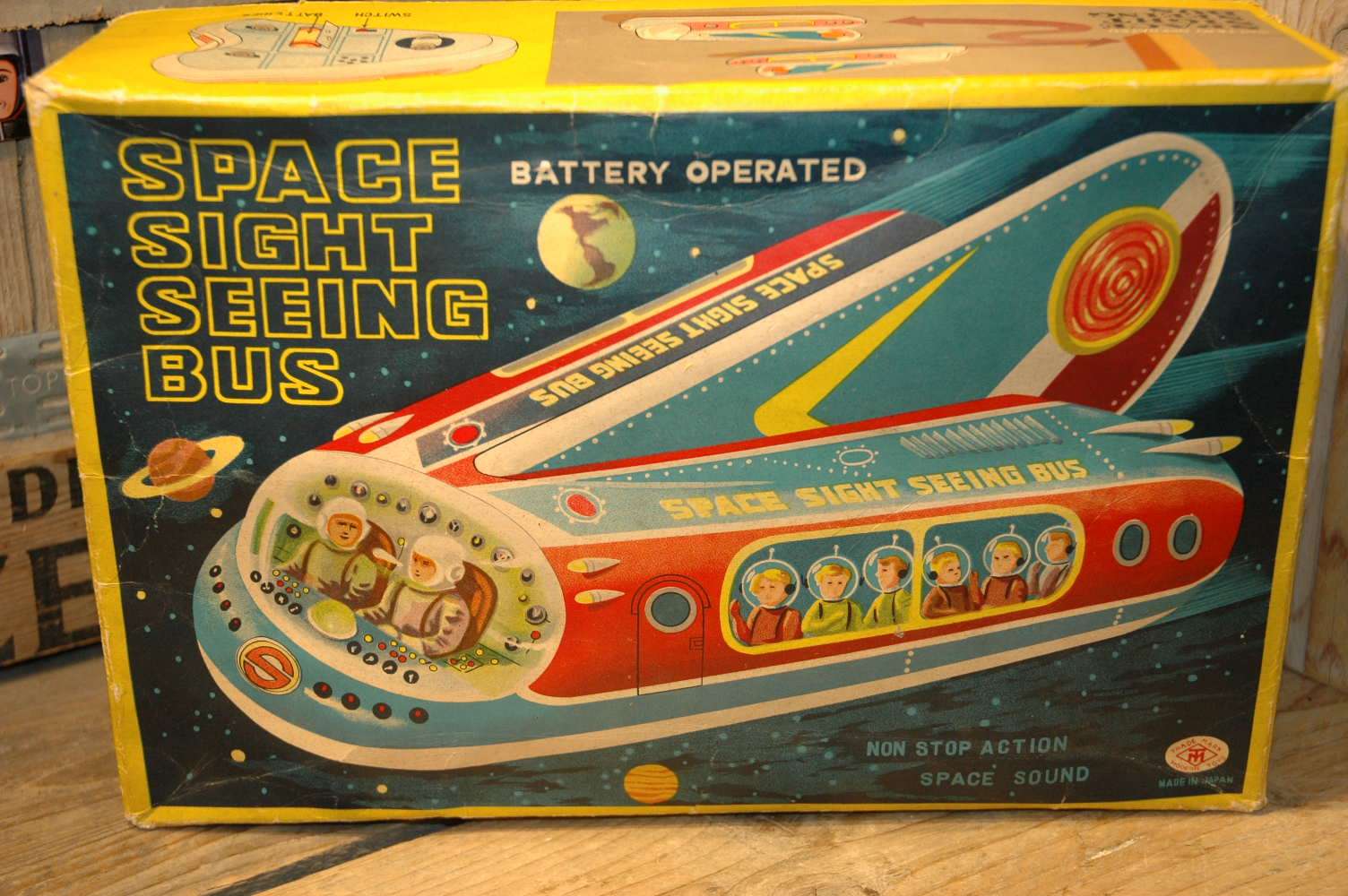 Modern Toys – Space Sight Seeing Bus.
A good friend of mine in Italy showed me some pics and had immediately my attention. THAT was a toy i had to seen in years anymore… and.. with the original box.. a must have for sure !.
No idea where he found it but.. who cares ! 🙂 it arrived in the Dutch Caves last week.  there was a small problem though.. the batteries were left inside and the weight shook out the battery box out of its tabs so.. i had to open the toy up to fix it and to remove the batteries that were stuck inside the toy.
Now the toy was working when i bought it and opening up this one is not that hard for a robot doctor / expert ! 🙂 so i also could re solder all the wires just to be sure the toy is ready for the next 50 years to come ! 😉
The condition is near mint and a very tiny ding in the back and some light play wear are keeping the toy from higher grading. ABSOLUTE one of the best sight seeing busses i have ever seen.. now.. I have not seen THAT much over the years but still… NO upgrade needed on this one… you will be more then happy with this example. works like new and.. comes with excellent original box..
Ultra rare and scarce space toy. complete with original box !.. you can not go wrong with this one !
CFP:  Contact me For Price      at         boogo.nl@gmail.com