Project omschrijving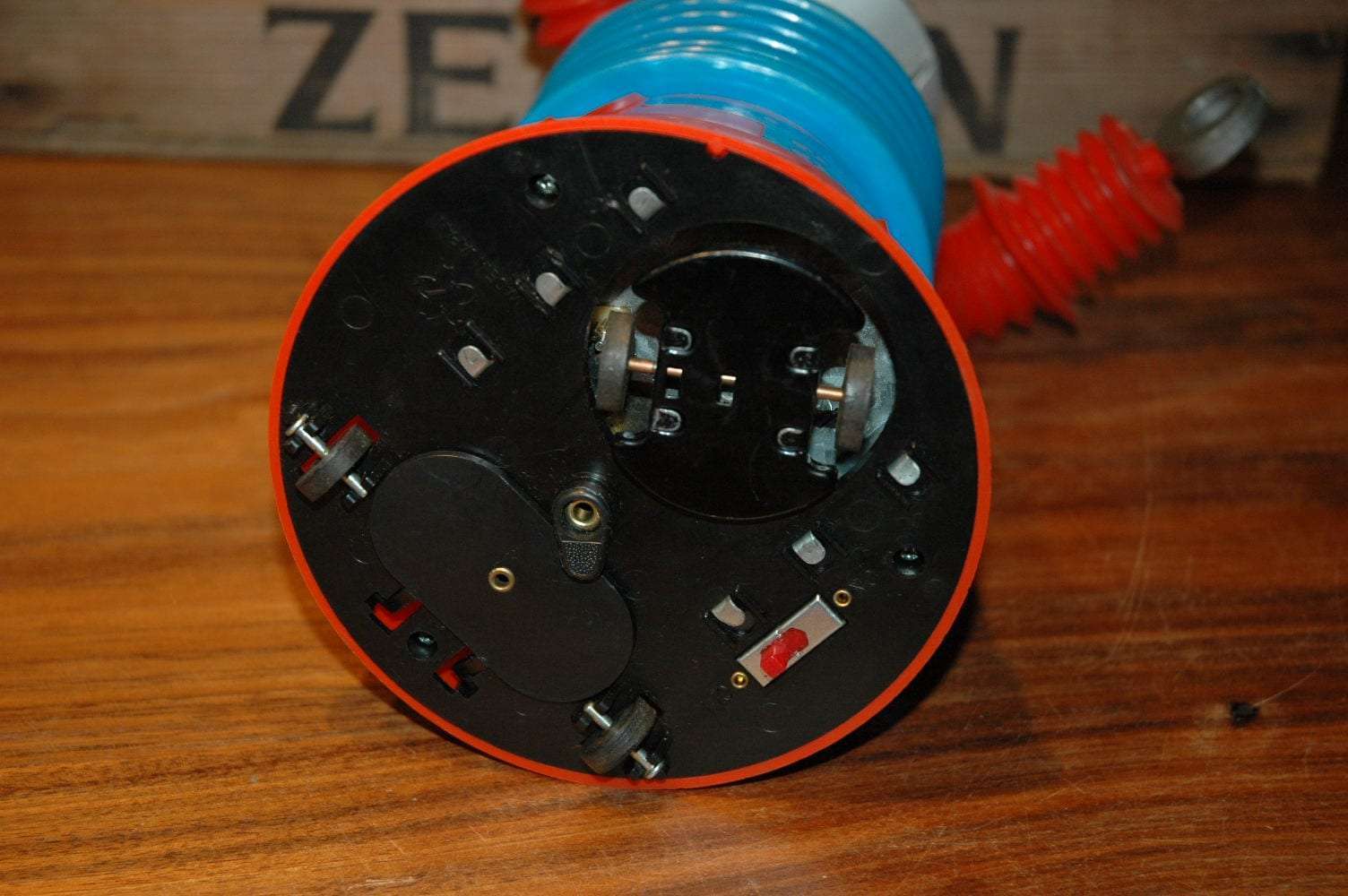 Yonezawa – Krome Dome
Krome Dome robot made by Yonezawa is for me the best plastic robot ever made. The robot is made in Japan by Yonezawa in the late 1960`s. When a very good friend of mine ( also a robot and space toy collector ) showed me this robot for the first time I fell "in love" with the design of this great robot that is build out of a combination of Tin and Plastic parts. Normally I focus only on Battery Operated TIN robots and Space toys but this robot design is just great and I am sure you will fall in love also with the design and actions.
The actions of this robot are great, when turned on the robot automaticly stops and starts to GROW, raises his arms and opens his mouth, eyes flash and start to make a sort of screaming sound. Then it folds back together and moves around again with mystery bump and go action.
The condition of this all original Krome Dome is near mint, Its the best example I have ever seen in years. It looks like this robot has been played with VERY gently. The robot is all original and complete and there are NO cracks in the plastic parts anywhere. His " KROME"  head which makes this robot so famous is spotless The robot works perfectly and strong with all the actions.  The box is original and complete. Behind the top lid is a clear window. The piece that covers the window was always removed in the shop but not on this example. Whenever you see a box for this robot, it's always missing the cover but NOT this box ! The box is all original and Complete !! WOW Awesome artwork on the side panels… Krome Dome.. My favorite !
Yonezawa`s Krome Dome Robot is a pretty fragile and complex robotconstruction. Not many survived undamaged the years. A very hard to find robot in this 100 % working conditon with original box Scarce !!
CFP: Contact me For Price at boogo.nl@gmail.com