Project omschrijving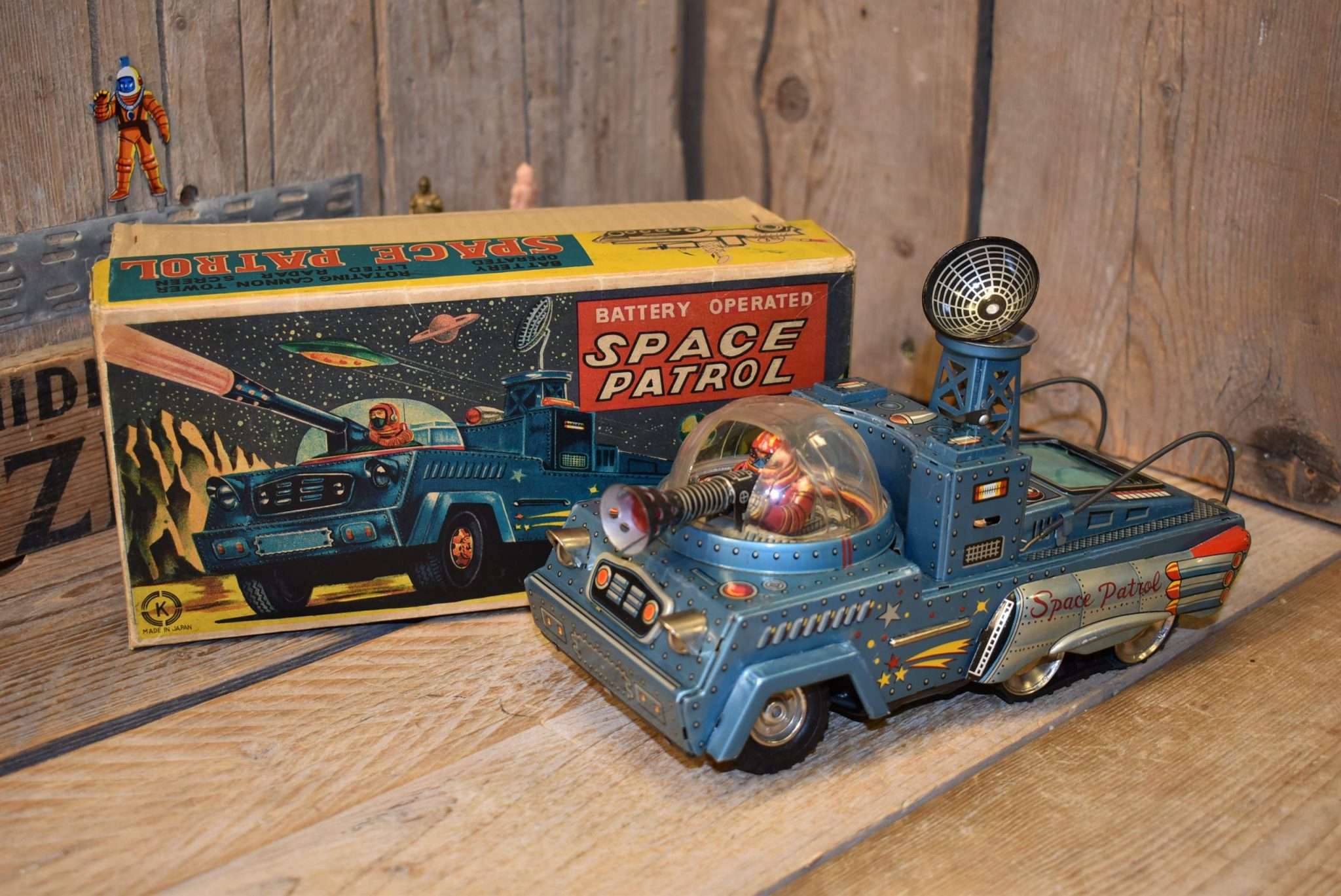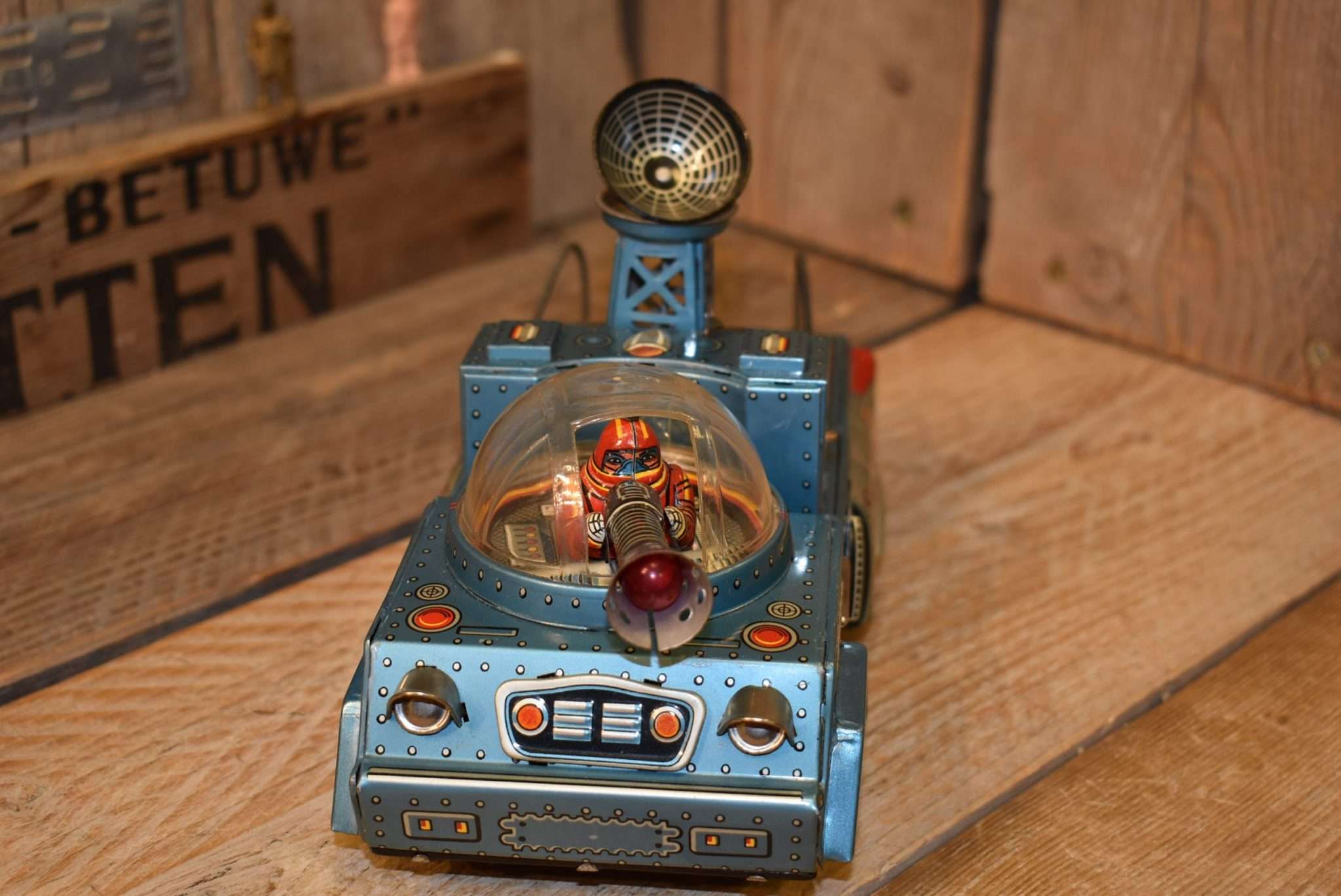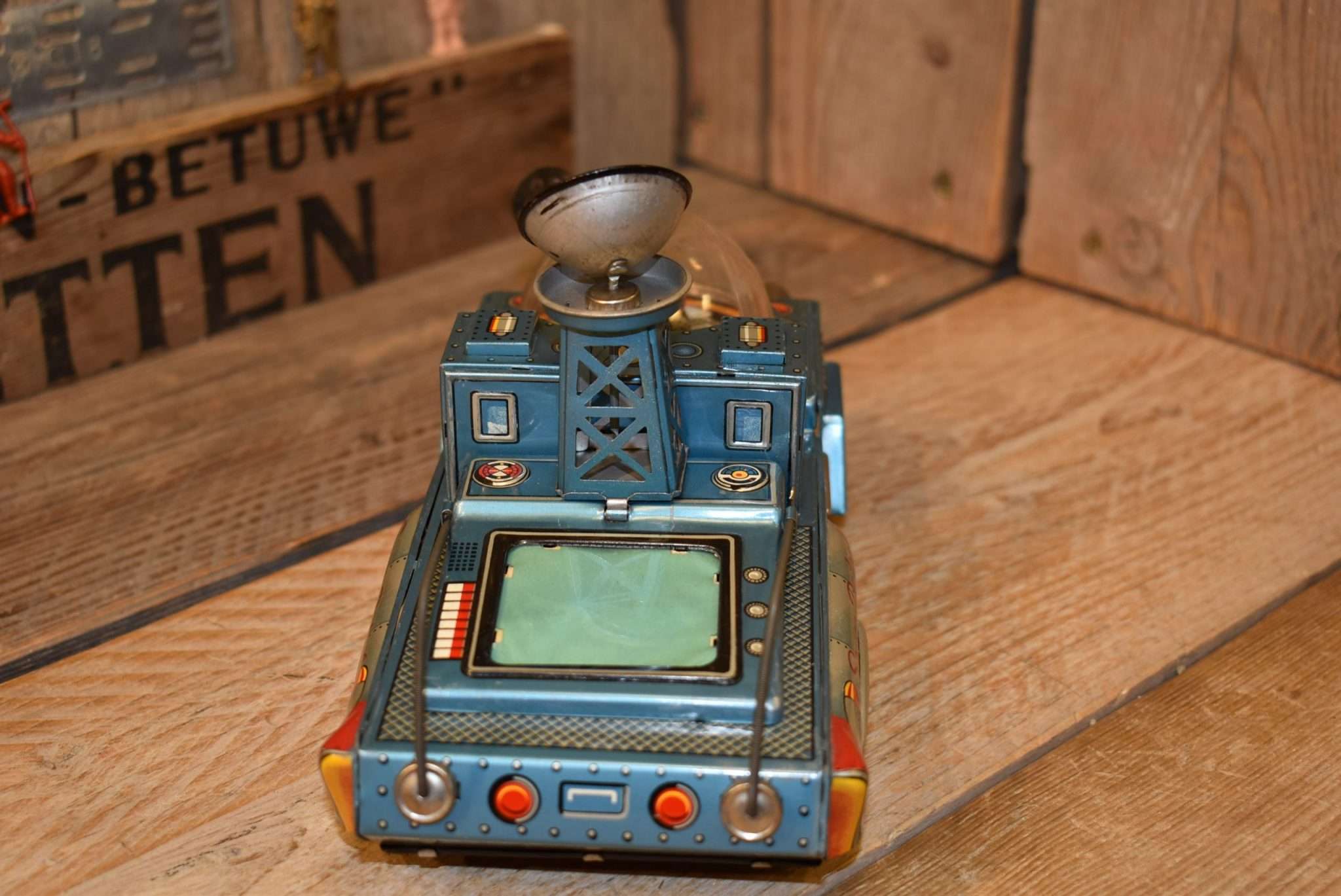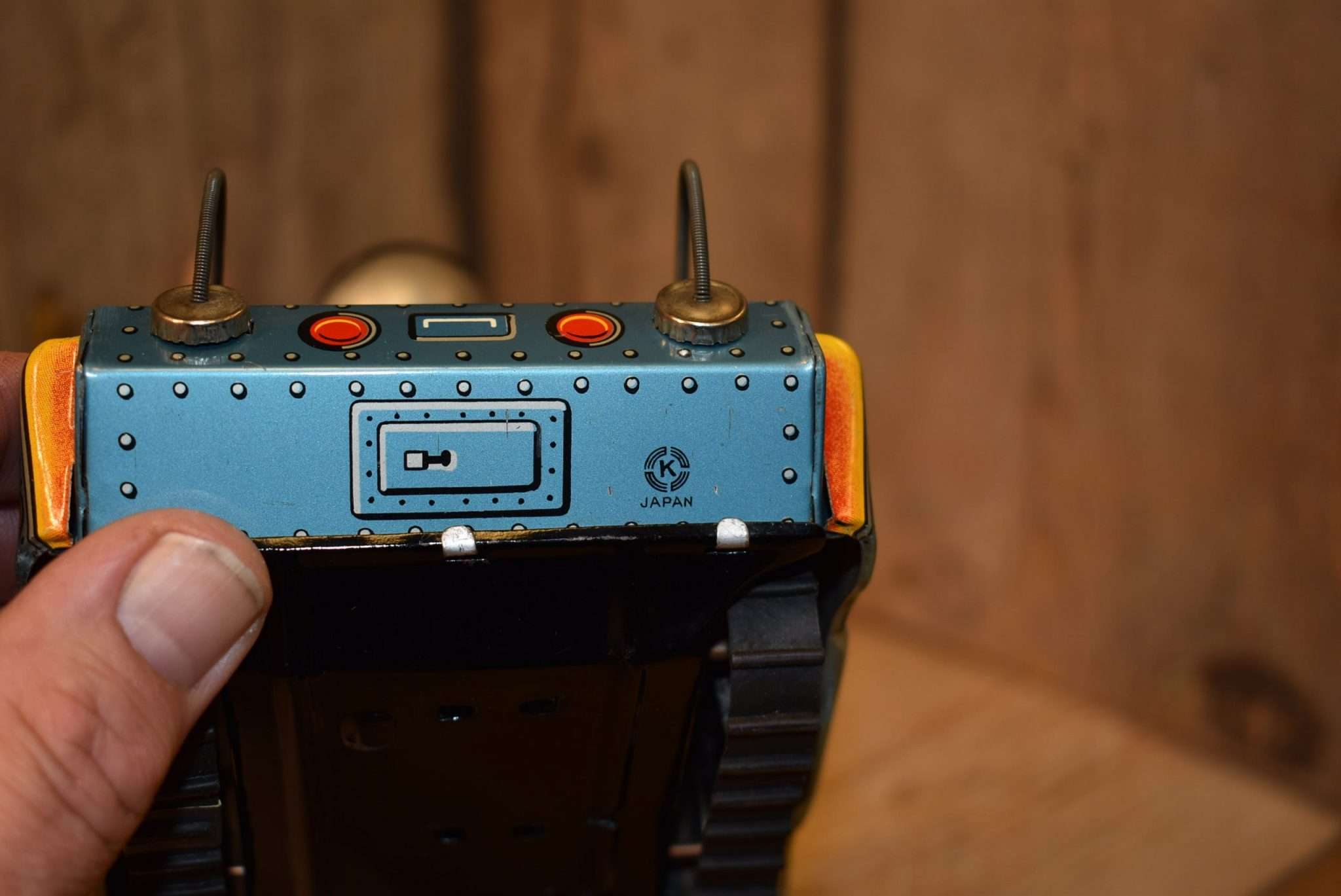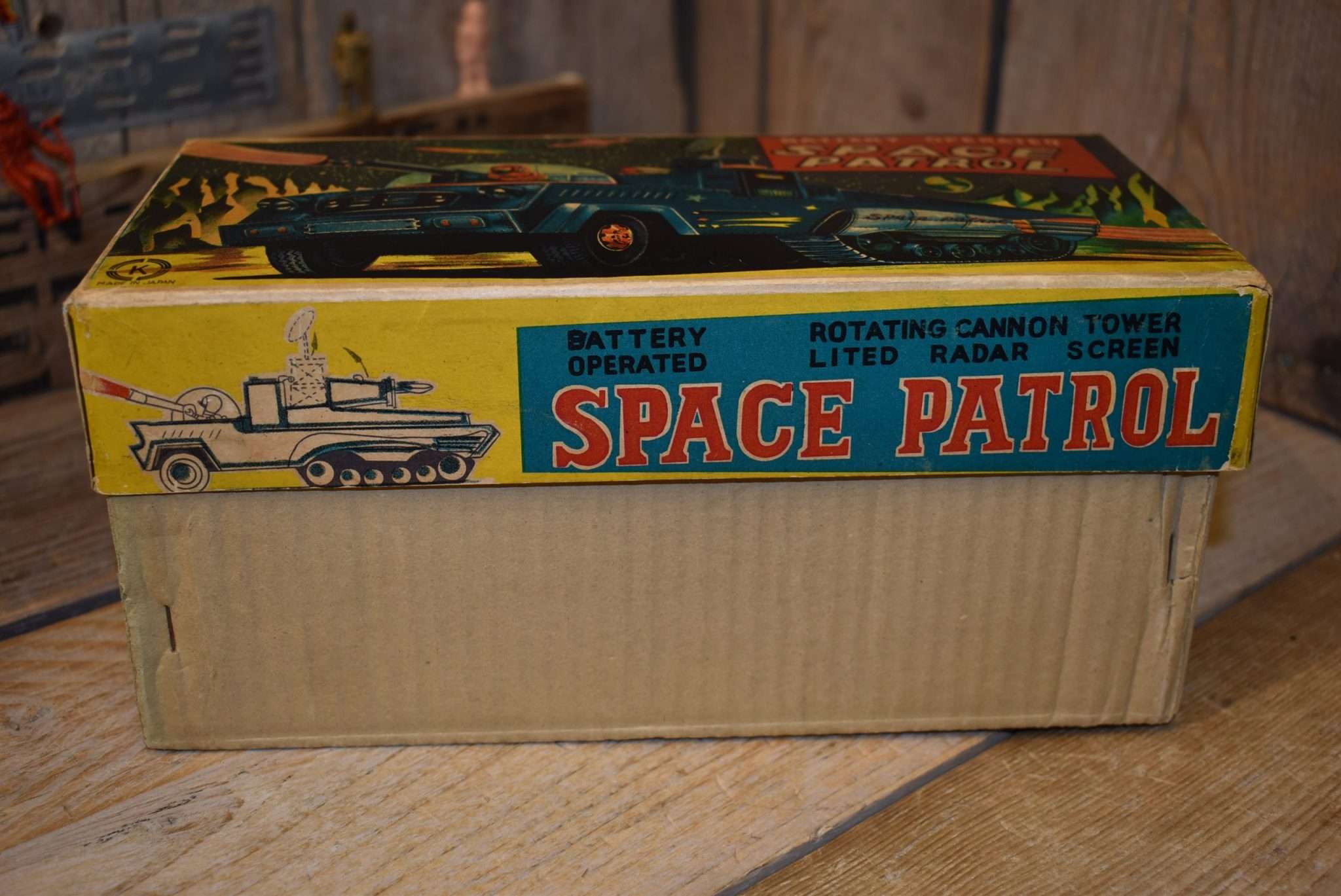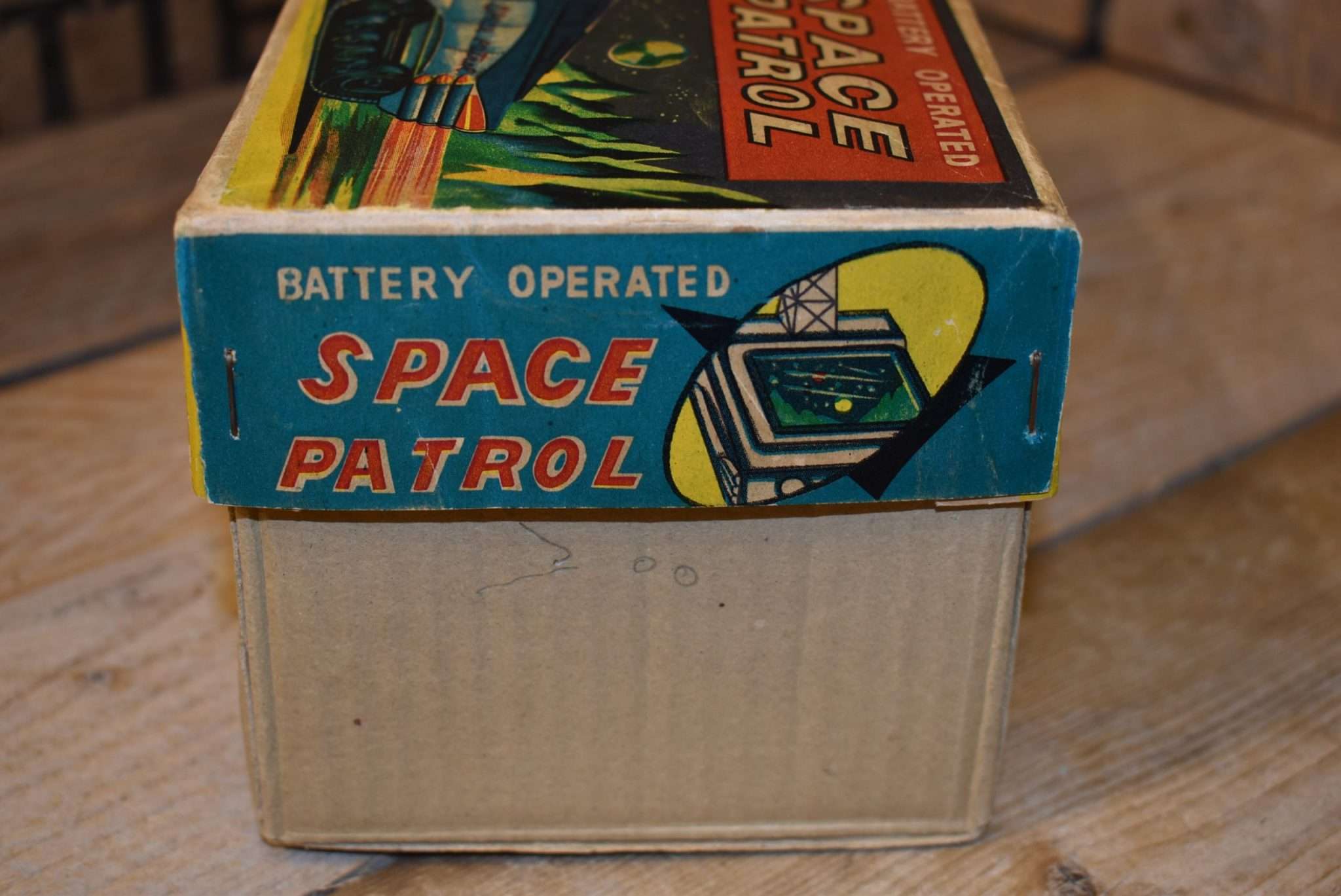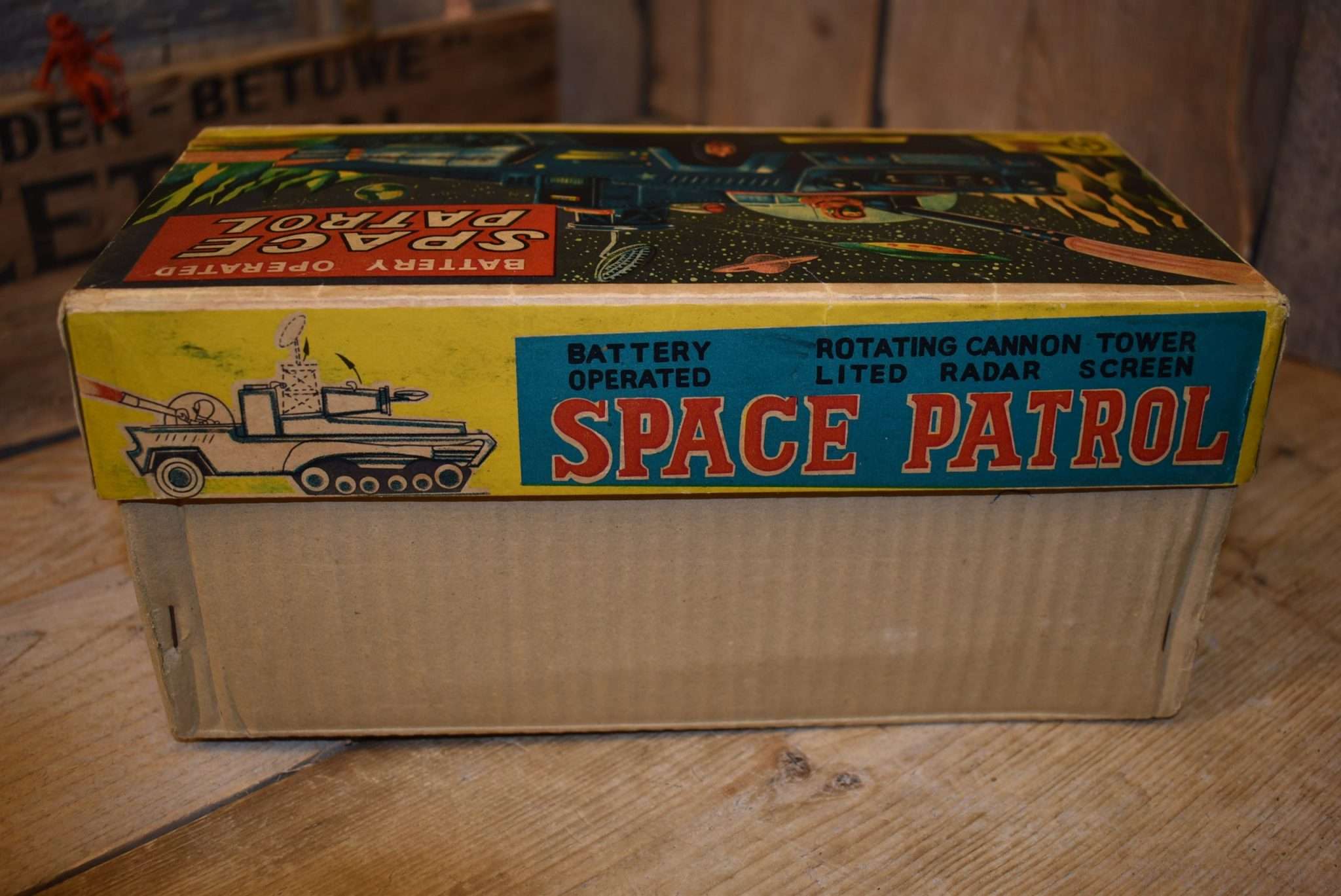 Kanto – Space Patrol
Space Patrol…. I think more than 50 toys from the fifties bear this name. The name may be common but the toy is not. Take a look, no take a seat and than take a look…. isnt this a beauty ! ? Keep in mind that this is a CHILDS toy and not a collectors item, although it was not in the fifties 😉
Made in Japan by Kanto, a name that does not show up too often in robot and space toy land. I even had to add the name Kanto today to my directory so its the first toy from this manufacturer that enters my website.
Kanto Space Patrol was made in the late fifties in Japan and is made out of tin, lithographed tin. There is a lot to see and discover…Light, guns, antenna`s, more antennas, tracks, bump&go, space sound, astronaut in control, radarscreen and more !!! One of the most attractive space toys I have ever seen in the scene ! 🙂
This one is special because it dates back to the griffith auction where it was sold. the tags are still present with this toy.
The condition is near mint to mint and all original, perfectly working, no rust and original tracks as well. Kanto Space Patrol is one of the hardest to find space toys from the fifties and is missing in most collections. The box is original as well and in near mint condition. absolute stunning toy that never needs any upgrade… ever !
high-end space toy !
Extremely hard to find space toy in any condition !
CFP:  Contact me For Price     at      boogo.nl@gmail.com