Project omschrijving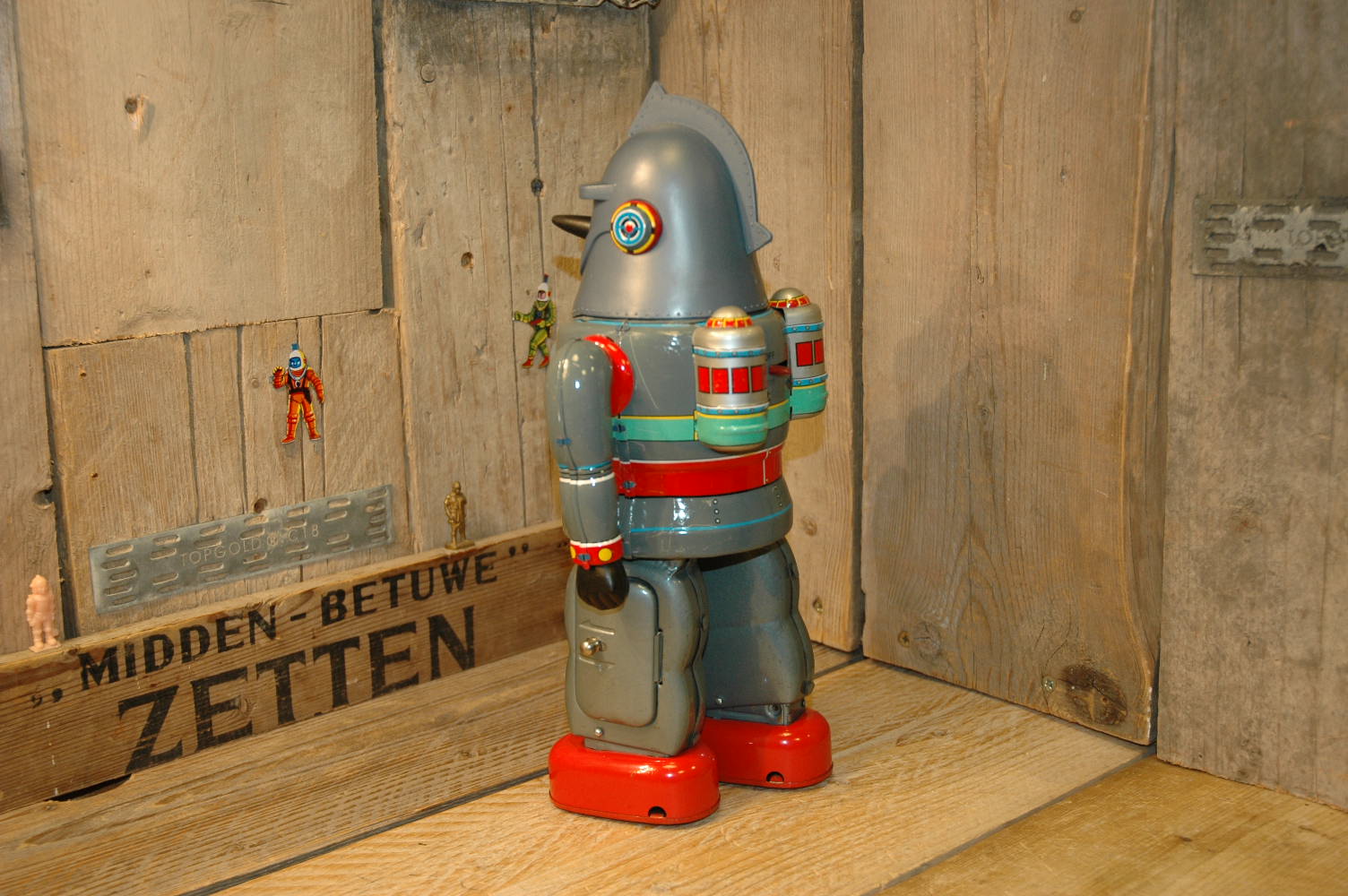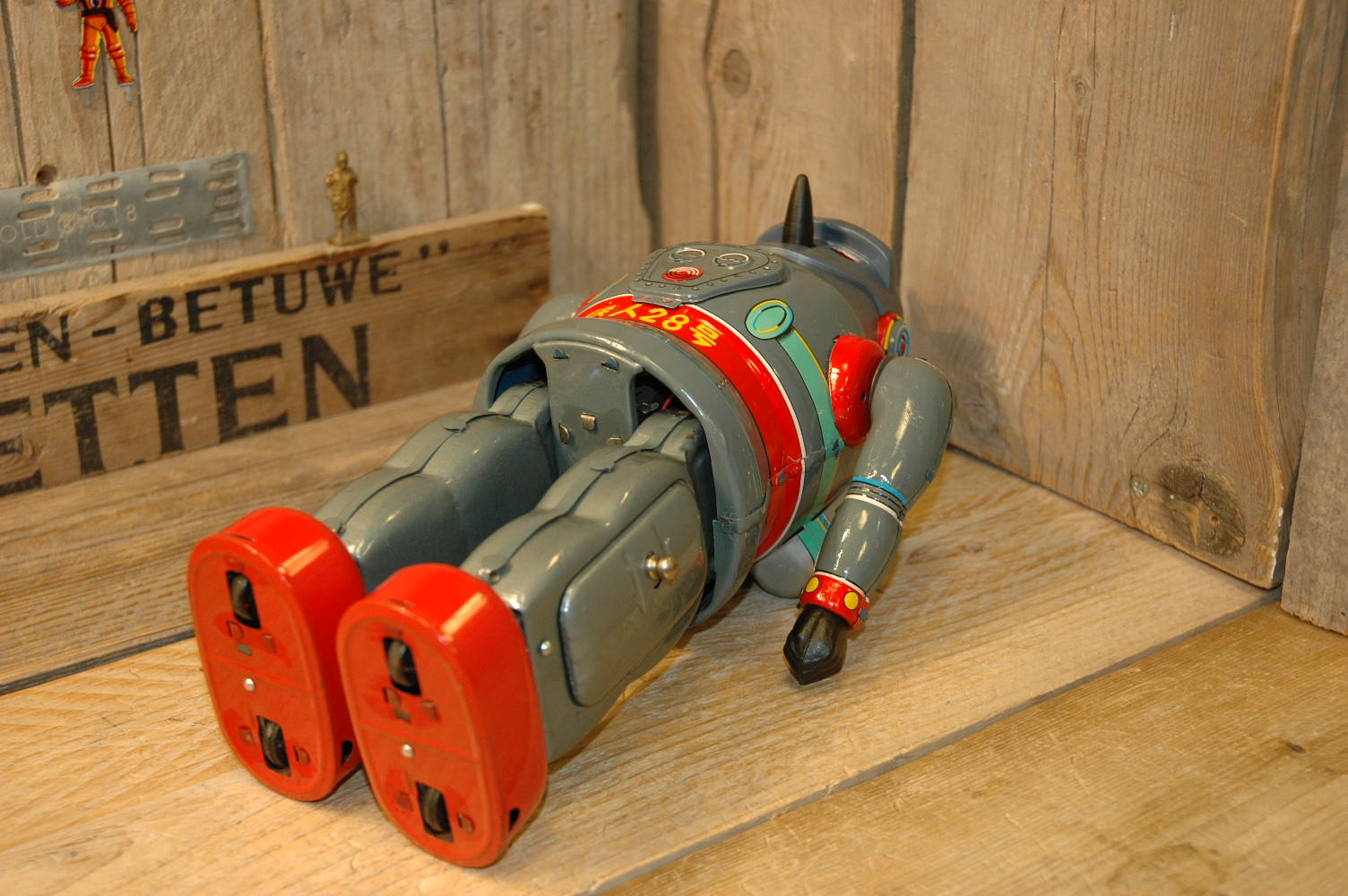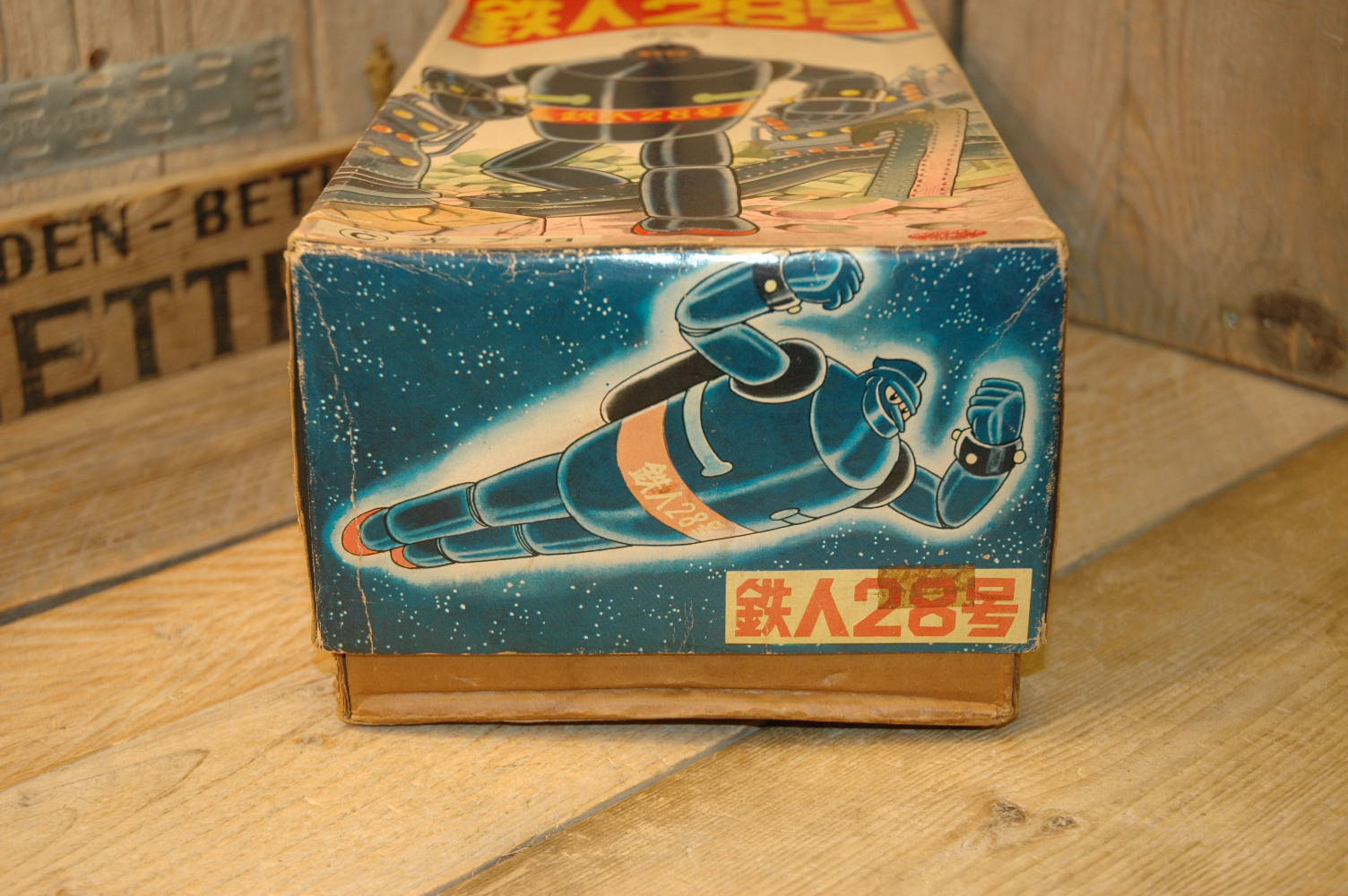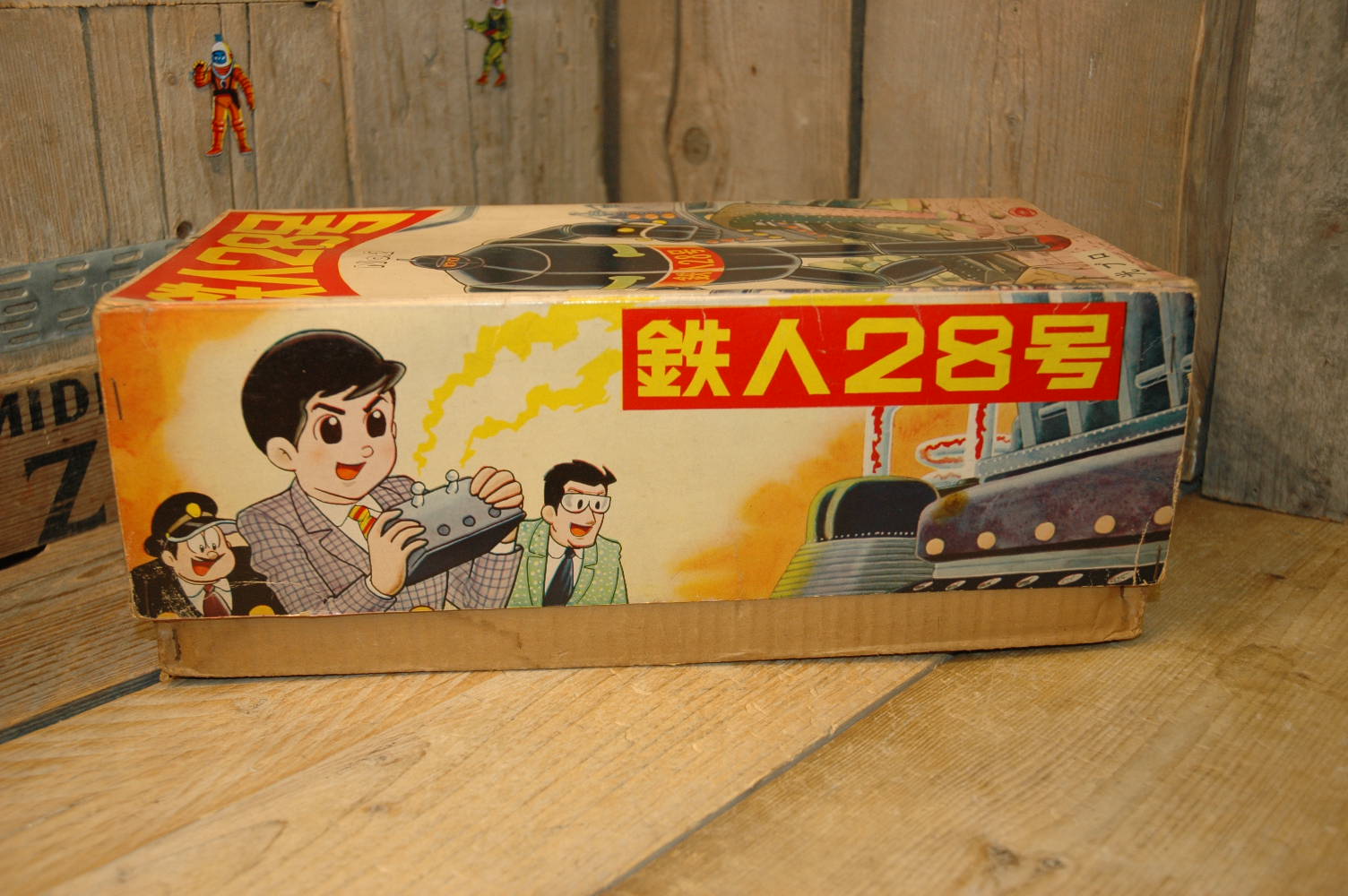 Nomura TN – Tetsujin 28 No.2
Clearly based on the Mechanized Robby Platform this rare and scarce Tetsujin is a seldom seen robot outside Japan.
I found the robot in Japan by a friend of mine there who traded the robot for me. when it arrived i was surprised because not only the robot showed up, but it also came with a box !! 🙂 wow !
Tetsujin NO.2 shares the body with Mechanized Robby and the Rosko Astronaut and only litho, mechanism, arms and head differ… Made out of lithographed tin with a plastic head. Runs on 2 D-Cell batteries that go in the legs, just as Robby And Rosko Astronaut.
Tetsujin was a Japanese Character toy, very popular in the sixties in Japan. Many Tetsujin Robot variations are known to exist but this battery operated Tetsujin No.2 is probably the most popular one.
Made in Japan by Nomura in the mid sixties. made out of tin with a plastic head. When switched on the robot walks forward with swinging arms and blinking eyes producing screaming sound from time to time.
The robots condition is excellent to near mint. The robot is complete, all original and has never been messed with before. works fine and strong and both battery compartments are clean. Hard to ever upgrade example !
Accompanied by its original box in excellent+  condition. Rare and scarce robot and box !
CFP:  Contact me For Price      at         boogo.nl@gmail.com