Project omschrijving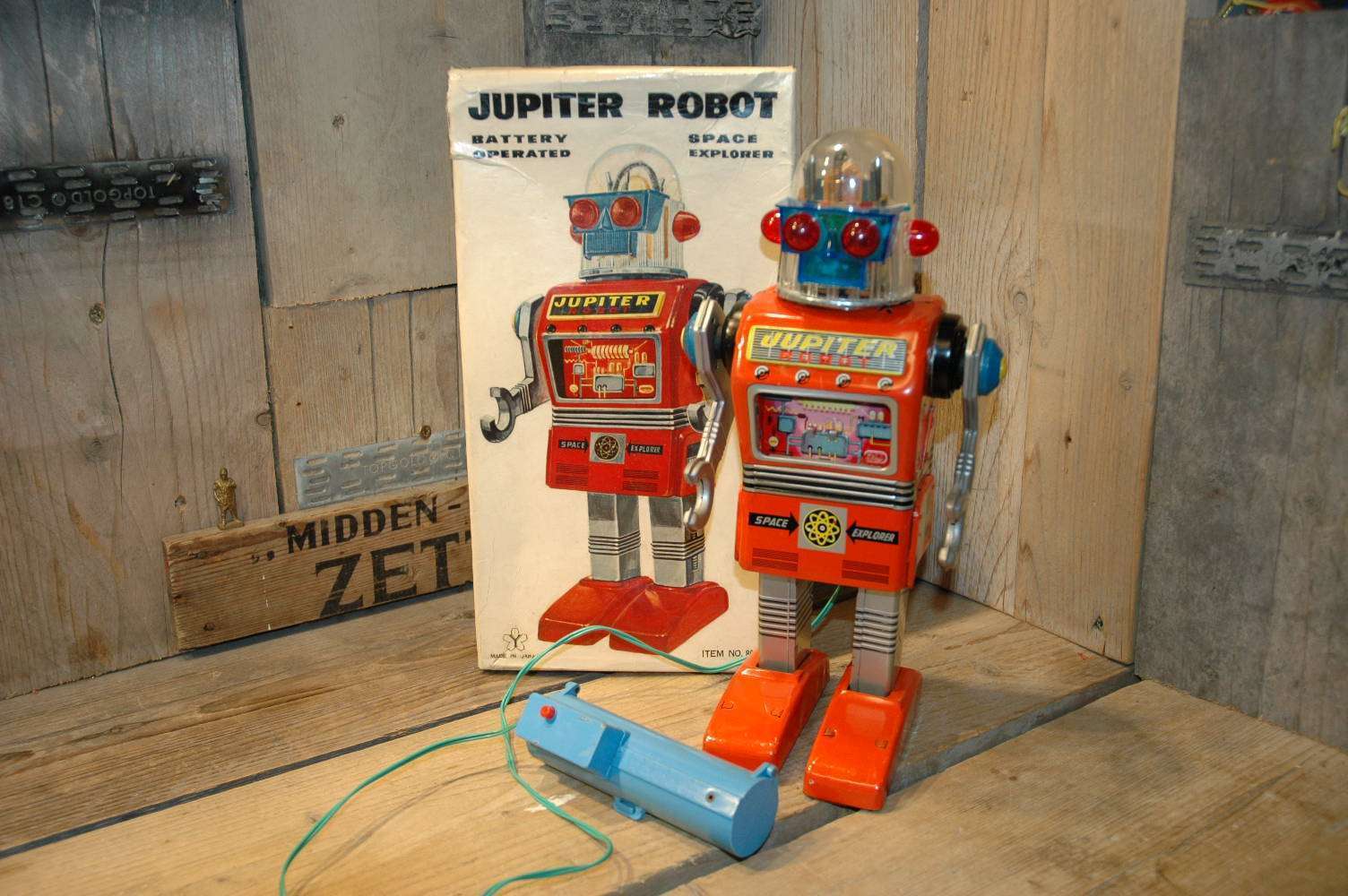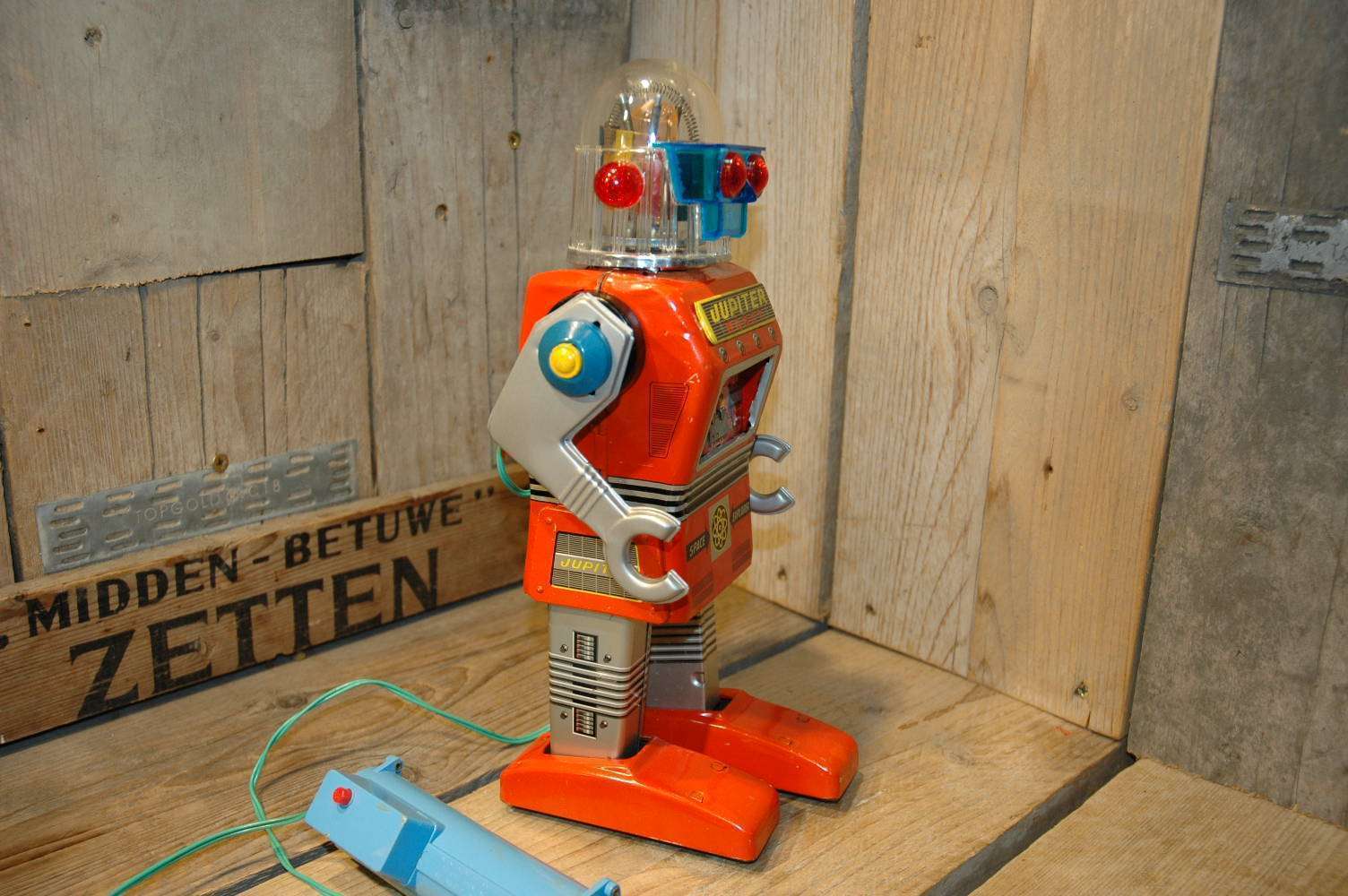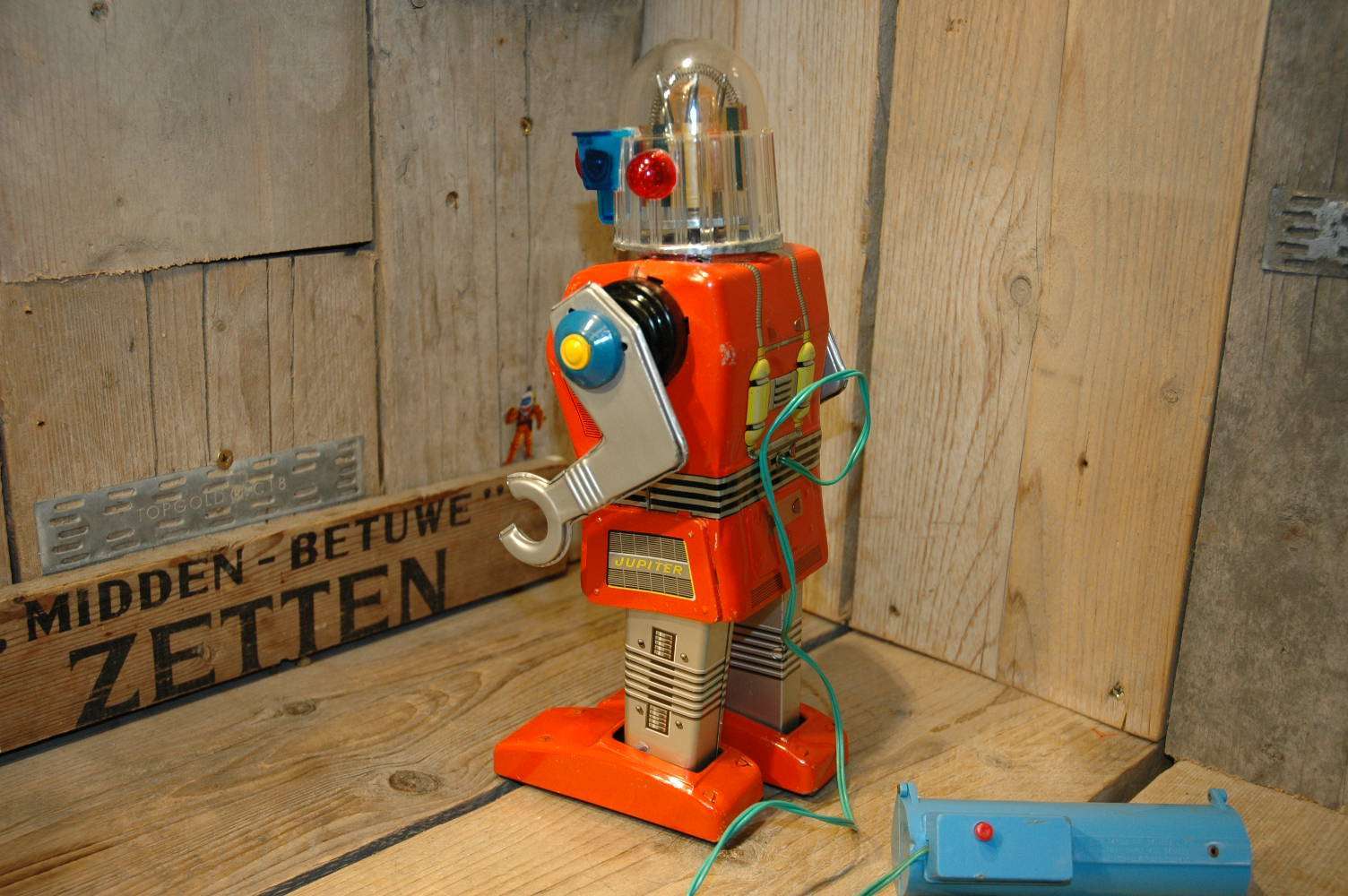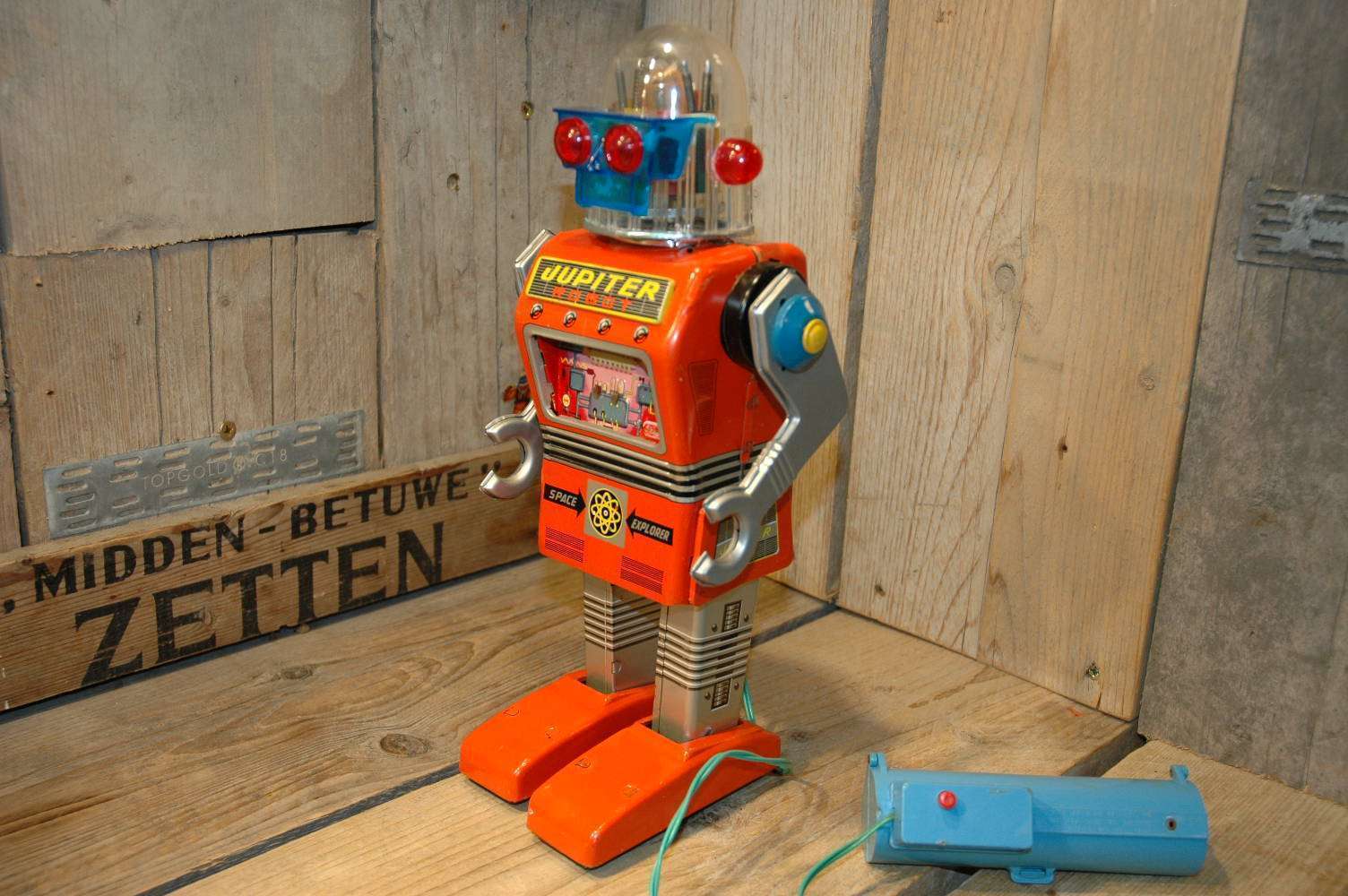 Yonezawa – Jupiter Robot.
Well, it does not happen that often that a robot that I sold in the past comes back to my collection but for this one I really wanted to make an exception 🙂
I bought this robot back in 2013 in Italy from a big collection. After it was on display in my collection I sold it and the robot headed on its way to Brazil where it was displayed in a collection for a couple of years.
last month the robot crossed my path again and I decided to buy it back and here it is…Jupiter Robot from Yonezawa WITH !! Original Box !
This ultra rare and scarce robot was made in the mid sixties in Japan by Yonezawa and probably a walk through the parts bin of the factory and a smart designer were responsible for this creation. Clearly build out of several remaining robot parts like Mr Robot and Mr Mercury… always wondered why they did not name the robot Mr. Jupiter 🙂
The robot is build out of lithographed tin with a plastic head and a plastic remote control unit that houses 2 D-Cell Batteries.
In action the robot walks forward with swinging arms, lighted head and rotating "brains"
The robot is probably the one that was sold in the Lesser auction back in 1986. The box had taping at the corners and was restored by anthony. Again, not sure about this but I believe the collector from Italy from which I bought the robot back in 2013, bought the robot in that auction.
The robots condition is all original and complete, perfectly working and in excellent to near mint condition. Accompanied by perhaps the most scarce box in the scene… Original Jupiter Robot box !
A top 3 combination, and I dont believe there are more than 2 or three boxed versions known of this robot, correct me if I am wrong here 😉
The robot is excellent to near mint, the box is excellent and has been professionally restored by Anthony Repair. The box has a small tear as shown in the pictures, thats about all to mention about this one.
If you want the best of the best and one of the most scarce and rare boxed robots from the sixties than Jupiter Robot is THE one to add to your collection !
CFP:  Contact me For Price        at        boogo.nl@gmail.com