Project omschrijving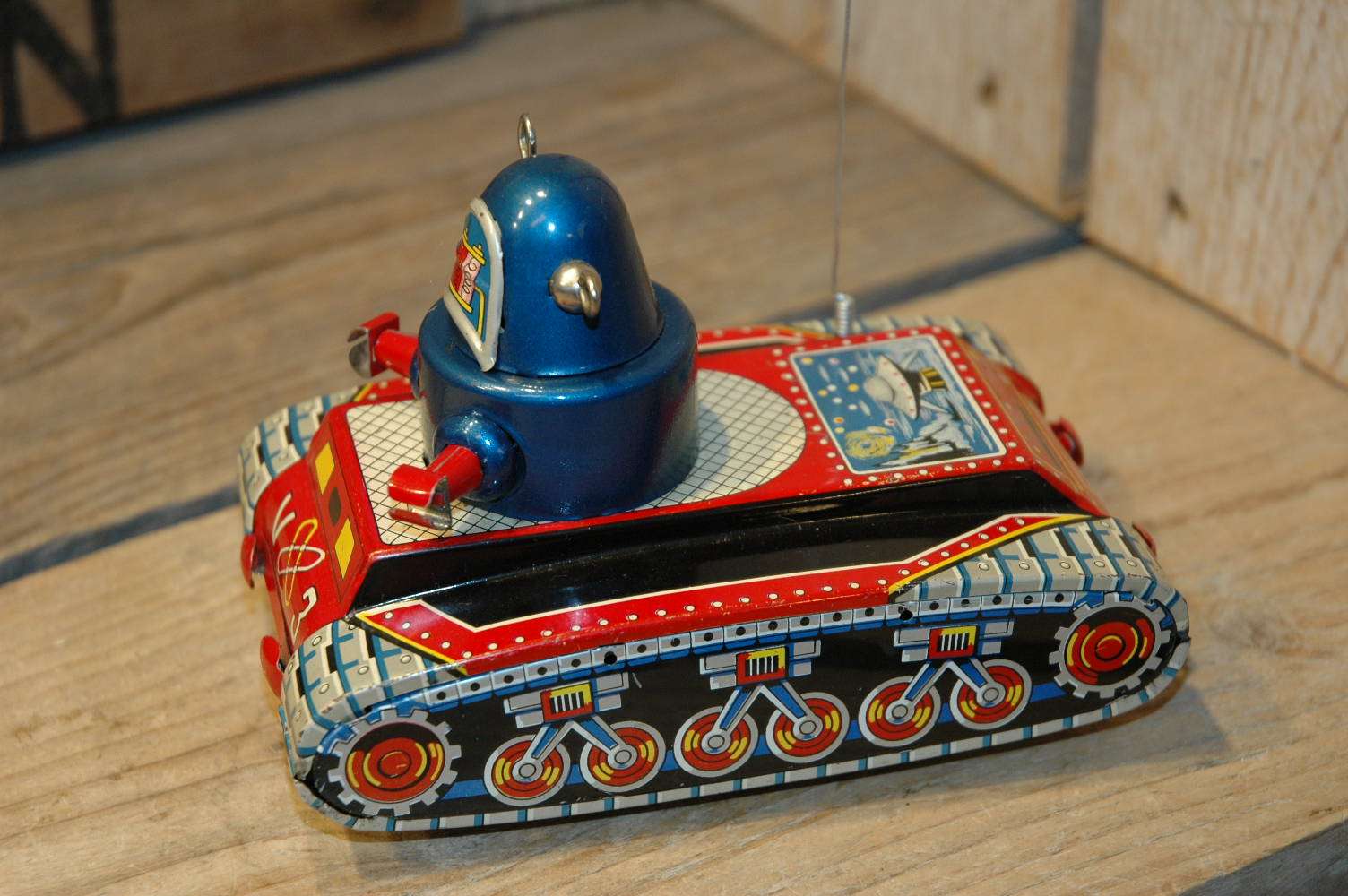 Yoshiya V-3 Robot Tank ( flying saucer version )
This Robby Tank ( Robot Tank ) was made in the sixties by KO ( Yoshiya ) in Japan. Made out of lithographed tin with a crank wound mechanism that powers mystery bump and go action.
This platform was used also to create a battery operated version ( in blue, called V-2) This one.. V-3 is harder to find and… it comes in 2 litho variations. This one.. with the flying saucer lithoed on the back, is the hardest one to find and seldom shows up in the open market. !
In action these fantastic Robot Tanks hoover around with mystery bump and go action. I found these 2 Robot Tanks in Italy.. where I sold this particular one many years ago… i bought it back with the second rare version but… both got lost in the Corona Tombola… and I though i lost them for ever.. It took almost 2 months ! for them to arrive… ( normally it takes 2-3 days )
Glad they finally made it…
fantastic pieces of robby the robot history.. check out the other one with the rocket at the back.. Its a cool pair !
condition i can be short: near mint ! works fine.. antenna is a self made reproduction.
CFP: Contact me For Price        at           boogo.nl@gmail.com