Project omschrijving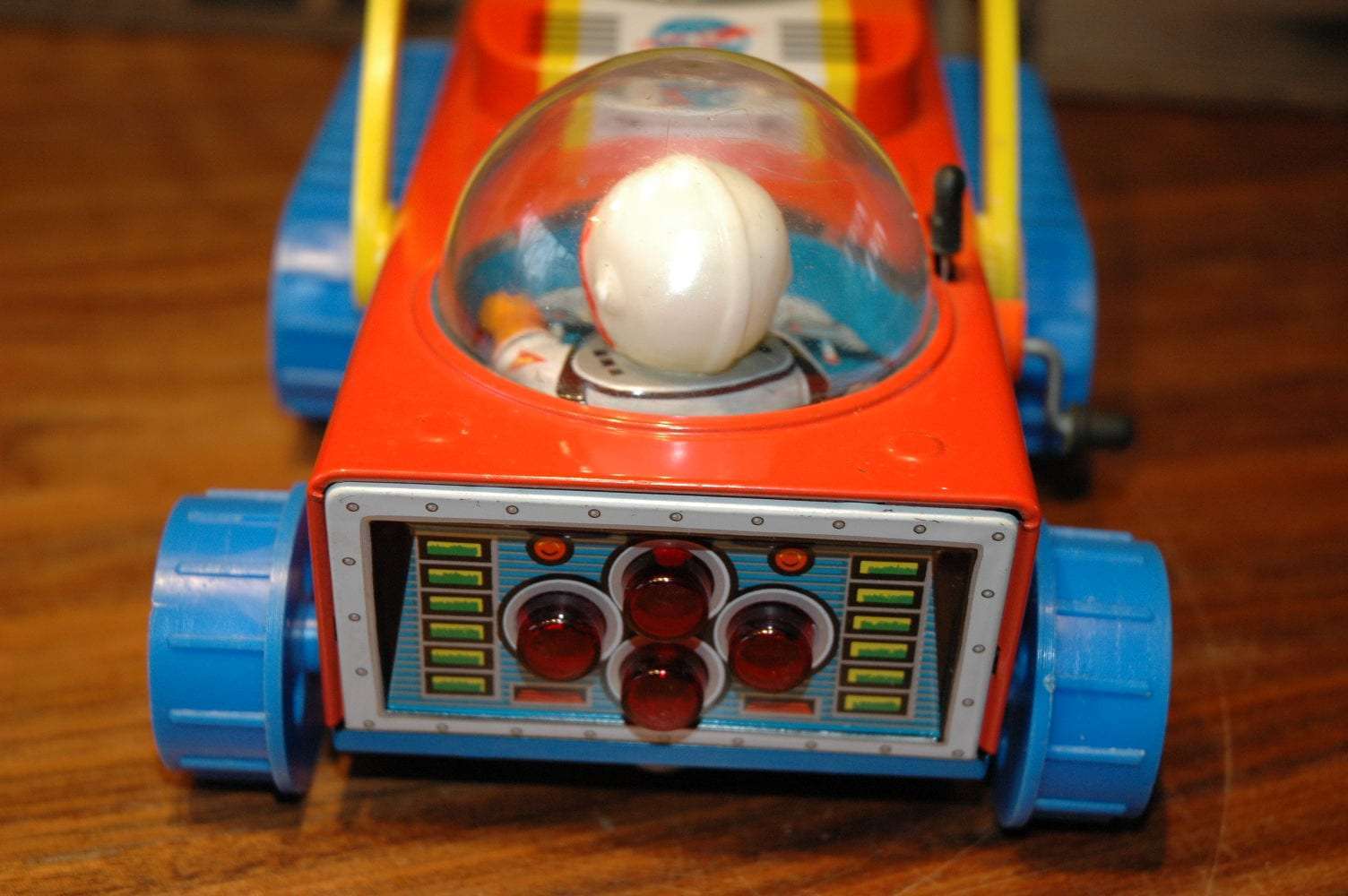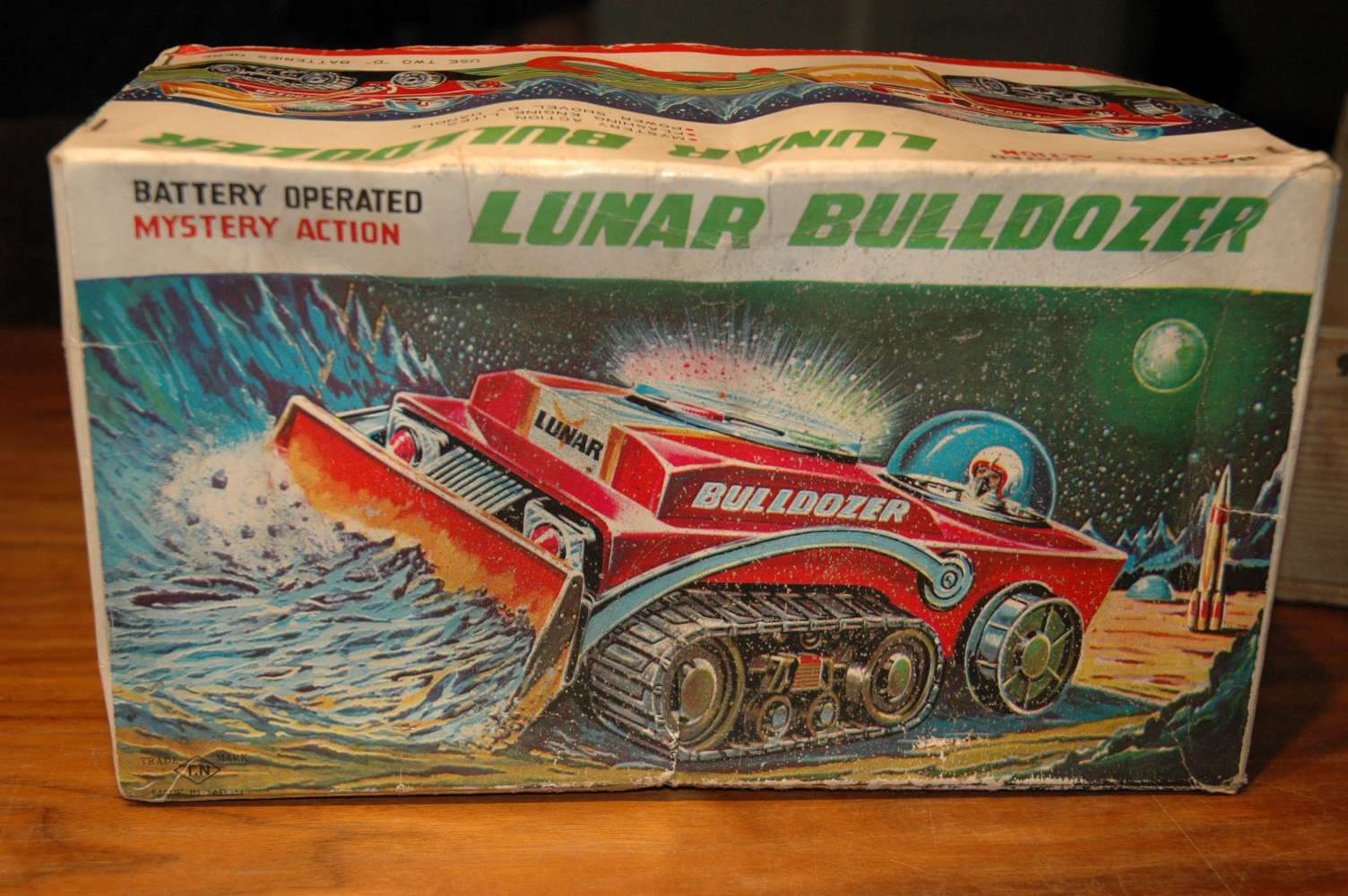 Nomura – Lunar Bulldozer
Yes of course…..The moon and other planets we discovered where a mess, and we, humans, had to clean those rocky mountains with lunar dust and other junk, up. the surface had to be clean and flat for our robots to walk there. That is the first thing that crossed my mind when I discovered this rare space toy in the UK some weeks ago. Again, just when you think you have seen most space toys, a rare one shows up and I am sure I never saw this one before in any book or auction.. wow life of a collector IS great ! 🙂
The action is great. The Bulldozer moves around with mystery bump and go, clicking bulldozer sound, lights and the shovel can, nopes MUST be handled manually.
A scarce space toy, this Lunar Bulldozer was made in Japan and is circa 1969. The trademark and distinct logo belong to Ishizuka Seisakusho, known in the US as Ishizuka Manufacturing, all under the TN ( Nomura) Flag. The condition of this Bulldozer is near mint. No flaws to mention. It works fine and strong with all the actions. It comes with the original box as well. The box is complete and in very good to excellent condition with cool artwork of the bulldozer in action.
A space toy that you just never see around. Rare and scarce space toy, made in Japan in the late sixties. The combination of plastic and lithographed tin shows the end of legendary tin toy making. Still a very nice lithoed space toy.
CFP:  Contact me For Price     at     boogo.nl@gmail.com