Project omschrijving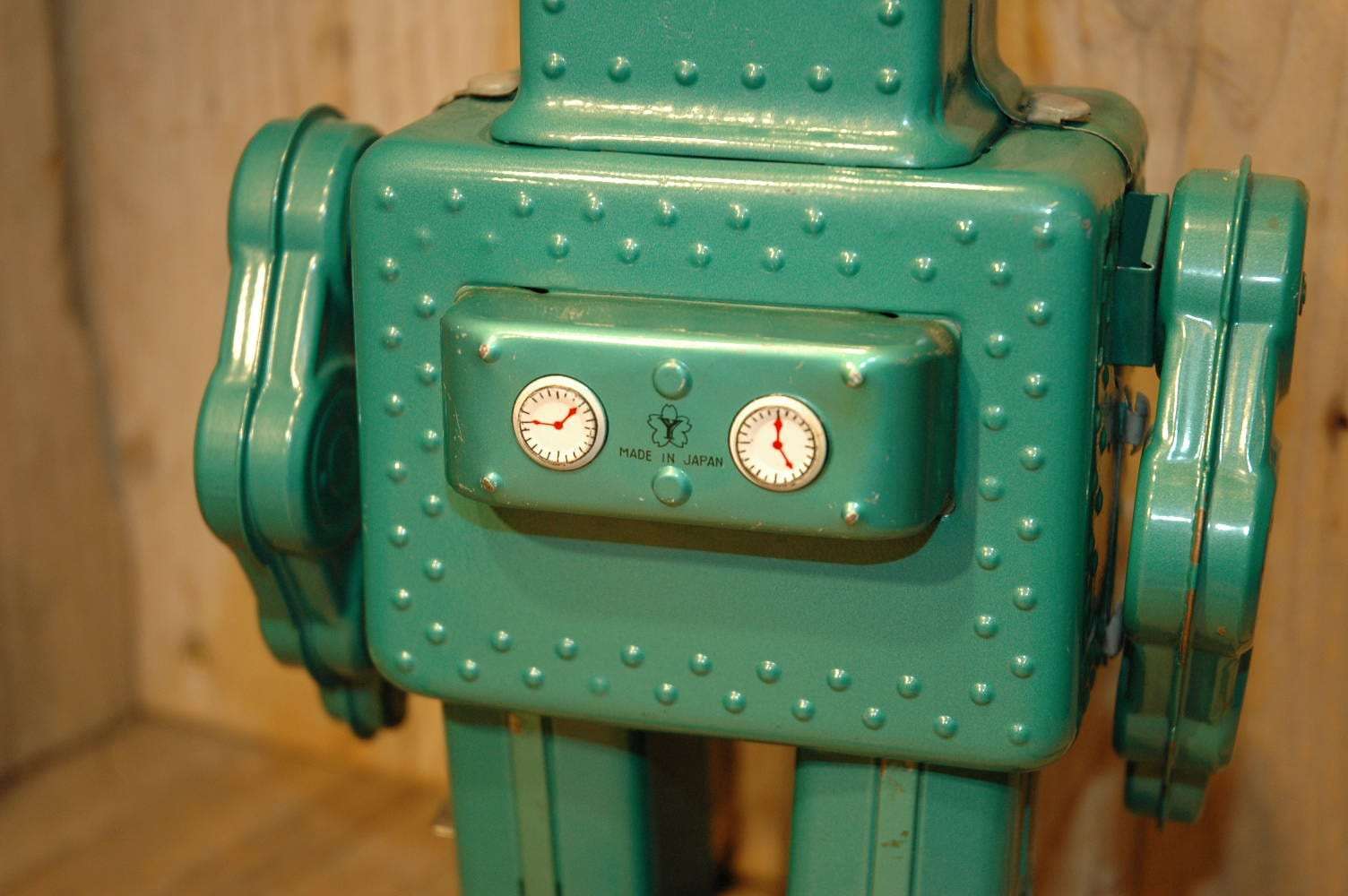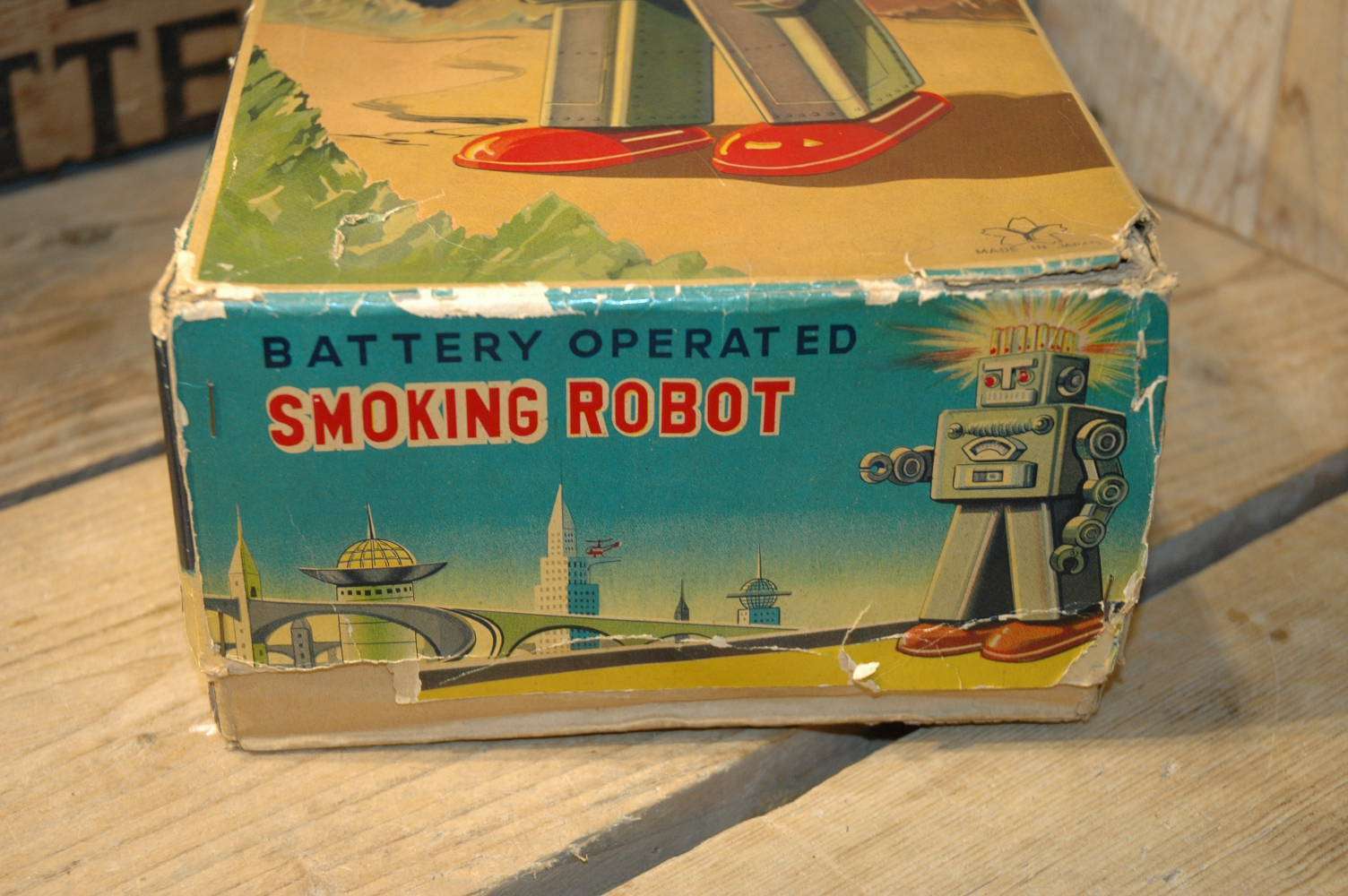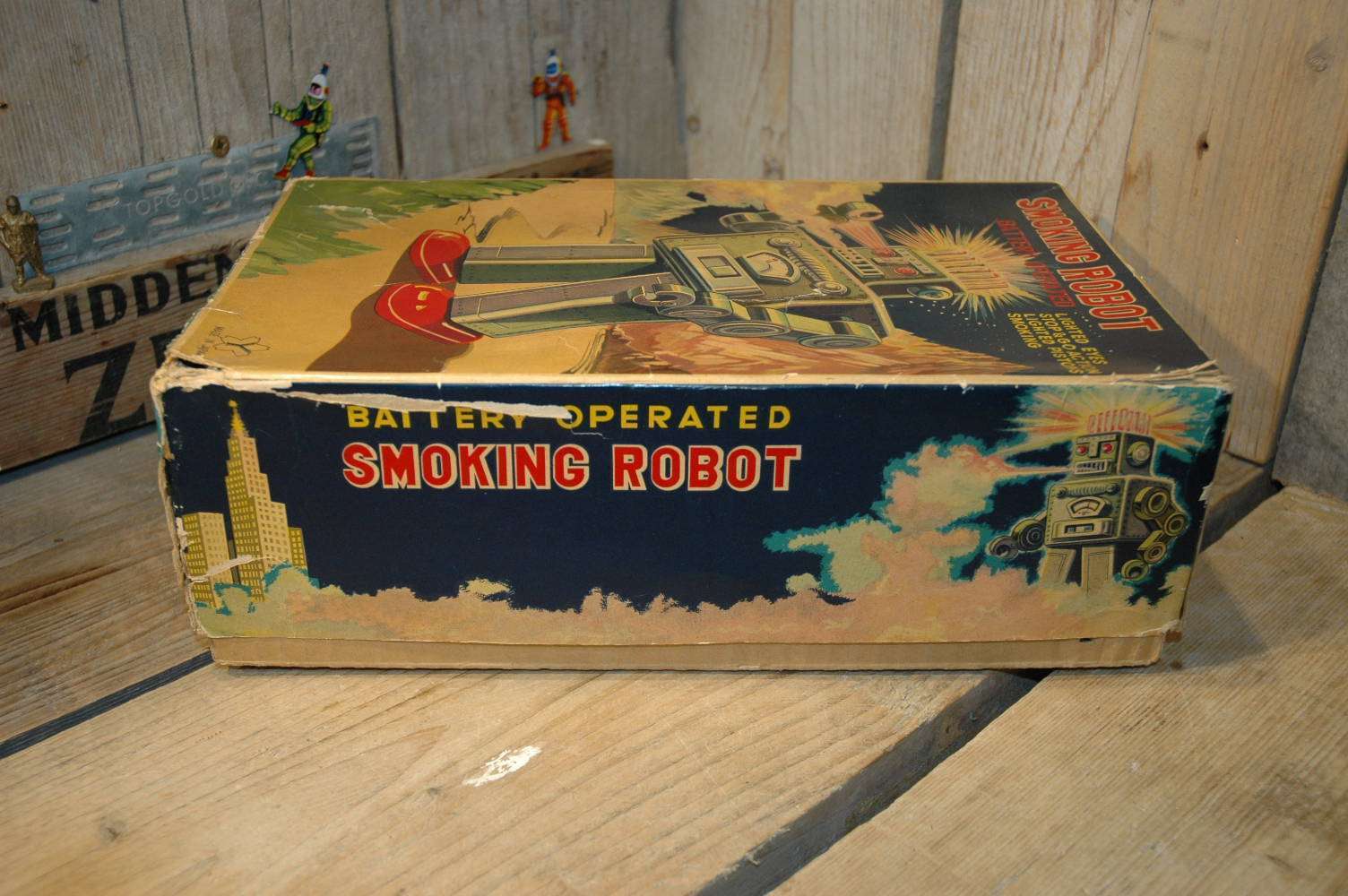 Yonezawa – Smoking Robot Green variation.
Made in Japan by Yonezawa in the late fifties. Smoking Robot is the most iconic robot made in the golden age of tin toy making.
Smoking Robot is relatively available in grey but scarce in Blue and Ultra scarce in Green.
I believe i have seen more Machine Man robots over the years than Green Smokers.
It took me more than 10 years to find a green smoking robot by the way and It was only 1 time offered in a big collection in 2009.
Where the grey smoking robots were made under both the Yonezawa as the Linemar branding, the blue and green smokers were only made by Yonezawa.
I found this robot in 2014 in France. I was contacted directly and the only way was to jump into my car, head to france ( near Lyon, so a 1000 km drive for me ) and collect the robot in person.
The robot was discovered on an attic when the owner of the house passed away more than 10 years ago. The children kept most of the stuff from the attic and decided to sell the robot and contacted me for that, Thank god 🙂
I had a couple of very nice days and visited Lyon ( great city by the way ! )
Back home I had time to test the robot and found out it was still in working order. Only the smoking unit stopped working but i did not want to open up the robot for that… I love it anyway without smoking which is.. unhealthy also 🙂
The robots overall condition is excellent, all original and complete. an absolute fantastic and ULTRA rare and scarce robot… Missing in almost every robot collection ! The robot works fine and strong with all the lights working. The smoking unit does not produce any smoke anymore. Clean battery compartments as well.
But things get even better… the robot comes with its seldom seen original box !… box is in excellent condition as well with some wear and small tears as shown in the pictures.
The combination is stunning and like i mentioned before.. you have more change to find a Machine Man than a GREEN smoking Robot….
Top 3 all time robot for sure !
CFP:  Contact me For Price        at         boogo.nl@gmail.com