Project omschrijving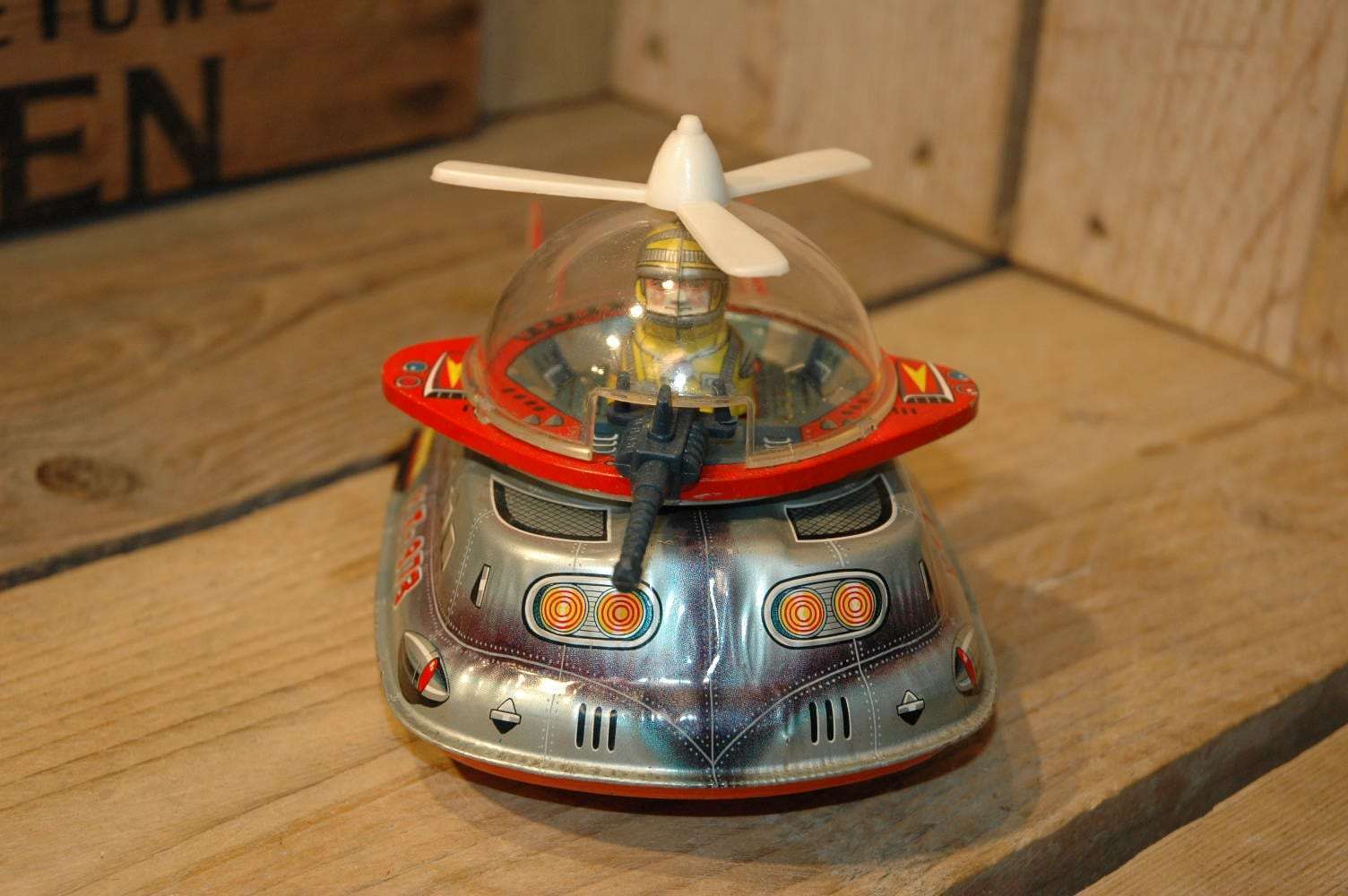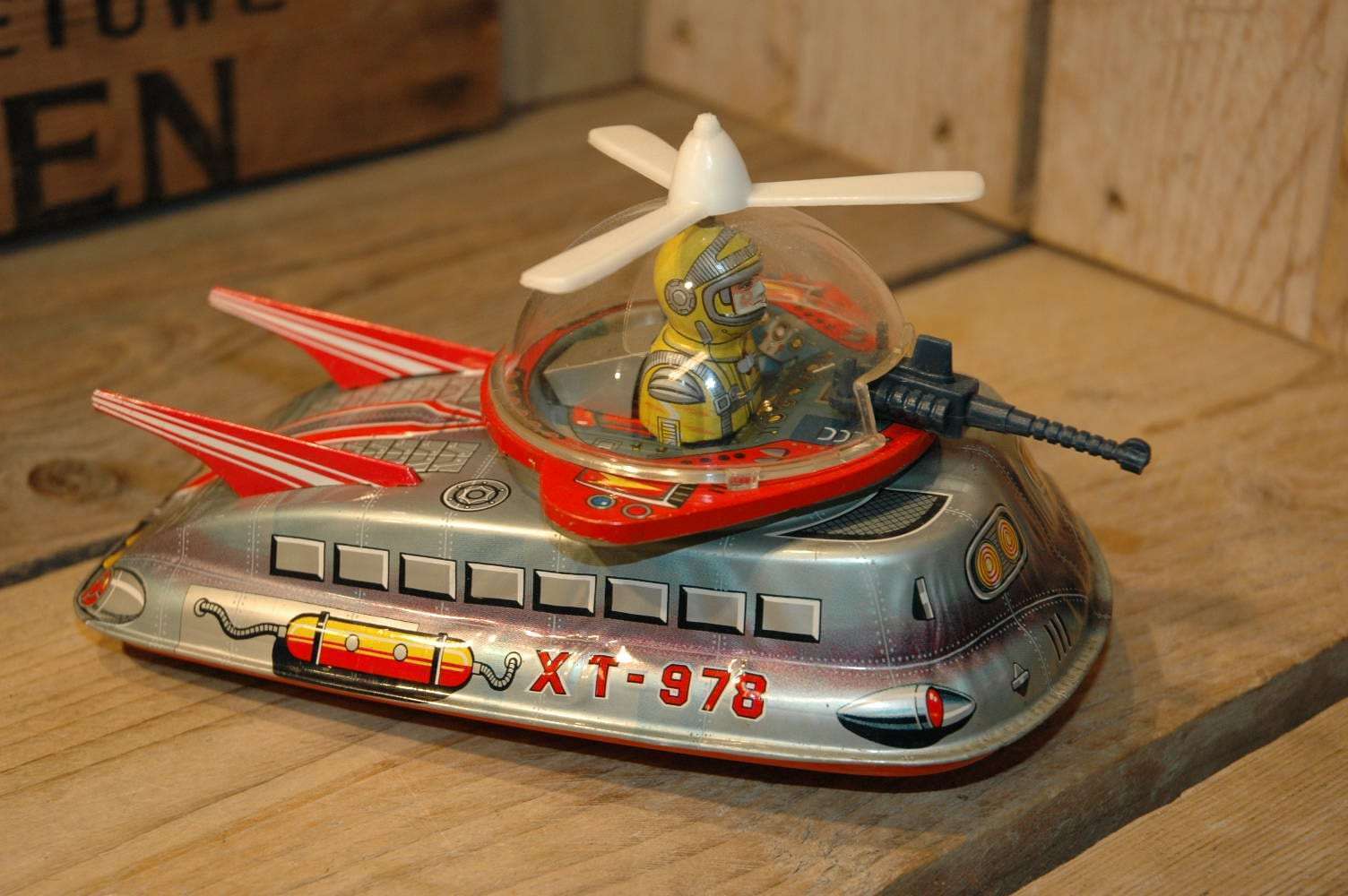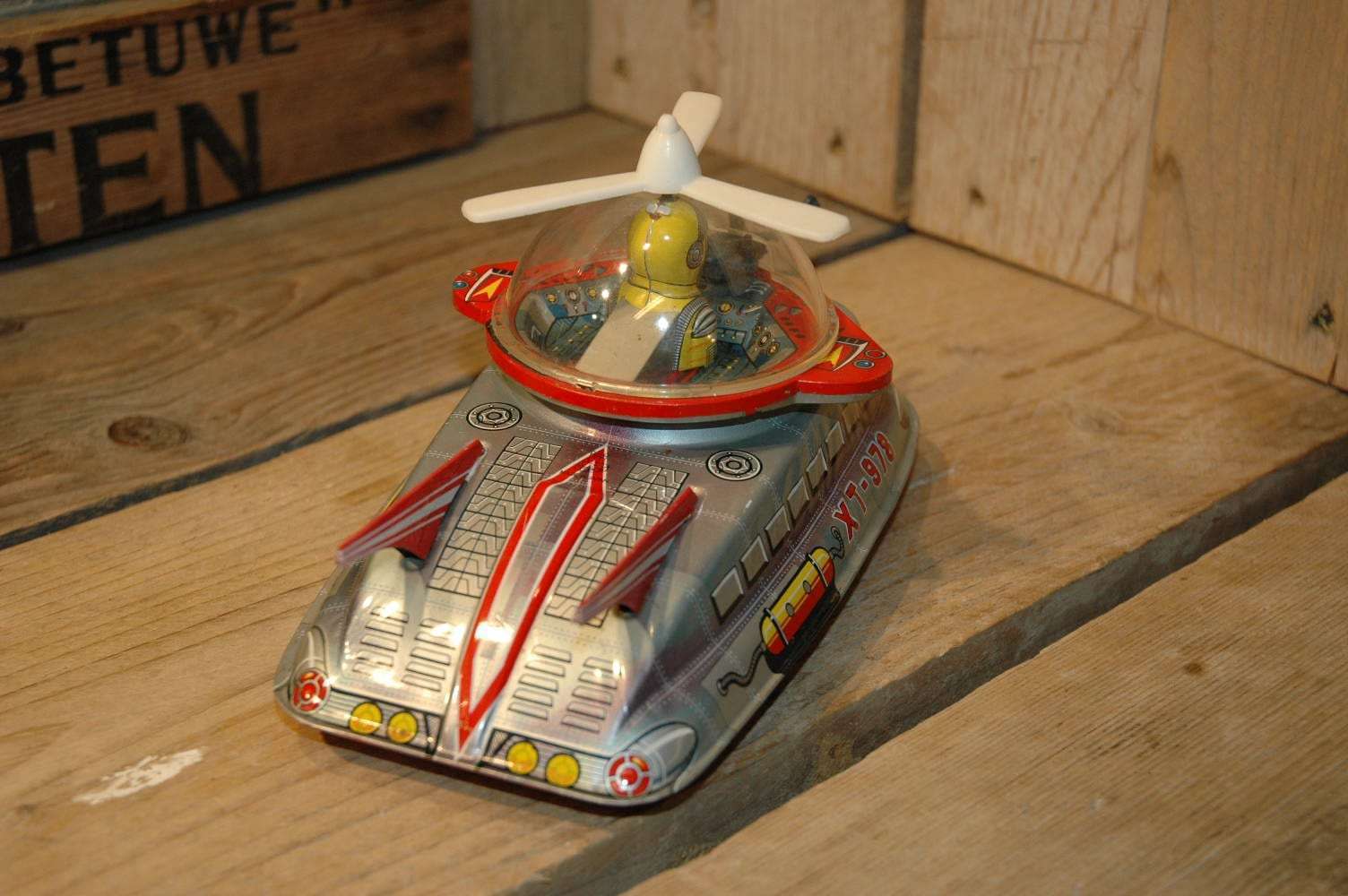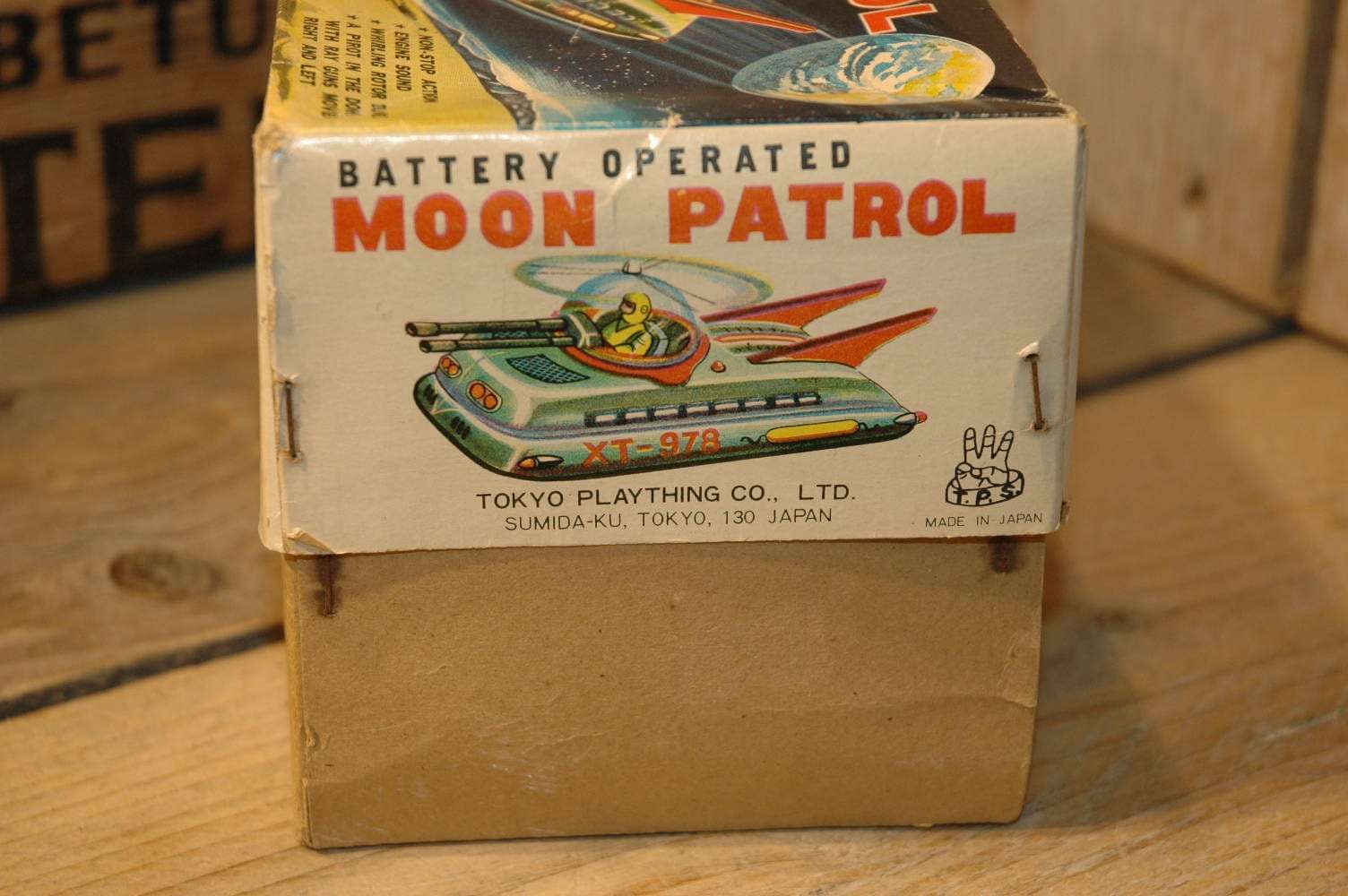 TPS – Moon Patrol XT-978

Of course this toy looks familiar… its based on the blue TPS Flash Space Patrol Z-206.  This one however, is much cooler and much more scarce and rare…
Not only the litho is totally different than the Z-206, also the color is rare because it has purple in it… There is also a version of the XT-978 that looks similar but than the color is blue…
I found this toy in Italy some years ago, in Rome to be exact. It has been in my collection since…
TPS – Moon Patrol XT-978 is made in Japan by TPS and is very hard to find in this color with original box. In action this moon patrol hoovers around with mystery bump and go action, there is also special clicking space sound and the antenna on top is spinning along with the dome and gun that moves from left to right.  It works fine and strong with all the actions, no flaws to mention on this example. Accompanied by its original box as well.
The condition of the toy is near mint, works fine and strong, no flaws to mention. The box is excellent with 2 minor punctures in the top lid. I could not capture them in the pictures.. The box is really above average condition and has the original insert as well.
Together this makes this moon patrol a very scarce combination… Rare toy and box.
CFP:  Contact me For Price    at     boogo.nl@gmail.com