Project omschrijving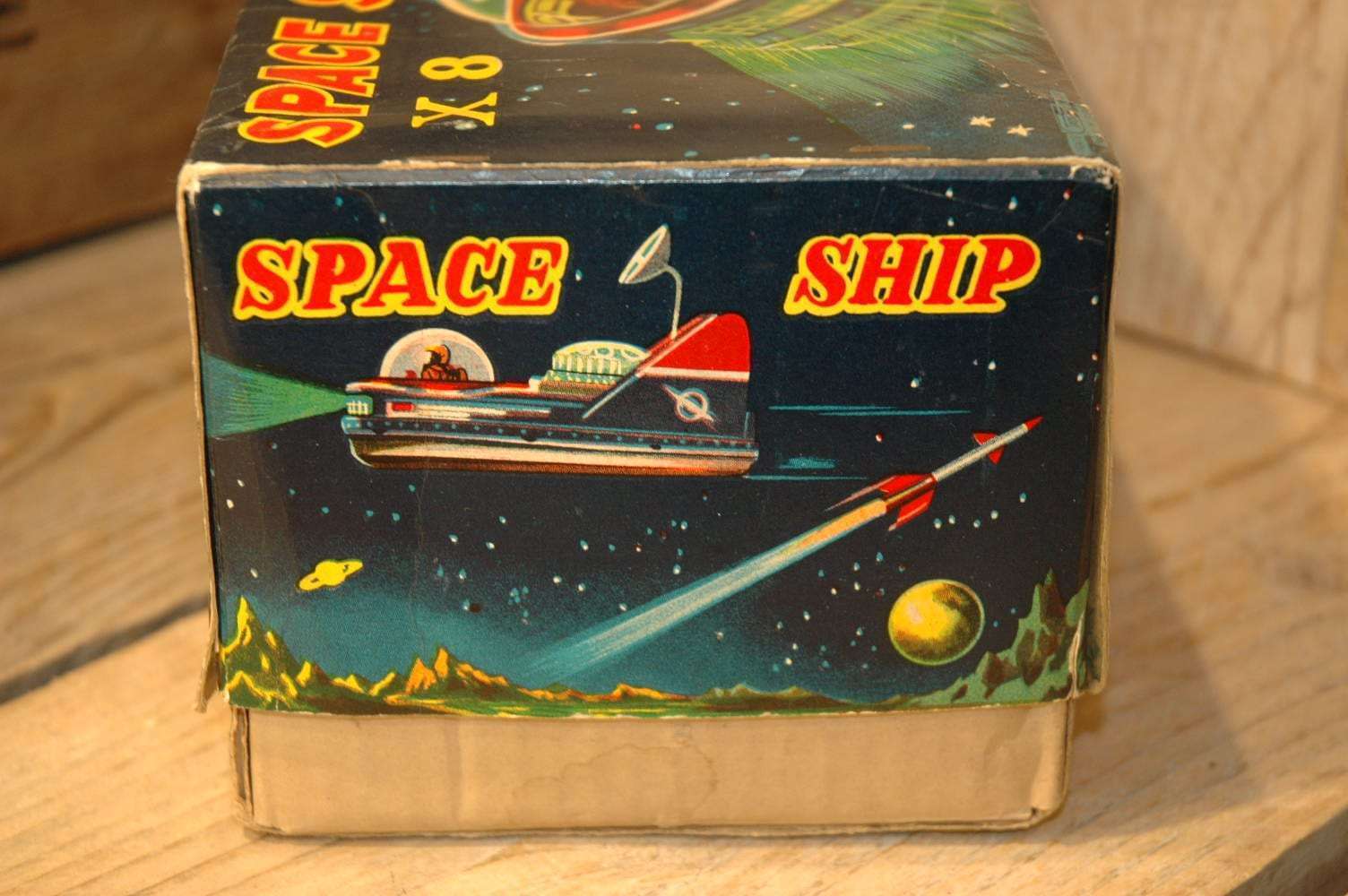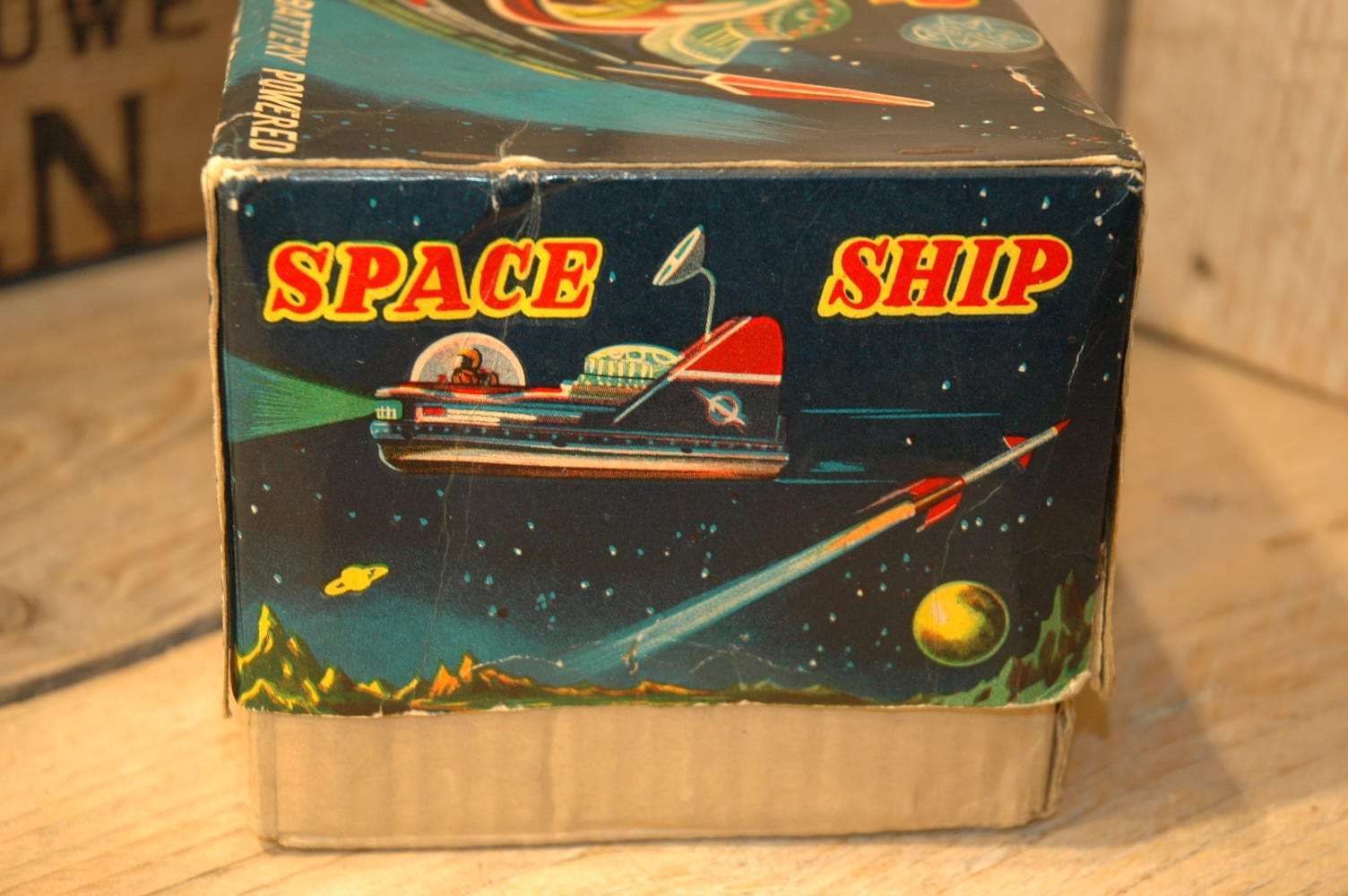 Tada – Space Ship X-8

Made in 2 variations but its always the other version you see around. This one, the rare one is not often seen. I found this toy in Italy ( Pisa ) a couple of weeks ago. One of my contacts there located it for me. The toy was found in an estate sale, found on a dark attic where it was stored away for years.
No other space toys or robots were found there but this one was well worth the wait.
Made by Tada in Japan in the early sixties. Space Ship X-8 is special because of the rare pattern in its blue paint. My best guess…. outerspace has much influence on spacy blue 🙂
Take a good look at the pictures. there is something special with this blue paint, it looked like dirt to me in at first sight but its not, its a special space pattern in the blue litho, very nice to see and it gives the toy a sudden charm. Space Ship X-8 is driven by a highly detailed astronaut under a clear dome with flashing lights in the engine compartment, an awesome tin made rotating antenna and space sound.
The condition of this example is excellent to near mint. The toy is complete and all original and it works fine and strong with all the actions. Accompanied by its original box in excellent condition,even the insert is present.
If you are in the market for this rare space toy then don't look any further because you will have a hard job to find a better and complete, all original example.
Rare and scarce version. Hard to find in this condition.
CFP: Contact me For Price      at       boogo.nl@gmail.com