Project omschrijving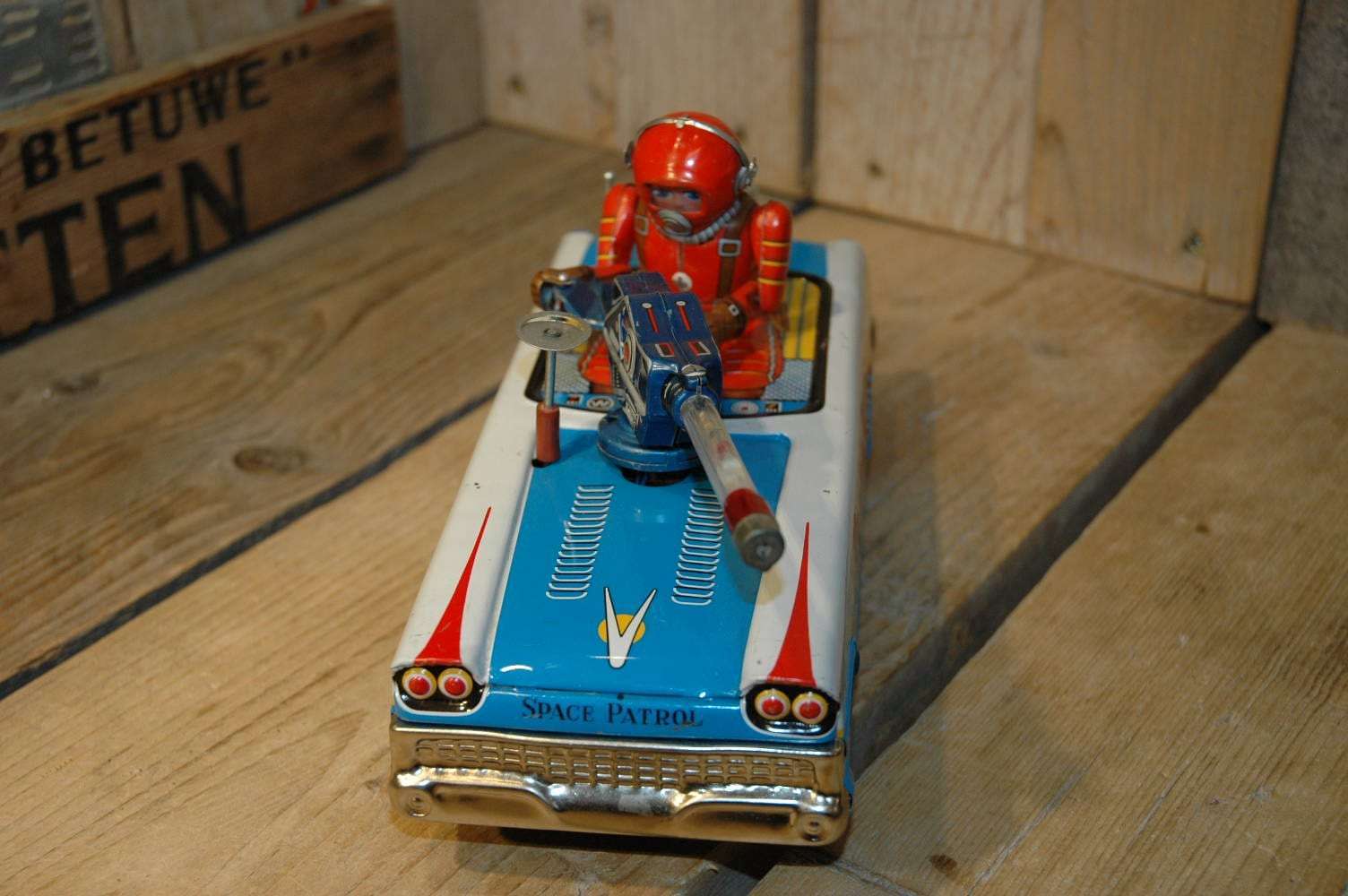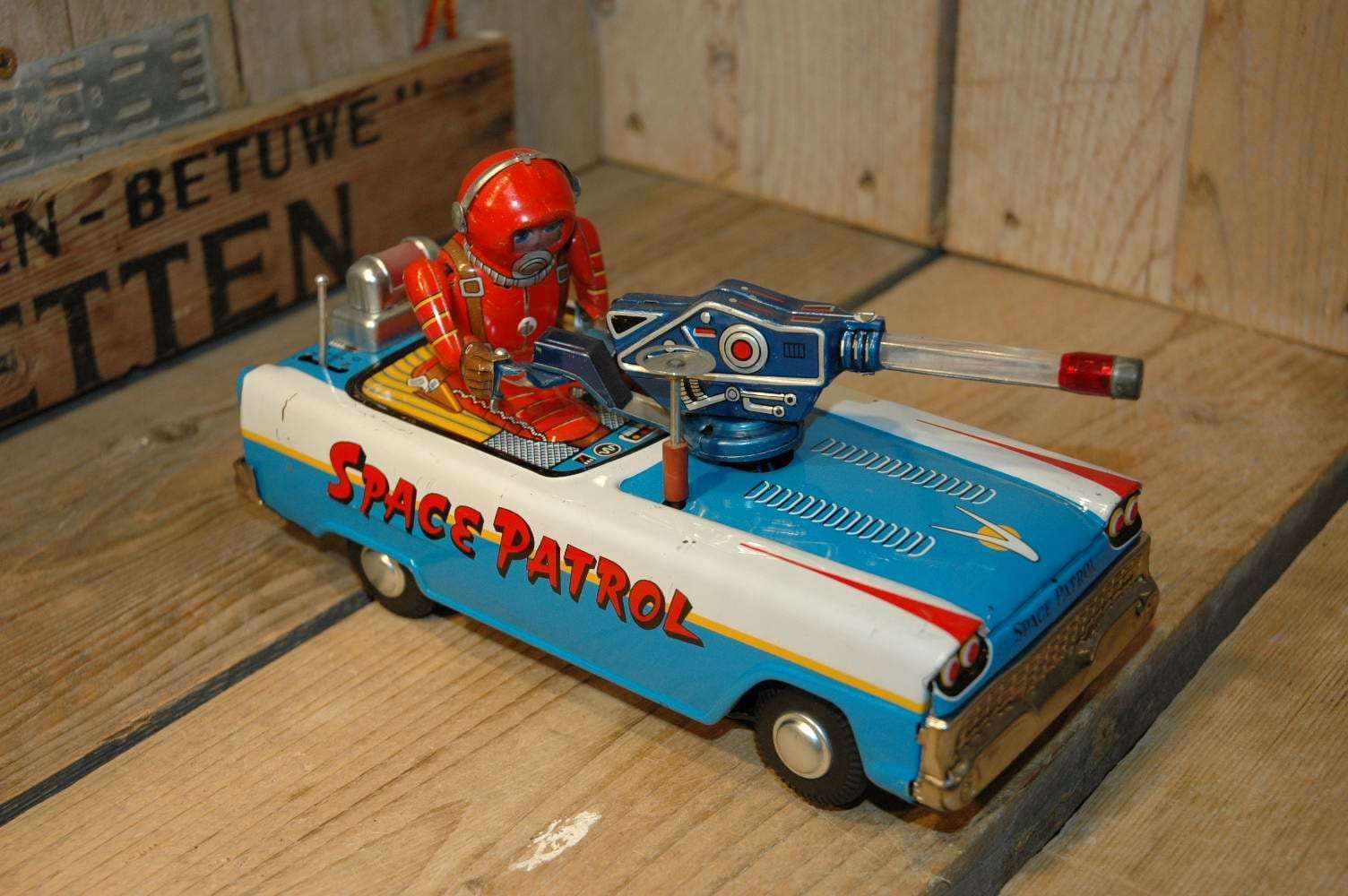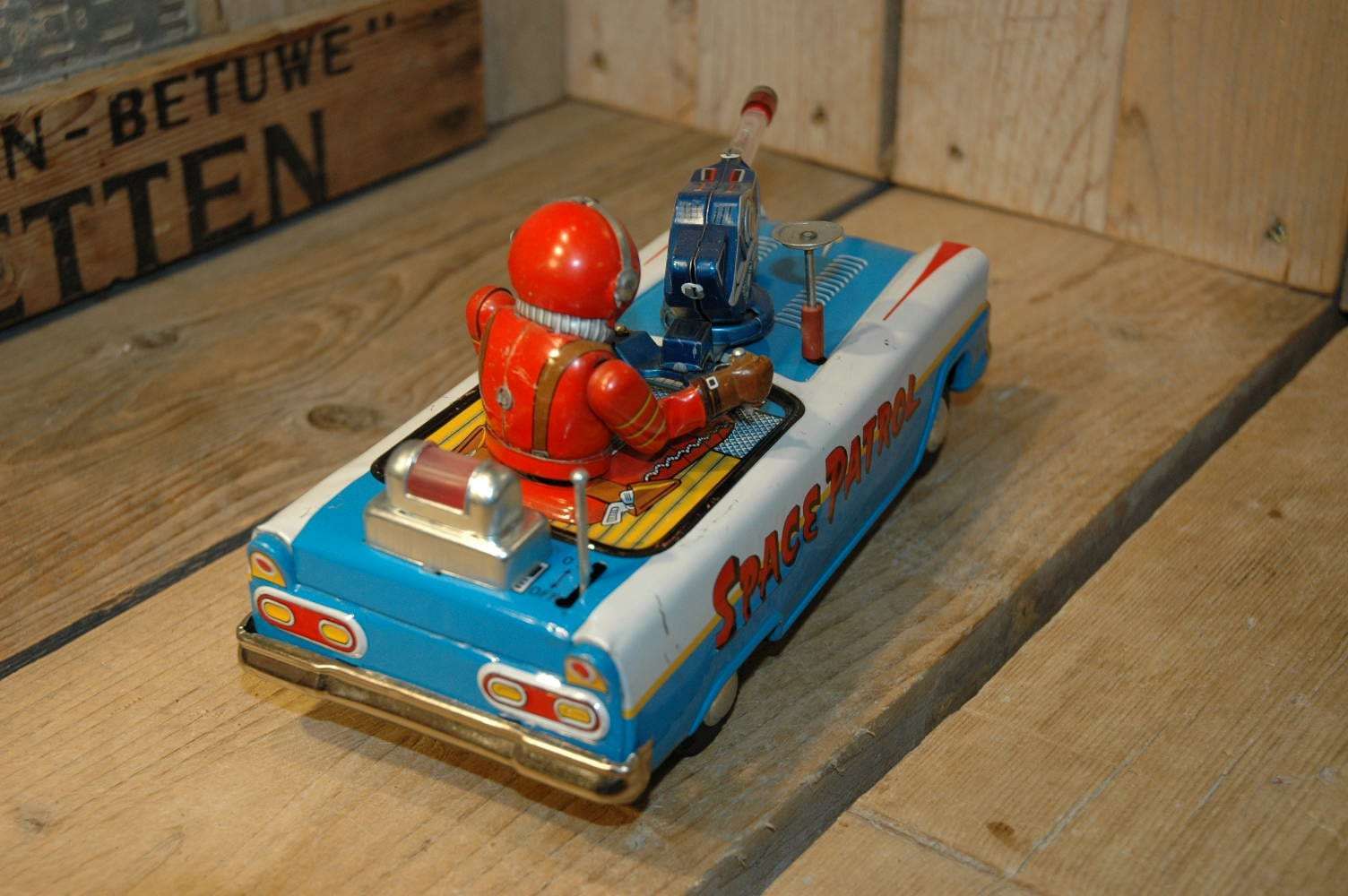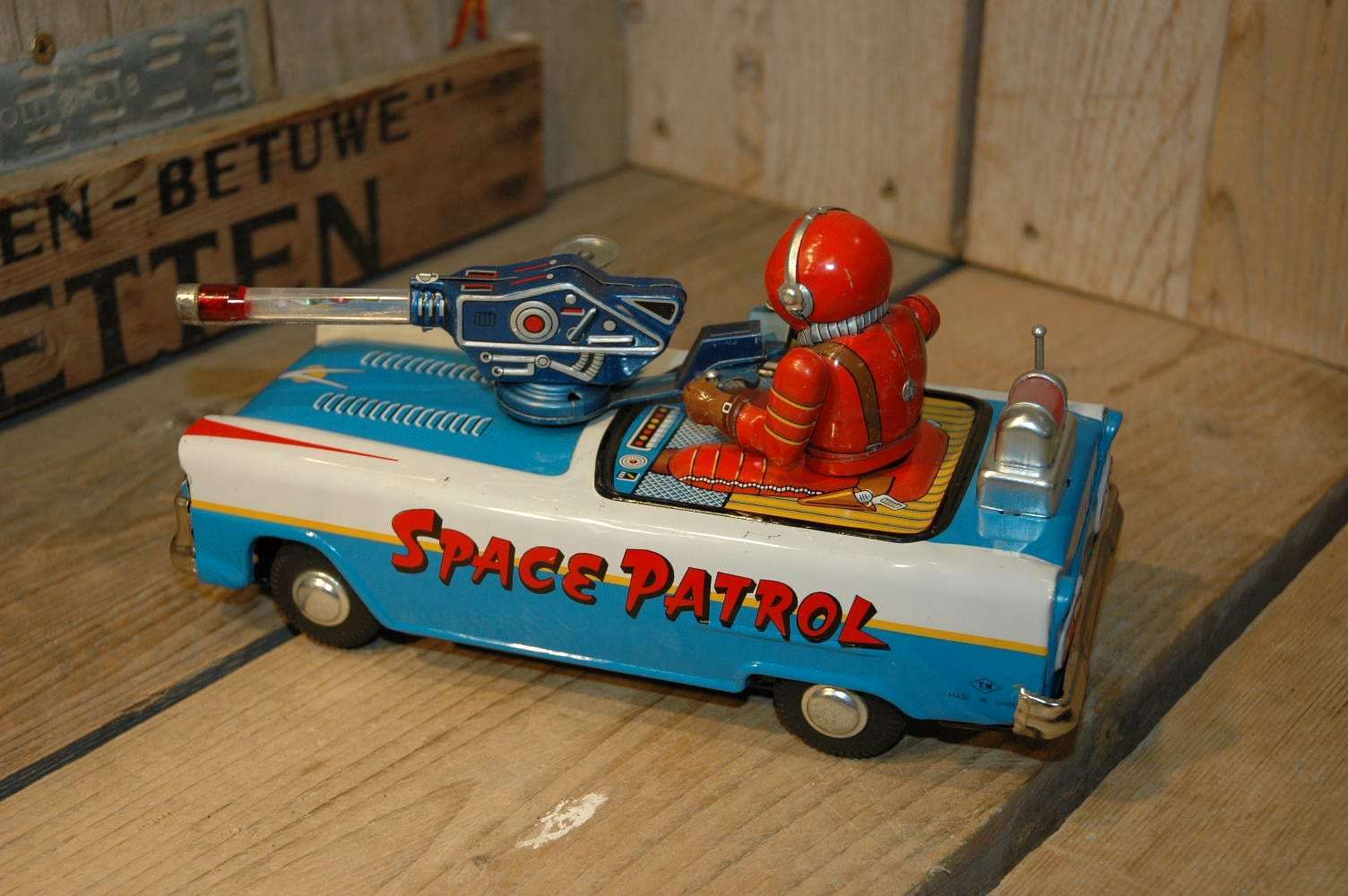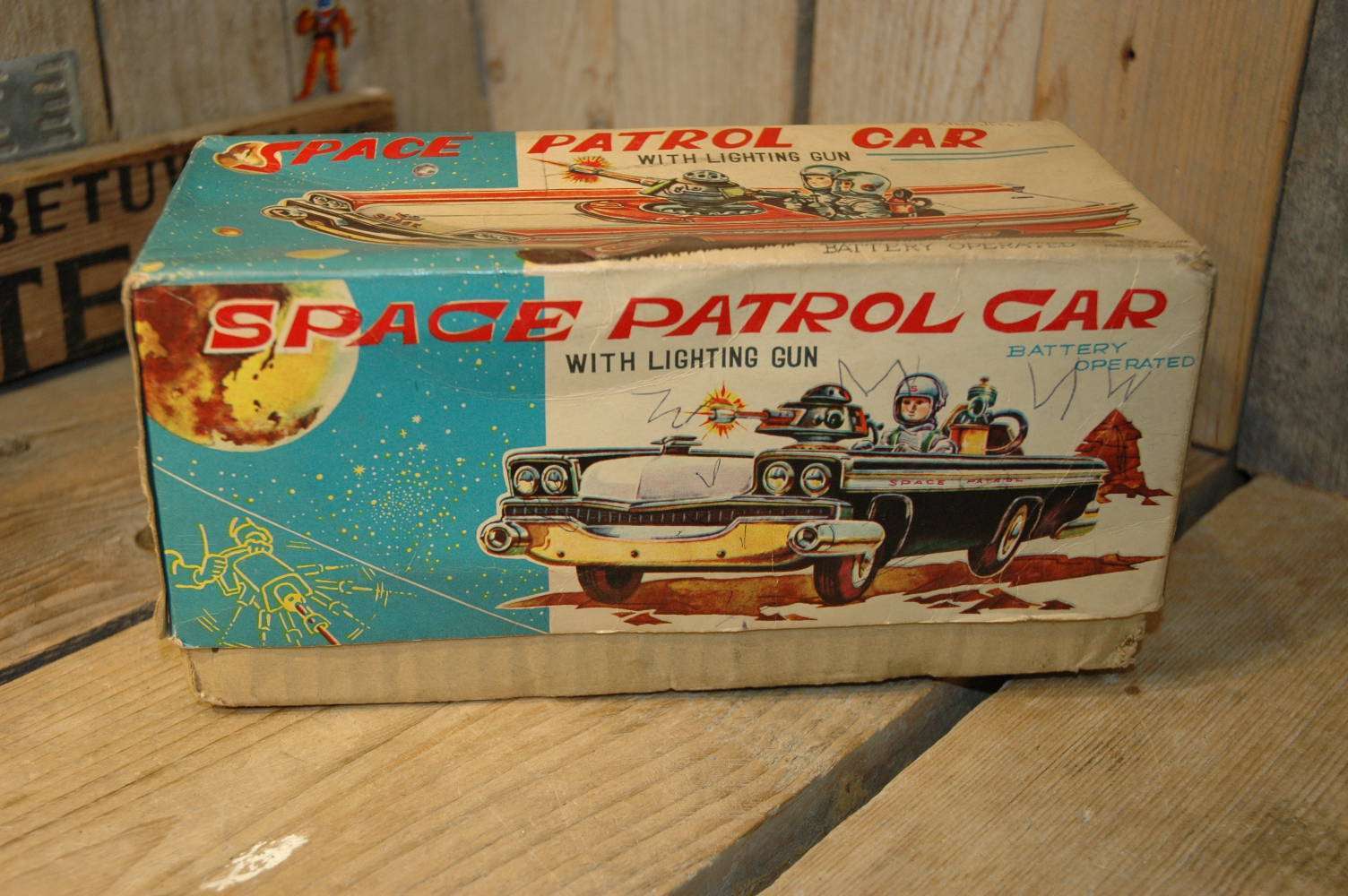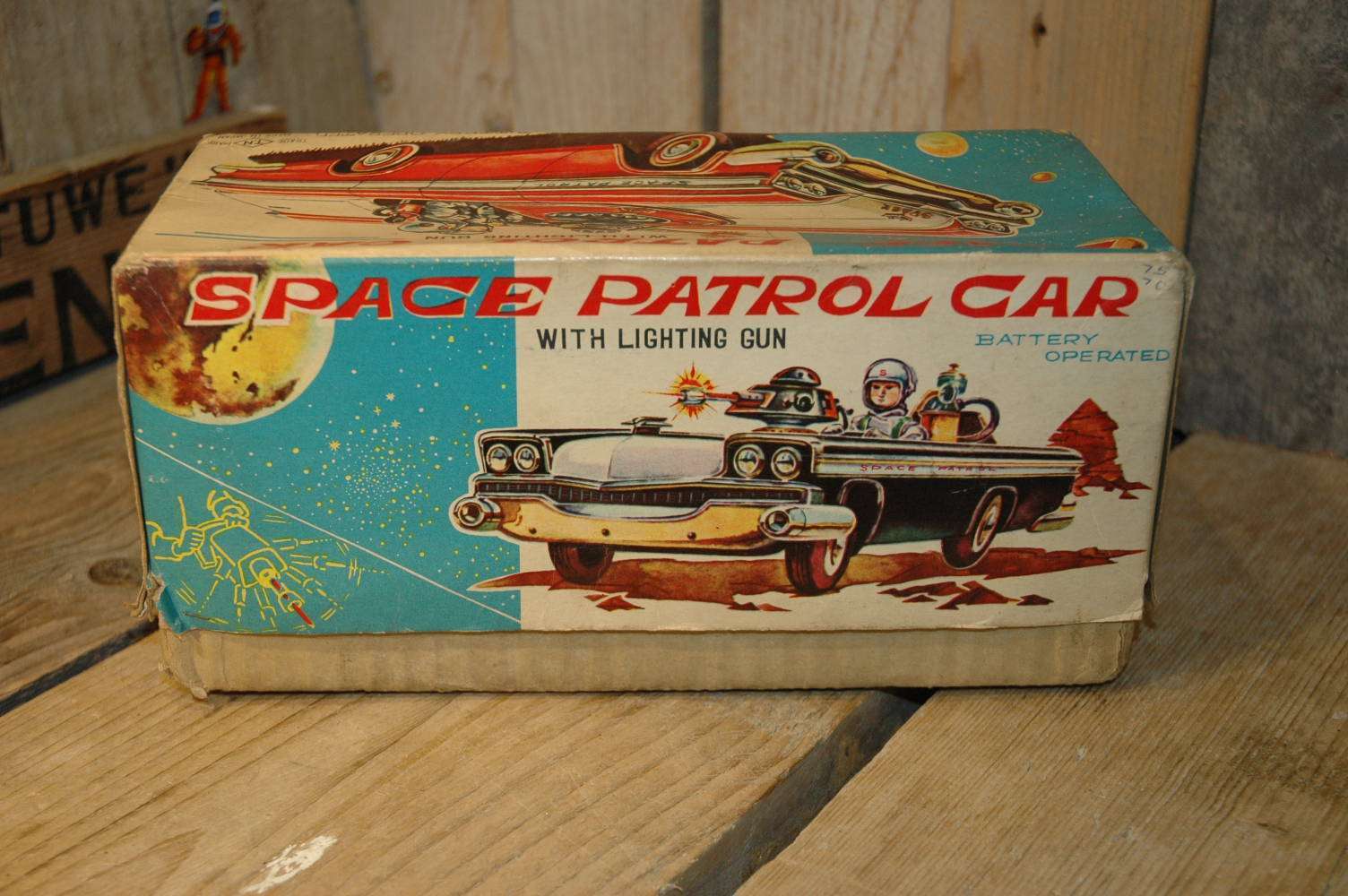 Nomura – Space Patrol Car

At first glance, this looks just like the regular Space Patrol Car but at closer inspection, you will notice the oxygen tanks with the red and green fluids are missing…why ? because this astronaut never had them. Look further and you will notice that the gun is blue, not grey and when the car is compared to the "normal" one, you will see more and more differences.
This is the scarce and seldom seen light blue variation of Nomura`s Space Patrol Car. The car has different litho, colors and instead of the oxygen tanks the astronaut normally has on its back, there is a fluid filled "tank" at the back of the car. Even the astronaut has blue eyes instead of grey, just to mention another difference 🙂 Also the body of the car is different and has different stamping and shape.
A friend of mine found the car in Italy ( near Milano ) early 2017. Doing some research on the web only showed to other pics of this same car but I never saw it in auction ever in the past 12 years.
Made in Japan by Nomura  ( TN ) in the early sixties. The condition of this ultra rare Space Patrol Car is excellent to near mint and only some very minor corrosion on the inside of the battery cover is keeping the car from higher grading. The car is all original and complete and even has the always missing antenna !  The car works fine and strong, no flaws to mention on this one.  Comes with its original box in excellent condition. the box has some normal wear and has some pencil writing, done by the previous owner ) read: child ! )
Make no mistakes here…. This variation is ultra rare and scarce and has never been seen in any auction so far ! Complete with original box !
In the last picture you can see this car compared to the "regular or normal" car. You can see the differences here  !
CFP:  Contact me For Price     at       boogo.nl@gmail.com