Project omschrijving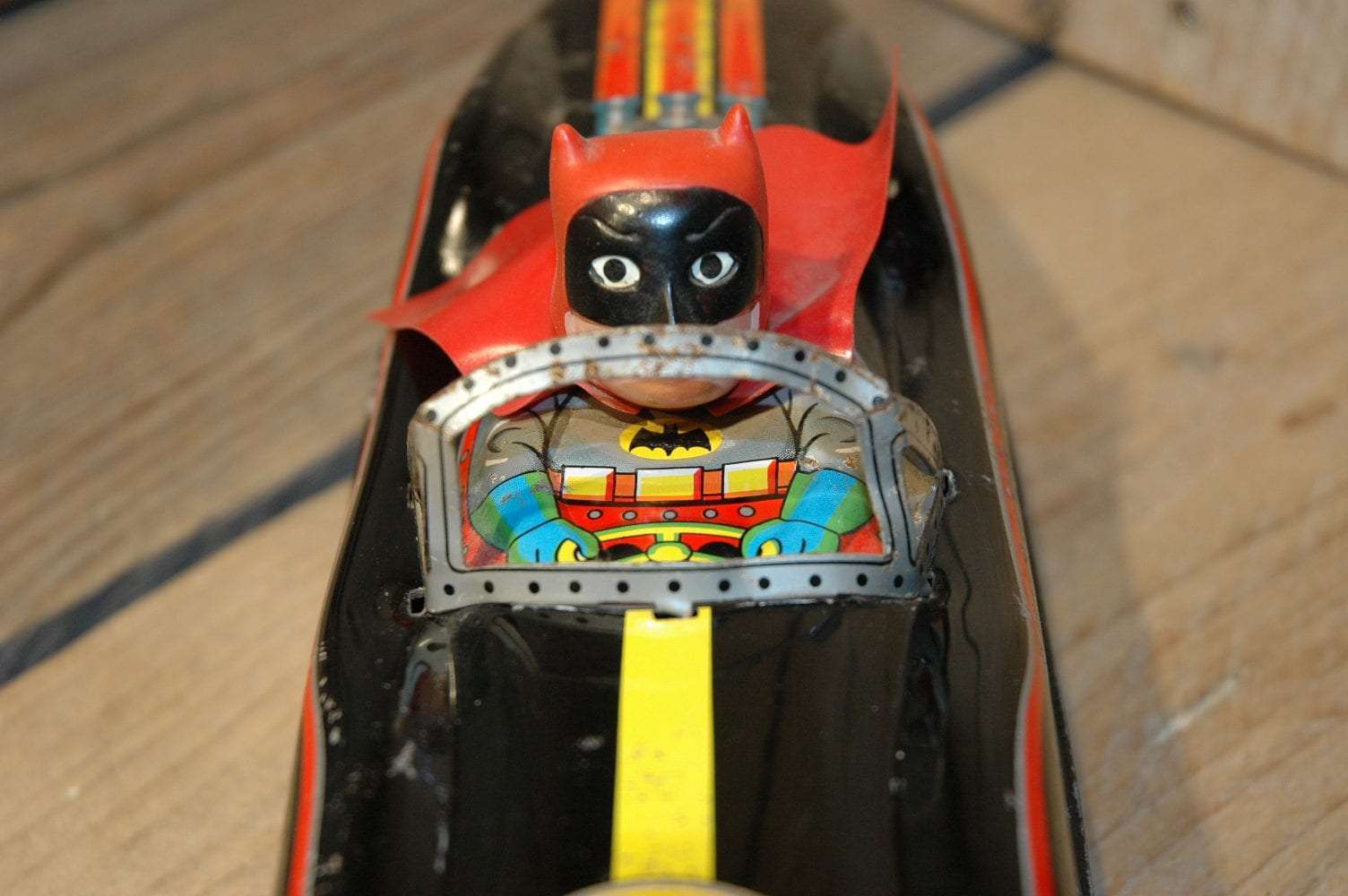 Modern Toys – Batman Batmobile
This 1950s unique streamlined and futuristic style Batmobile is a highly sought after Batman toy! This car has fantastic lithographing with: three red/yellow/orange jet engine like flames bursting from the rear and running down the back of the car to the manufactures mark, Batman logo with batwings and Batmans head on right rear, silver bat symbol center right, and BATMAN on front right bumper.
Large litho headlights and grill, Bat symbol in red with yellow circle on hood, yellow batman symbol on center left side and Japanese writing on left rear fender.
The Batman figure features an original vinyl head with great detailing and original vinyl cap bellowing behind the caped crusader as he steams forward on his heroic adventures! The body of Batman is lithographed with 3D shading and the Bat symbol again on his chest.
Made in JAPAN of course by Modern Toys ( Masudaya ) probably in the mid sixties but I am not sure about the exact year of this one.
I found the toy in Italy Milano where it was located by a good friend of mine. The condition is very good to excellent with some things to mention. First, the car is complete, all original and has never been messed with before. The litho is still bright and shiny but.. the car has some scattered small corrosionspots, most of it located behind batman. I tried to make some good pictures of this.  The toy has been played with but the friction still works and the toy still makes its famous loud TAK TAK TAK sound, it all still works fine.
Make no mistake on this one… exceedingly rare and scarce batmobile and for SURE the most rare and scarce one i EVER had in my collection. The car is relative big so its impressive for sure !
You will not see this one again for a long time I guess 🙂
If you have additional questions, feel free to contact me.
CFP:  Contact me For Price     at     boogo.nl@gmail.com