Project omschrijving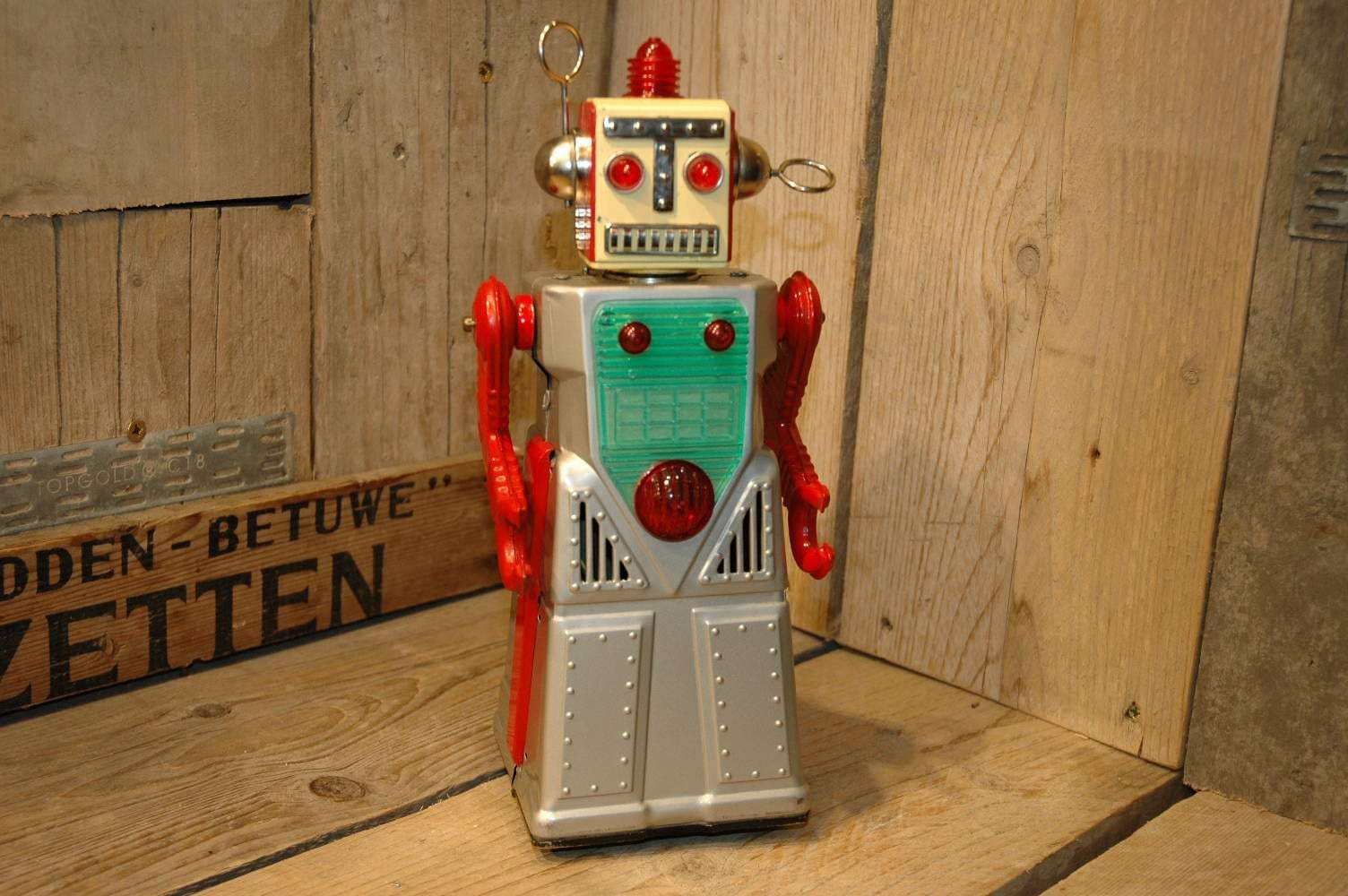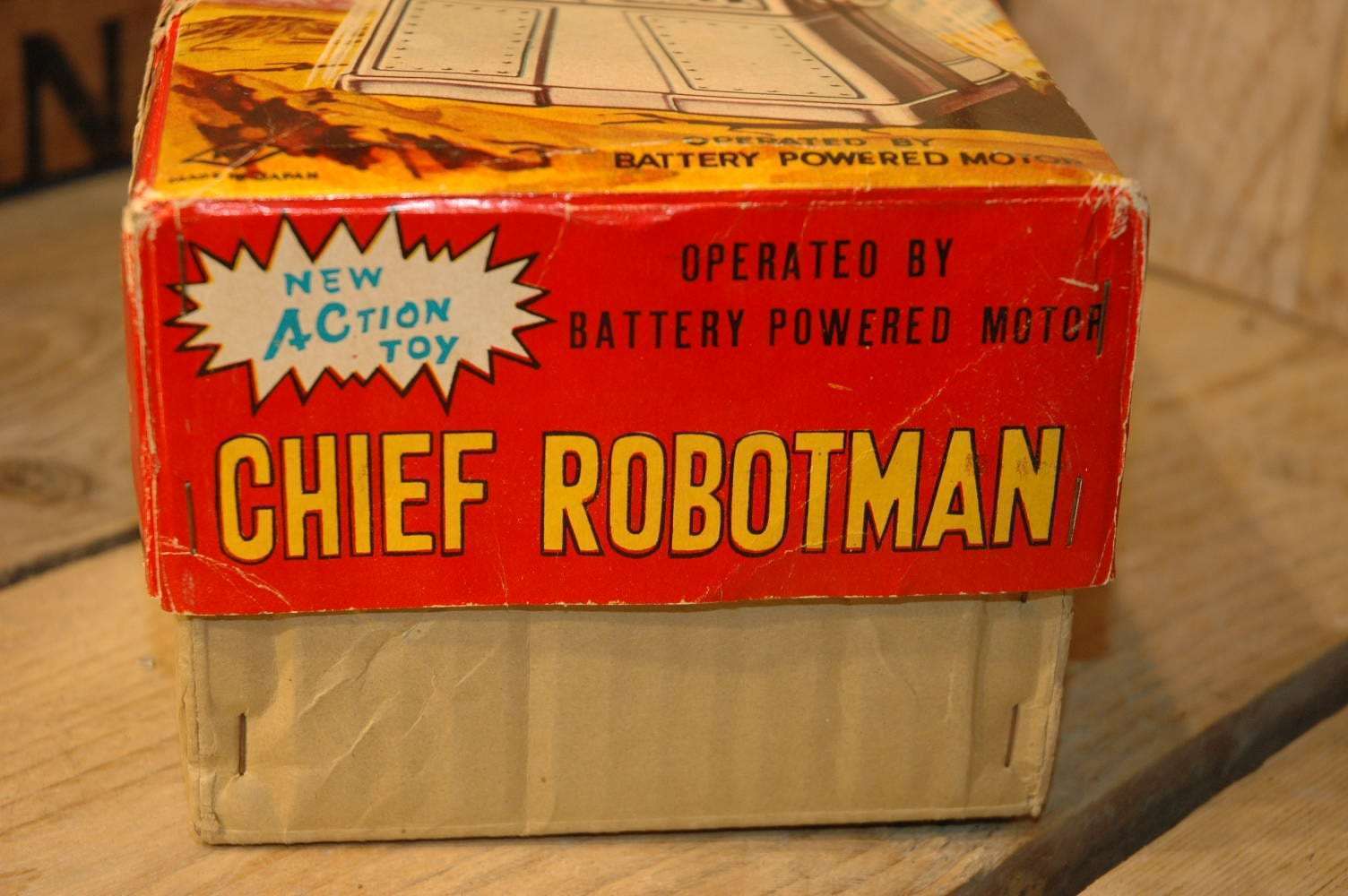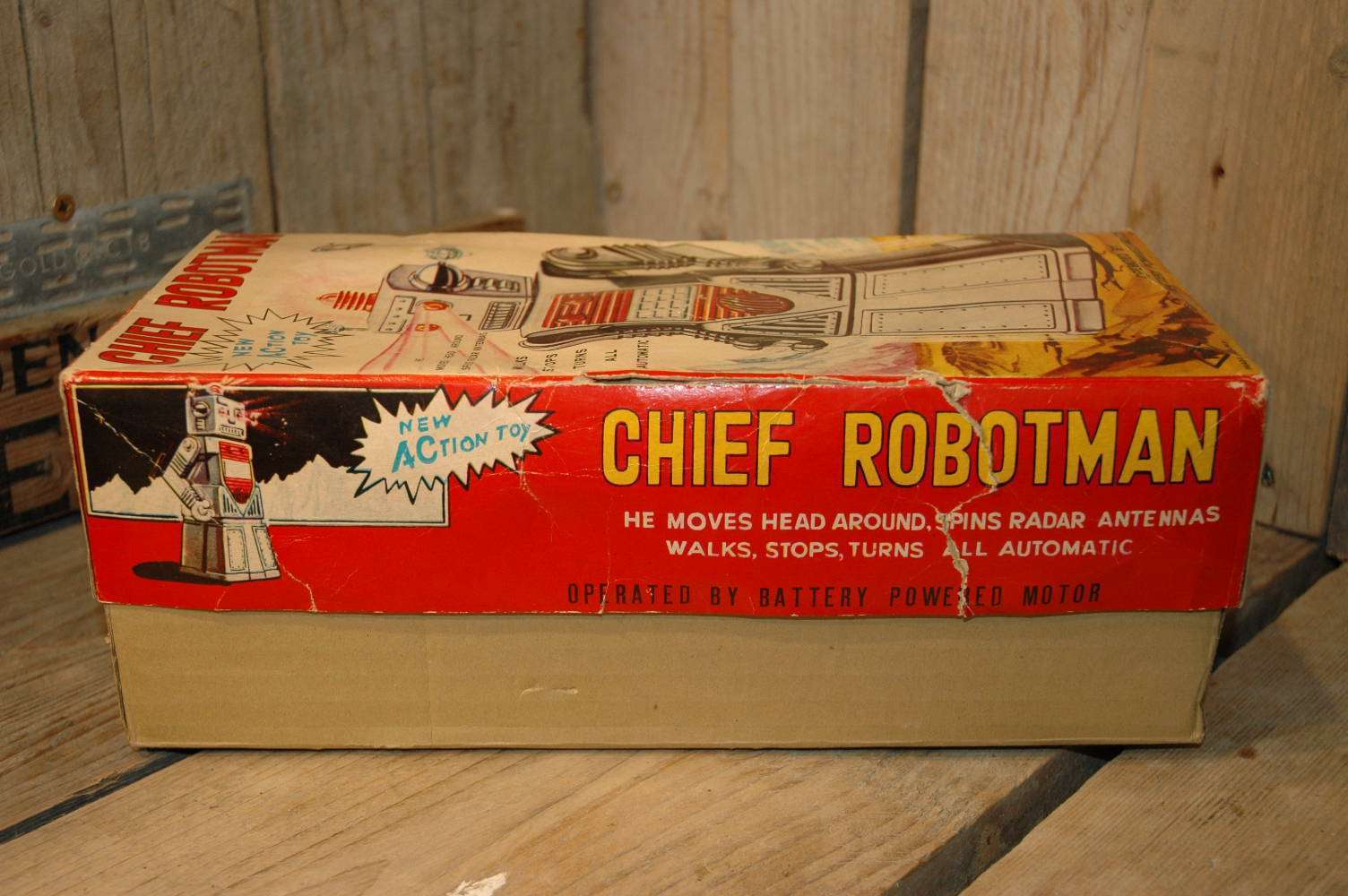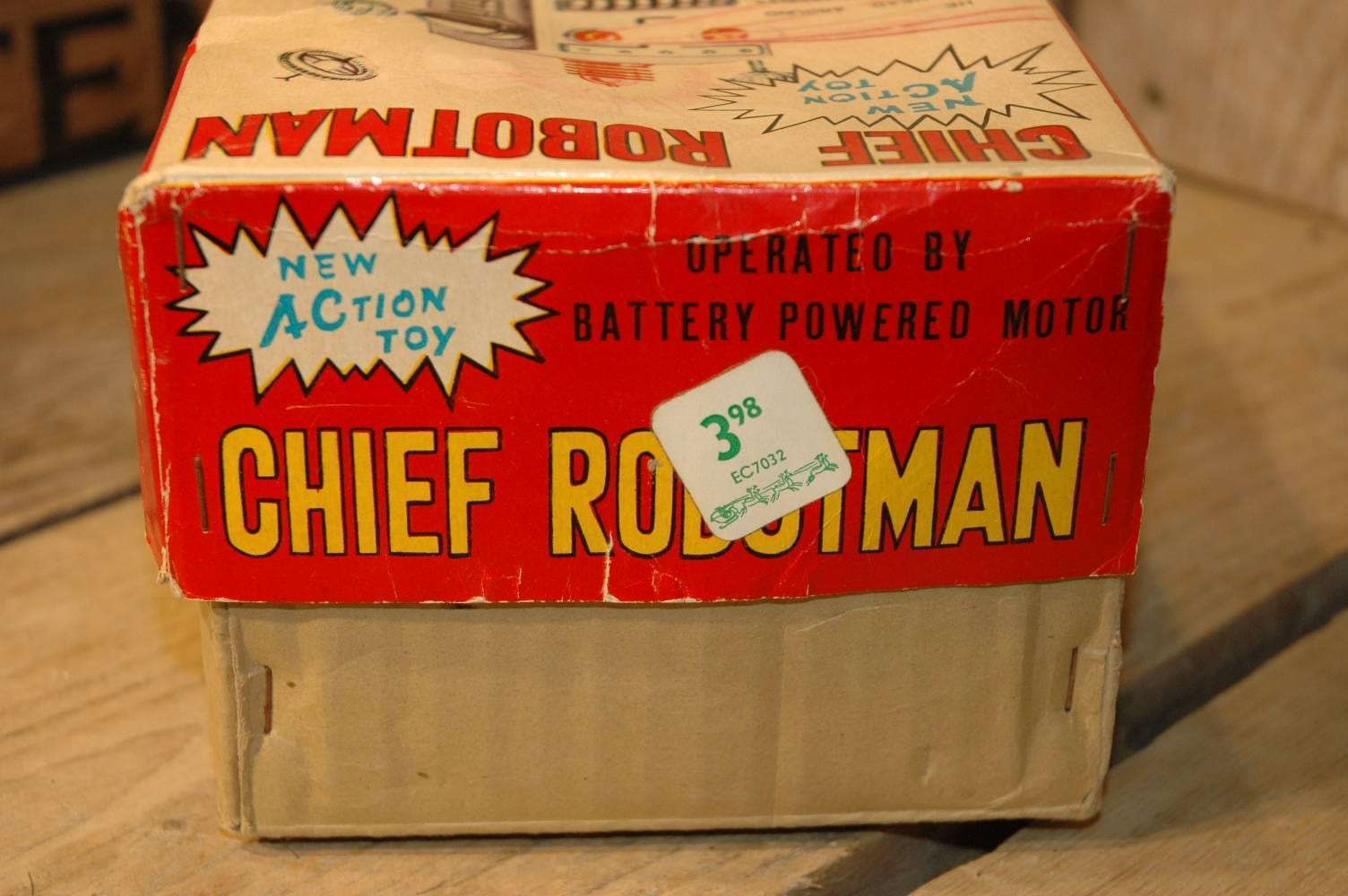 KO Yoshiya – Chief Robotman
This robot is an icon from the sixties and was build in several variations. Build by Yoshiya (KO) in Japan in the late 1950`s to the mid 1960`s This particular version was made in 3 colors that all have their own name. There is a version in grey (this example), blue and white. The grey robot is called: Chief Robotman, the White is called Mystery Moonman and this version the blue one is called Radical Robot. While the grey version ( Chief Robotman ) is the most common version the white and blue are slightly less common and more scarce then the grey one.
This Grey Chief Robotman robot was build in the early 1960`s. The actions are bump&go, with a special ( KO ) sequence that features also stop and go, the head turns from left to right while the toplight is flashing and the antennas on both ears spin rapidly. A very attractive robot that is very much alive in action.
The condition of this chief robotman is excellent, all complete and original and in perfect working condition. The robot works fine and strong, perfect mystery bump and go action, the sequences work perfectly, headlight blinks as well. The battery compartment is clean and the robot shows some light playwear throughout. Really a very nice example and although these robots are seen from time to time in the open market, its for some reason difficult to find an excellent and perfectly working example.  Chief Robotman is accompanied by its original box that shows some wear, some tape repairs on the inside of the toplid and some tears as shown in the pictures. Box condition is very good and is original.
A good original Chief Robotman in full working condition  is pretty hard to find with original box.
CFP: Contact me For Price   at:   boogo.nl@gmail.com