Project omschrijving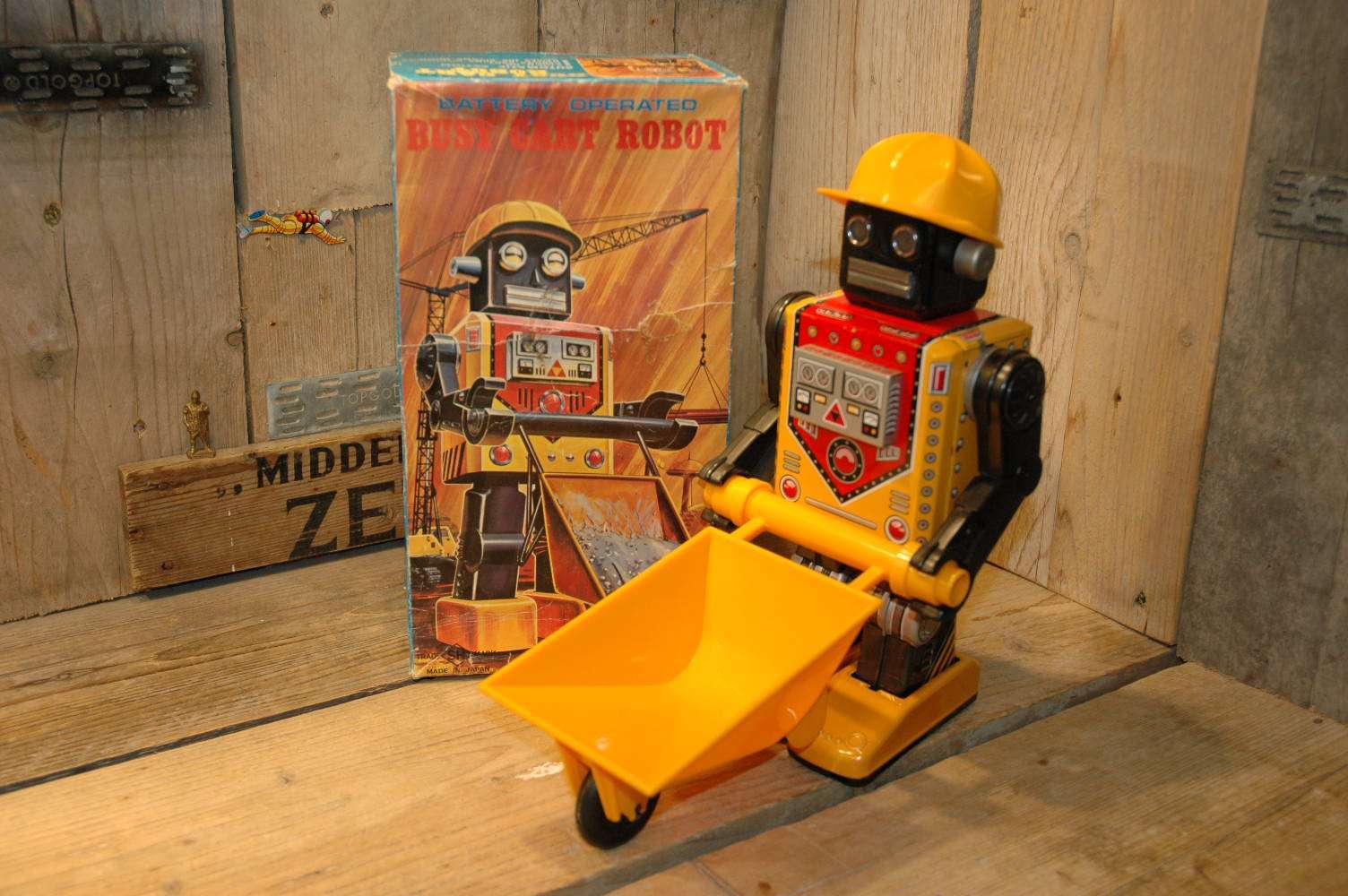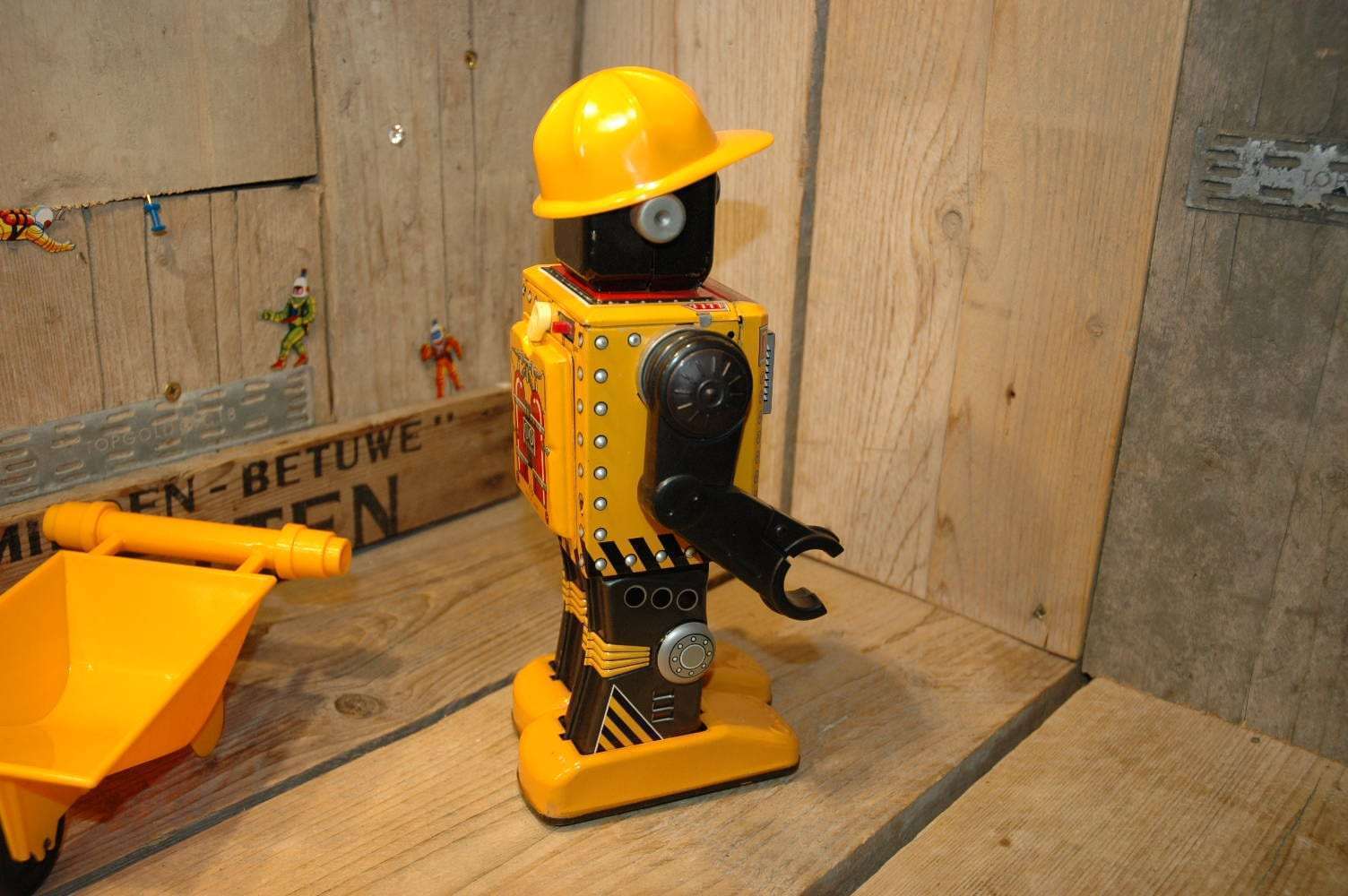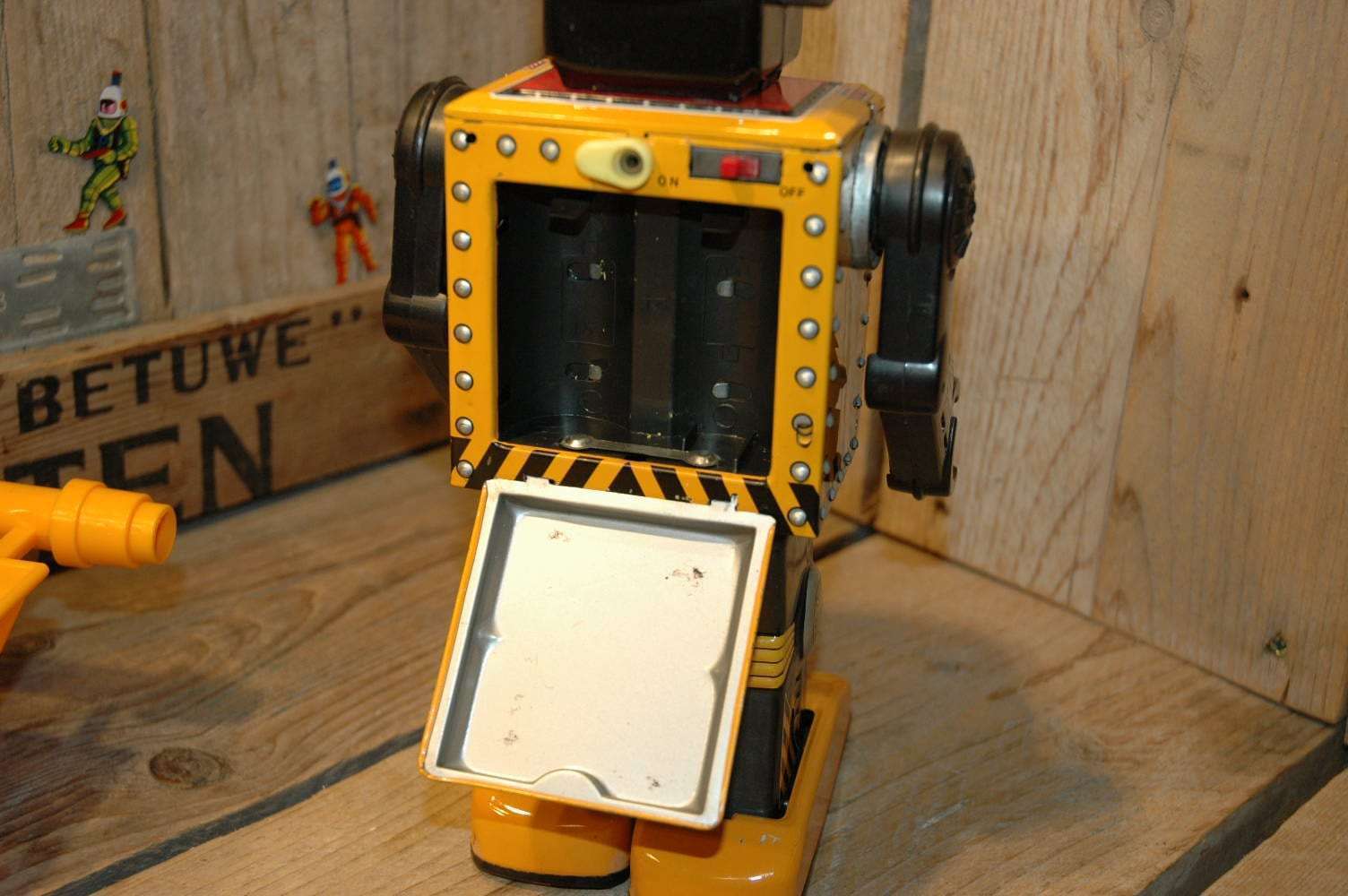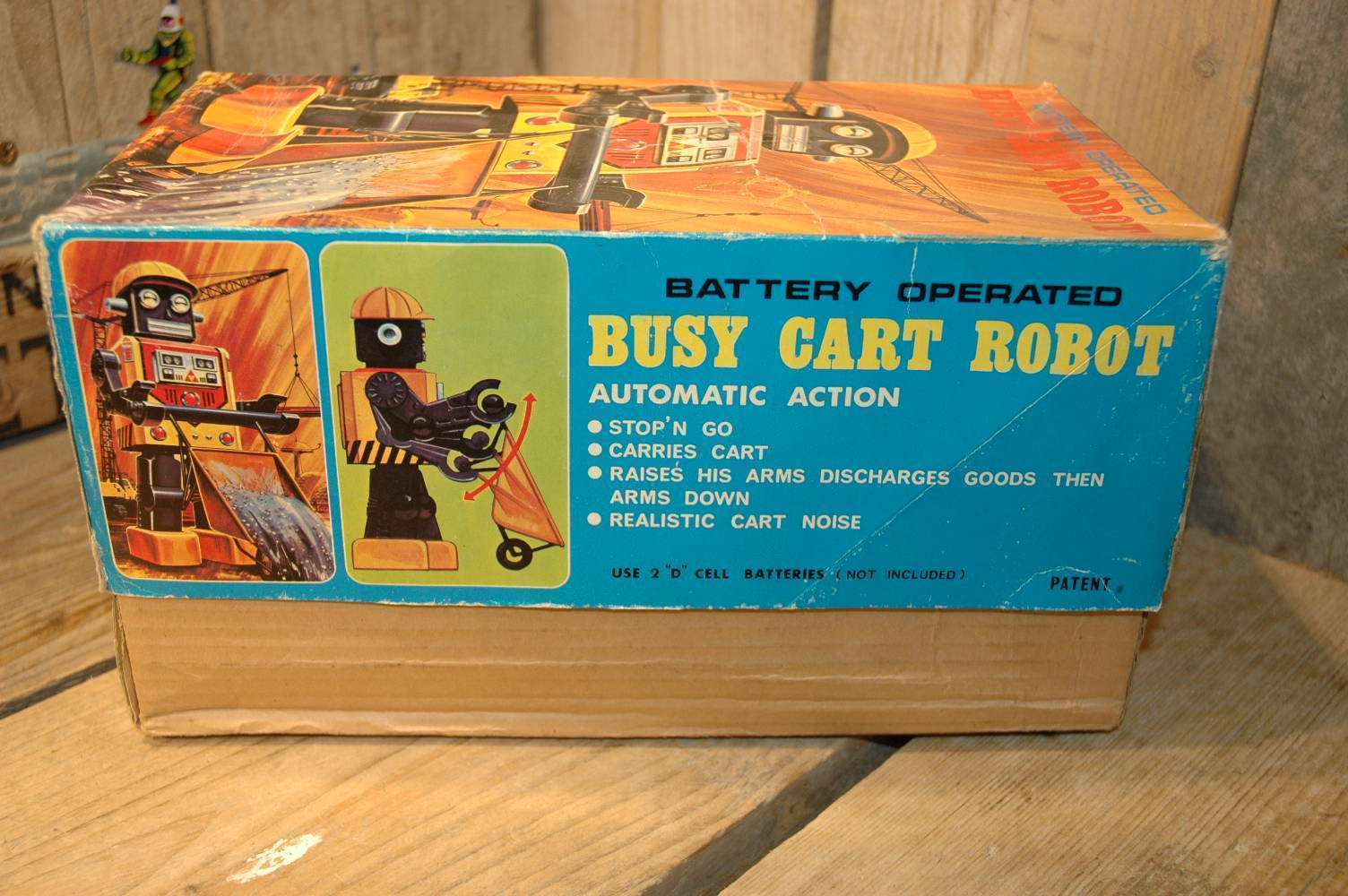 Horikawa – Busy Cart Robot  Long feet version
Have you ever wondered how a cart would sound like ? well then this is really the robot for you, let me explain. This great robot with yellow litho was produced in the mid 1960`s by Horikawa in Japan. The box explains as follows:
BUSY CART ROBOT     AUTOMATIC ACTION
* Stop and Go
* Carries Cart
* Raises his arms discharges goods then arms down
* Realistic Cart Noise
And exactly the last quote pulled my attention …….
CART NOISE       Wow !!
Always pay good attention to the text on the boxes of old Japanese toys, its FUN because their english was not always that good ( just like mine )
This Busy Cart Robot is the rare and much scarcer so called: "long feet" version. The robot has different litho also on the legs.
The condition of this busy cart robot is excellent to near mint and the robot has been gently played with. The robot is all original and complete and shows some light playwear.
The cart is original and in mint condition as wel. No rust, dings or whatever and this little hardworking yellow fellow works perfectly with all the actions, CARTNOISE and walking action. No Flaws to mention about this robot.  Busy Cart robots were made in several variations with different feet, litho and hats ( even a red hat I believe ) The robot works fine and strong. The robot is accompanied by its original box. The box has 2 tears in the toplid, caused by placing the cart in the box in the wrong direction. The rest of the box is really excellent and is still a very nice example. The box is scarce for this robot.
Horikawa Busy Cart Robot with Long feet and with original cart and box is a scarce combination. Rarely seen in the open market in this condition.
CFP:  Contact me For Price        at       boogo.nl@gmail.com