Project omschrijving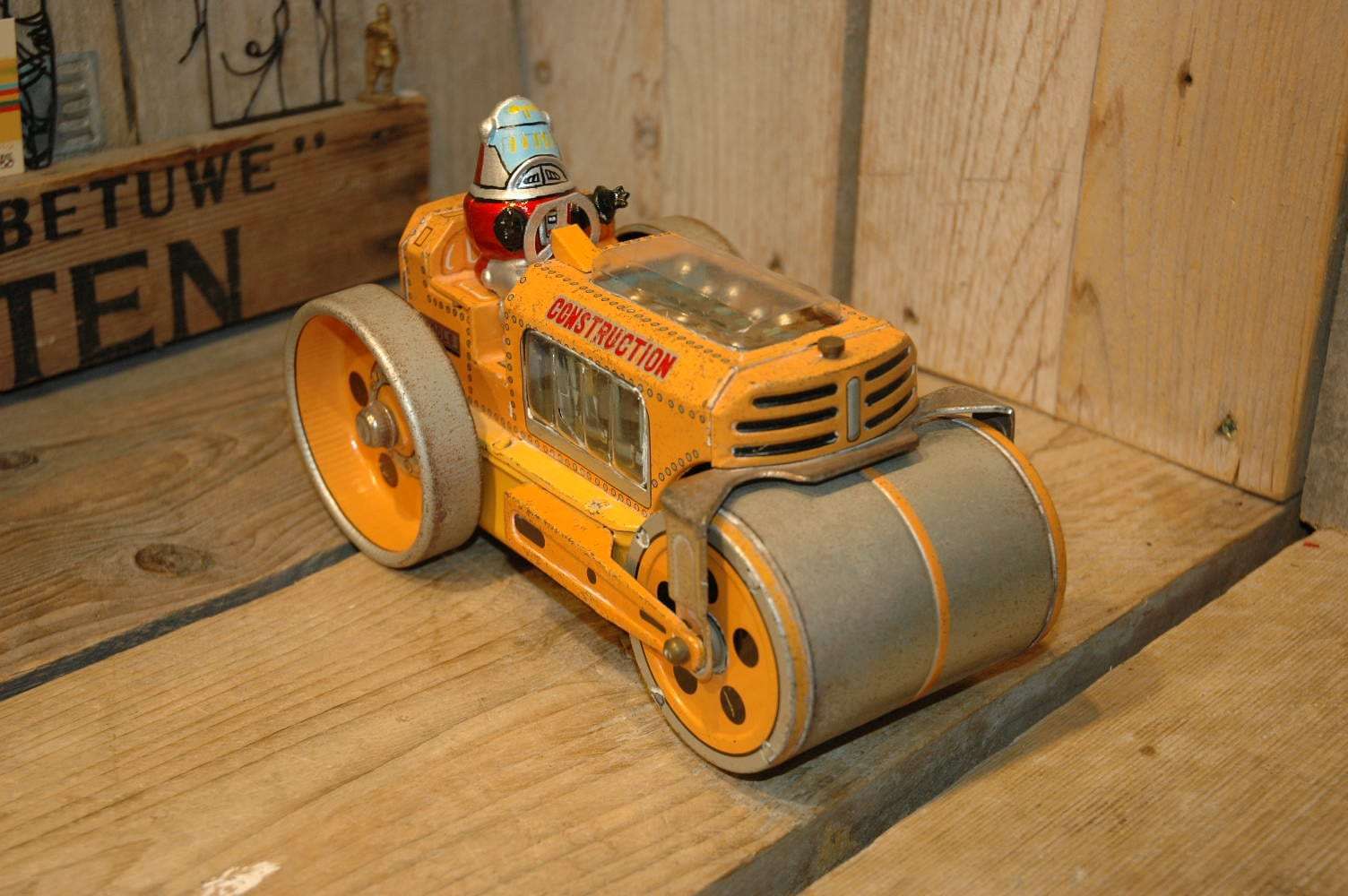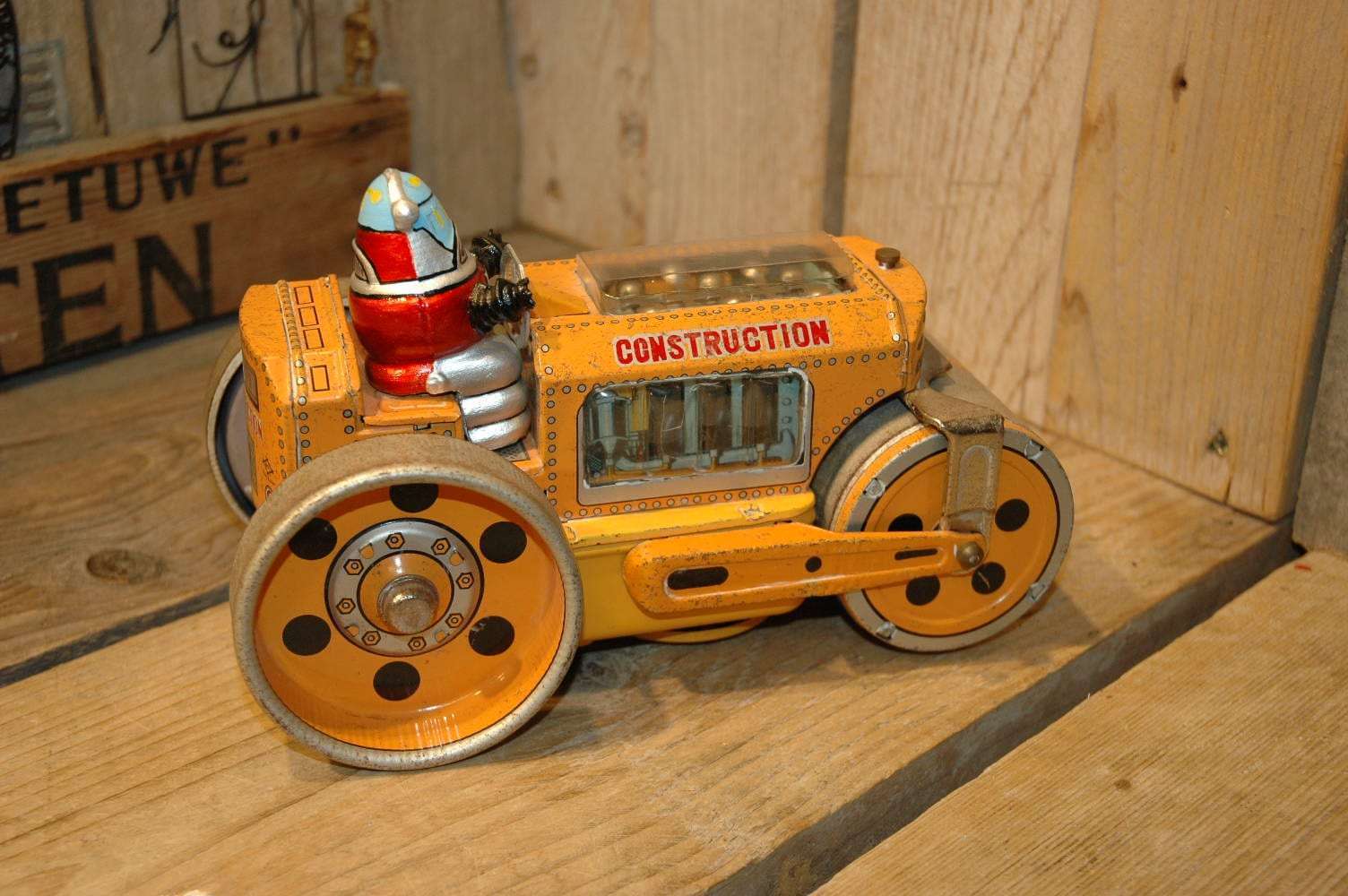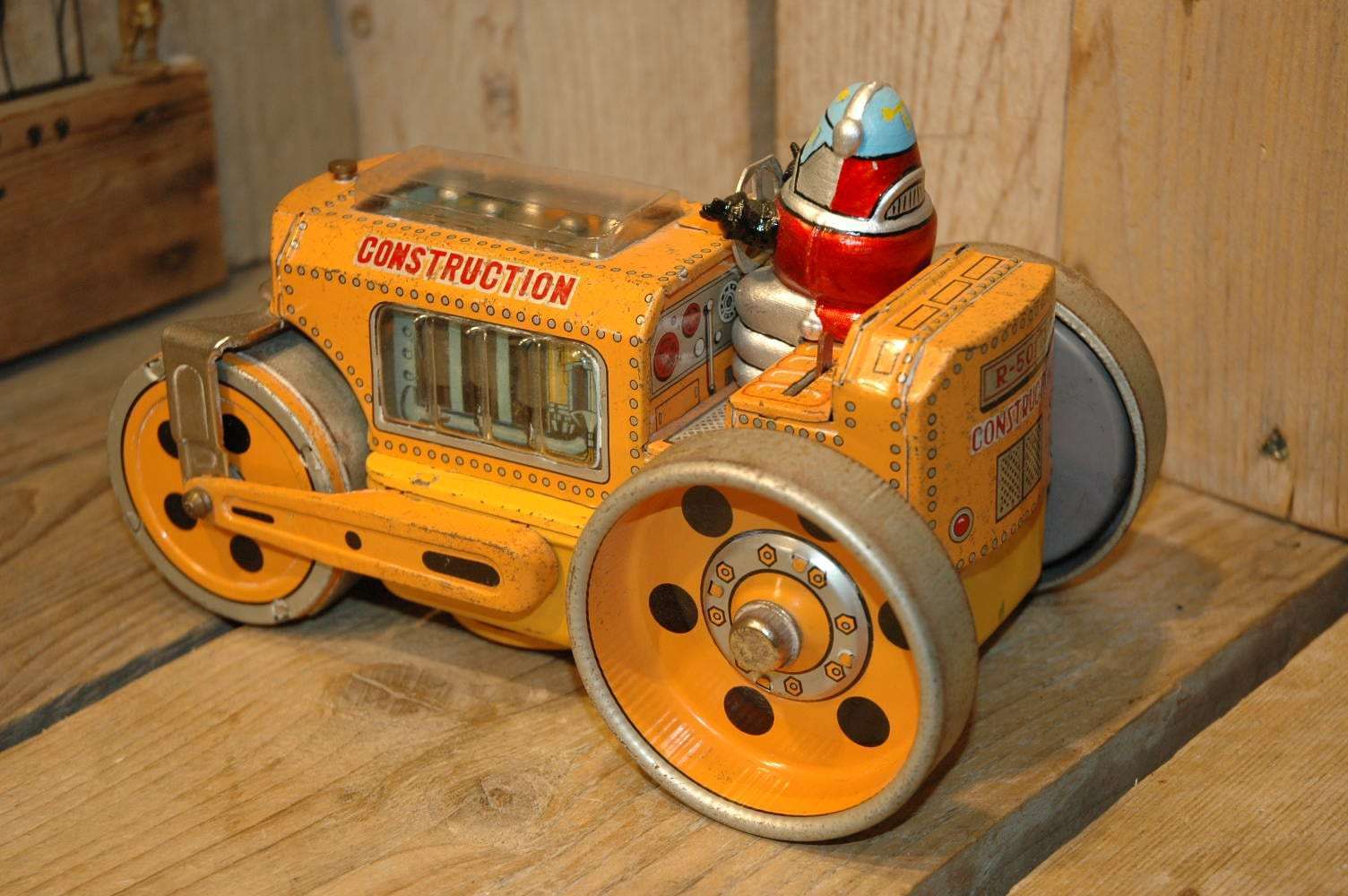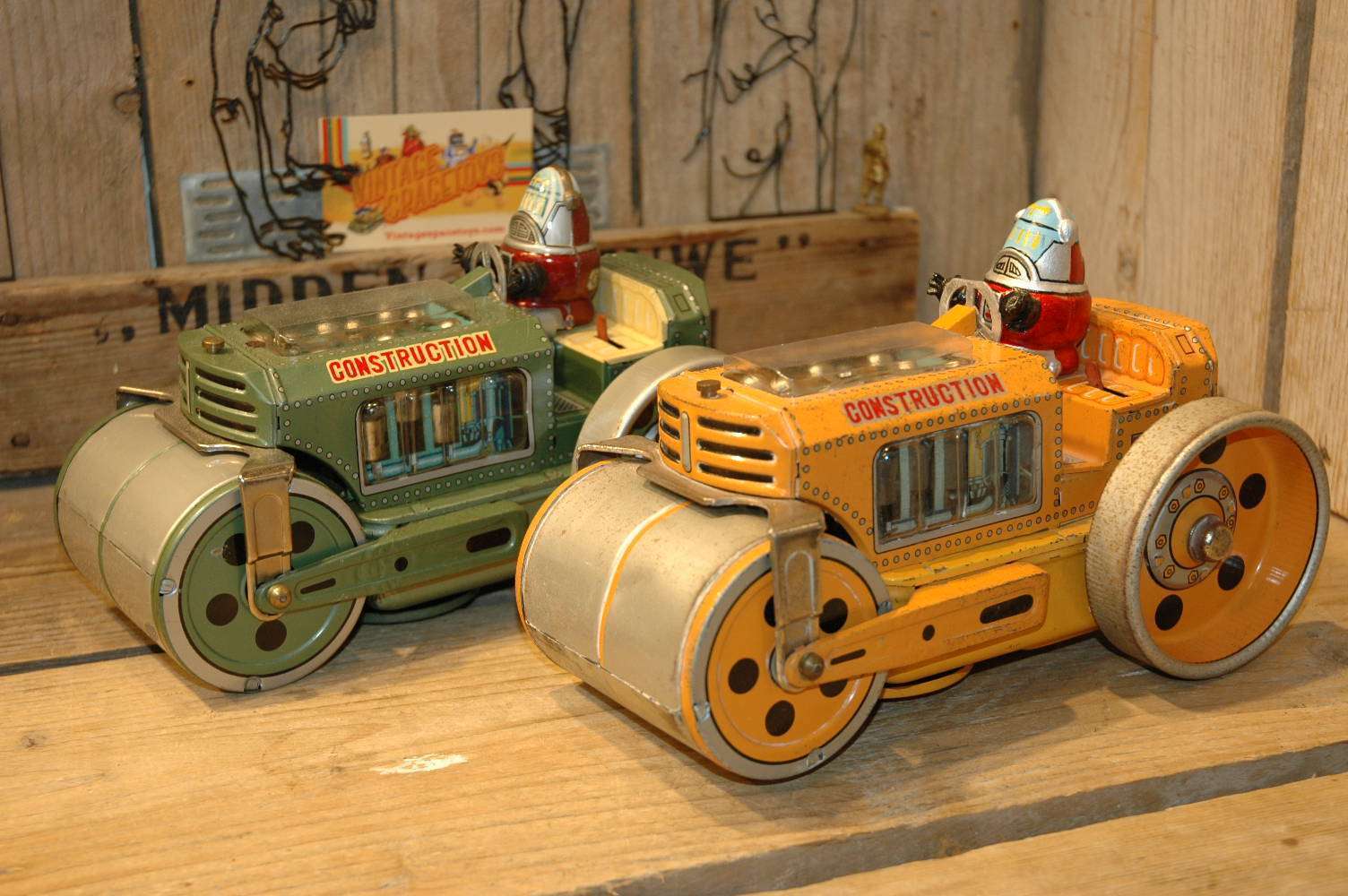 Daiya – Road Construction Roller Custom Made.
The introduction text is maybe more than this toy actually is… Its only the Robby Robot that is custom made for this orange construction roller 🙂  I found this toy in this condition on ebay some years ago. I really had to look twice, maybe 3 times or more…. Isnt this toy supposed to be Green ! ?   I never had seen this toy in this color variation and in first glance I thought it was discolored but that is absolutely not the case !  This construction roller is in original orange color condition….
I searched the web, facebook, my books, auctions but really no result… it remained a mystery and nobody could tell me something serious about this orange roller until a few weeks later a friend of mine found a small picture with this orange roller with a farmer on it 🙂 . so that was the conclusion of the roller mystery.. this toy, that we all know in green with robby was also made in orange with a farmer sitting on it.   The farmer was missing on this one.
Now the orange variation must nog have been a very good selling toy or… not many were ever made because you can really not find any info or pictures on the web… in orange it even looks much more scarce than in green with robby…
Anyway.. I was happy and decided that the orange roller also needed a robby to drive it but… as these are not for grabs, i decided to make on myself. I made a high resolution 3D scan of the original robby and printed it in 3D on one of my Ultimaker printers in high resolution. Than I handpainted the robot and that even turned out better than I could ever dreamed off…  Now I am not the best painter in town but the robot really looks a lot like the original robby robot so mission completed 🙂
The roller is not working properly but as this is a complex toy and I did not want to do more damage by taking it apart I decided to leave it the way i found it. It shows quite some wear but its complete and original and even all the plastic windows are there with only one that has a crack, amazing.
If you have the original green one, it will make an awesome pair to complete your collection with something unique 🙂
Contact me For Price      at       boogo.nl@gmail.com