Project omschrijving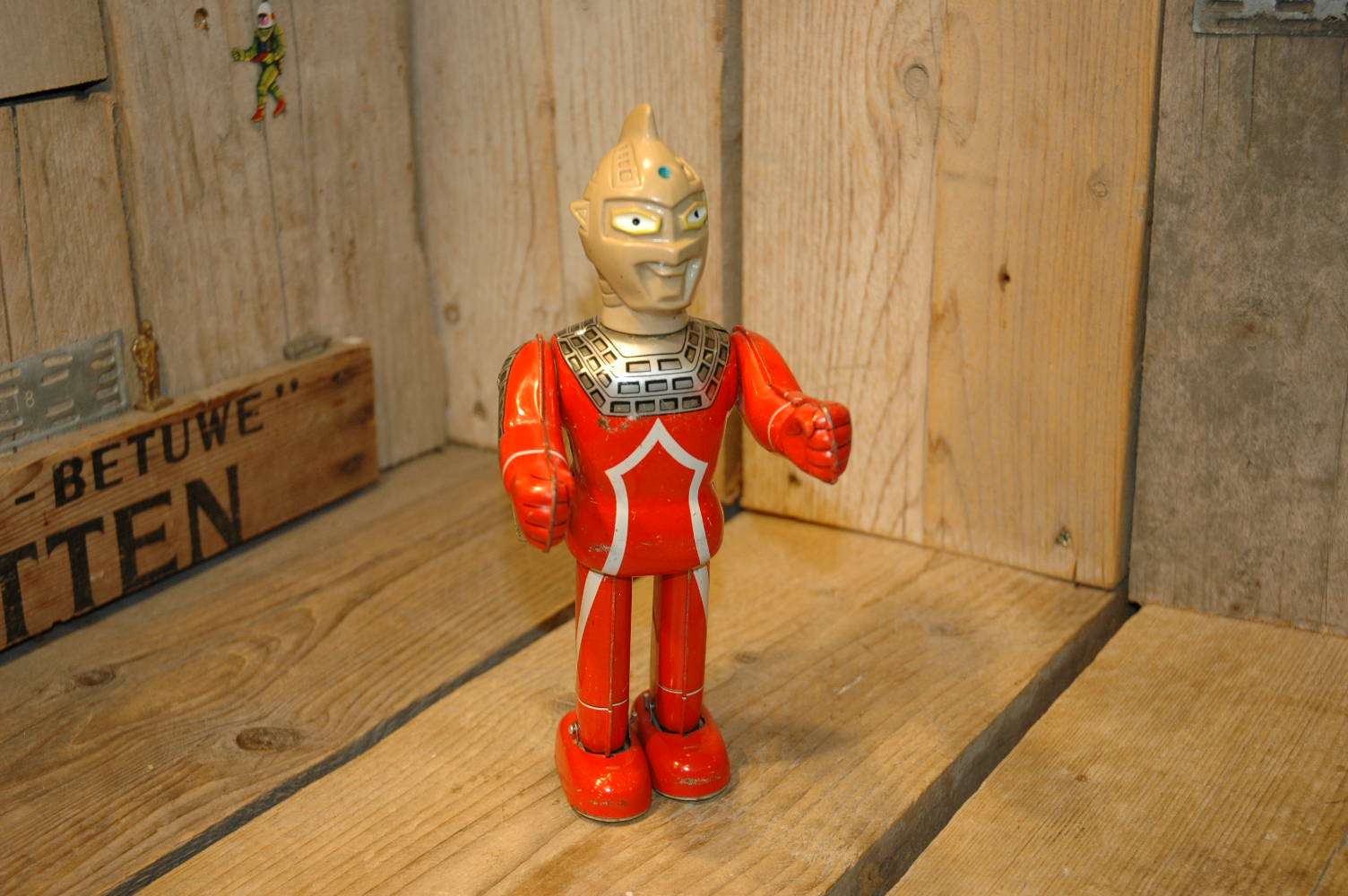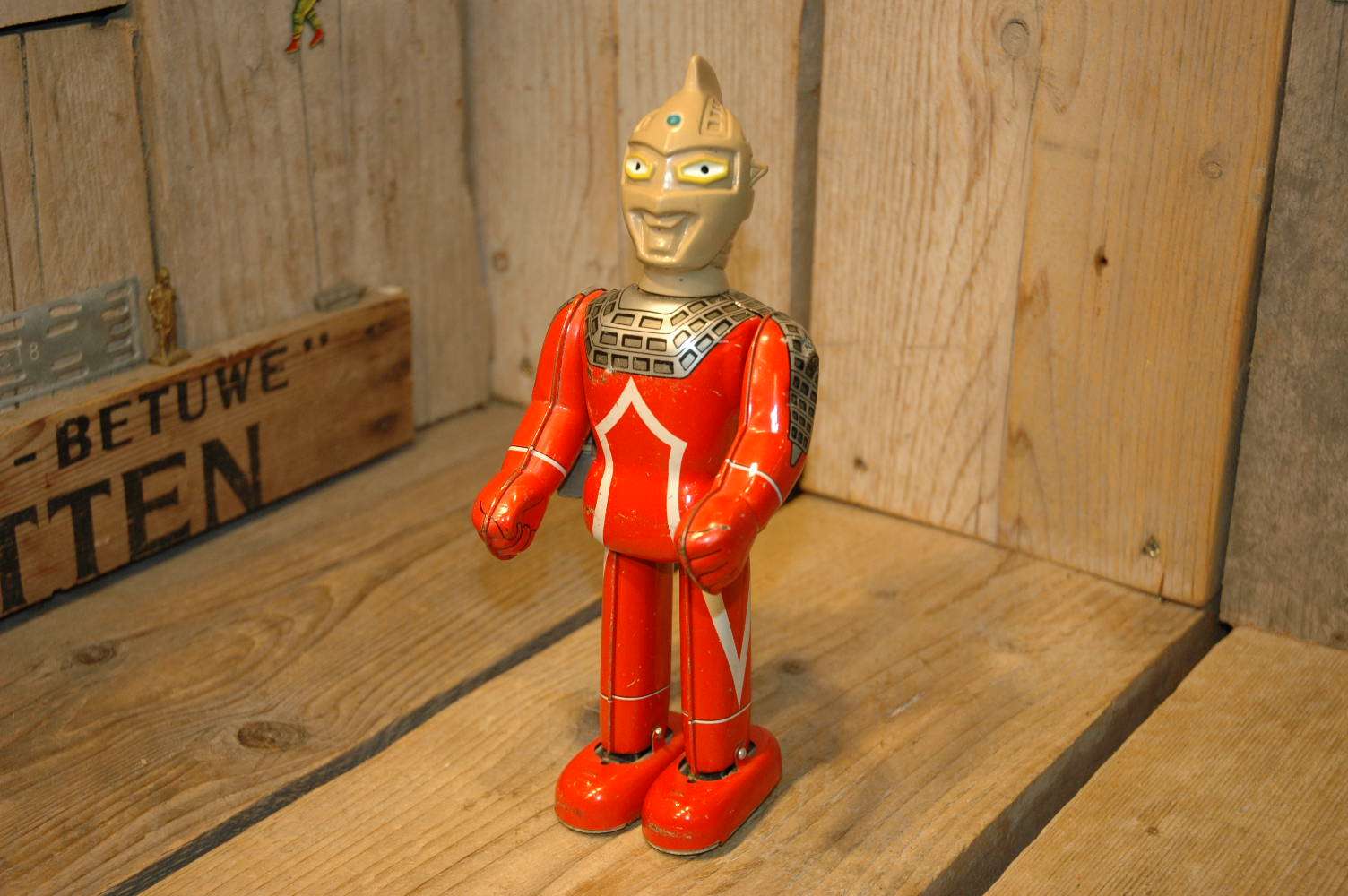 Bullmark – Ultra Seven
This rare and scarce Ultra Seven Robot was made in the early seventies in Japan by BullMark.
Made out of lithographed Tin and clockwork powered. In action the robot walks forward with.. cool looks ! 🙂
Rare and scarce robot.. hard to find.
The condition is very good to excellent with some things to mention. There is normal play wear throughout the robot but overall the litho is still in very good condition. The clockwork mechanism works fine and strong. The robot still walks but tends to fall over from time to time. this is because the plastic base is worn out where the rods enter the feet… this is from beeing played with.. and that is what these toys were made for ! 🙂
I tested the robot and it walk OK but you need to be there in case he falls over.. further he works fine and strong.. all original and complete.
Hard to find in any condition !
CFP: Contact me For Price          at           boogo.nl@gmail.com