Project omschrijving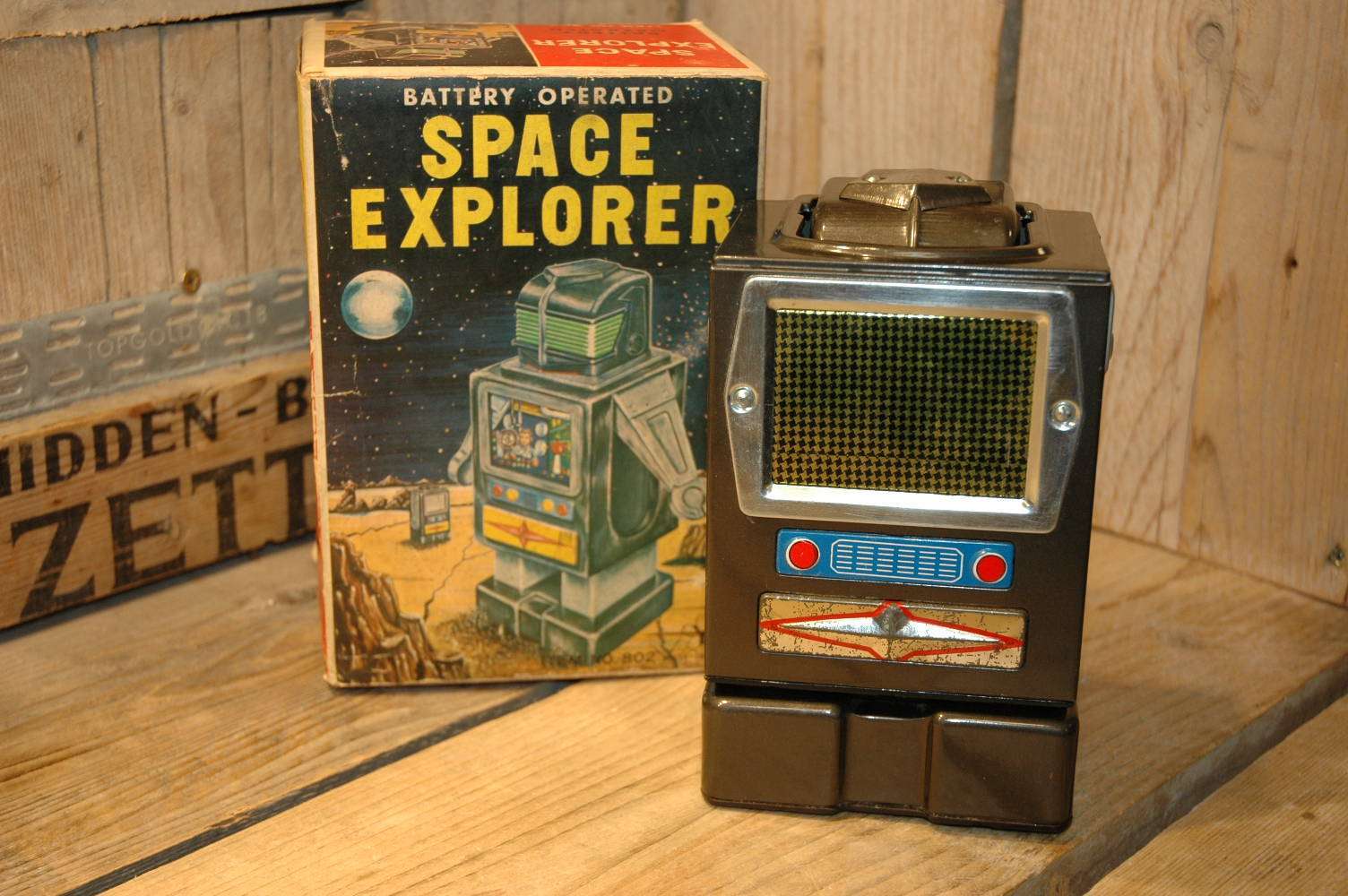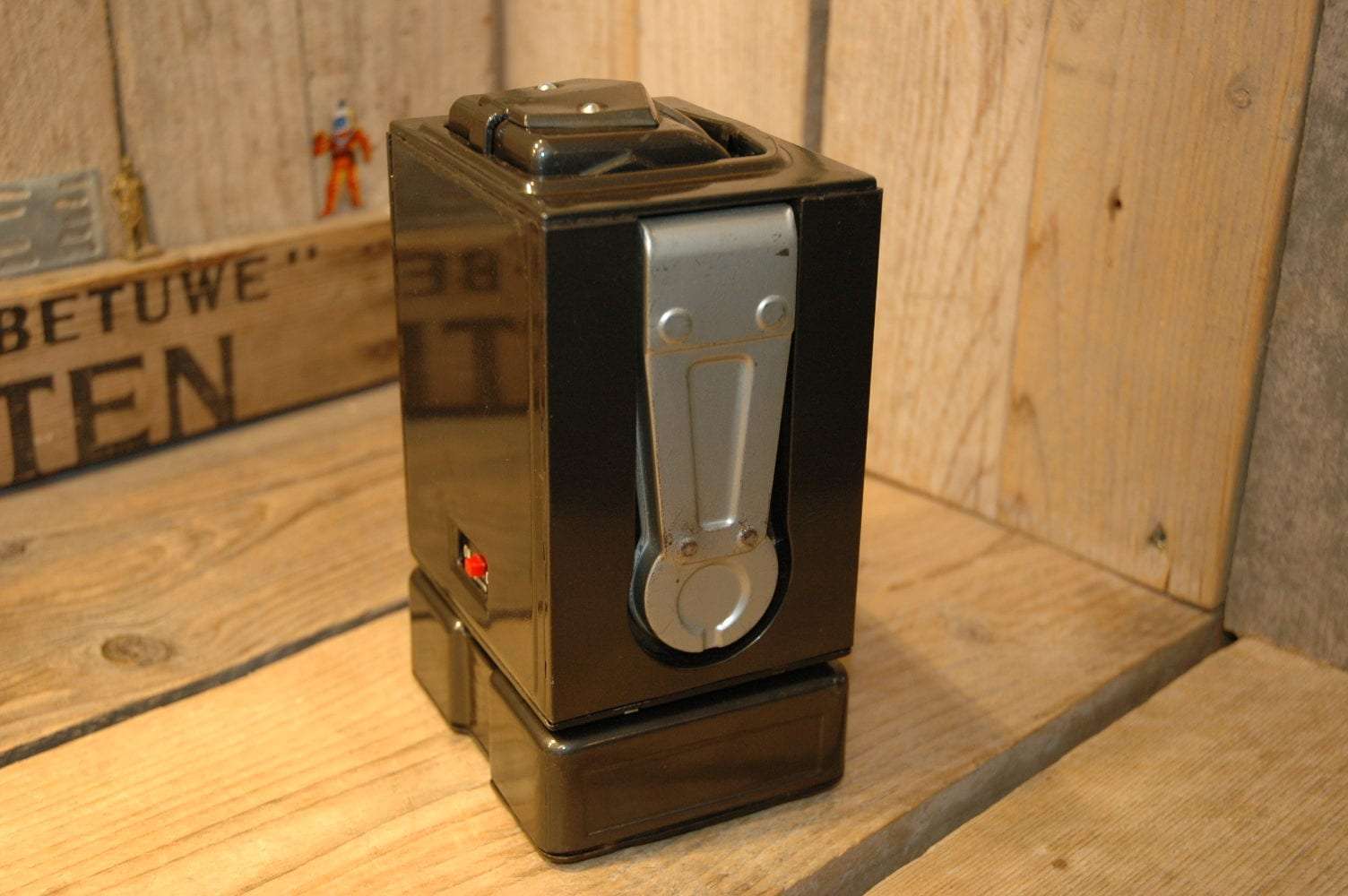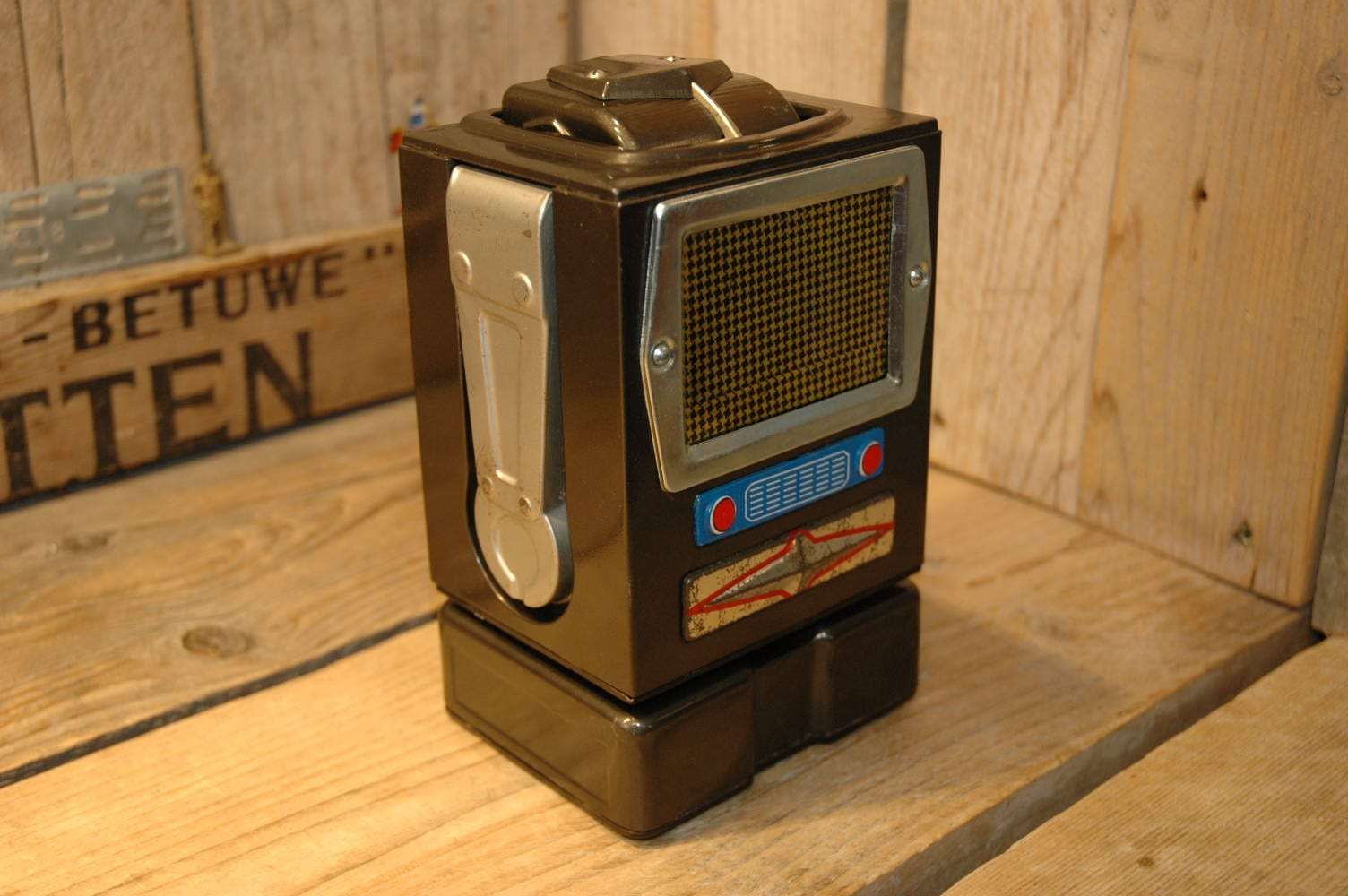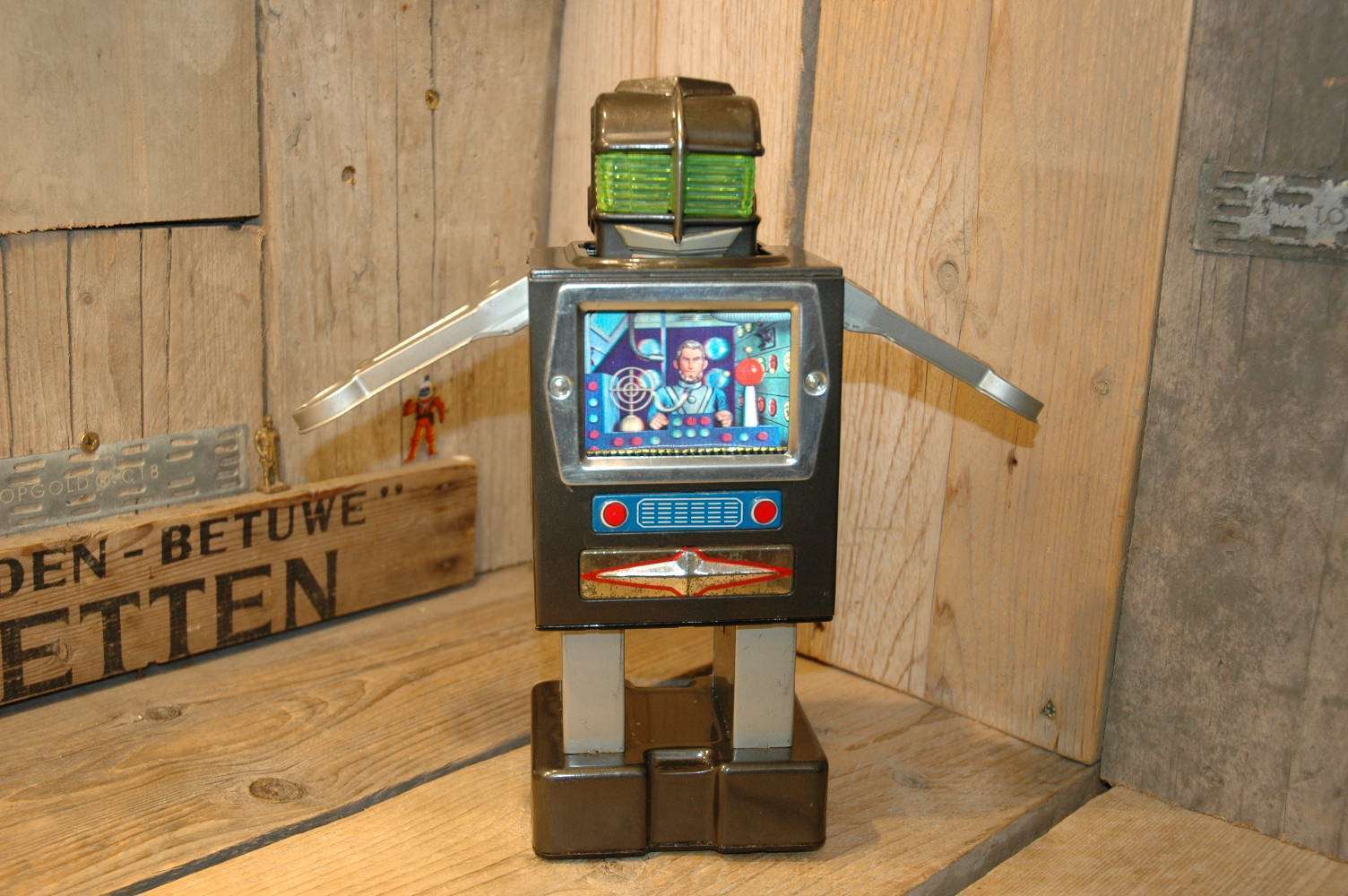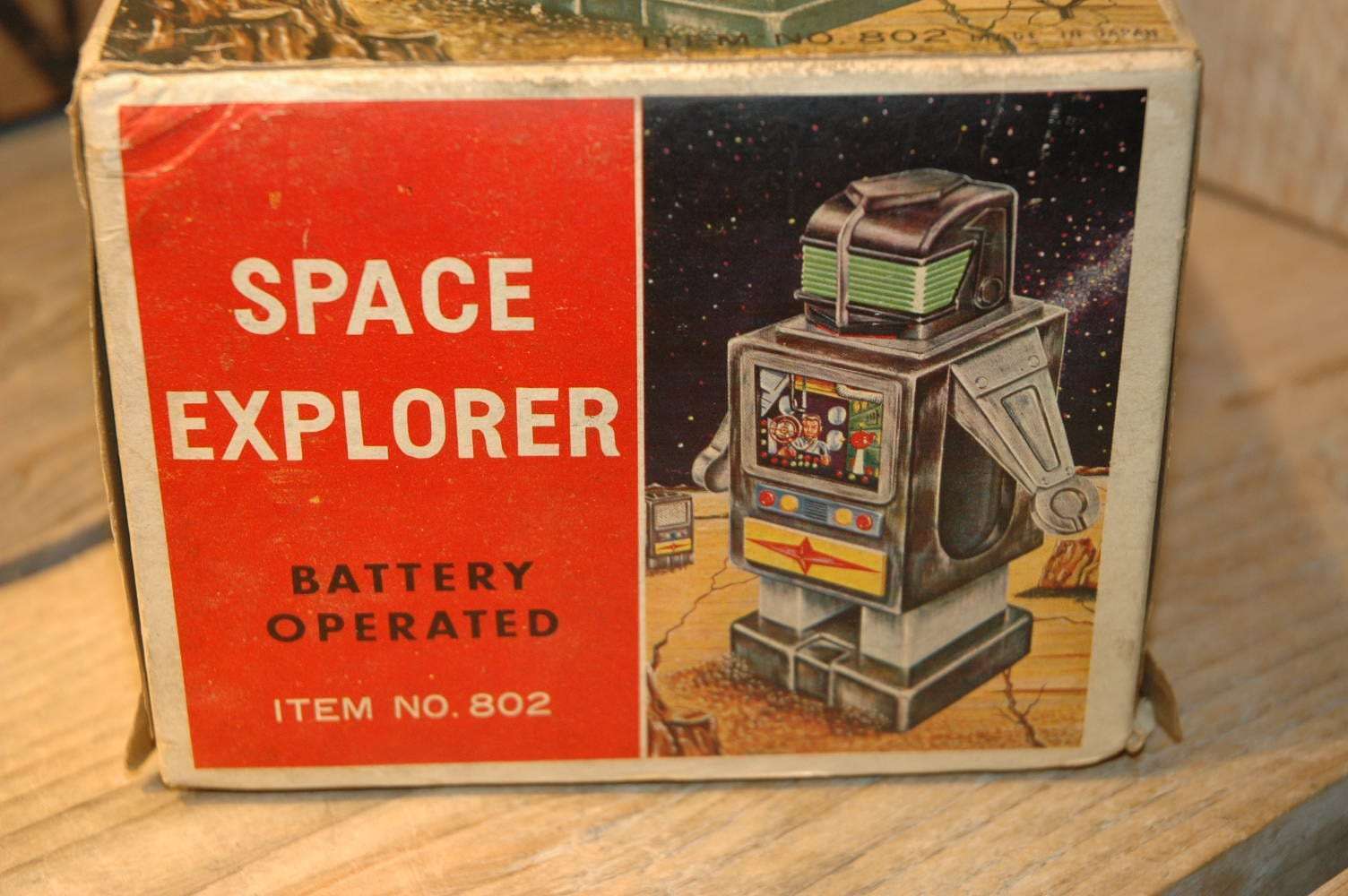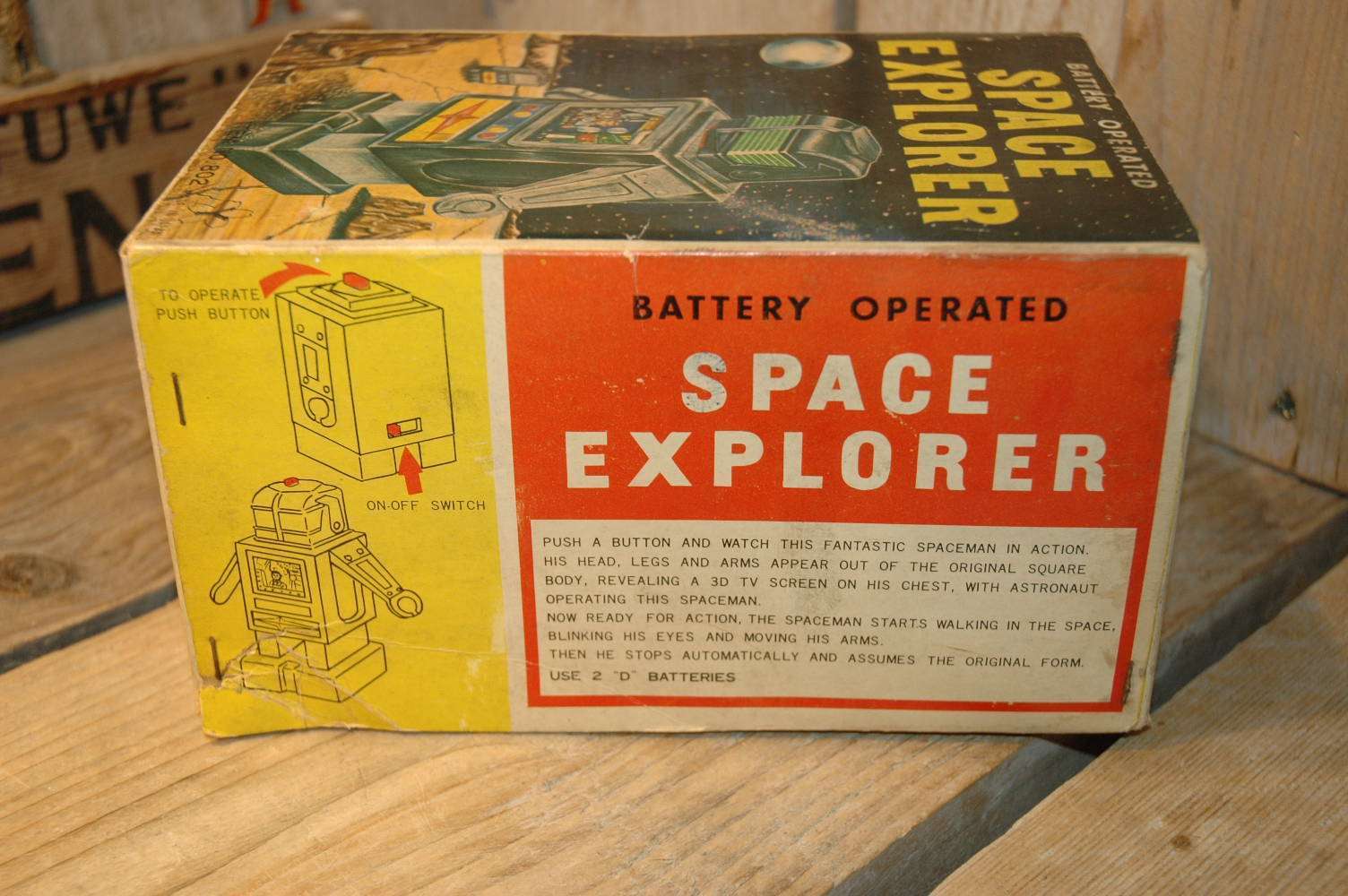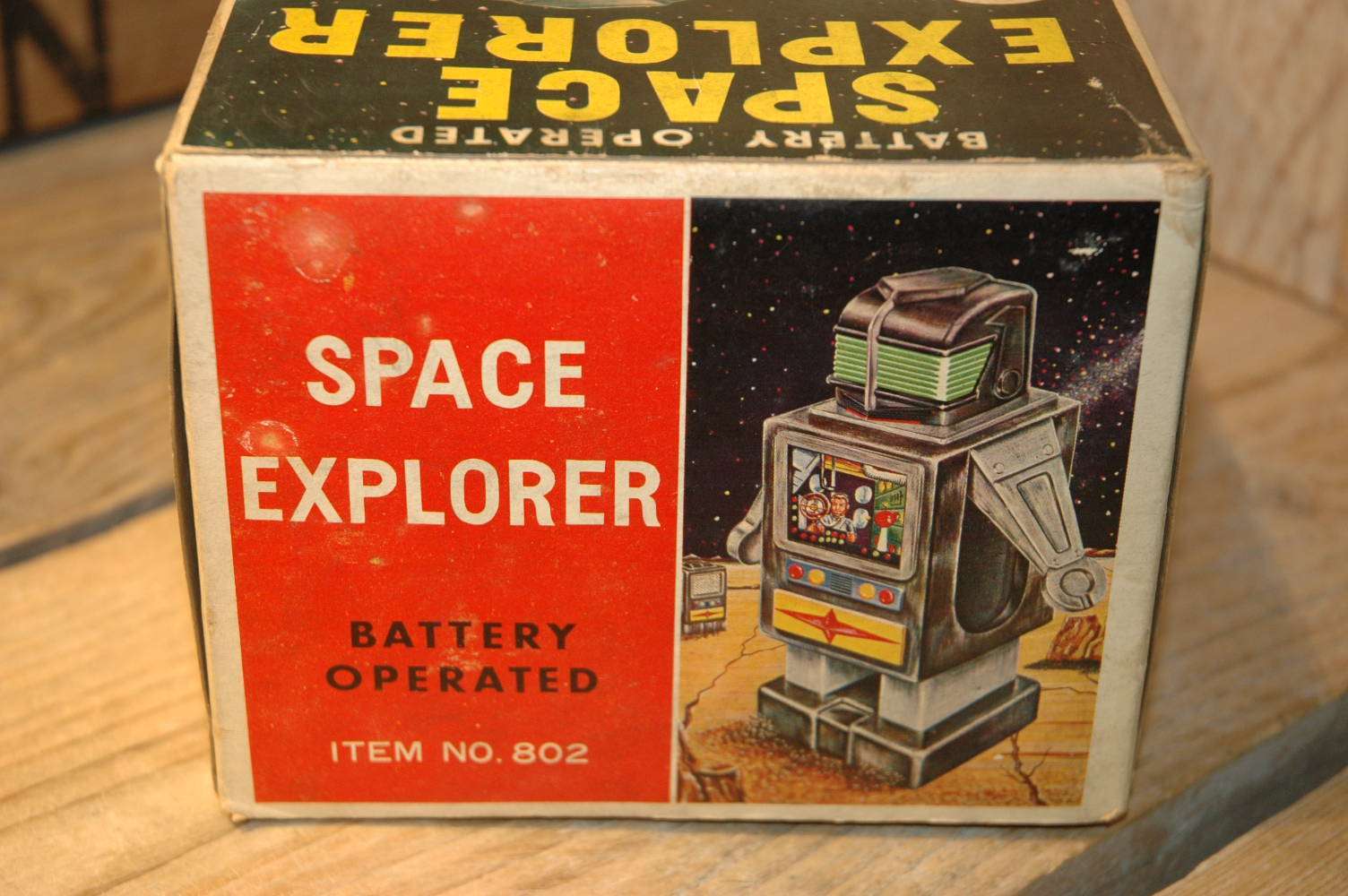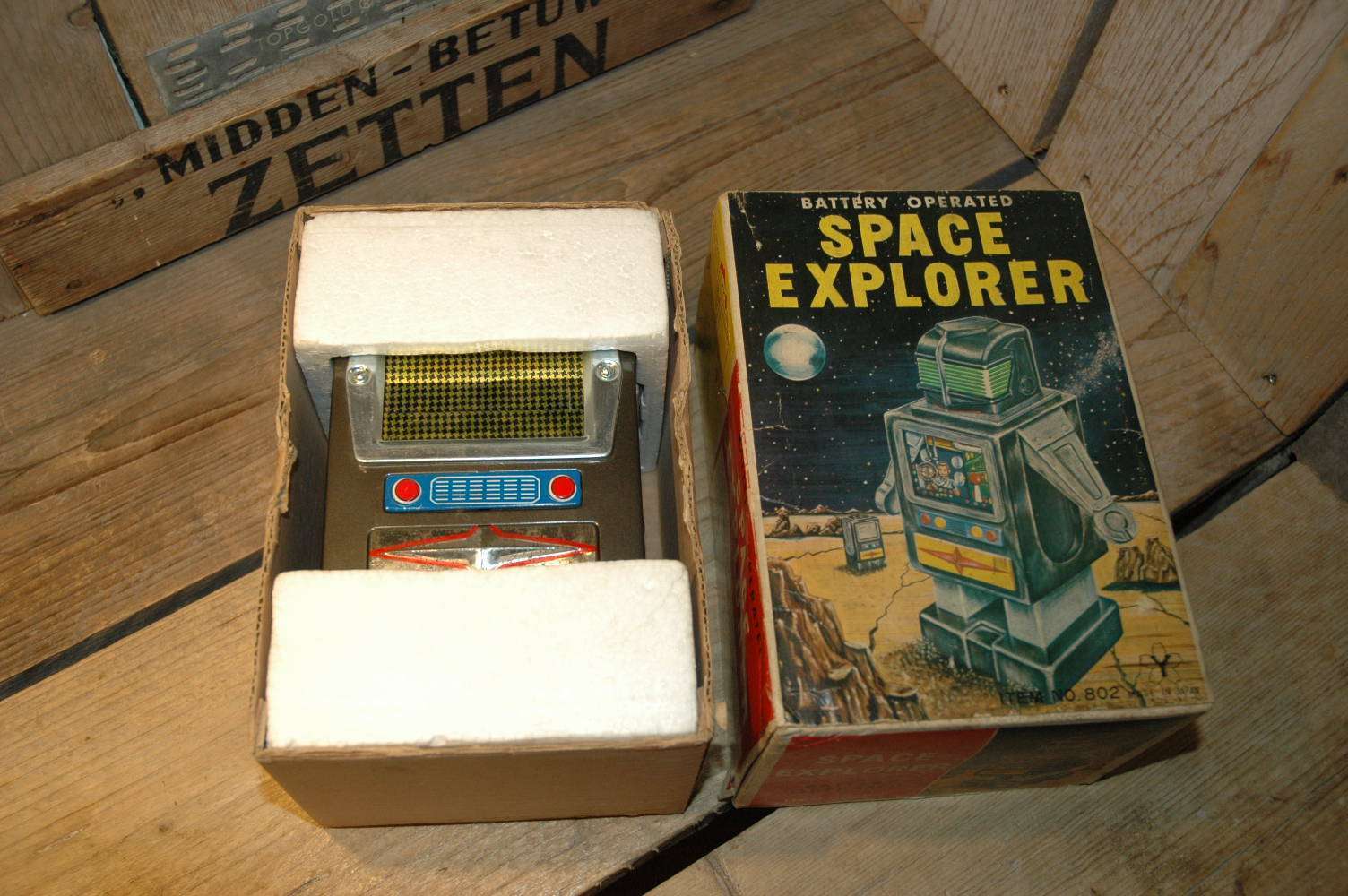 Yonezawa – Space Explorer
This treasure was kept for over 25 years in a collection robots and space toys in Rome ( Italy ) where it was stored away in a basement, together with over 150 other robots and spacetoys. All packed in boxes, some were displayed but most were collected, packed and never saw daylight again for many many years. This Rare variation of Space Explorer with original box was part of that collection.
One of my personal favorites for sure… This Television set from Yonezawa 🙂  Space Explorer robot was build in the late 1960`s ( I assume 1967 but I am not sure about the exact date ) It was build in Japan by Yonezawa. The actions are really fantastic and I still keep wondering how they were able to produce such beautiful space toys those days.
The robot starts as a box. When you hit the switch at the back, suddenly all kind of freaky actions start: A robot head rises out of the box with rapidly blinking lighted eyes, the screen that blinded the front section, lowers and it reveals a kind of 3-D scene of an pilot/astronaut in control and the robot starts to walk and his arms are spreaded out.
After a while the robot stops walking, his head goes back in, the scene in front is covered again, arms flap in and the robot stops his action. Yonezawa`s Space Explorer Robot is one of the most complex robots ever build in the fifties. The "box" houses a complex mechanism to produce this awesome and great action.
The condition of this Yonezawa Space Explorer is excellent, all original and complete and best of all… its PERFECTLY working ! These robots many times have problems with the mechanism and don't walk anymore… but… this one DOES ! works fine and strong with ALL the actions, blinking eyes, walking action, tv screen, arms… it all works fine !  The robot shows some playwear and the chrome parts on front show wear because of age… Light wear, no damage and a clean battery compartment. Only flaw to mention is a crack in the green part of the eyes. The robot is accompanied by an excellent to near mint original box and has both the original inserts.  Fantastic box, best i have seen in years.
Very hard to find with original box and inserts and in working condition !!
CFP:  Contact me For Price     at      boogo.nl@gmail.com