Project omschrijving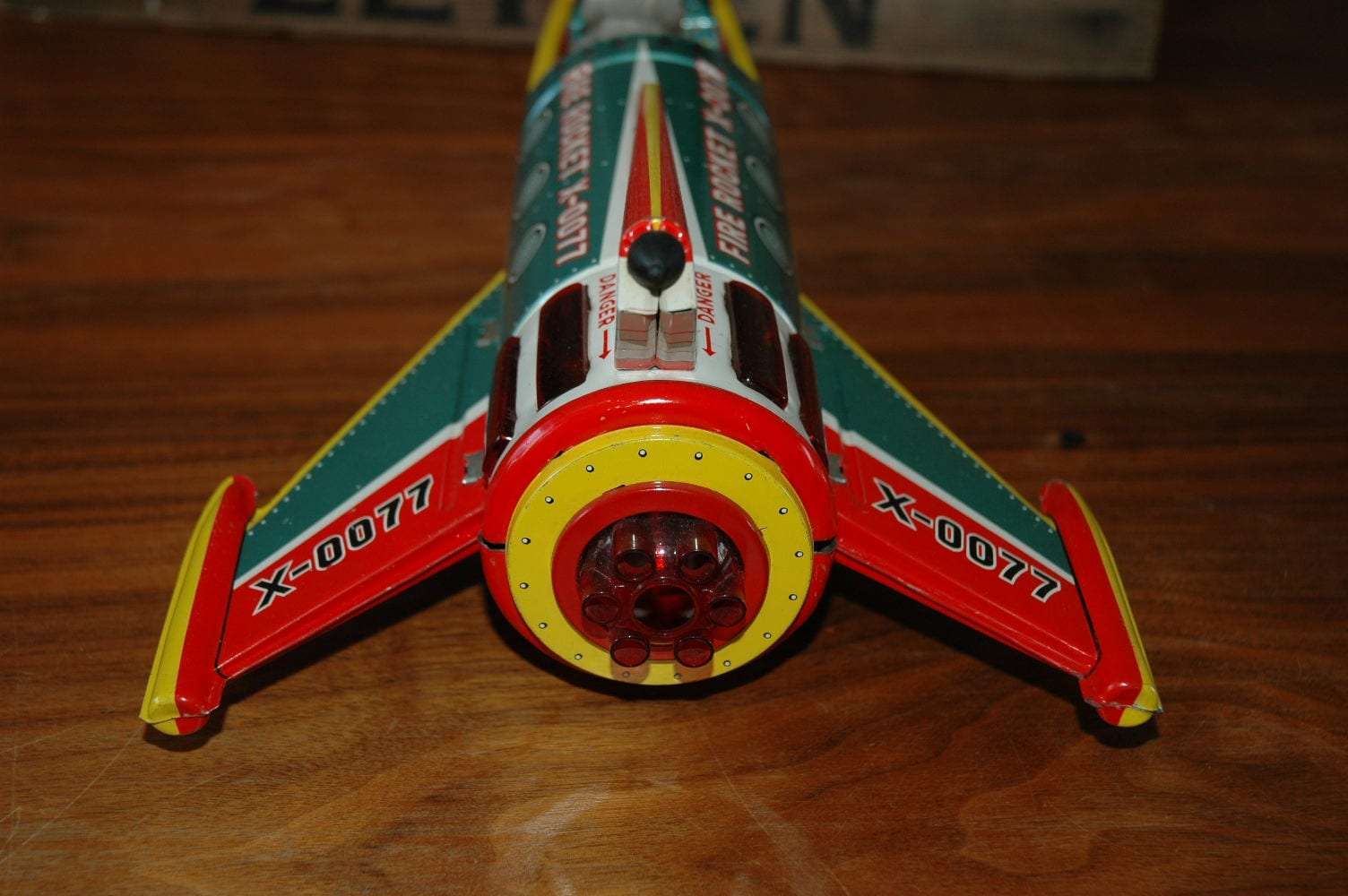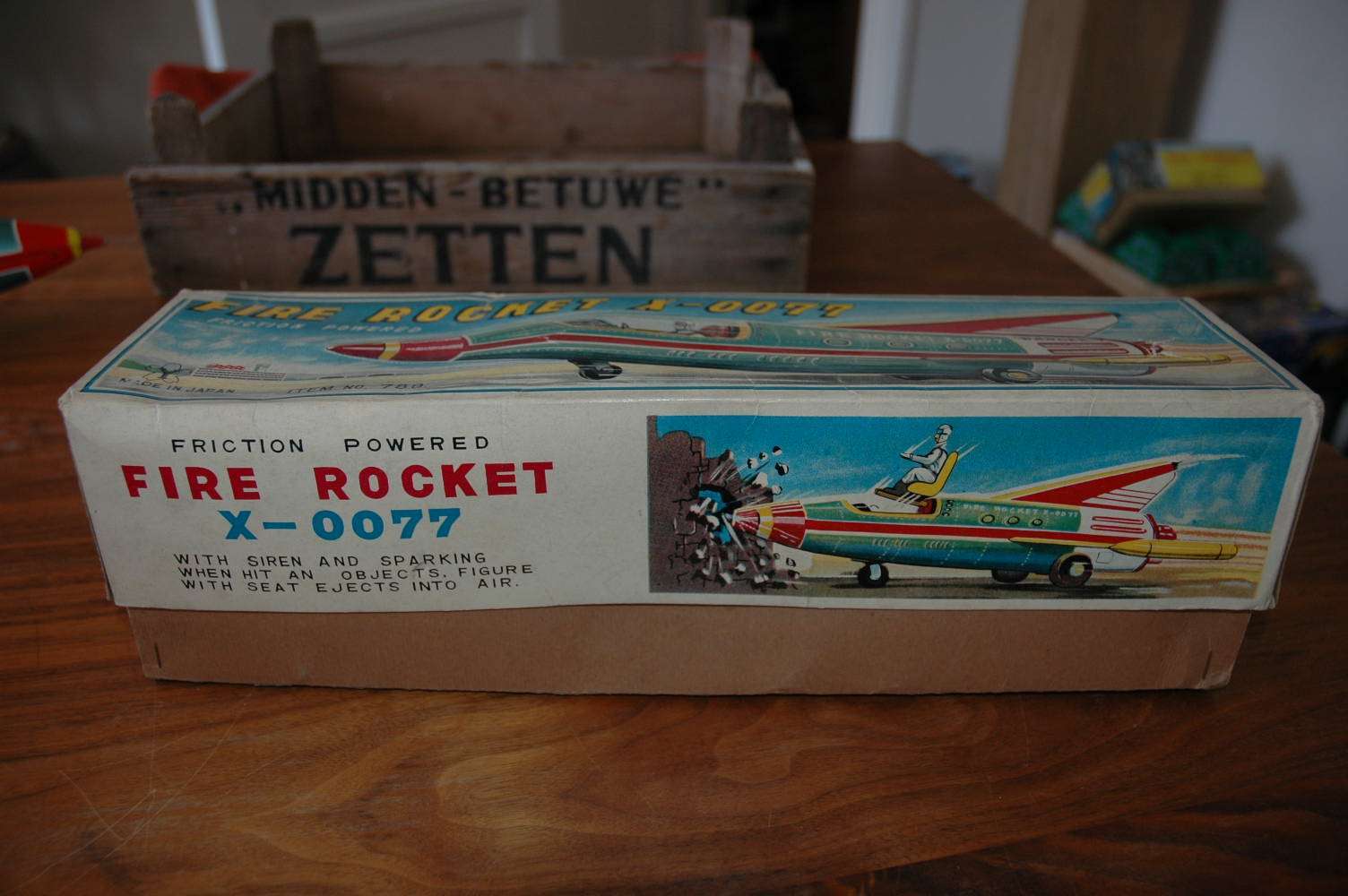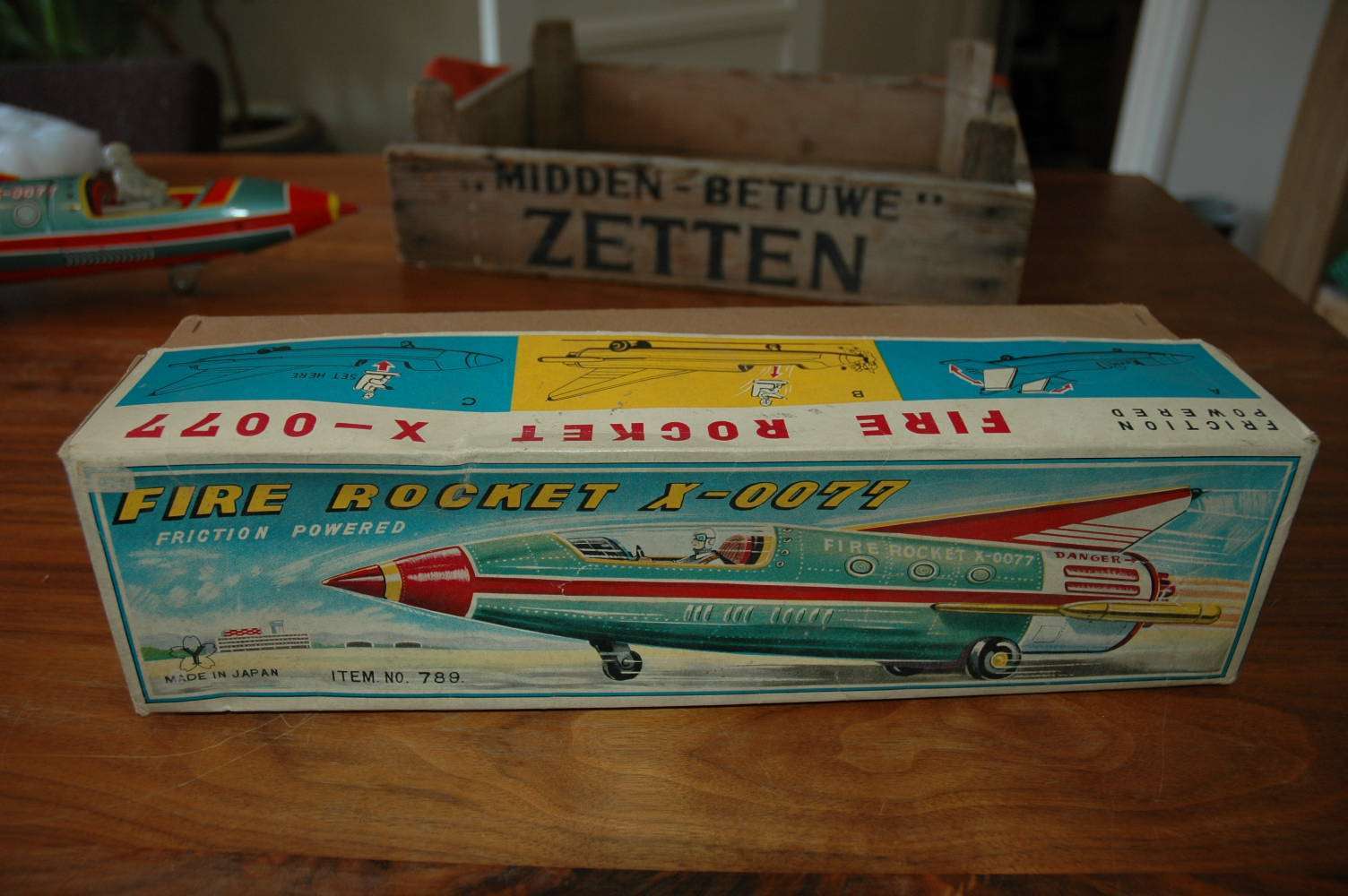 Yonezawa – Fire Rocket X-0077
who on earth came up with the name of this rocket: X-0077 The name simply does not make much sense, at least not to me 🙂
I would say, who cares because you are looking at one of the most rare rockets Yonezawa made. The rocket is made out of lithographed tin and has a special feature. The rocket is friction powered and when you give the toy a good swing it rolls over the floor. the fun starts when the rocket hits an object because then the astronaut is ejected from the rocket :), cool or what ! 🙂 The astronaut is "sitting in his chair" and stays there because there is a magnet underneath. A spring mechanism ejects the astronaut when the nose of the rocket hits an object.
OF COURSE, i found the rocket in Italy, where else 🙂 ! The seller, Geraldo had this toy since his childhood and decided to sell the toy with pain in his heart. I think I never had a toy coming in better packed than this one 🙂 in a wooden box, wow ! 🙂
The condition….well I can be pretty short: near mint to mint rocket in near mint box. NO flaws to mention, the rocket is as good as new and I can assure you, no upgrade needed on this rocket. The box is original and complete, no tears or repair. The rocket was made in 1962 in Japan by Yonezawa by the way. I never saw this rocket before in the open market.. Extremely scarce space toy in this condition.
CFP:  Contact me For Price      at      boogo.nl@gmail.com