Project omschrijving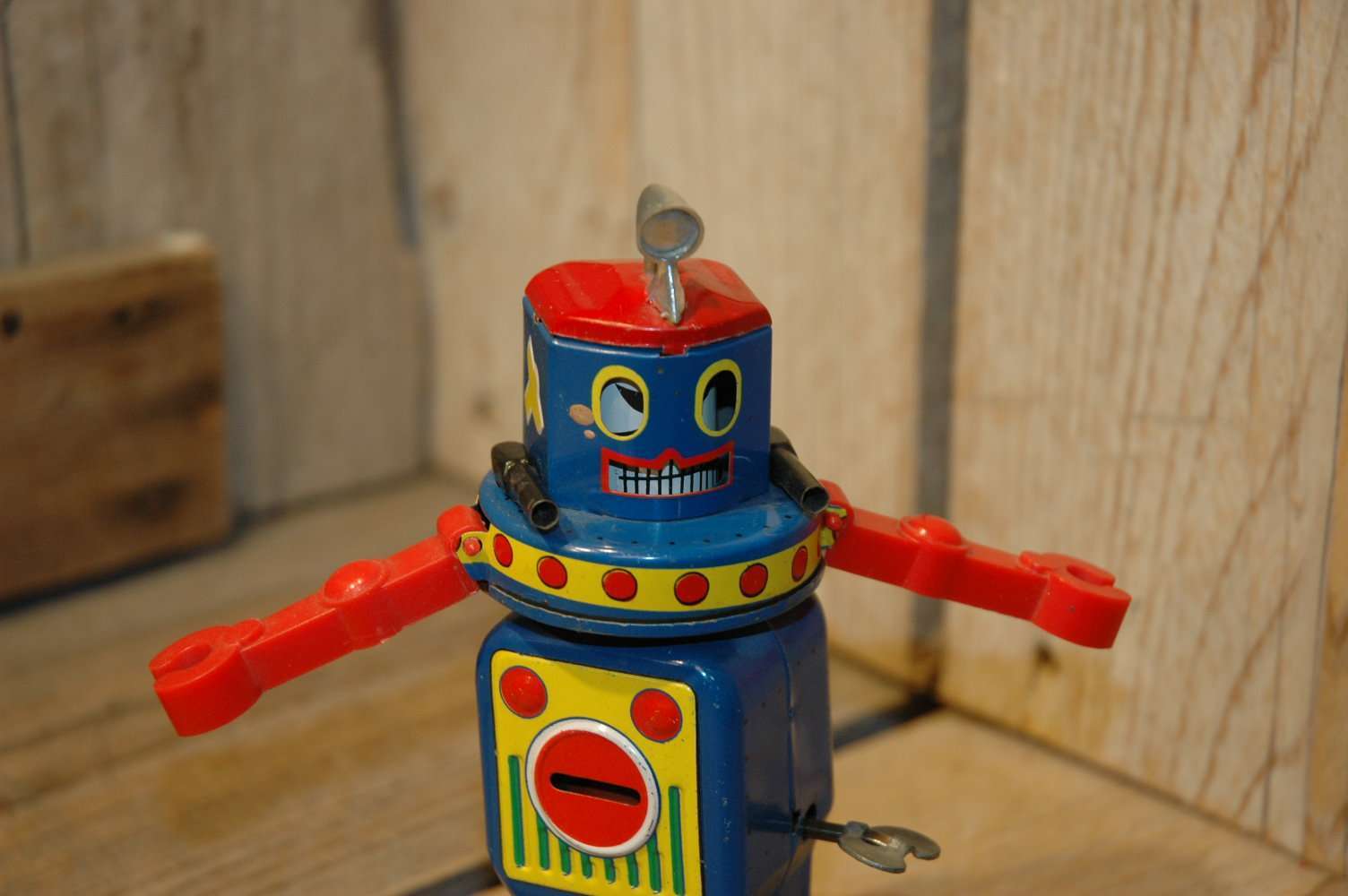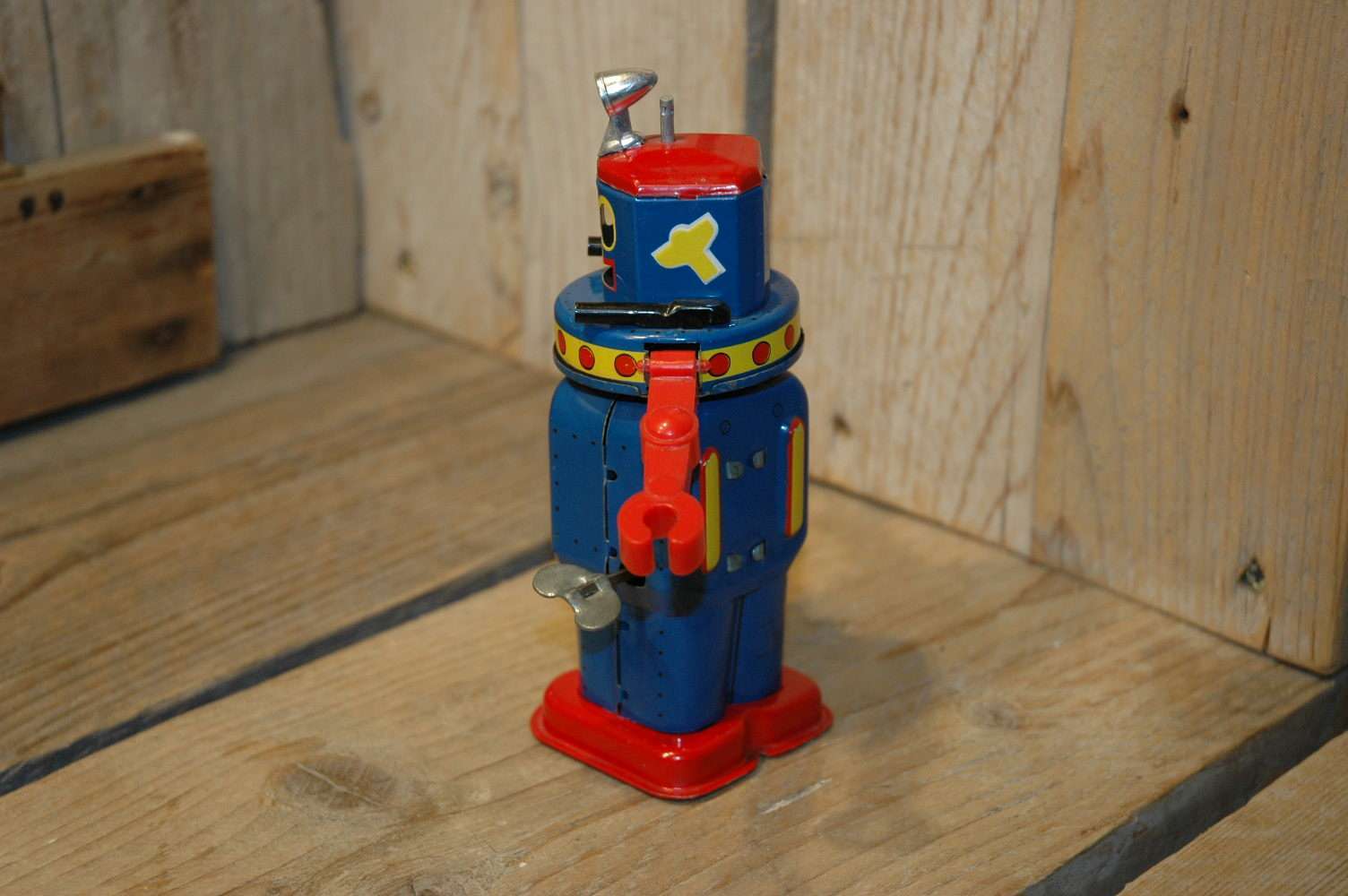 Yonezawa – Atomic Robot.
i have really NO idea why it took almost 15 years for this robot to show up here on this website.  I have had it before but there was always a problem with this robot.. not working, missing arm, replaced arms, light on the head missing.. or a combination of these flaws… anyway.. it took me 15 years to find a GOOD one and having that said.. it does not even has the box but ok, here we go 😉
Made in Japan in the sixties by Yonezawa. Atomic Robot is a somehow strange robot because it shows 2 faces… happy and angry in action. A clockwork mechanism powers these actions with walking action also.  The robot has pin walking action by the way.
The condition is near mint and the robot looks it was not much been played with. Works fine and strong and the robot is all original and complete.
very hard to find in this condition. Fantastic Robot !