Project omschrijving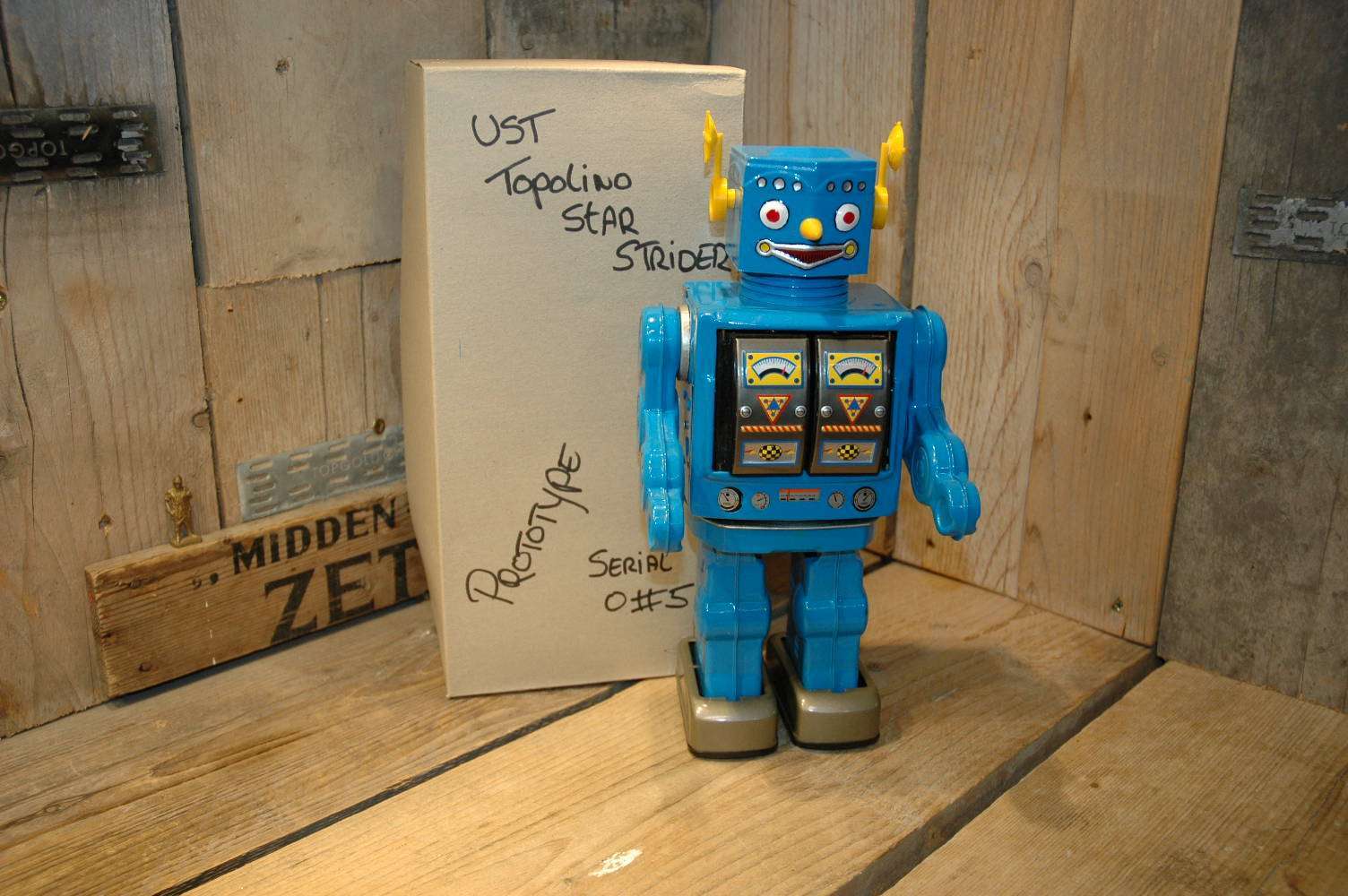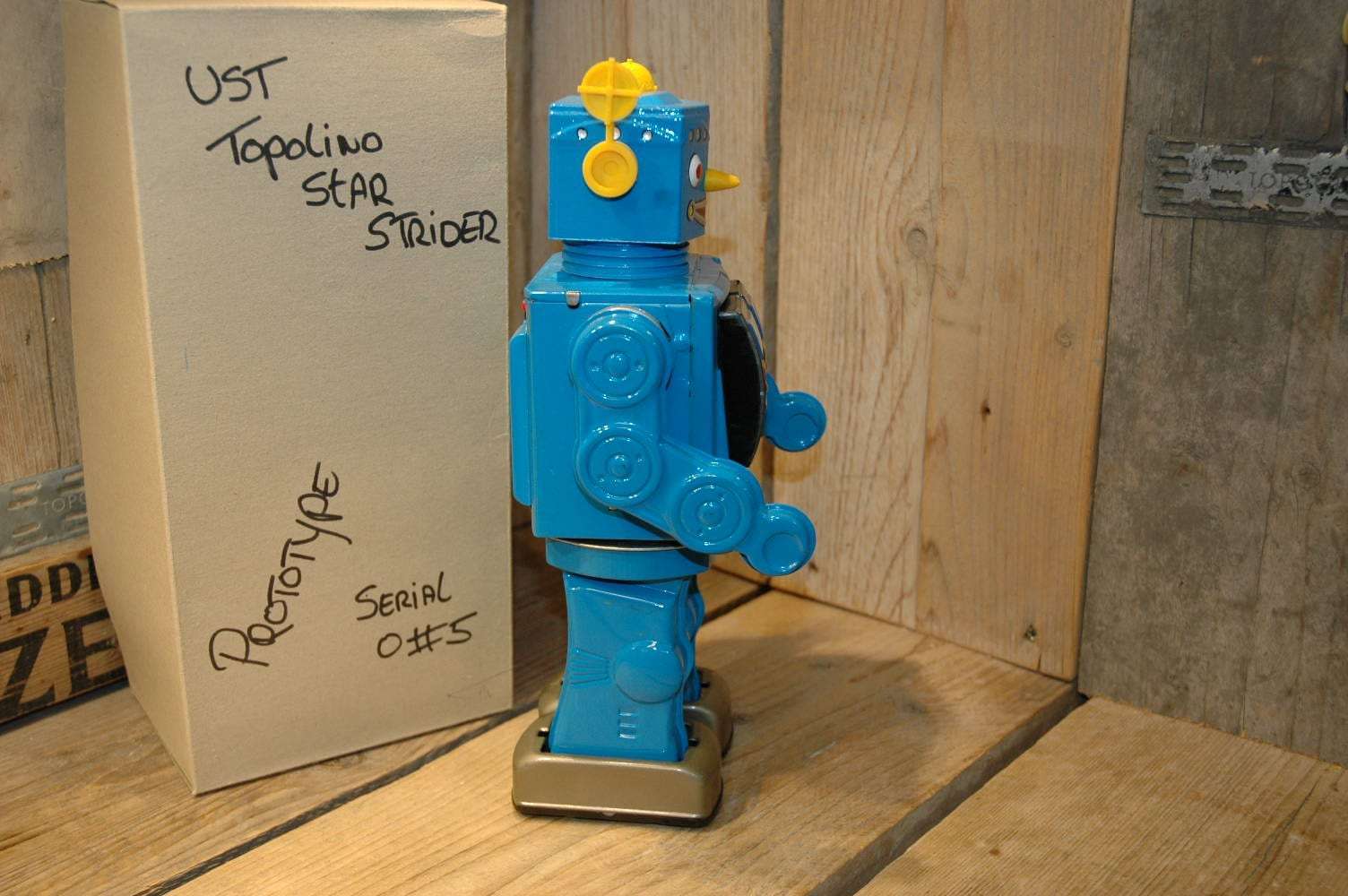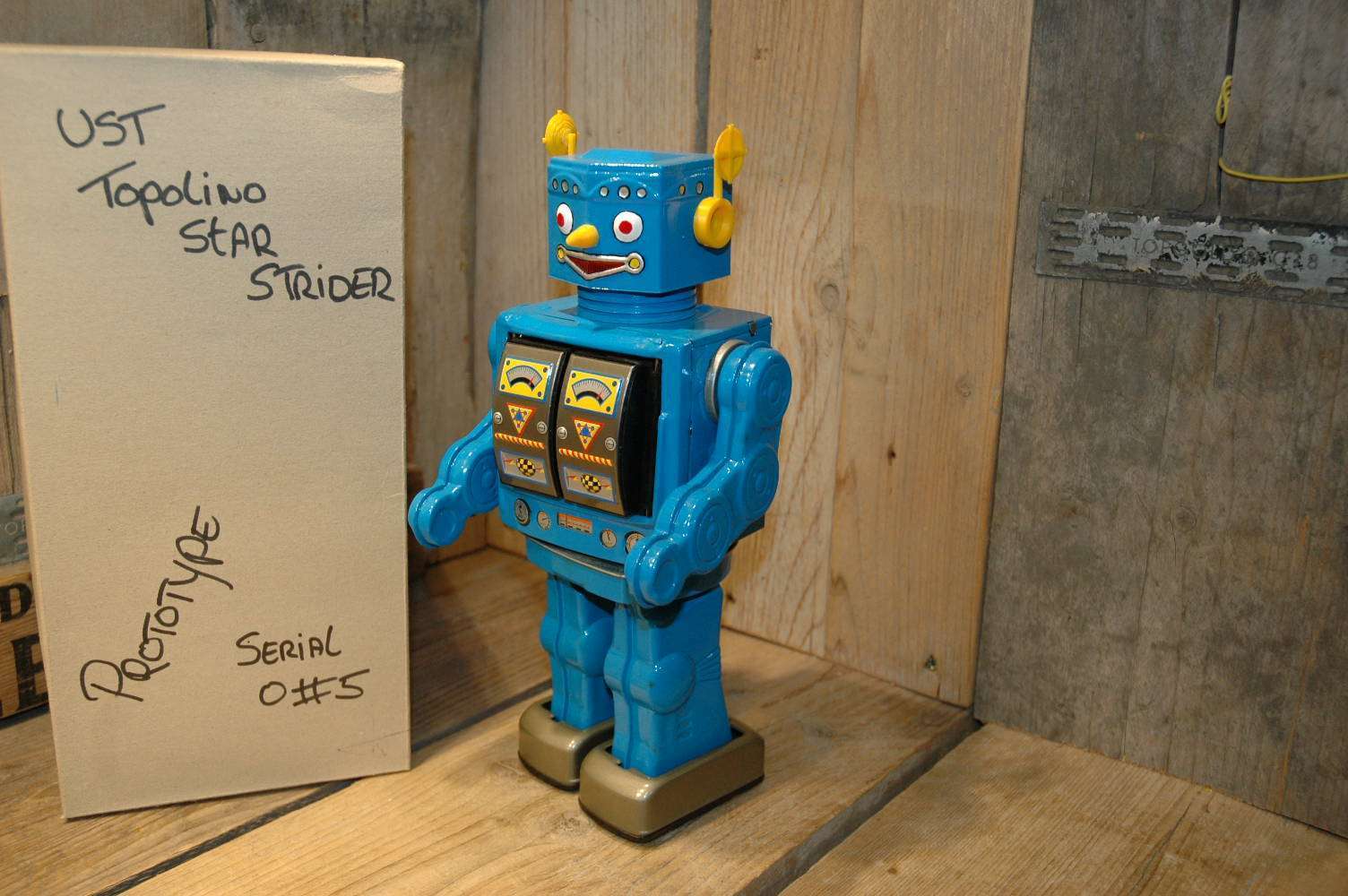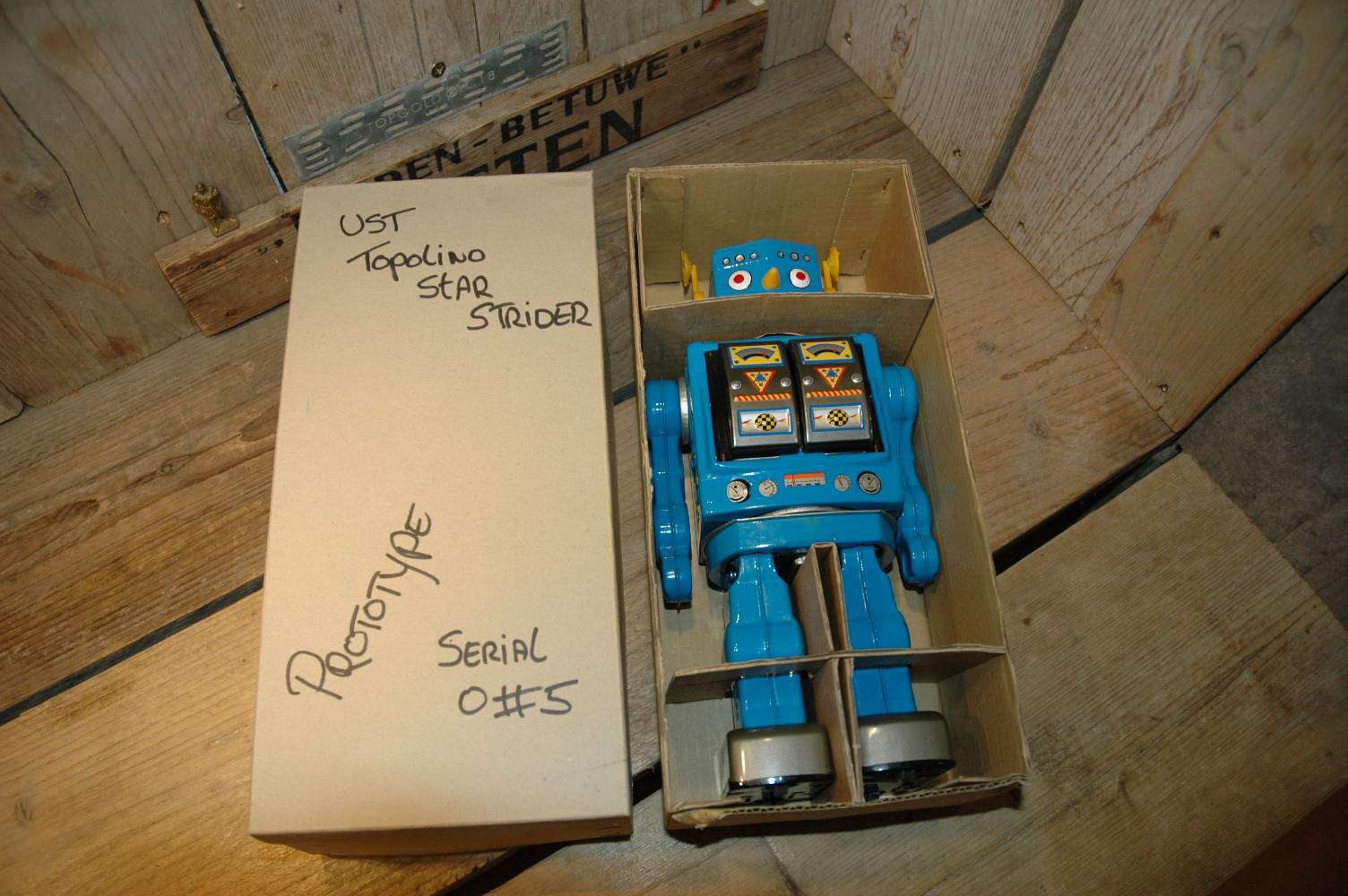 VST – Topolino Star Strider.
Some time ago I merged a rare robot head of a Jalisco saving bank together with the body of a star strider and that one turned out very nice.
Time to add a second variation to this, what will become, a series of Rare custom made star striders 🙂 !  Number 2 in line is Topolino Star Strider.
I have plans to add some other variations to this special star strider series, and I will make a maximum of 5 robots of each variation.
Ok, back to number 2 now: Topolino Star Strider. Of course everybody who is into robots will recognize this one of a kind head of Nomura`s Radar Robot ( aka topolino robot )
I found an original head some time ago without the ears and nose and I decided to buy it.  I designed the ears and nose in Fusion 360 and 3D printed them in high resolution to complete the robots head again.
From there i made a 3D Scan of the head, printed that and made the exact blue color so that the head would match the robots body. added the blue with airbrush and handpainted ( I respect the japanese more and more ) the details..
The result is a second member of the special force of star striders: Topolino Star Strider. As with the Jalisco star strider, I will make a very limited series of 5 pieces each..
The robots body is tinmade, original metal house and works with shooting guns and walking action.
This is number 1 of 5. I will make this robot only on demand.
CFP:  Contact me For Price        at      boogo.nl@gmail.com