Project omschrijving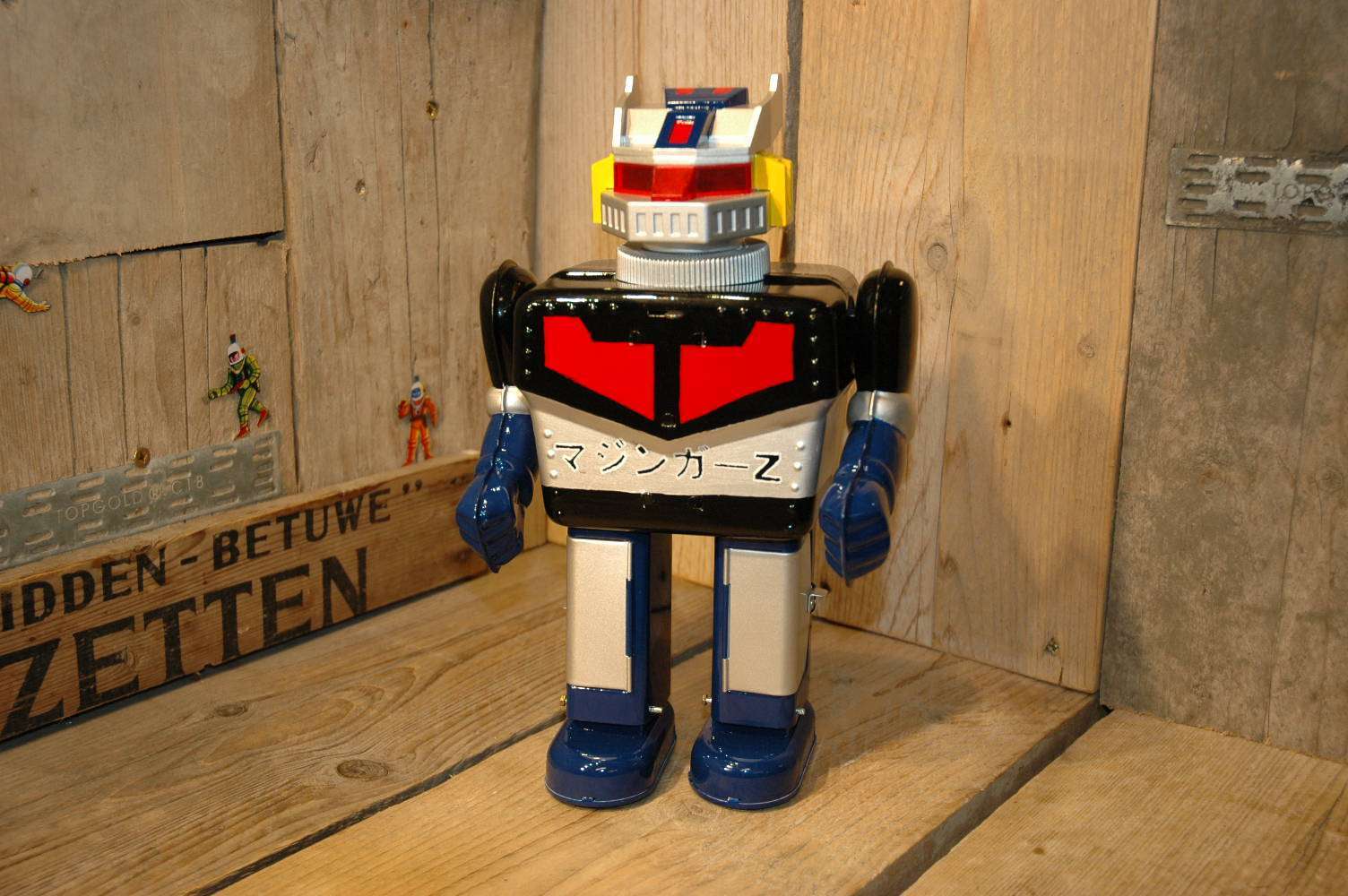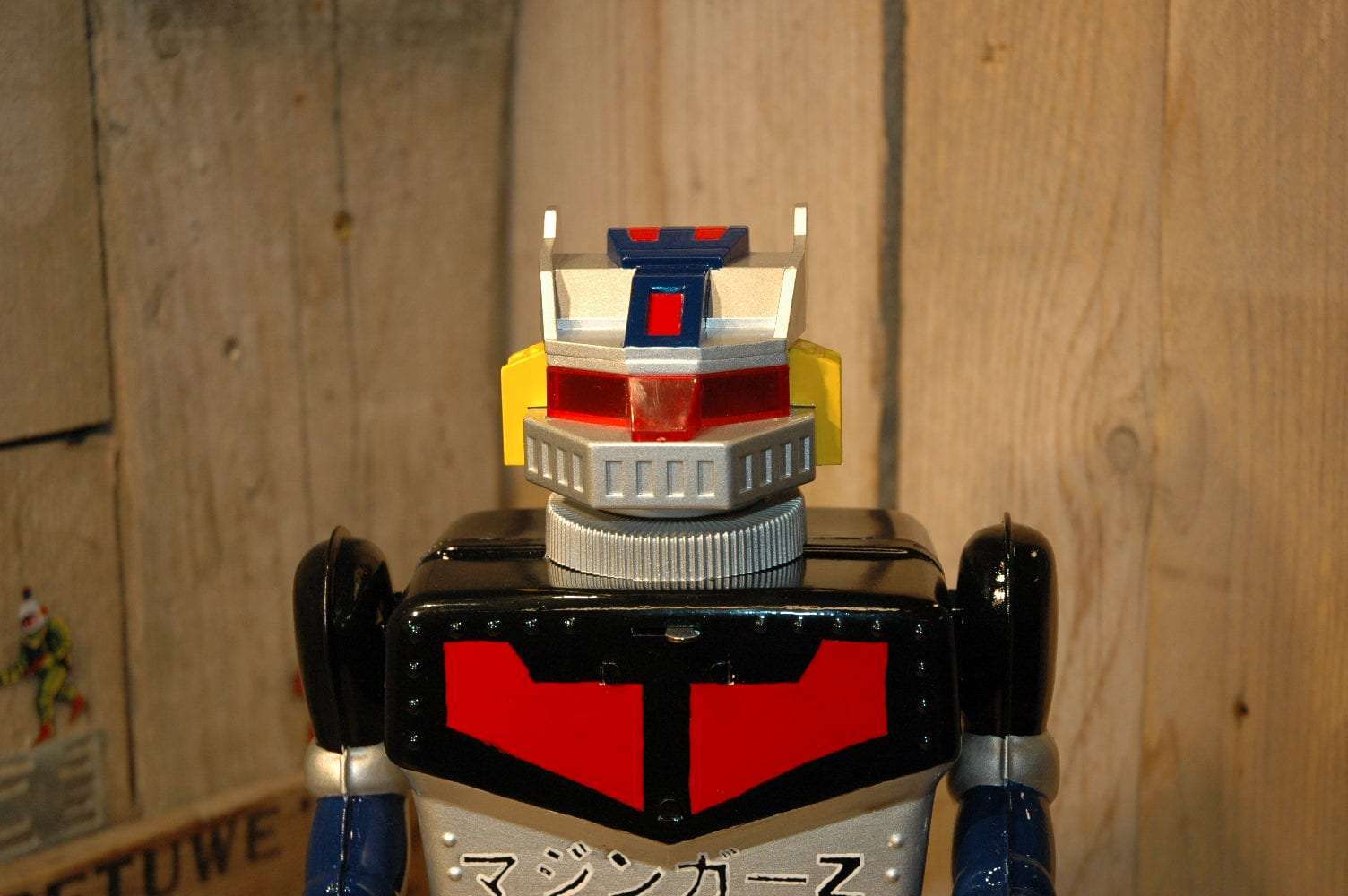 VST – Mazinger -Z Robot.
I was quite surprised some months ago when i woke up and found a mint in box 8th man on ebay but a few seconds later the euforie was gone as i found out it was a reproduction… Till that very moment really nobody had any idea that this robot was reproduced so far… Later i came into contact with a guy from Italy who was Japanese born and he told me he made them in a factory in China… Of course i bought one and 2 weeks later I ended up with number 500 / 1000 of 8th man…
The original 8th man was made in Japan by Yonezawa and is one of the hardest to find battery operated robots on this planet and only a handful are known to exist…… Because I have an original 8th man on my shelves, i could not wait to compare the 2 robots.. the original and the reproduction…
I would say " a totally missed change "   not only because you really have to like 8th man but second.. the robot is badly reproduced… because nobody has the original it does not really matter but when you compare the repro to the original there is not much good left…
Mainly the size of the head is totally different and that is what 8th man makes the robot…. I don't understand this to be honest…. IF you reproduce a robot do it WELL or NOT… but that is my opinion….
The repro was put away and i forgot about the robot till a collector from the US (OZ) talked about the repro and we decided the robot was a perfect robot to do a nice project with…
I really had no idea what to do with the robot and what to make out of it because the body is really characteristic. Than, cleaning up my workshop i found some robot parts in a box and a nice head that could fit the body and i decided to change 8th man into a real battery operated Mazinger – Z Robot 🙂
The biggest part was changing the complete color and litho and I decided to do this by hand as the old japanese masters did in the sixties when they made prototypes… Man oh Man.. what a job to paint it all by hand… over and over and over again… but I had exactly in mind what to do and how to go with the robot so with a lot of extra hours, drying time and thinking i was finally able to put the robot back together, not as 8th man this time but as Mazinger – Z Robot..
I dont believe that mazinger z was ever produced as a battery operated toy so its double cool this way. The robot is totally hand painted, body, details, head and arms.. the rest is airbrushed and finished with clear gloss coating.. I took the robot fully apart, the only way to do the paintjob… The robot is battery operated and runs on 2 D-Cells… with walking action, swinging arms and a rotating flashing light behind his red vizor…
An unique handpainted " prototype " made in the Netherlands this time 🙂   Only one was made, an absolute unique robot !
Contact me For Price     at      boogo.nl@gmail.com