Project omschrijving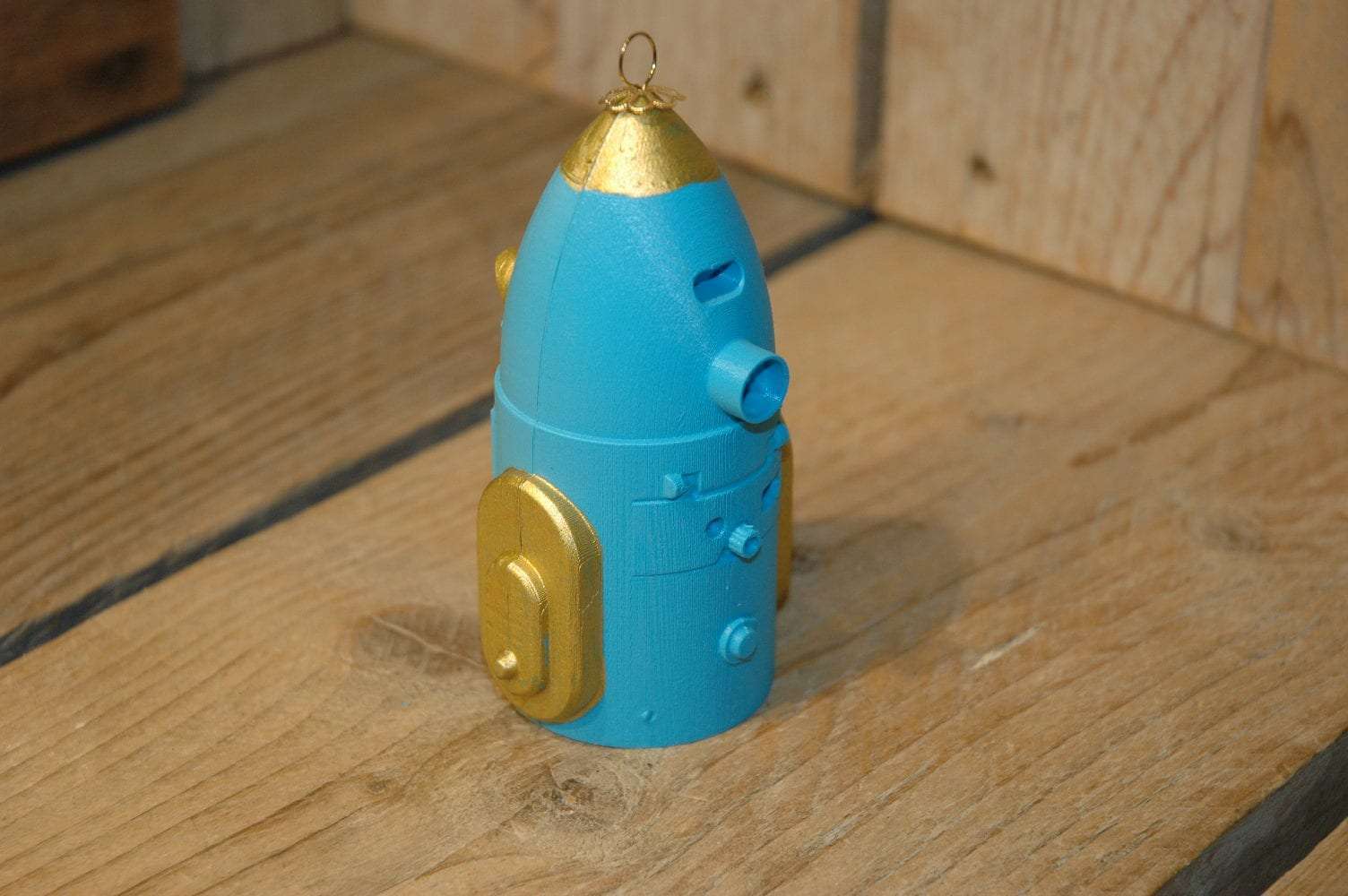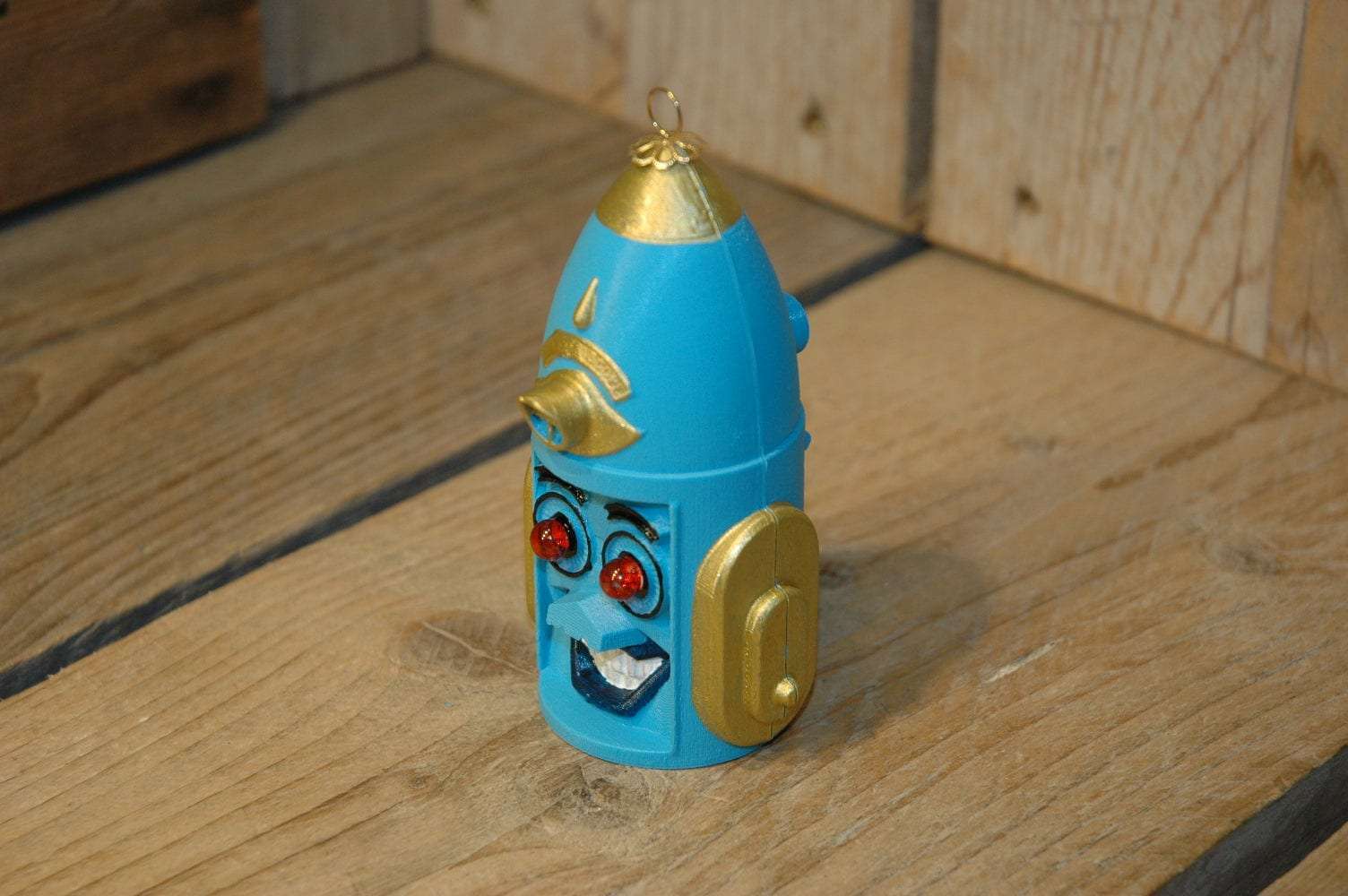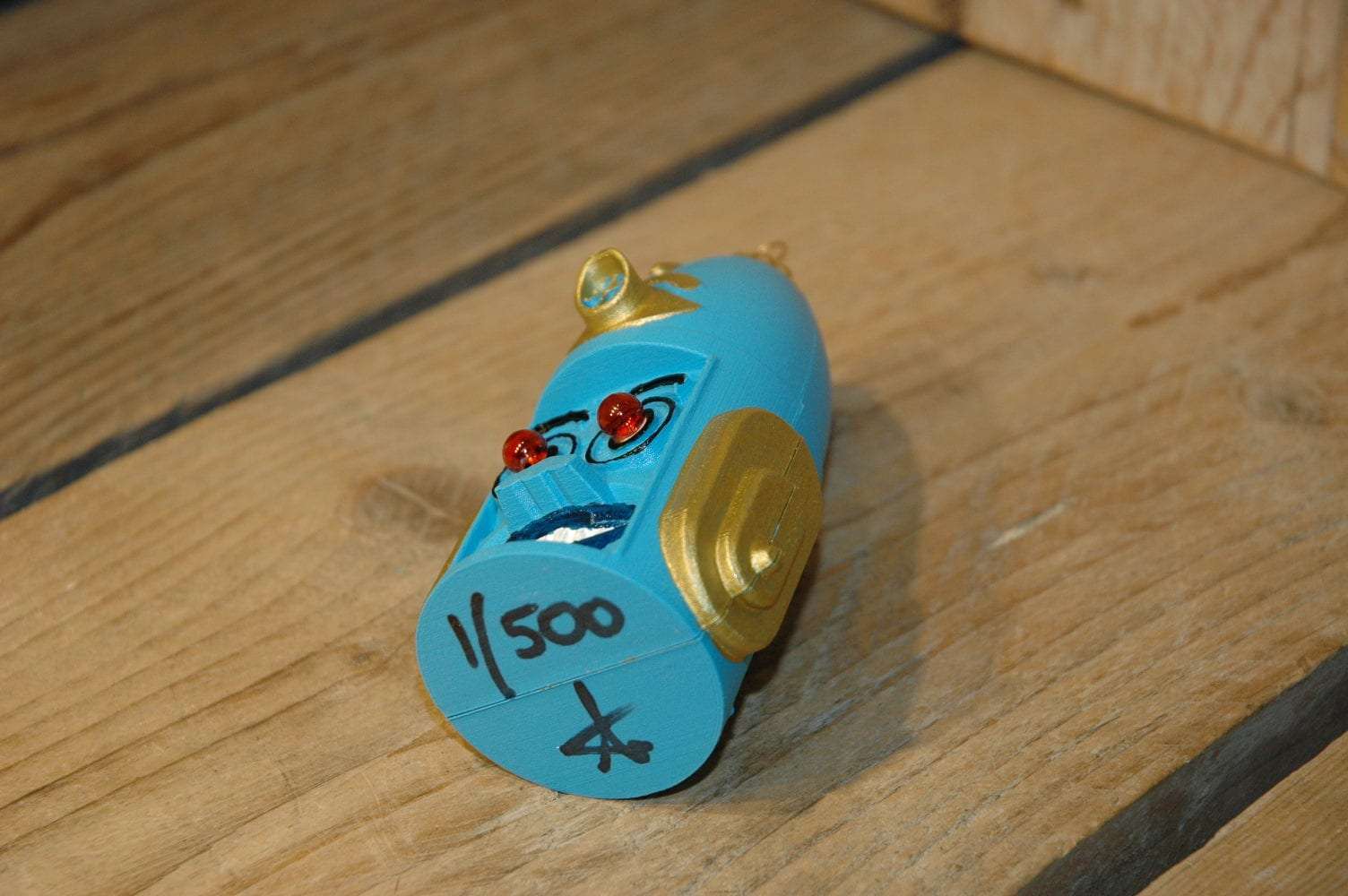 Big Loo Robot 3D Printed Christmas Ornament Limited Edition
Handmade / Painted and Decorated. Limited to 500 pieces !
Well….This is a Christmas Ornament you have probably never seen before. I can imagine that and because of that I will first give you some background information about this Big Loo Robot Head Christmas Ornament… So….here we go…….
This 3D Printed version ( the head ) is an exact copy of the original robot head. The parts were individually 3D scanned, scaled back to 31 % of the original size to make it fit in your christmas tree, and printed in high resolution on Ultimaker 2+ and Ultimaker 3 Printers. Big Loo robot was originally made in the USA by Marx and was a tall plastic robot of which only 5000 were ever made I decided to only go with Loo`s Head because that is the most iconic part of the robot. Its made in a size of 11 centimeters ( aprox 4.5 inch ) Where the original robot is made in a green color of plastic, I decided to go with blue for the christmas ornament so that it will be visible between the green branches of your christmas tree 🙂
This series of 3D printed Big Loo Robot Head Christmas Ornaments are Limited to 500 pieces. Every Ornament has been made with professional detailed attention, handpainted and decorated with handmade details. Every ornament is numbered and signed by the artist at the bottom. Size is aprox. 5 inches ( 12 centimeter in height )
CFP:  Contact me For Price      at       boogo.nl@gmail.com