Project omschrijving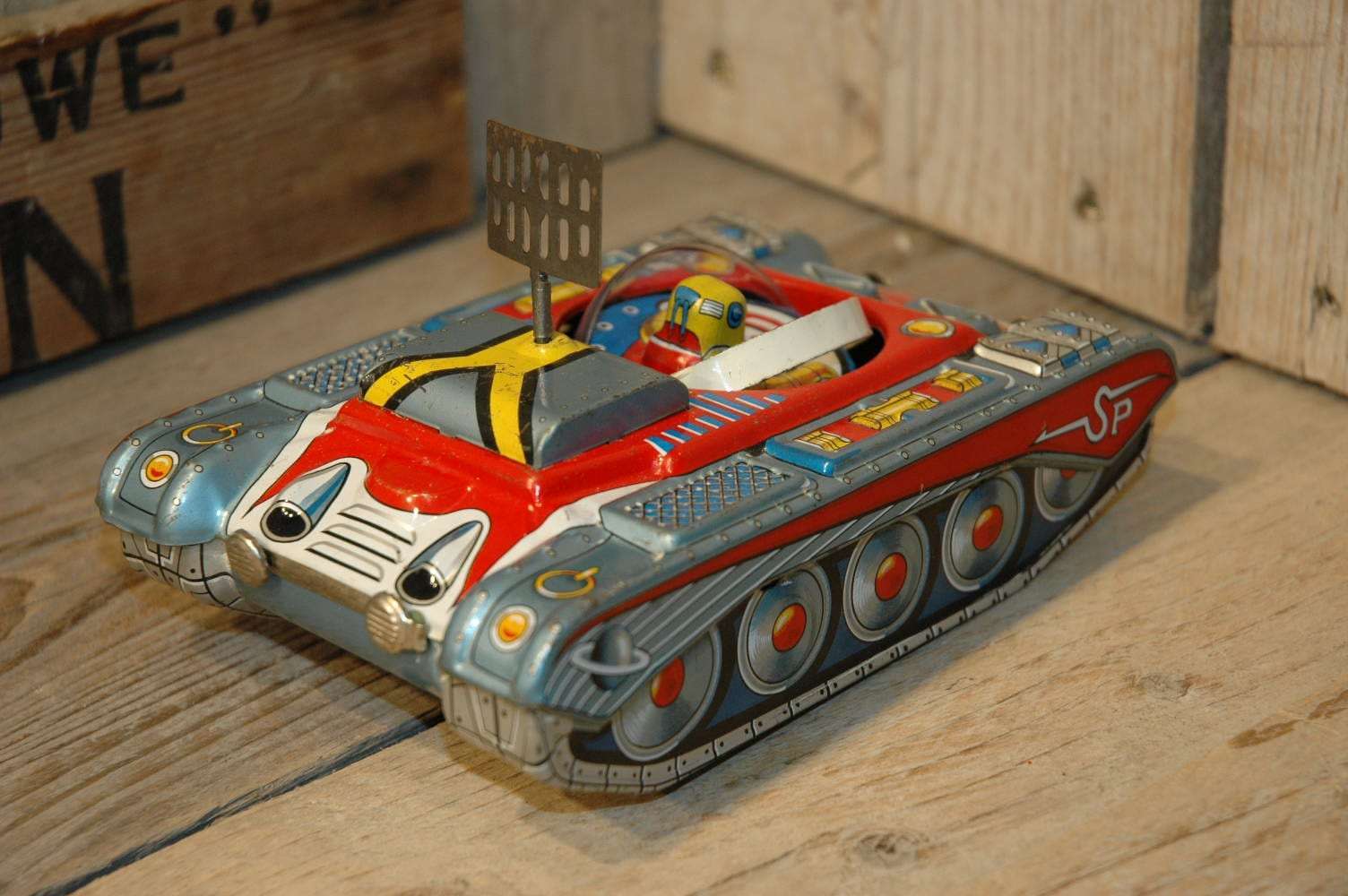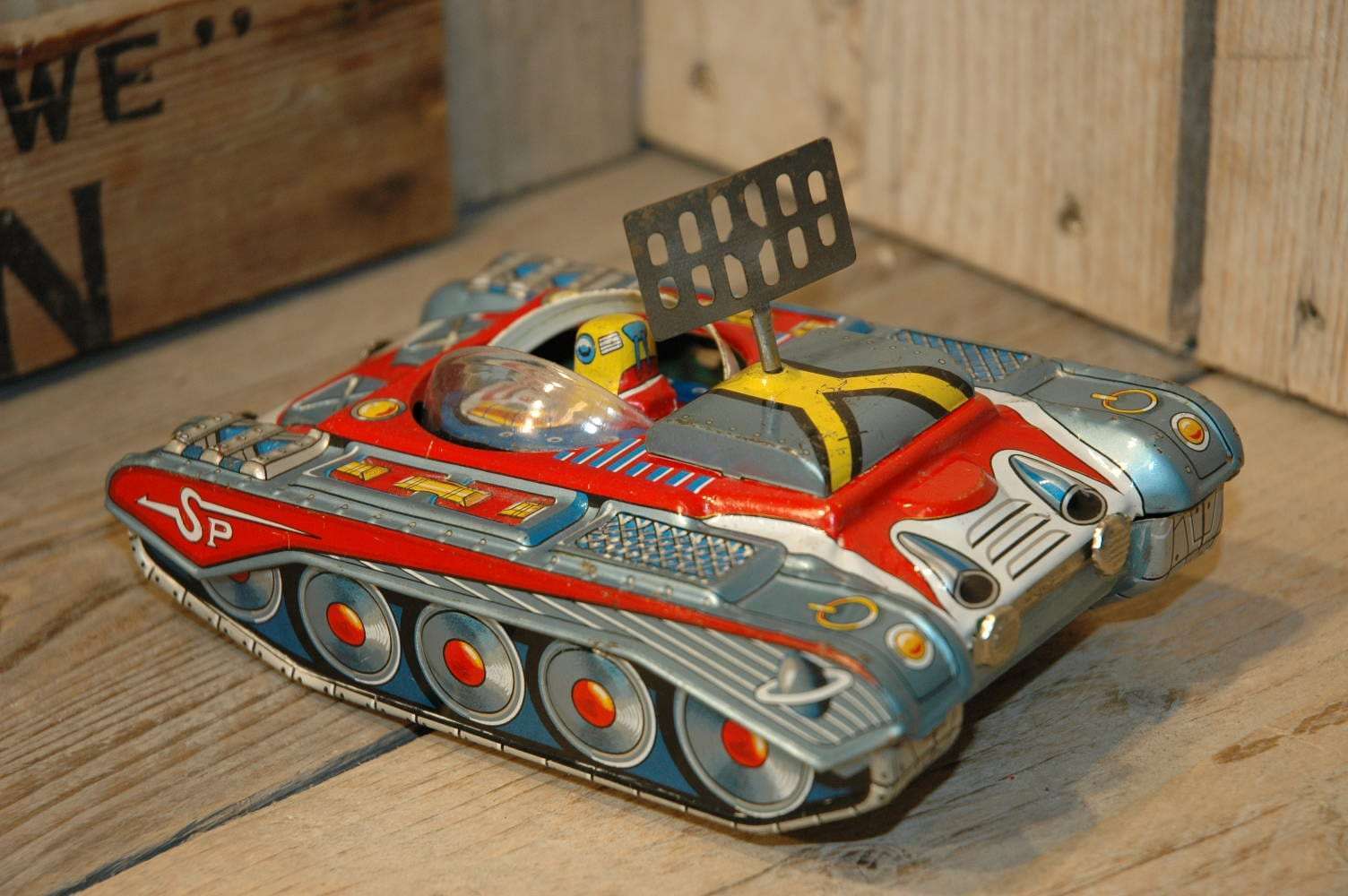 Tomuro – Space Explorer Tank

This wonderful tank was made in Japan by Tomuro ( to be honest I never heard of this company before 🙂 But I found the information in one of my books. Again its a space toy that is not often seen in the open market. This toy was part of a collection of robots and space toys and I have it for quite a long time on my shelves. the antenna rod was jammed inside the mechanism so I have to open the toy to fix this.
removing the front and the back bumper ( not a big deal 🙂 and clicking the rod back into place did the job. What surprises me i what I found out inside. there is a clever mechanism that rotates the dome around the astronaut, clever, cool and MUST be handy in outer space as well 🙂
The tank is made out of lithographed tin and is in excellent and original condition. The tank shows some minor wear throughout but its still an above average example. It works fine and strong, the dome is original and absolutely free of any cracks or damage.
Rare Tank, awesome lithography and strange cool action !
CFP:  Contact me For Price    at    boogo.nl@gmail.com