Project omschrijving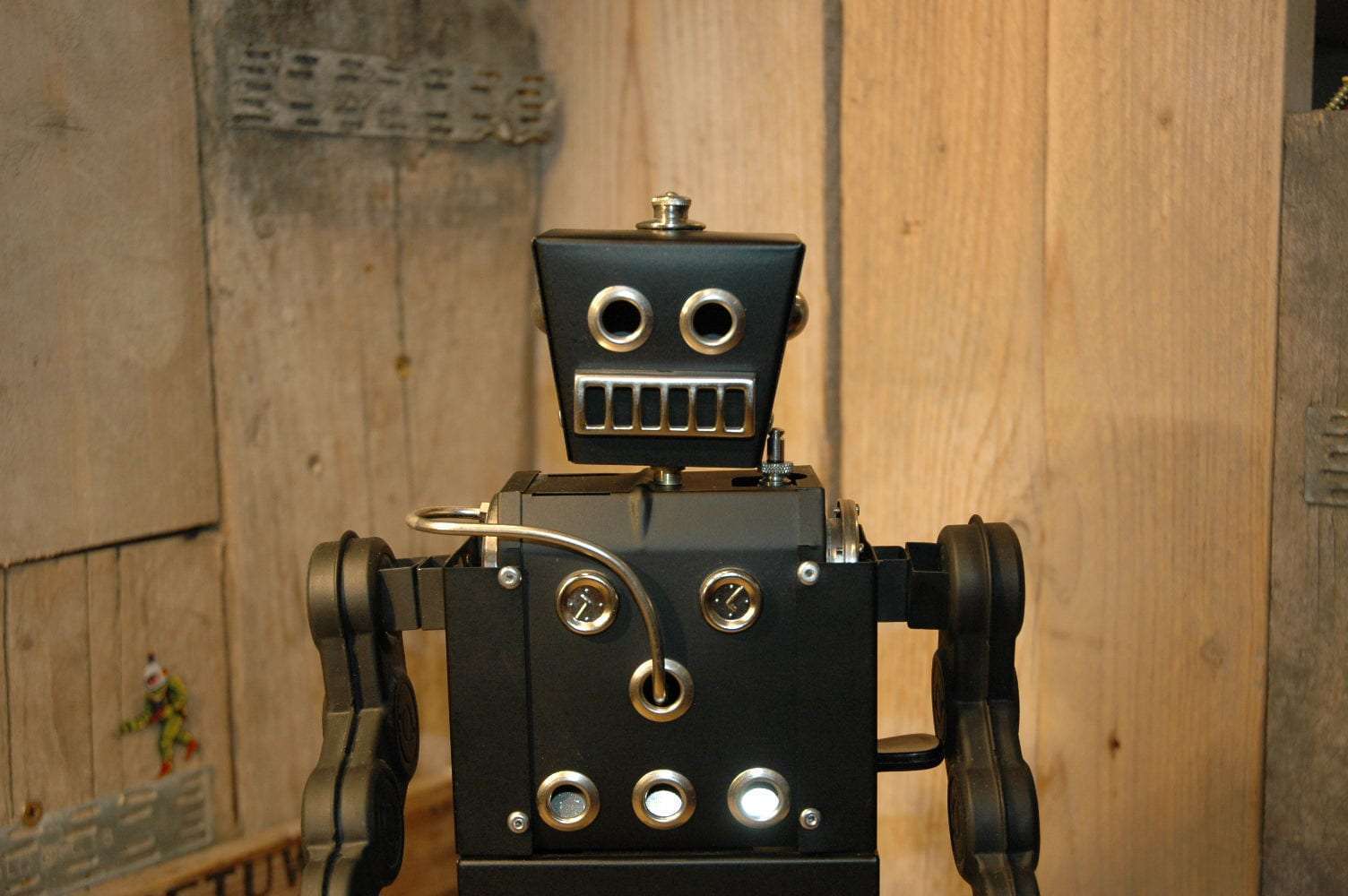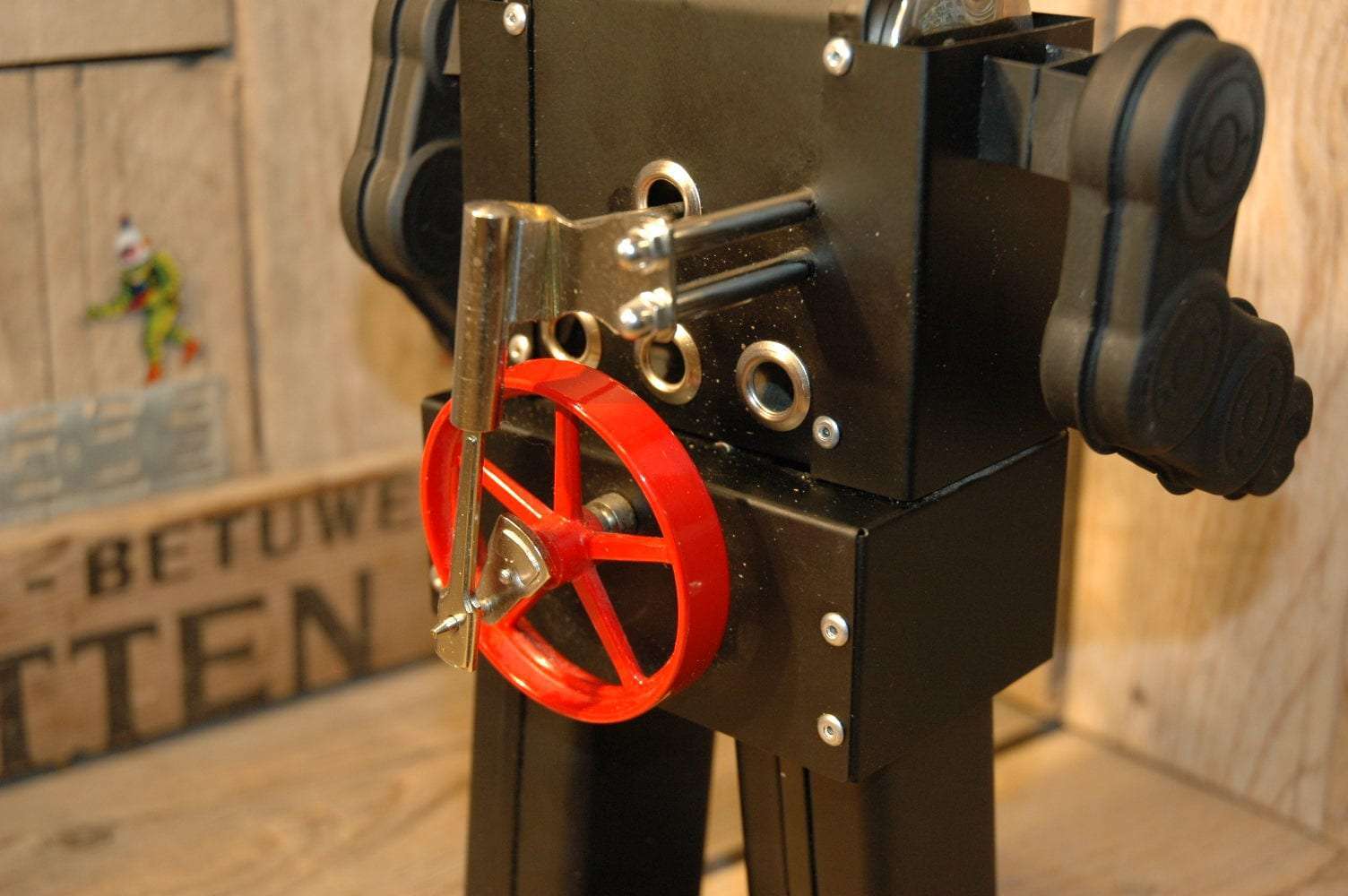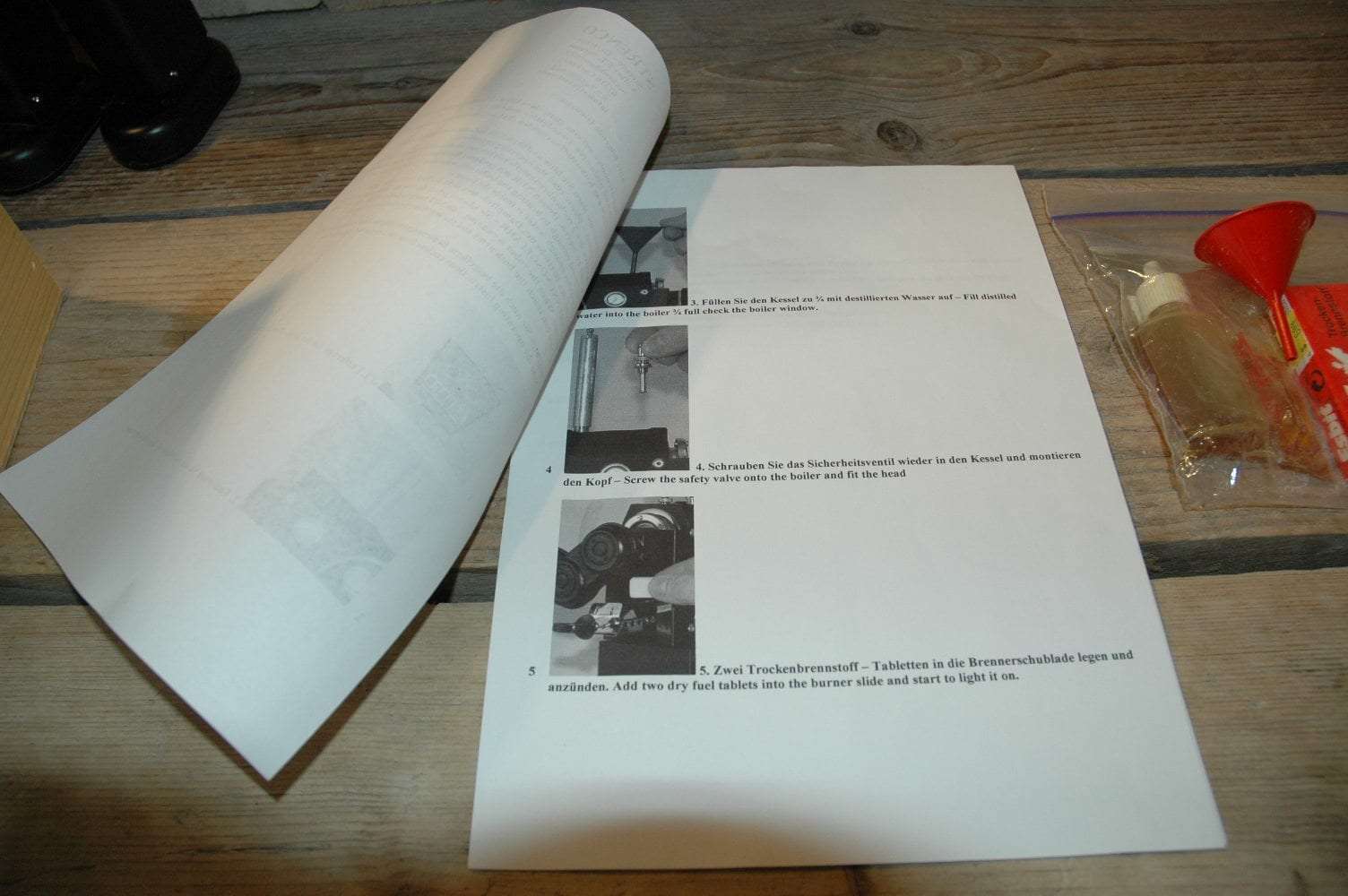 Strenco – DampfRoboter ST-2   Steambot

Well.. where must I start with this unusual robot…. First some general info and facts… This is number 129/300 made in 2007 by Volkert Straus for Strenco in Germany…The company Strenco was founded in 1954 in Germany and first made general child toys… later the famous strenco robot ( yes the windup ) was made… Later an idea was born out of old drawings and patents to build a robot that would run on STEAM ! 🙂 how cool would THAT be :)…
Its not a real surprise that these robots were sold out before they could even hit the shops, ebay or whatever…be honest to yourself.. who does NOT want a real tin toy robot that is operated with real steam like a real dampfmachine ;-).
The idea was brought into life, a new robot was designed and and existing steam machine was used to build in the robot. The result is really AMAZING !!  No gears here, no springs or batteries, no friction or crank wound up toy… nopes… for this robot you have to start a fire inside the bot, heat up the boiler and get it going.. really fantastic !
The robot is made out of TIN… Heavy Robot ( yes made in Germany means Quality.)  The robot can easily survive the next 100 years…Under one of the arms is a hidden tray in which you put the fuel… than you fill up the boiler with water and set the robot " on fire " After a couple of minutes the water boils and the robot can start to walk……. WOW…
Fantastic Design of the mechanism and the looks… comes in special made wooden crate.
The condition is near mint to mint. The robot was fired up ONCE ! ( Yes i could NOT resist )  He works fine. The robot is complete, undamaged, all original parts, all is there with oil, fuel, container to fill etc… original paperwork and box… AS NEW !
With 300 of these made i would say they would show up more often but i guess everybody who owns this robot… keeps it !!  You never see these in the open market. Made in Germany by Strenco in 2007…  Absolute MUST HAVE for any robot collector !  Rare and scarce robot to find…
CFP:  Contact me For Price       at       boogo.nl@gmail.com