Project omschrijving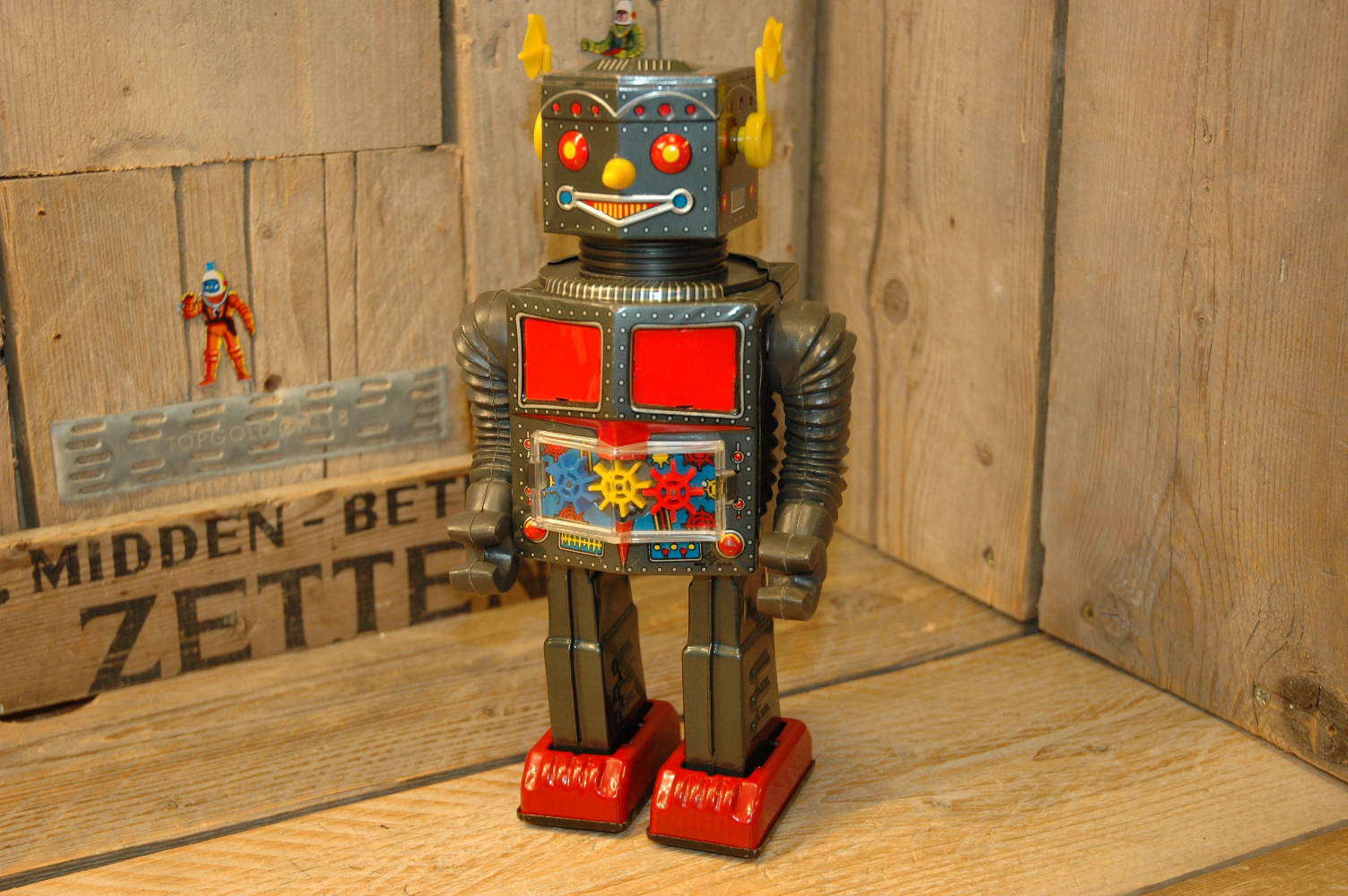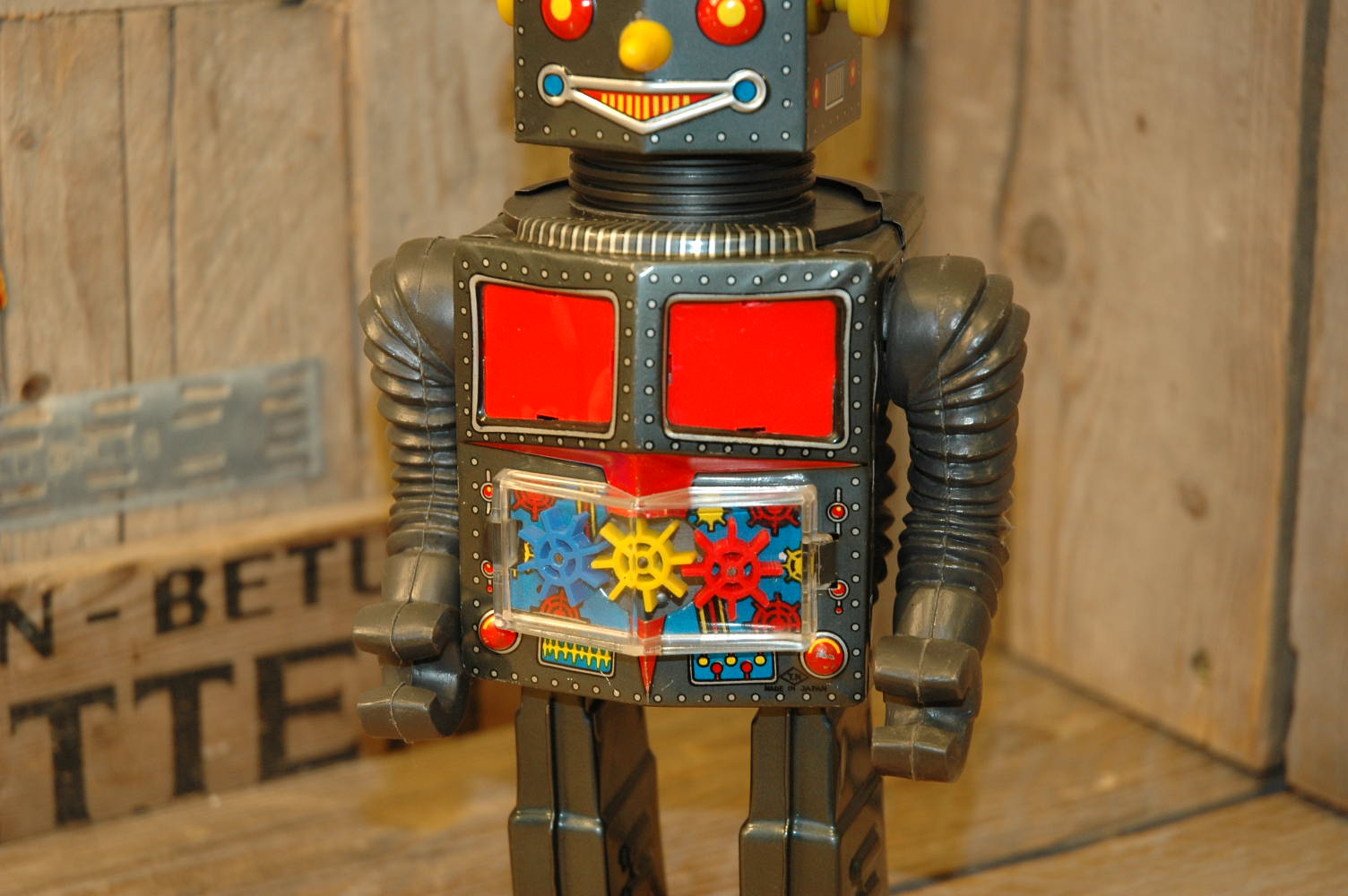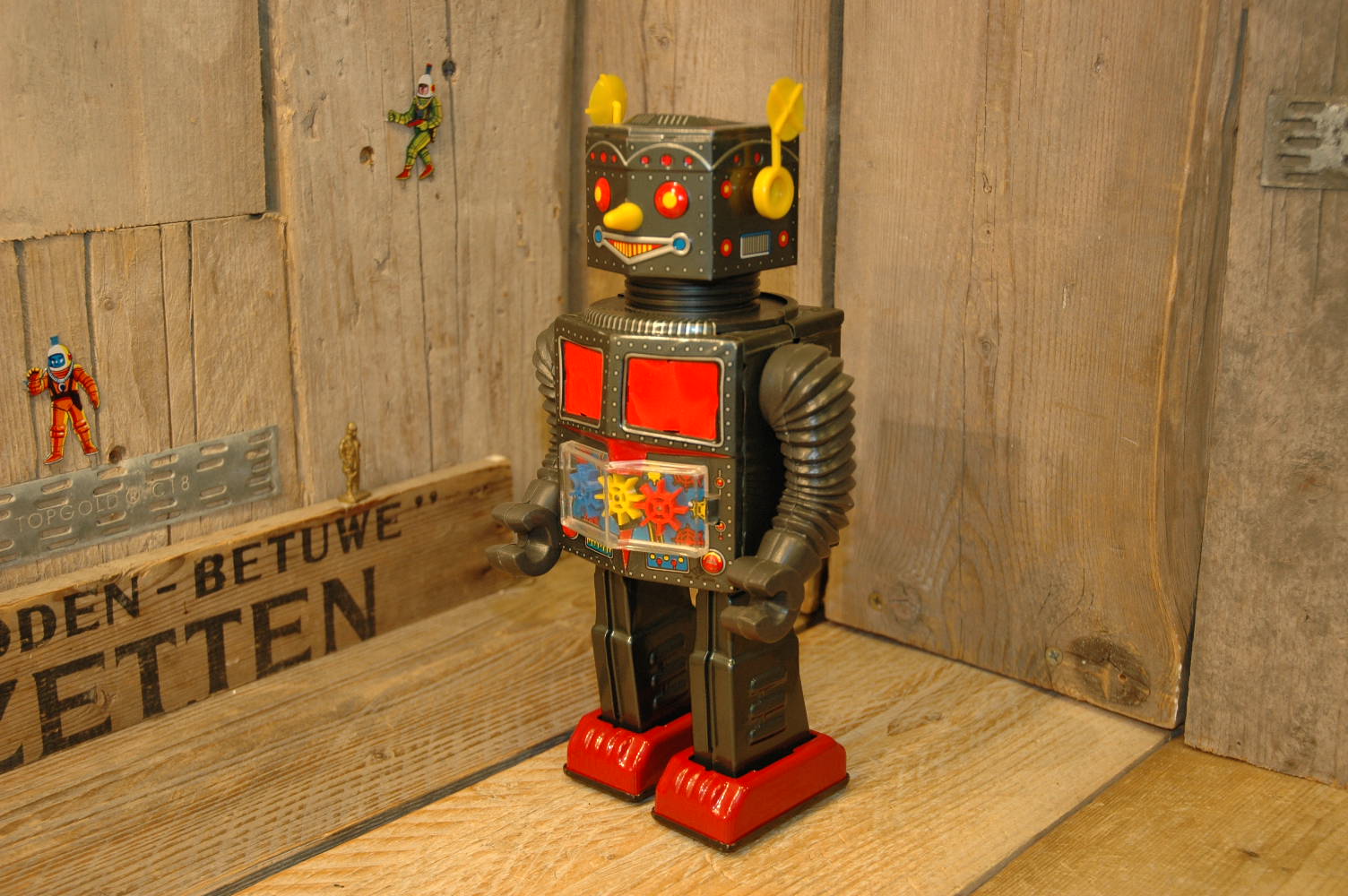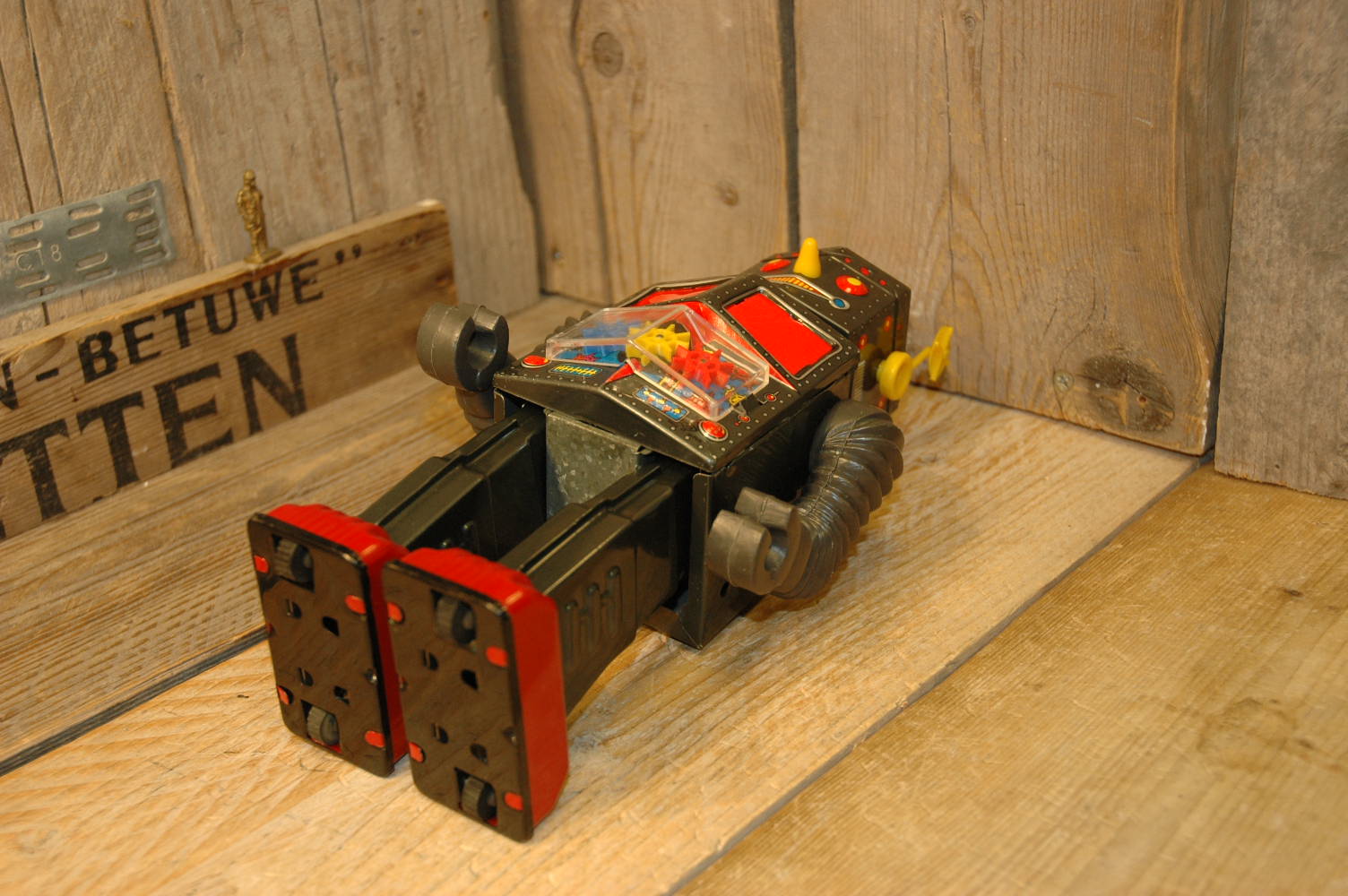 Nomura – Topolino Radar Robot
Radar Robot ( also called: Topolino Robot ) was made in the early sixties by Nomura in Japan. The nickname Topolino ( which means Micky Mouse ) refers to the smiling face of the robot.  Made out of tin and plastic parts on the base of the famous Tuliphead robot ( which is also a nickname by the way 🙂. In Action this Fantastic robot walks forward with swinging arms, ( cool looks ! 🙂 flashing light with space scene in its chest and spinning colorful gears. 
This rare and scarce robot is seldom seen in the market and its one of the hardest robots to find and if you can find one.. high prices seems to be always connected to this robot. Made by Nomura Japan in the late sixties and shares several parts with Tuliphead Robot ( arms, legs and some other parts as well ). In action the robot walks forward with spinning gears and flashing lights. made out of lithographed tin with plastic arms.
Besides the missing original box there are no other flaws to mention on this one. The robot is original and complete and works like a charm. also the ears and nose are original. the transparant part that goes over the gears is probably a replacement but not even sure about that. Further the robot is in near mint condition.. you will have a hard job to find a better one. works fine and strong, no flaws to mention.
I believe i have had 3 of these over the past 15 years.. this one is one of the best i ever had ! There is not box.. but thats about all to mention.
High on most collectors wish list !
Extremely hard to find robot in any condition.
CFP: Contact me For Price         at          boogo.nl@gmail.com