Project omschrijving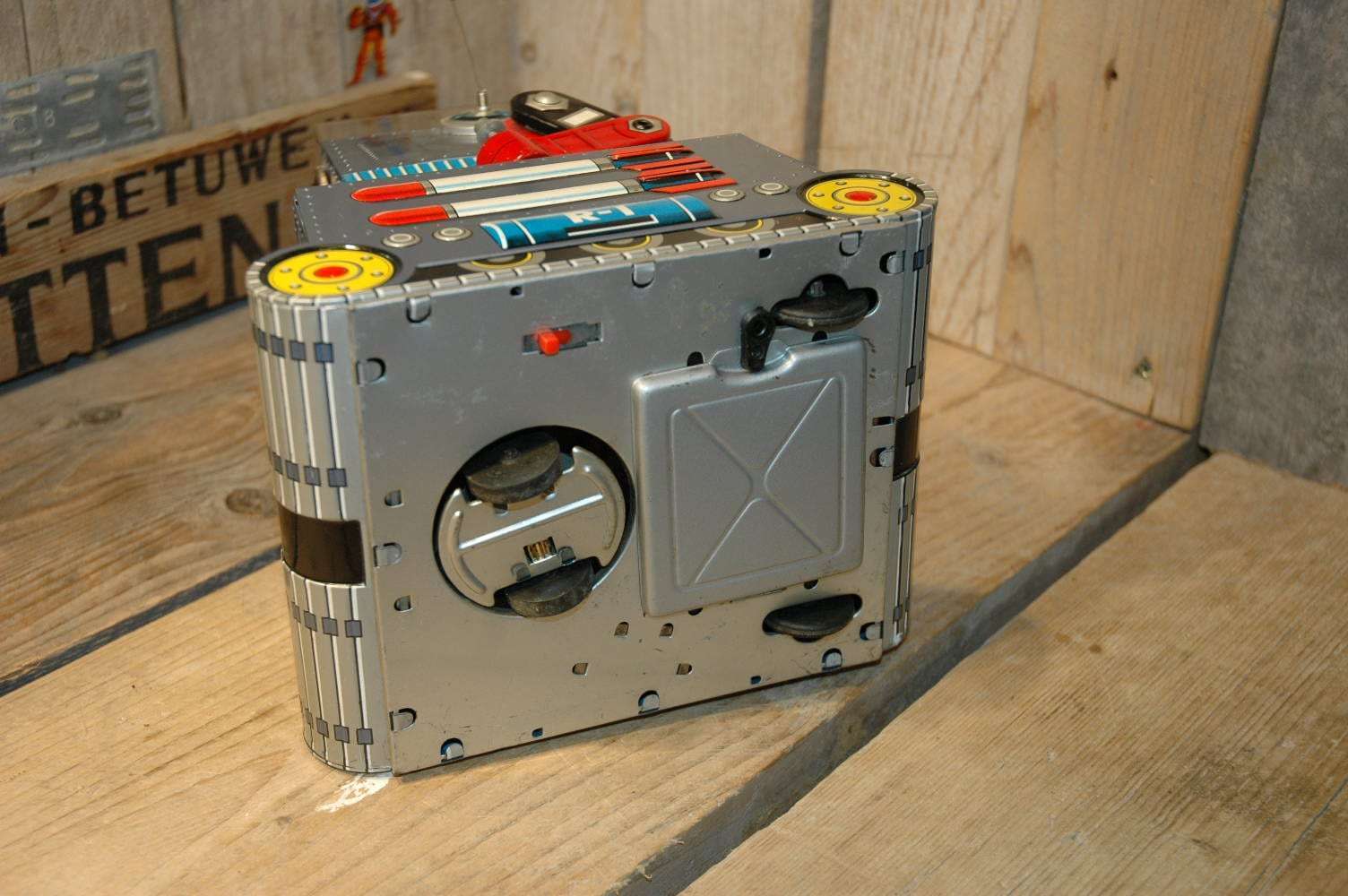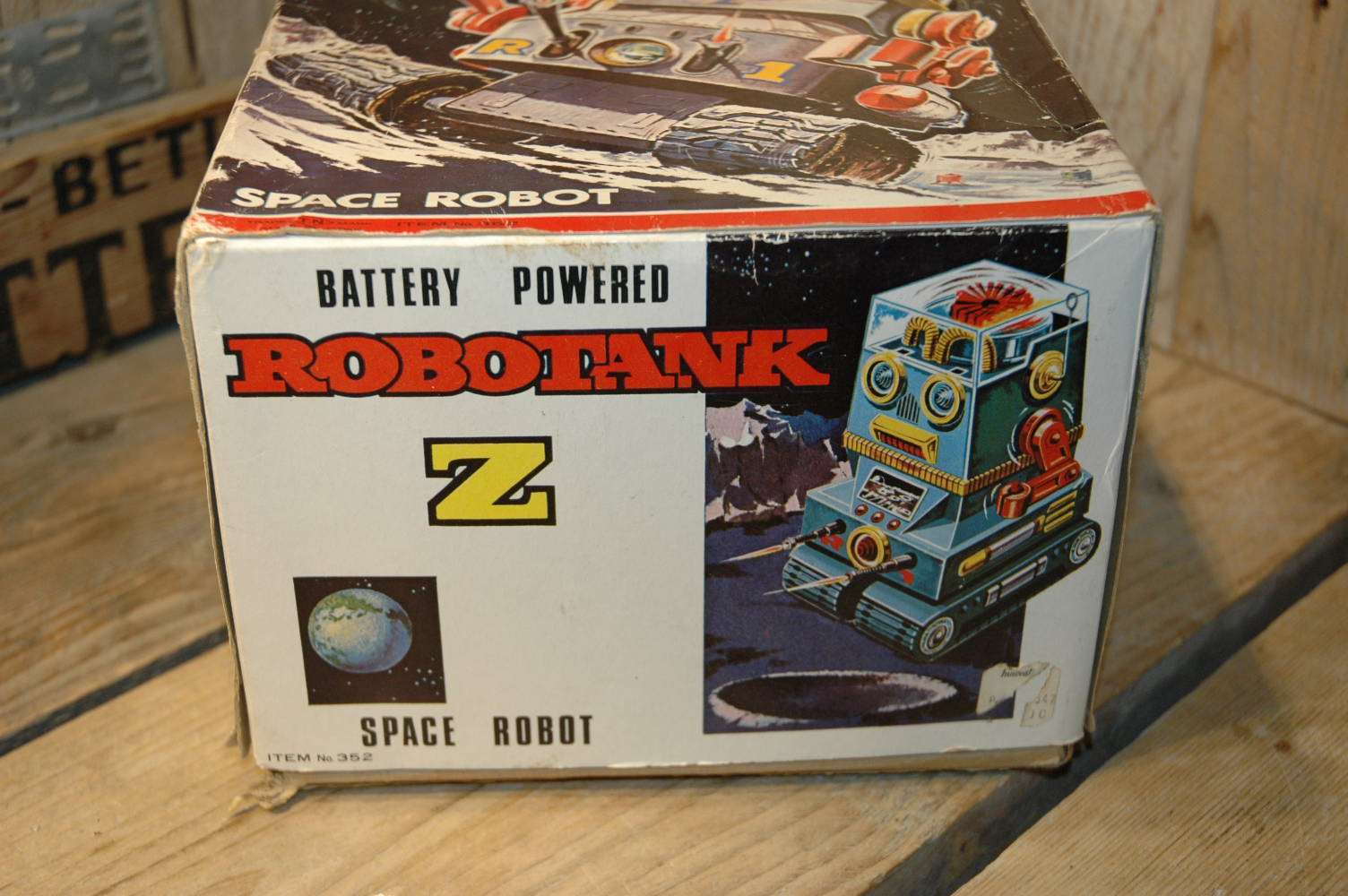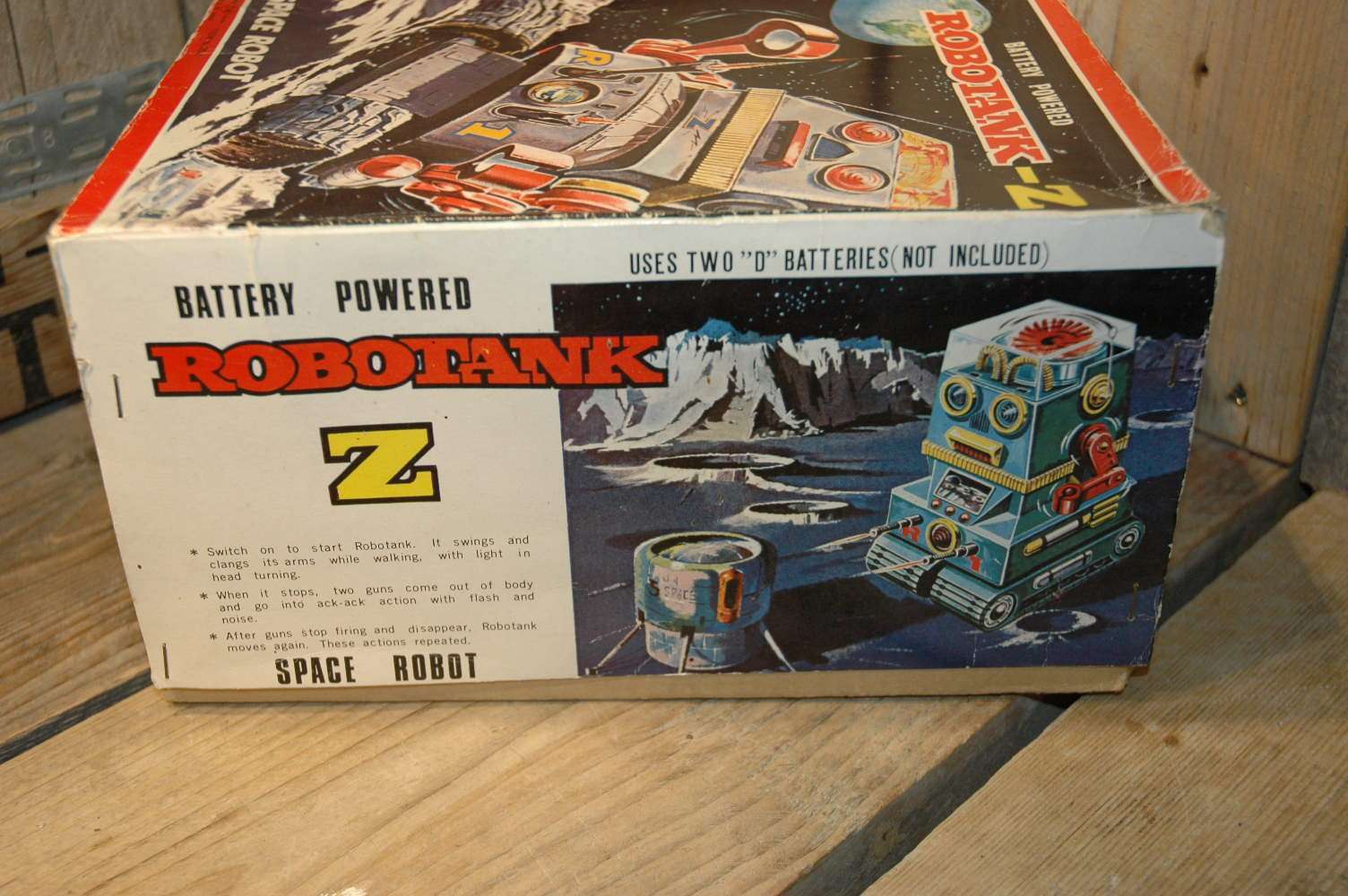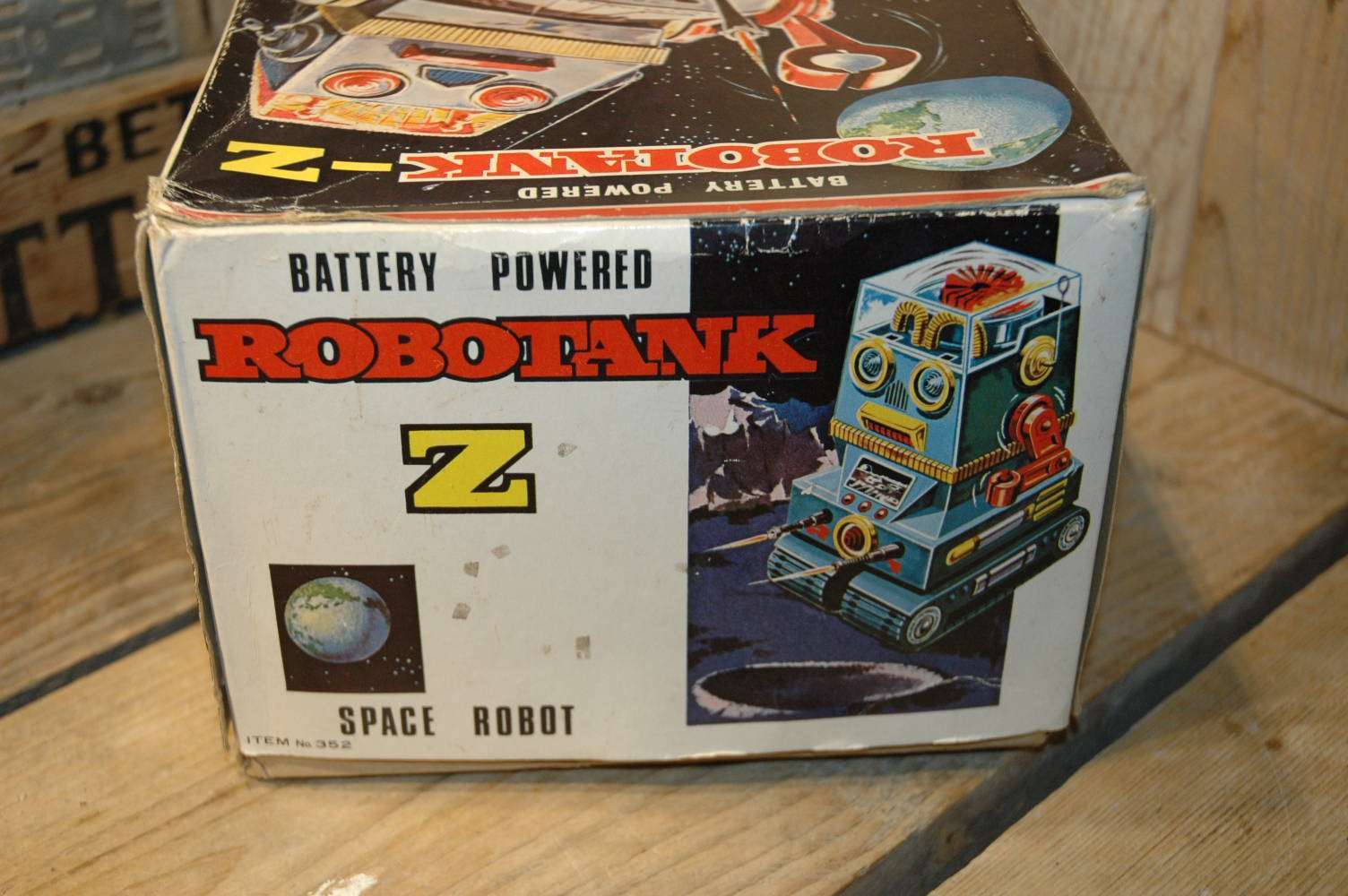 Nomura – RoboTank  Z   
This robot was stored away for years in a box with other goodies 🙂 The second i took the robot out of the box, I realized why i put it away in storage… its simply the best first version Robotank-Z I ever had in my collection 🙂  Pretty cool to discover "new" old robots in your own workshop 🙂
RoboTank – Z was made in several variations, and also in other color variations. ( dark brown / grey )  with and without speaking mechanism and different styles of artwork on the boxes.
This tinmade robotank – z was made in the mid sixties in Japan by Nomura. This is the first version with lithographed tin arms. Later versions had plastic arms.
THe robot is battery powered and runs on 2 D- Cell batteries.  In action the robot hoovers around with mystery bump and go action, spinning light in his head and shooting action from time to time with lighted guns that pop out of the body.
The condition of the robot is near mint with an excellent to near mint box !
Looks hardly been played with. The robot is all original and complete, never been opened or messed with and works perfectly with all the actions.  Fantastic condition, no upgrade needed on this robot !!
THe box is very good to excellent. shows some storage wear as shown in the pictures but the box is complete and original.
Hard to find robot and box… not often found in the open market. first version of robotank z is rare and hard to find ( tin arms )
CFP:   Contact me For Price      at        boogo.nl@gmail.com