Project omschrijving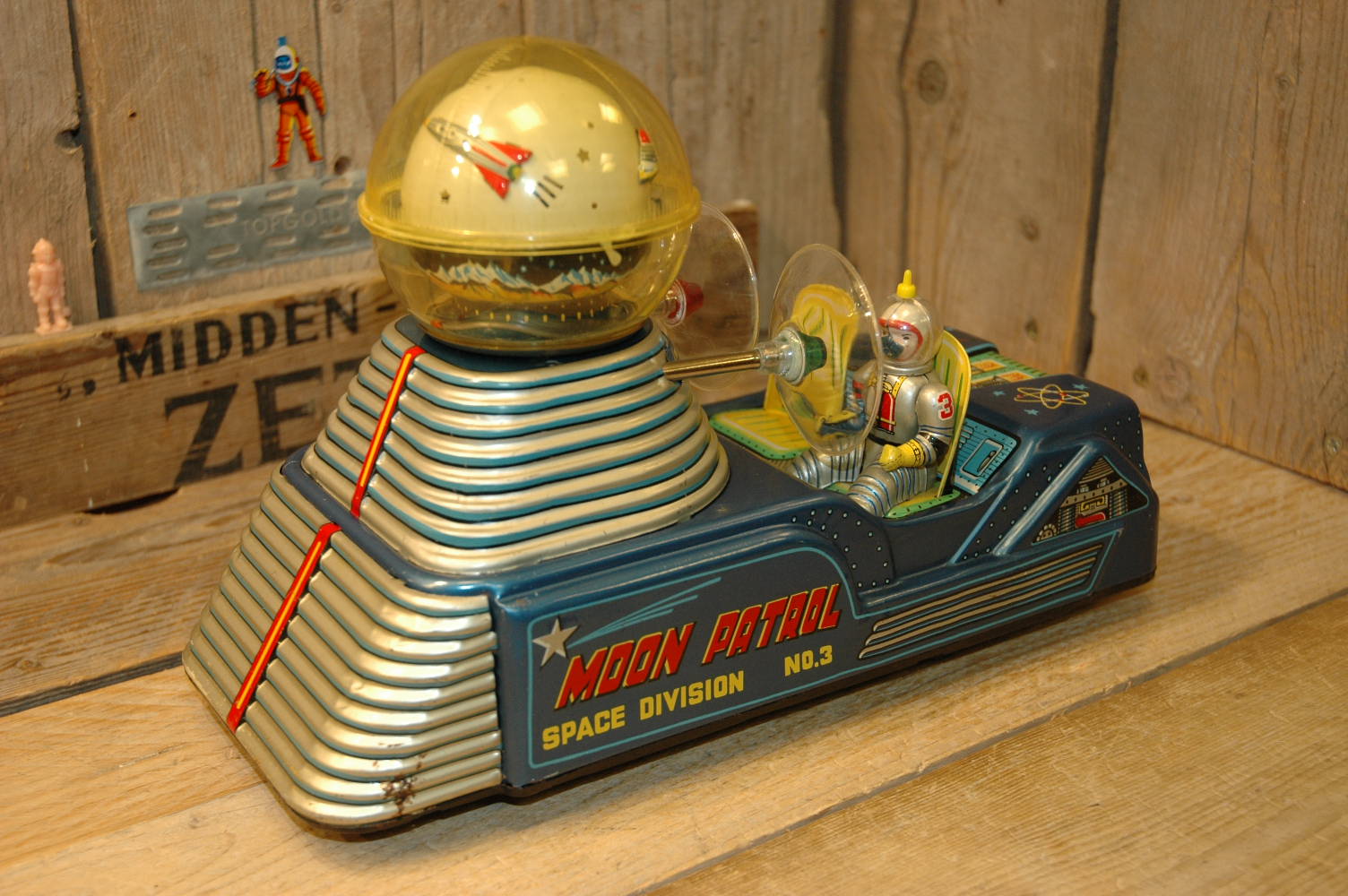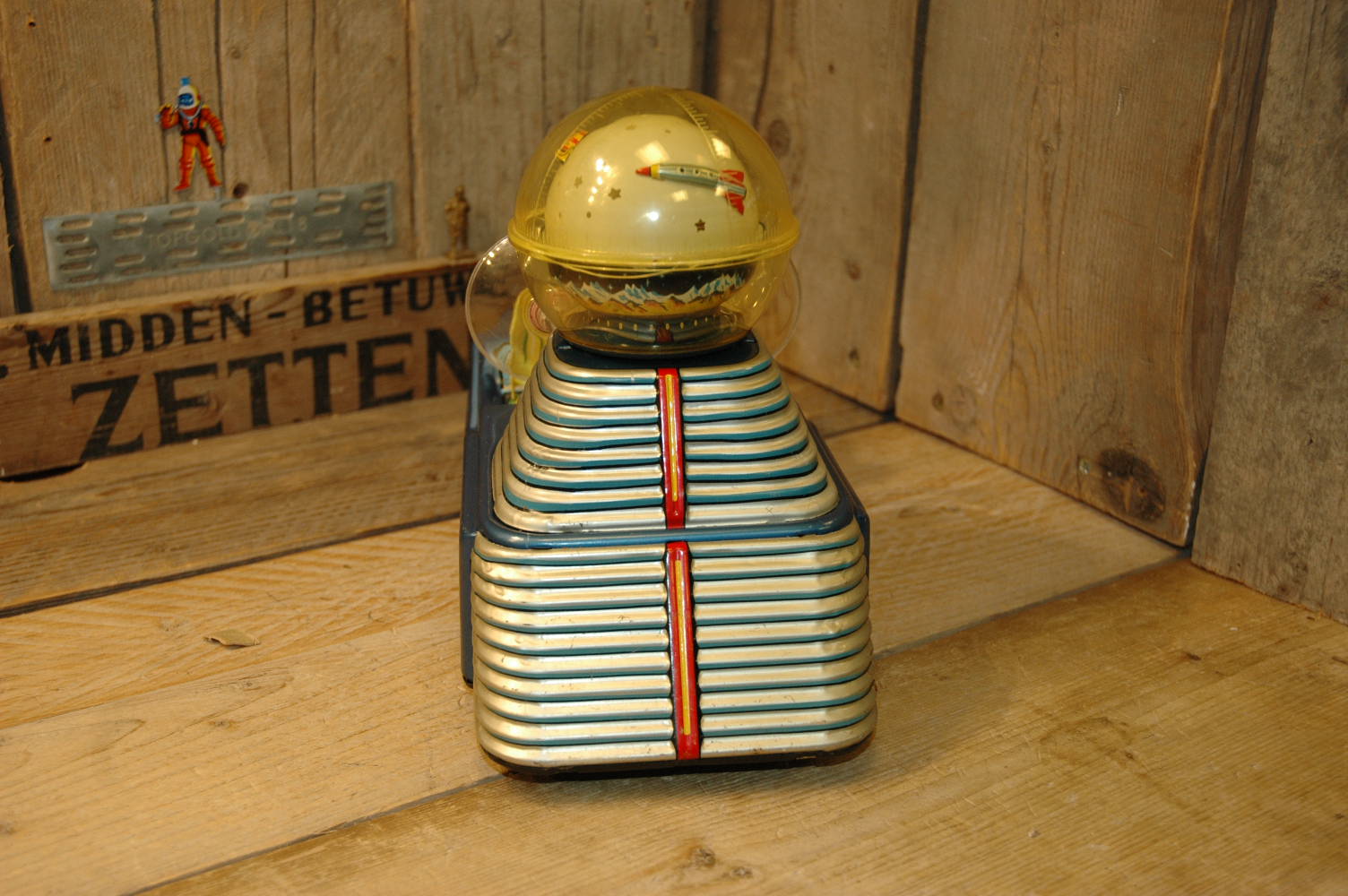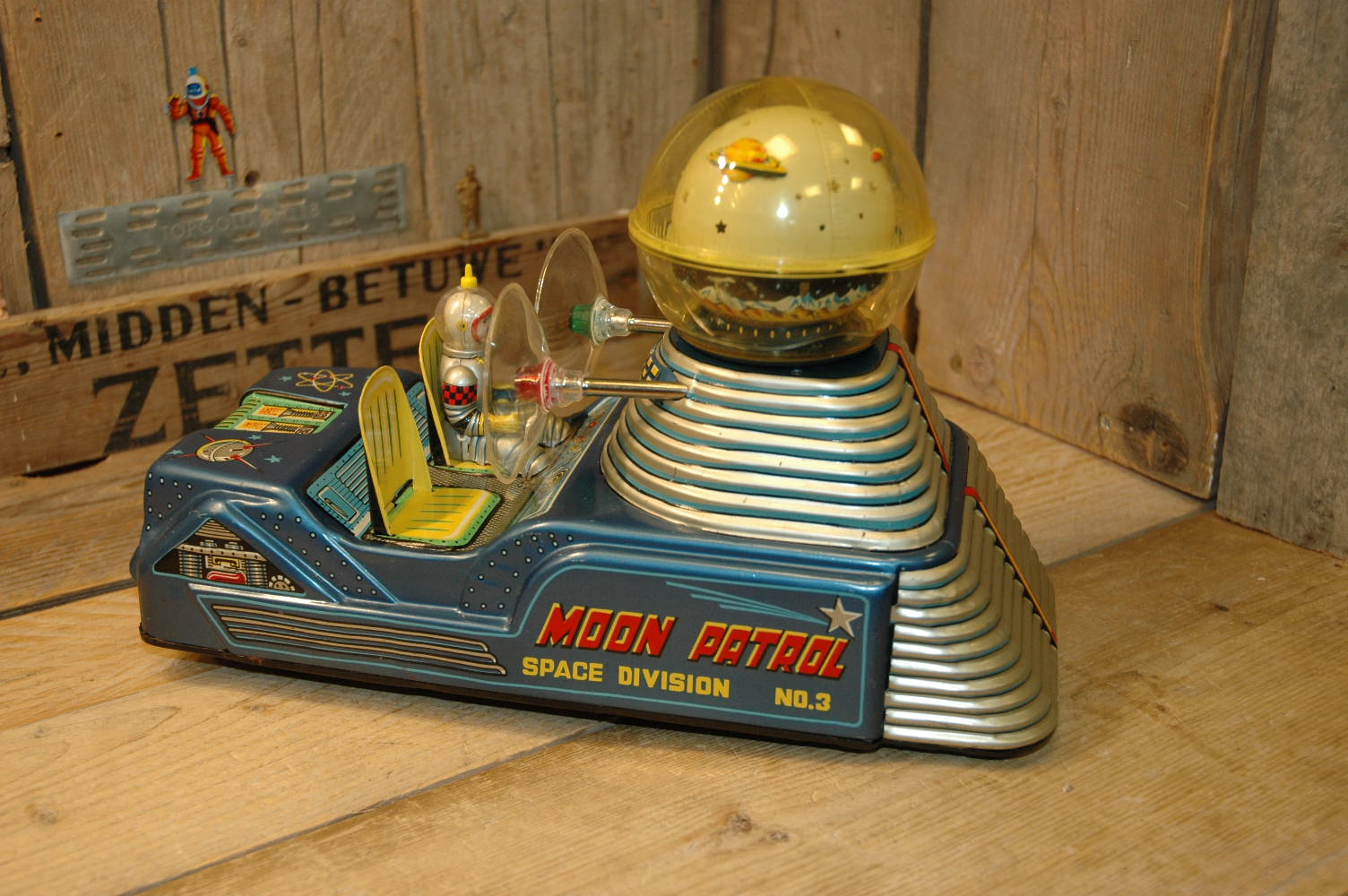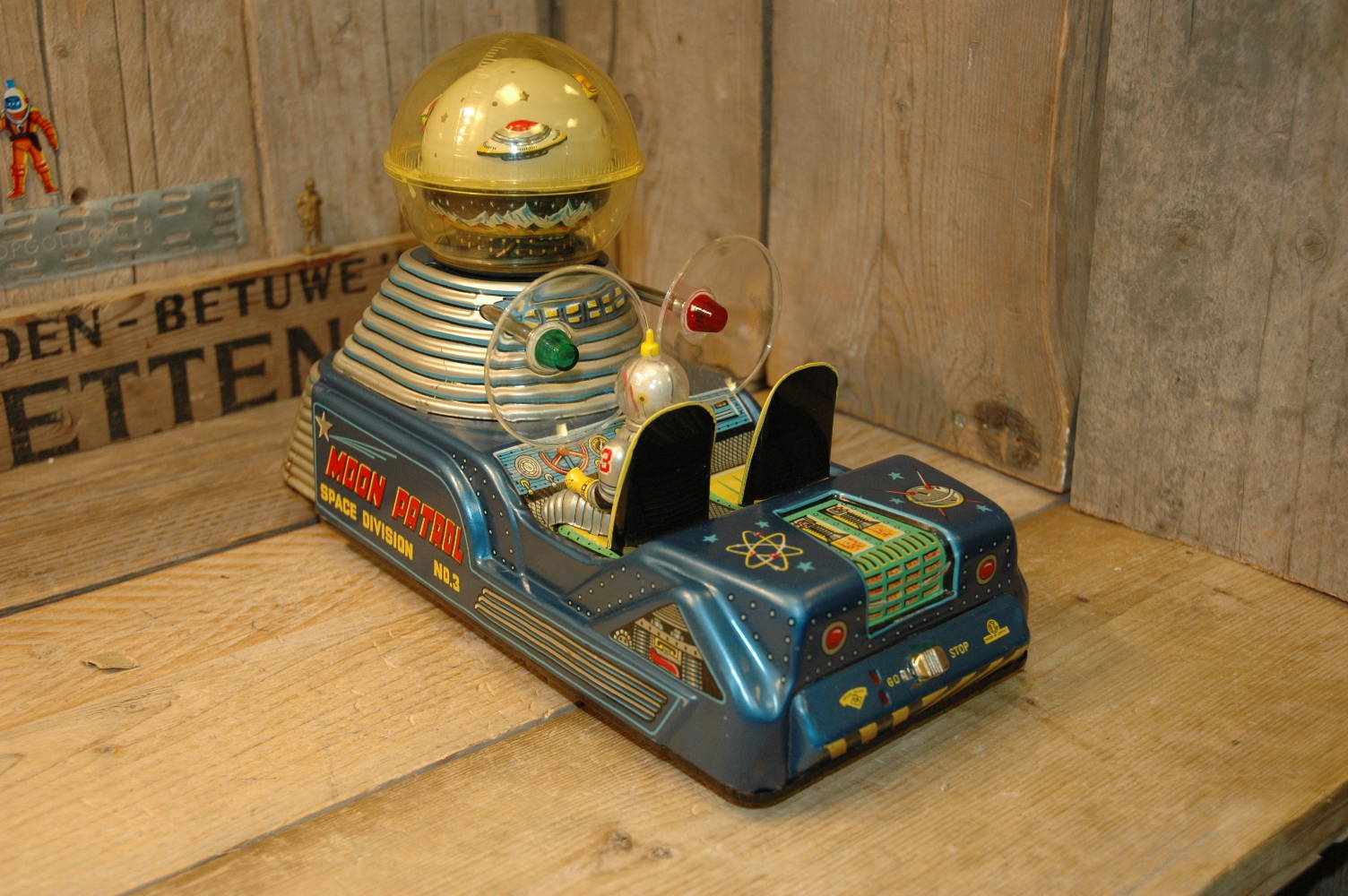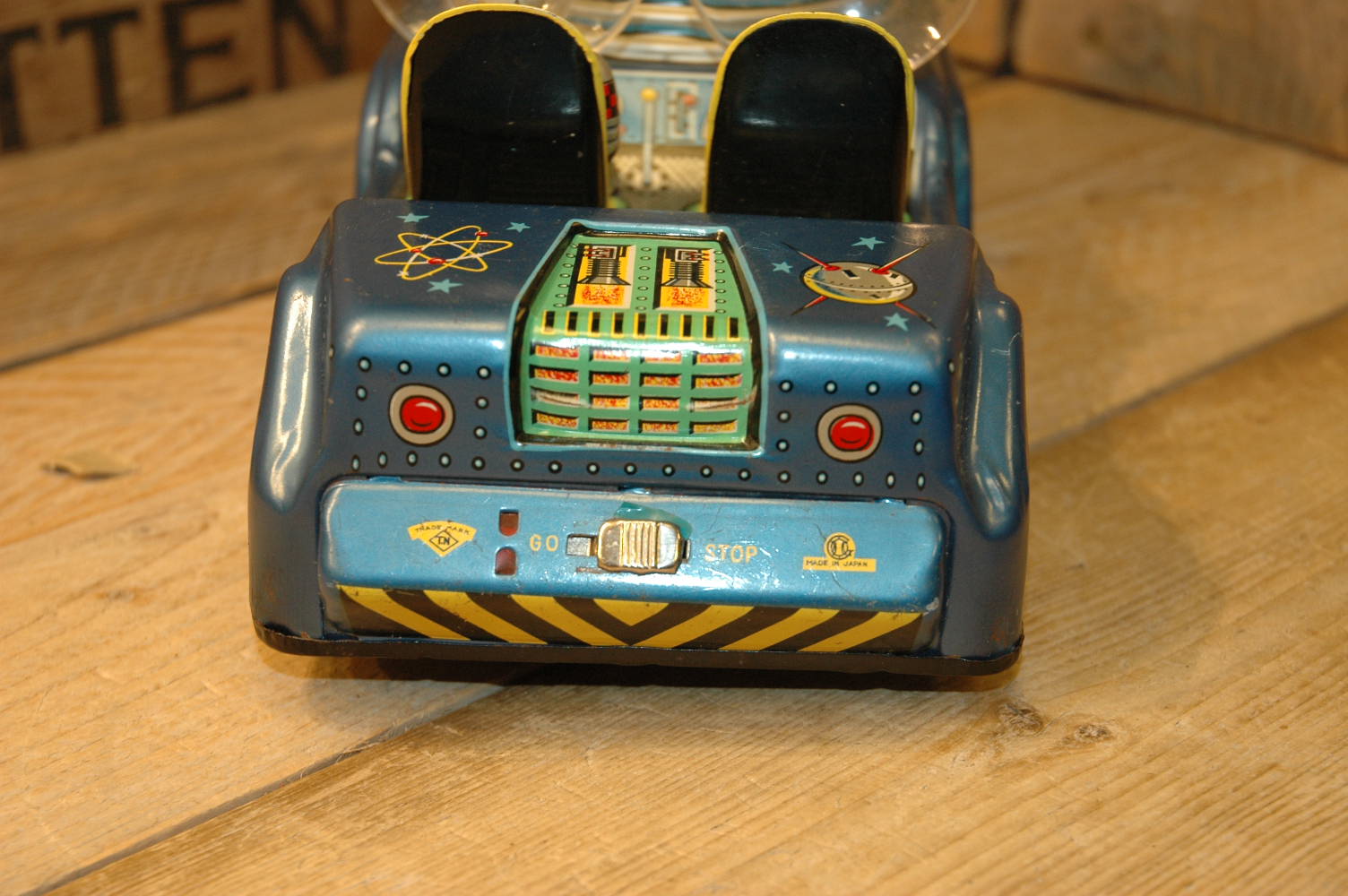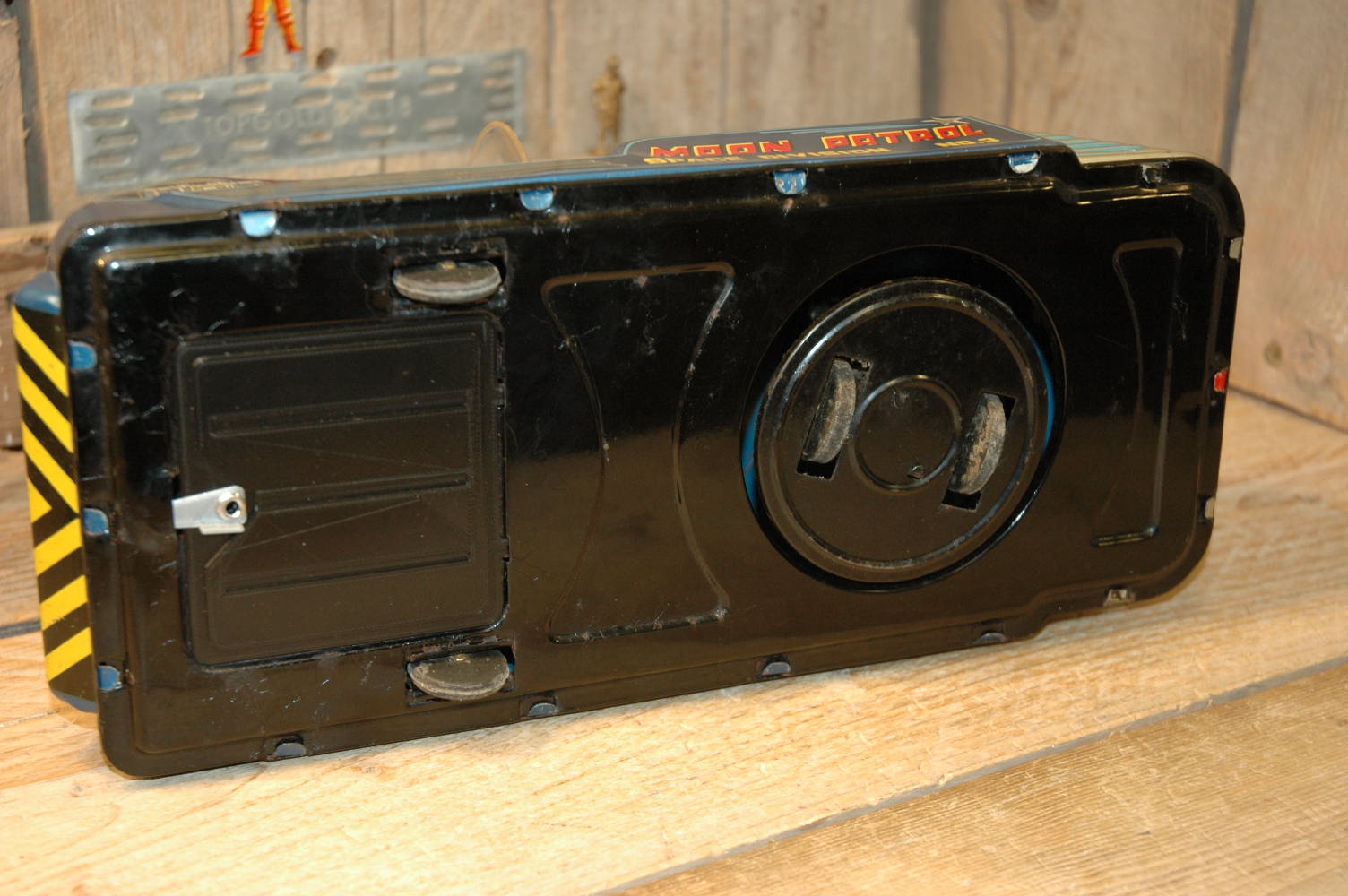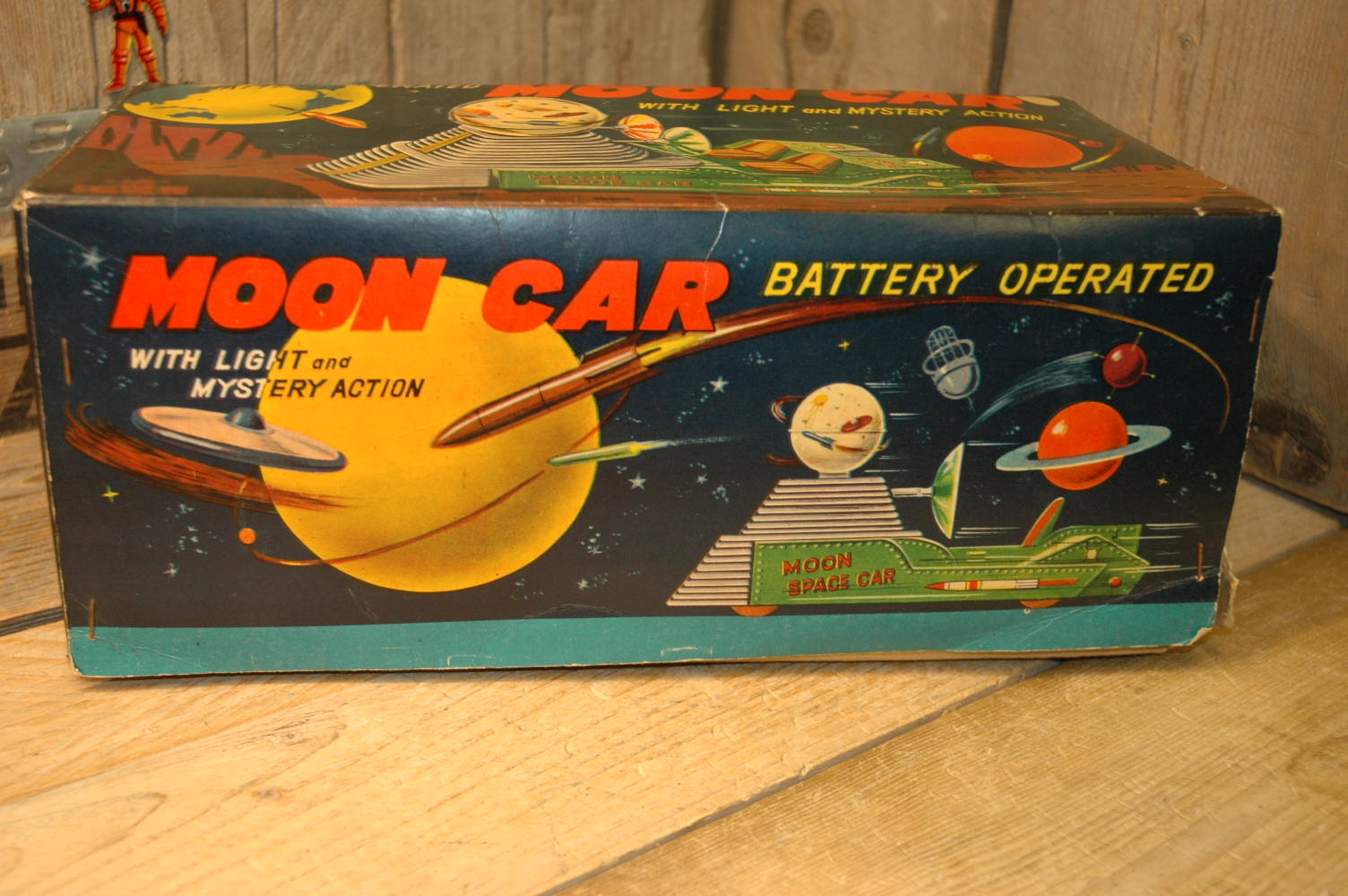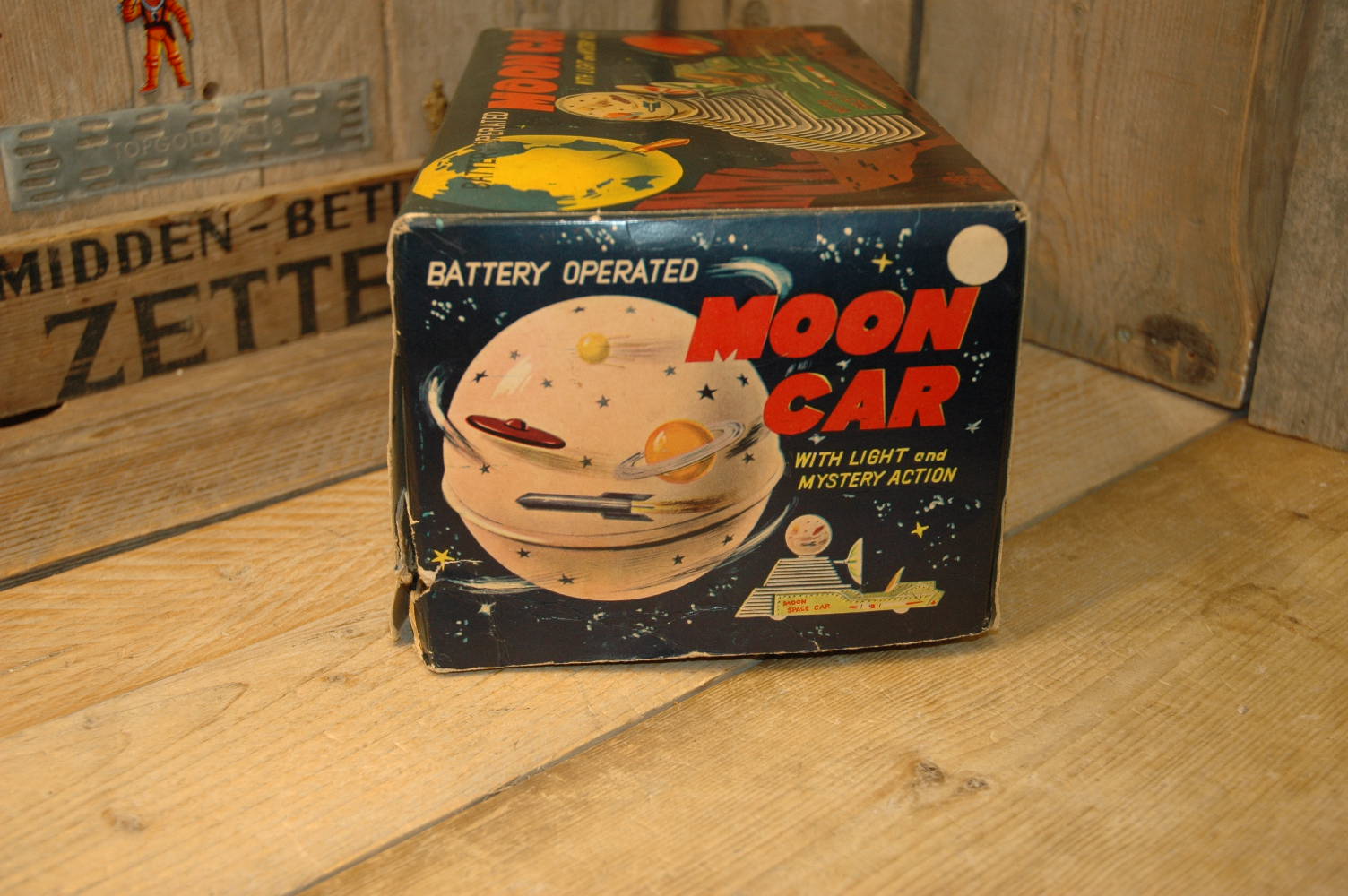 Nomura – Moon Car
Nomura`s Moon Car was made in the early sixties in Japan. Made out of tin, battery operated ( 2 D-Cells ) with a lighted and rotating dome and mystery bump and go action.
I found this toy again using my Italian Connection ! 🙂 Its amazing how always the best toys come from Italy… Ok what is to tell about this one.. First… there IS a driver.. and astronaut.. why do i point this out.. simple because of 2 reasons.. First the box does NOT show the driver.. and second.. the last version of this toy I had did not had the driver as well.. and no.. not removed.. it was simply never there.. ( otherwise there would have been holes for the tabs )
But.. thank god.. this one DOES have the astronaut ! -) In action this toy hoovers around with mystery bump and go action and the globe inside the dome rotates with light inside and small tinmade and lithoed details on the lighted inner dome.. very nice to see this one in action.
The condition.. I would rate this one excellent with a few things to mention.. the battery cover is a 3D printed professional made reproduction. I had to install this because the toy did not have a battery cover anymore. Further there is some spidering / minor corrosion on the edges of the battery compartment. The battery compartment itself seems to be ok, not pristine but its ok. Also there is, as you can see in the pictures, a small corrosion spot at the left front side of the toy.
The dome is complete and working ( its a miracle these survived because its a loose part and in the hands of a child not the best combination ! ) its seldom that you see this toy with such a nice dome.. both the dishes are original and free of cracks ( also a small miracle ! 🙂 and the astronaut has the original helmet which.. is also free of cracks or any damage..
This all is accompanied by the original box that has a rough bottom but the toplid is excellent with only 2 tears in the corners.. easy to restore ! you will end up with an absolute beautiful box than.
These toys are harder and harder to find every year… has been a while since i had a nice one in the dutch caves.. wont stay here for long i guess …
CFP:  Contact me For Price       at           boogo.nl@gmail.com