Project omschrijving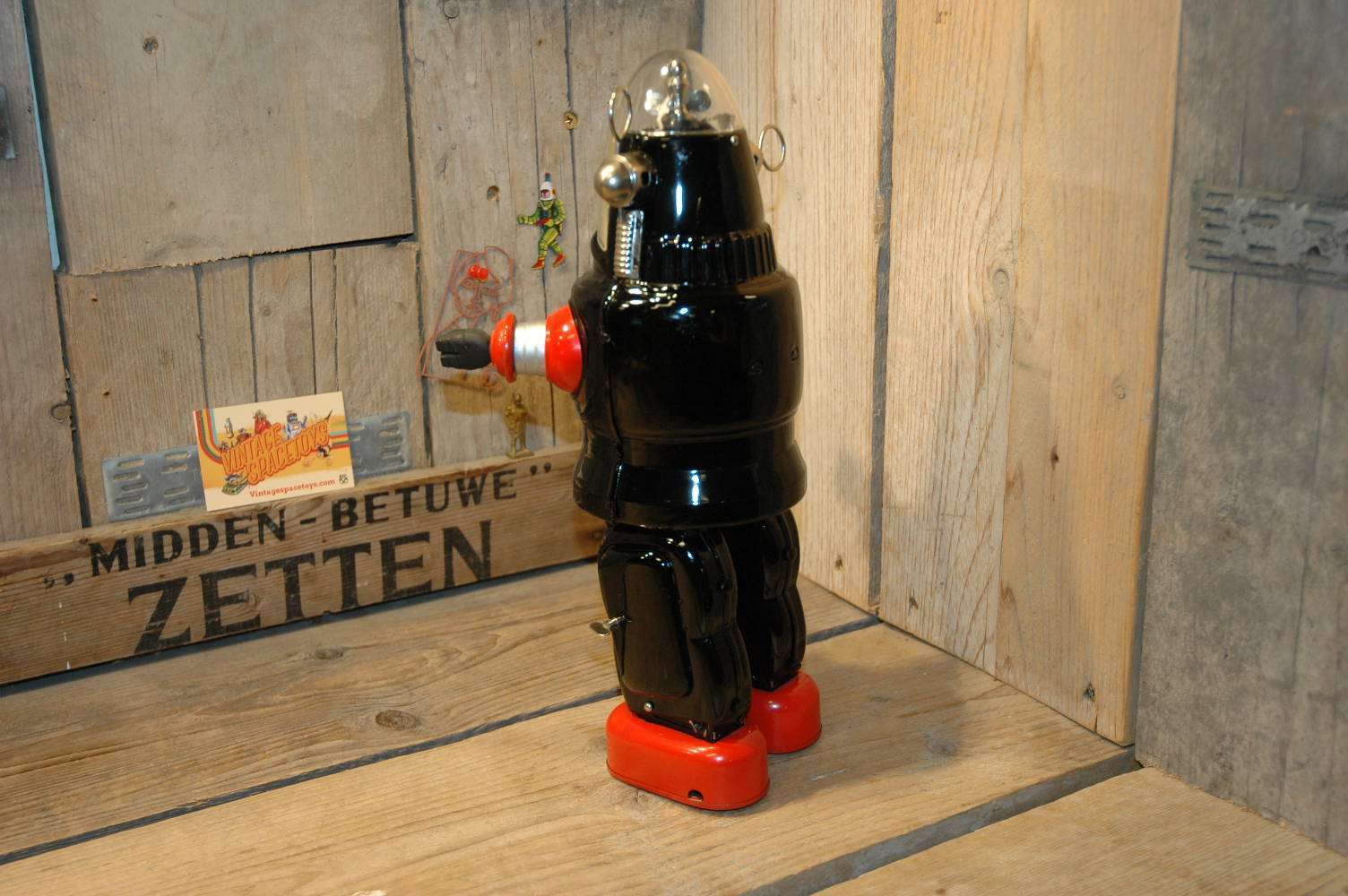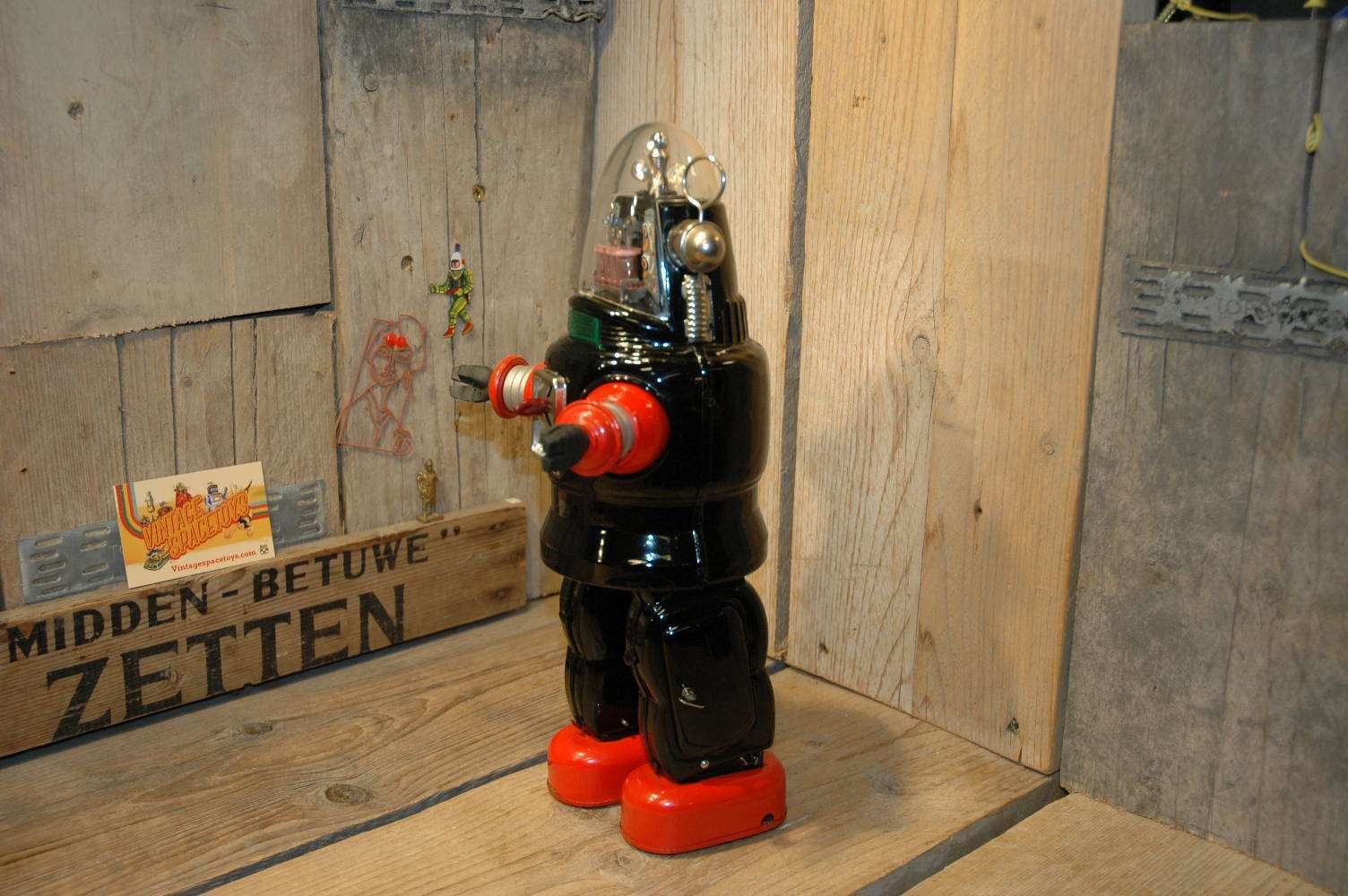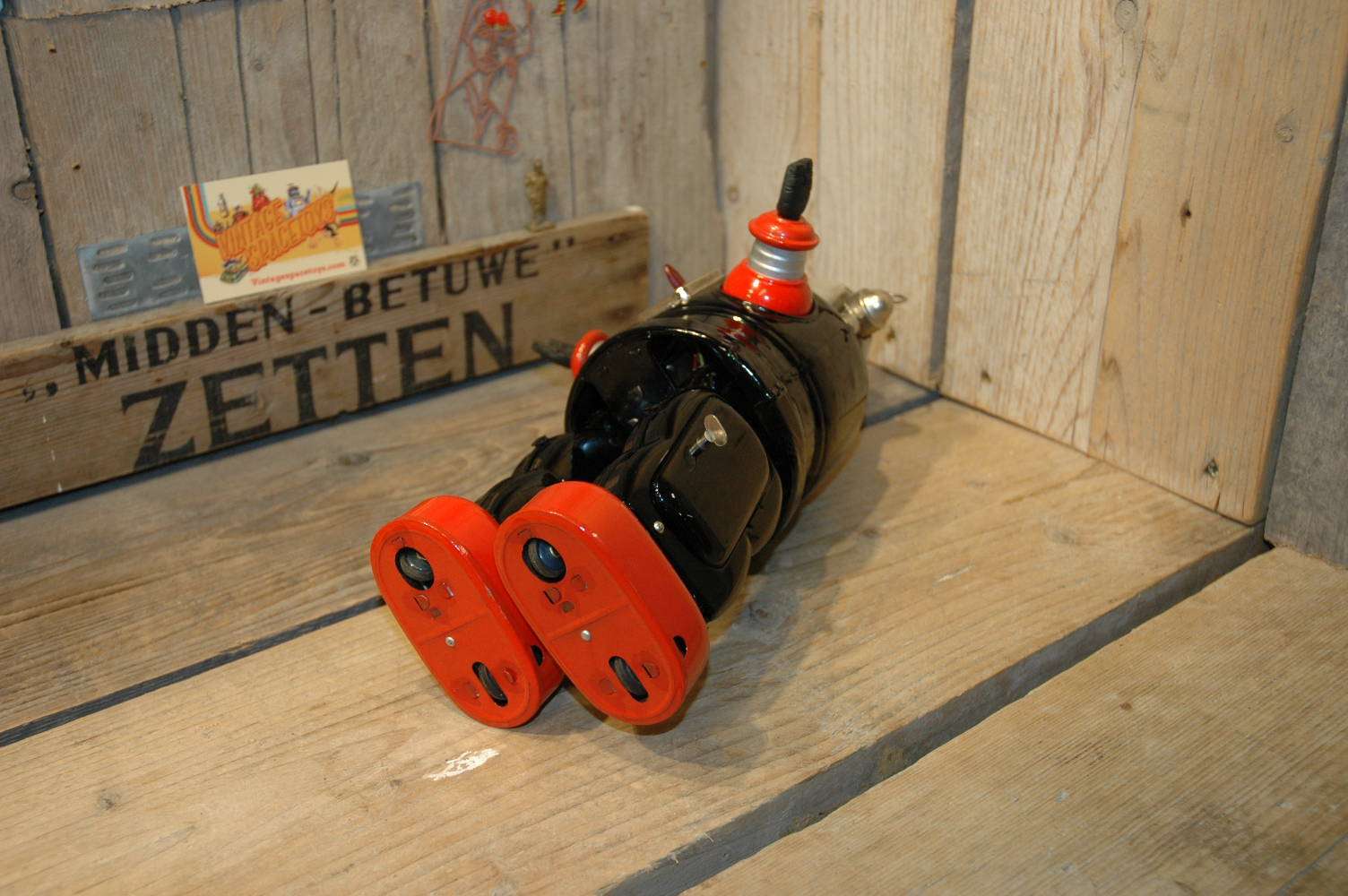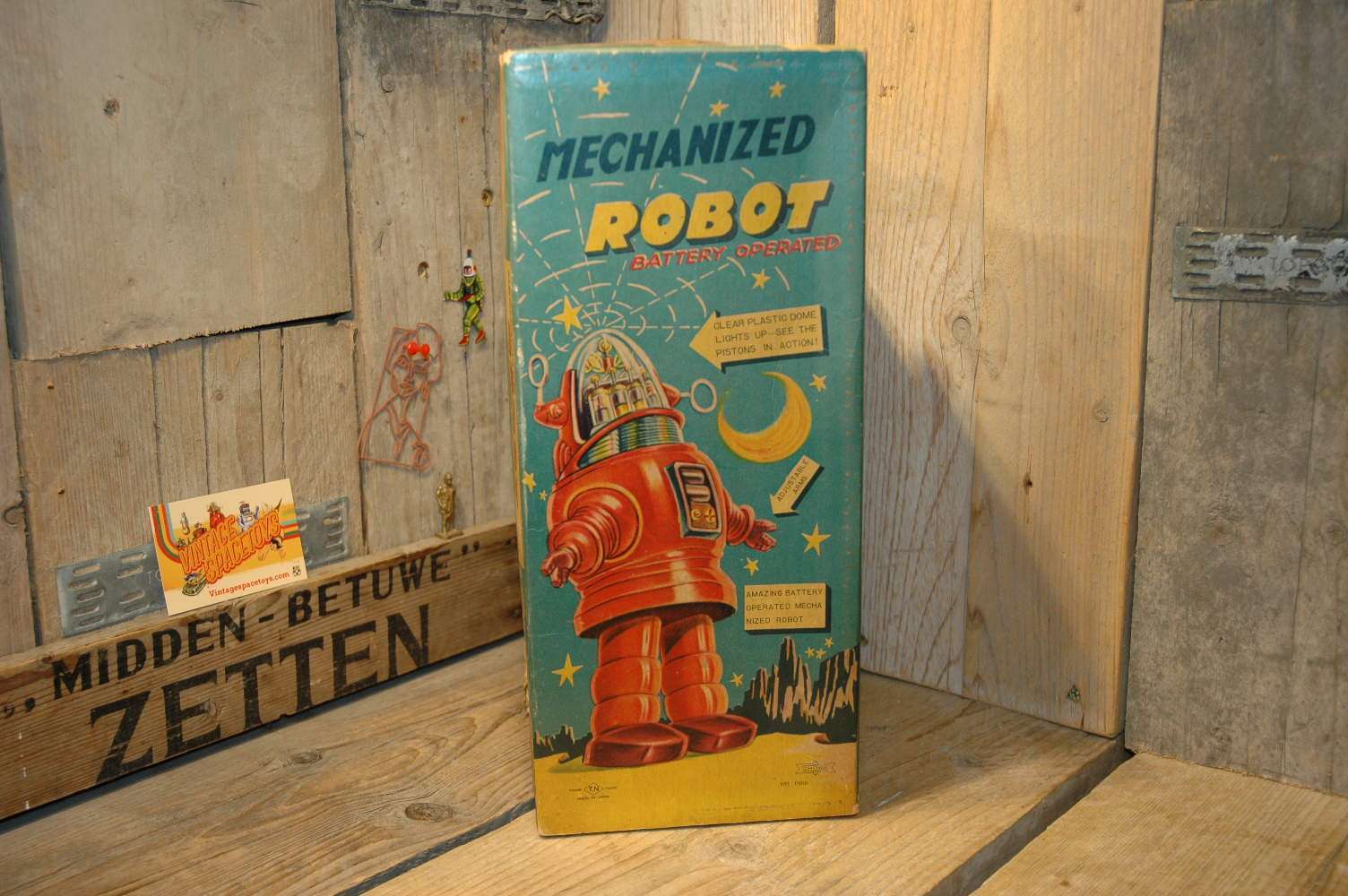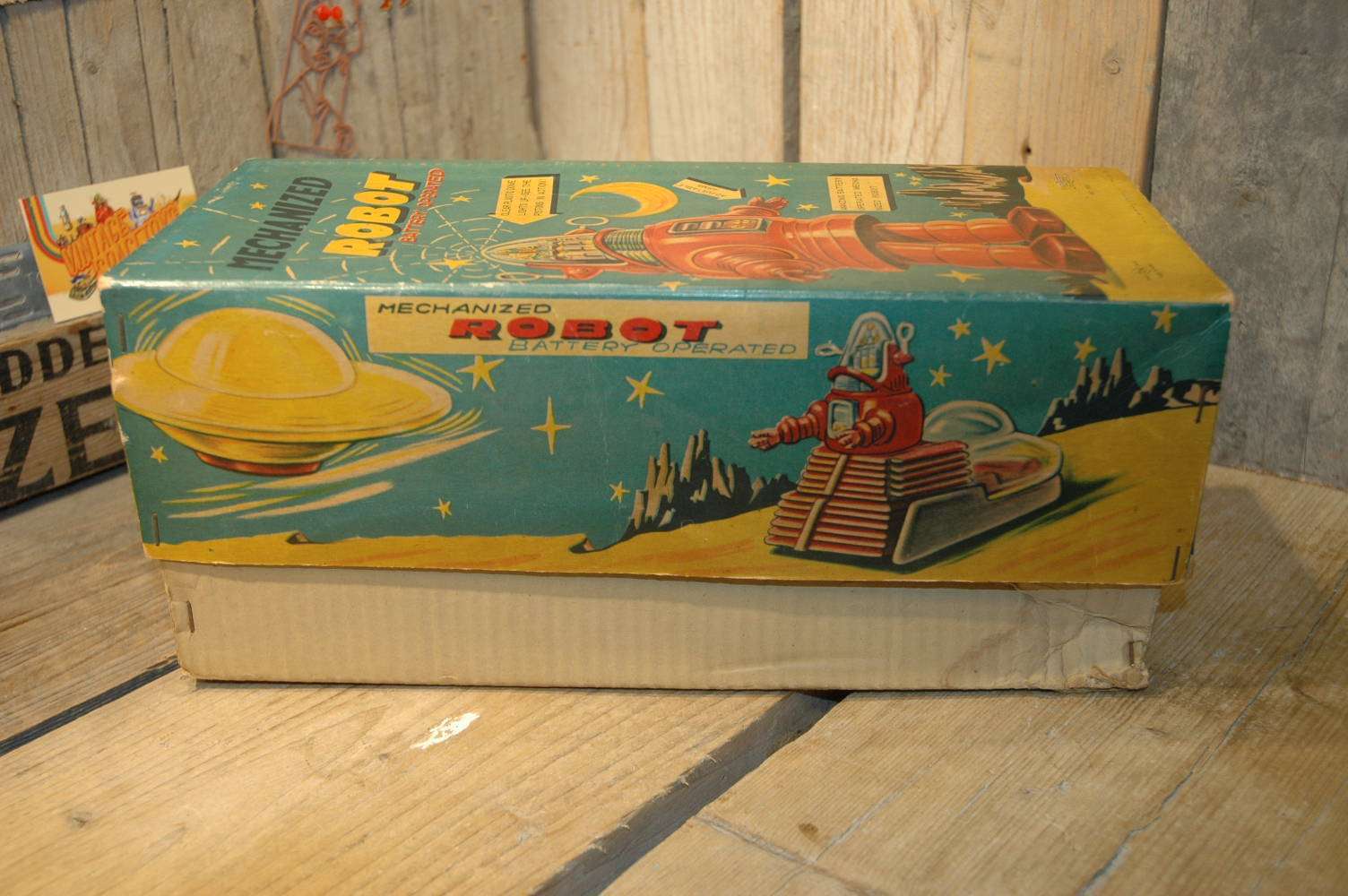 Again, I found a perfect example of Mechanized Robby Robot in Italy in the winter of 2018. A friend of mine helped me to get the robot to the Dutch Caves ! 🙂
This robot is build in 1957 by Nomura in Japan. ( This is the Second version )
This is for sure THE robot icon that everybody knows: ROBBY THE ROBOT in its purest form. Build as an exact copy of the robot in the film Forbidden Planet. There were many variations made of this legendary robot but this is for sure the "mother" of all robbies ? The actions are of course walking, flashing lights, spinning ears and the famous pumping pistons in his head. His arm swing around while he walks. Not like other robots, robby carries the 2 D-cells in his legs.
Nomura`s Mechanized Robot ( thats the official name of this toy ) is in excellent to near mint condition and is in 100 % original and complete. Its the second version build by Nomura ( visible by the Knobs of the battery compartments, the first version had round knobs, the second version didn`t. ) The battery compartments are clean, the robot works fine and strong with pumping pistons, light, walking action and great look :).
The robots overall condition is excellent to near mint. ALL original and complete robot in perfect working condition ! Absolute stunning example, no upgrade needed on this one. Comes with excellent to near mint original box.  This one is hard to beat !
CFP:  Contact me For Price             at                boogo.nl@gmail.com