Project omschrijving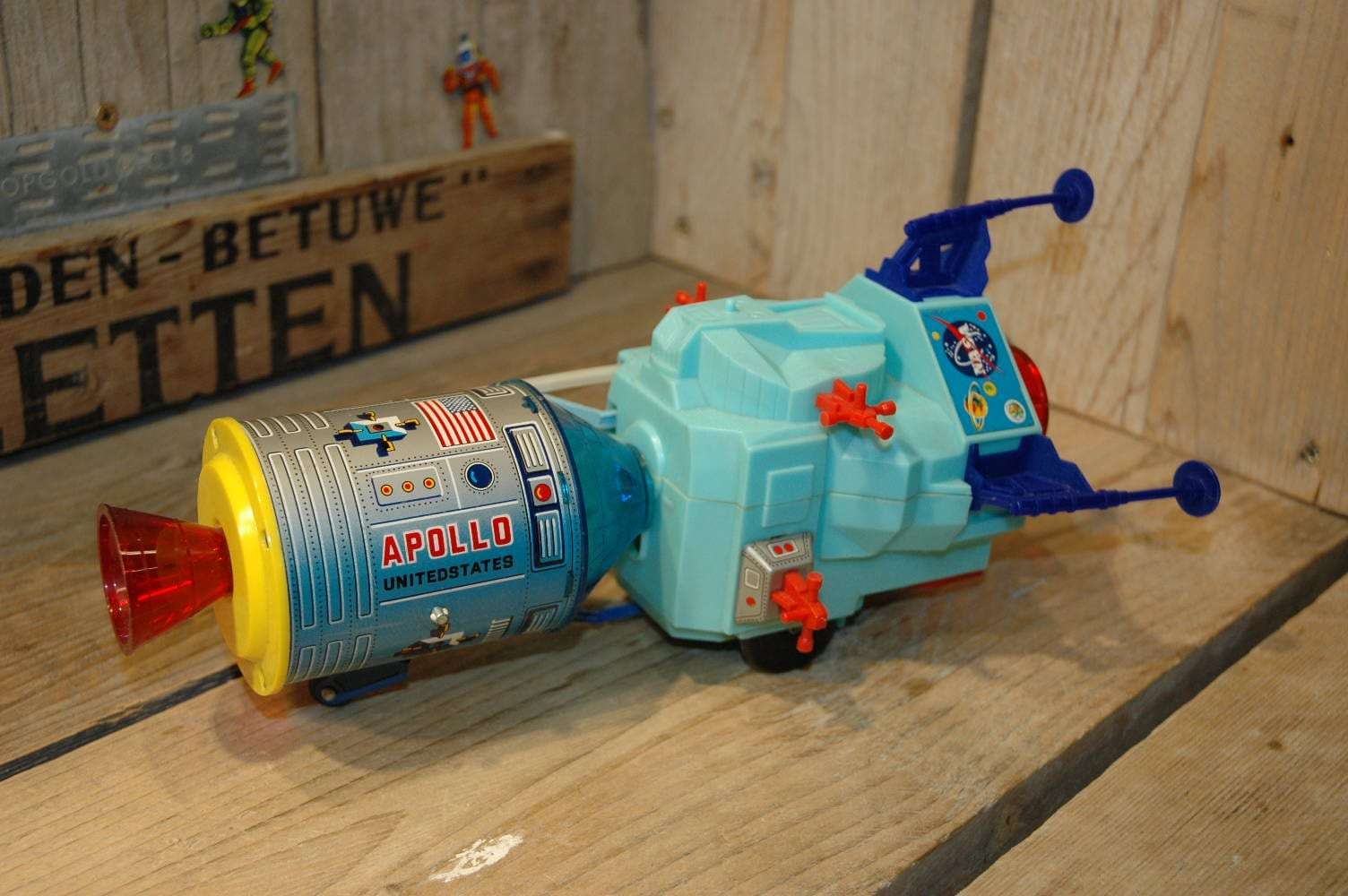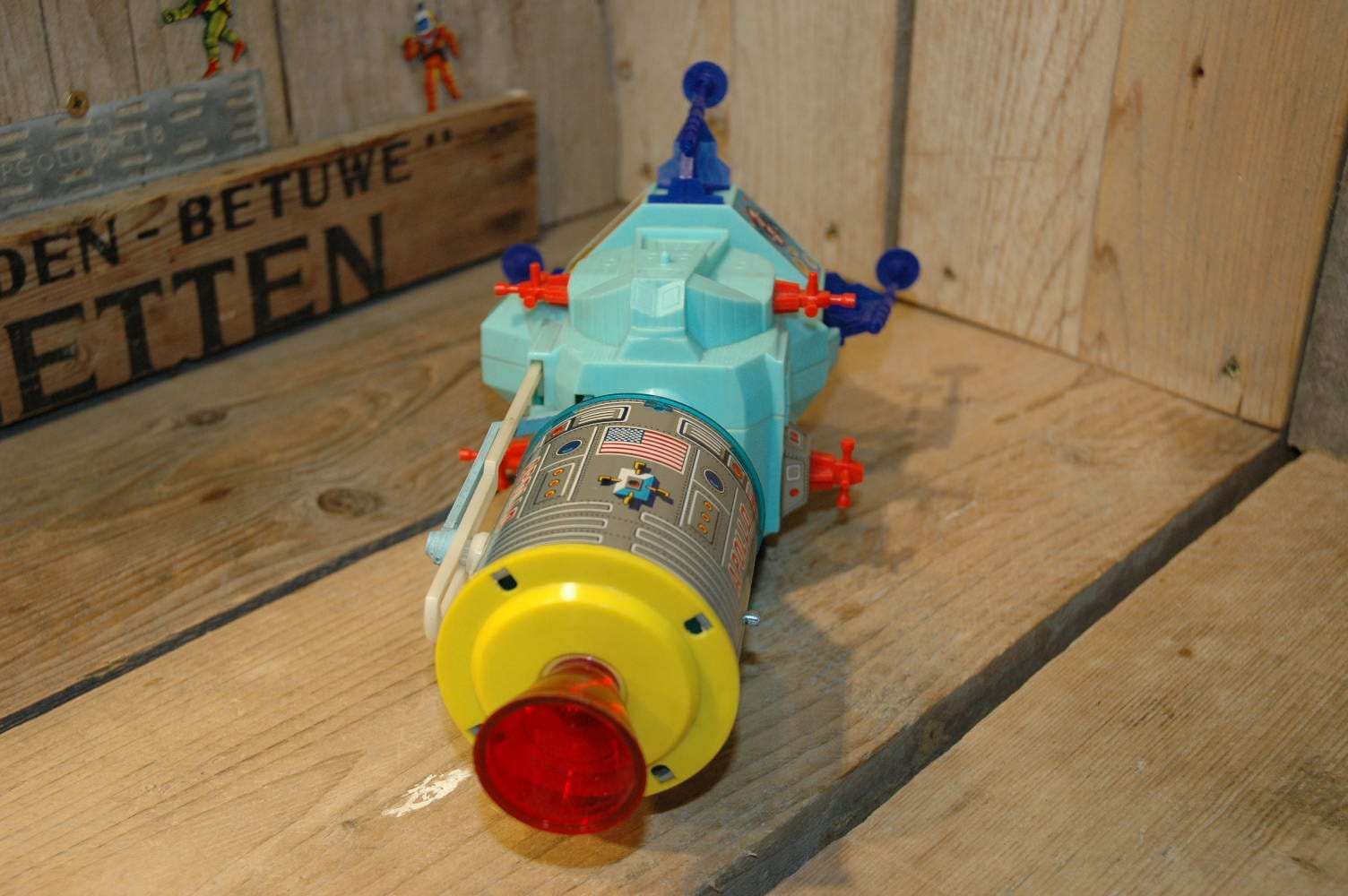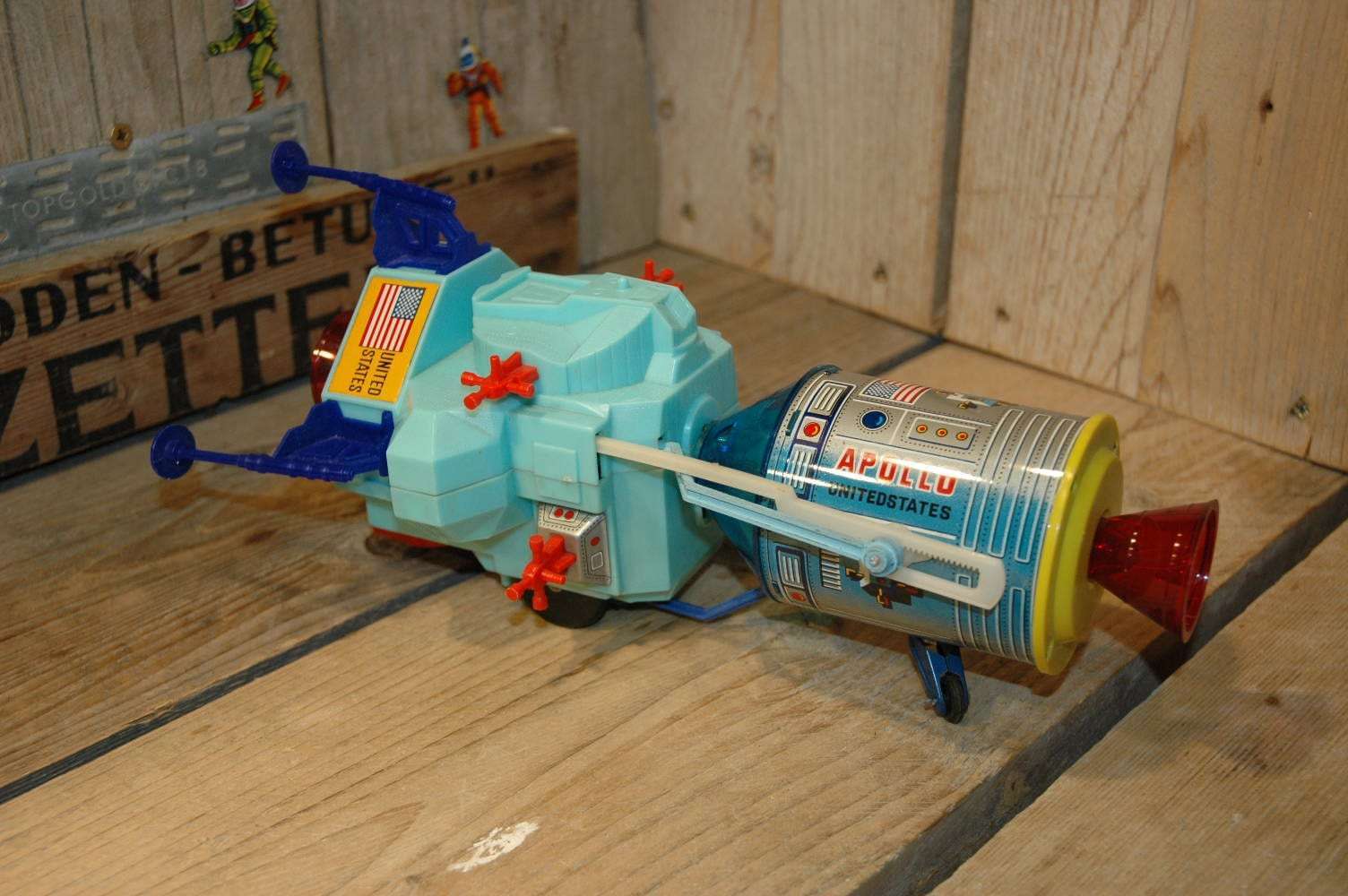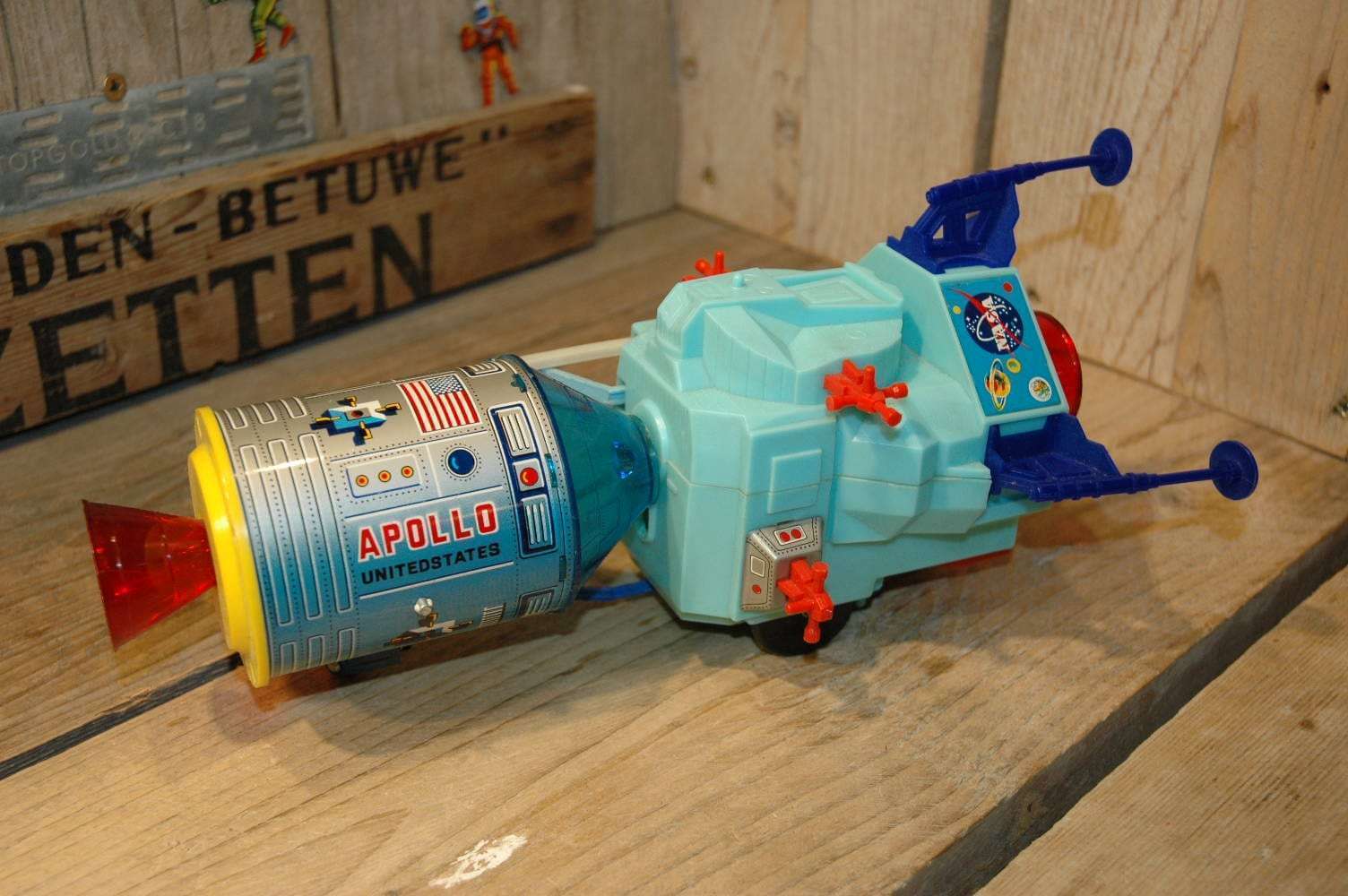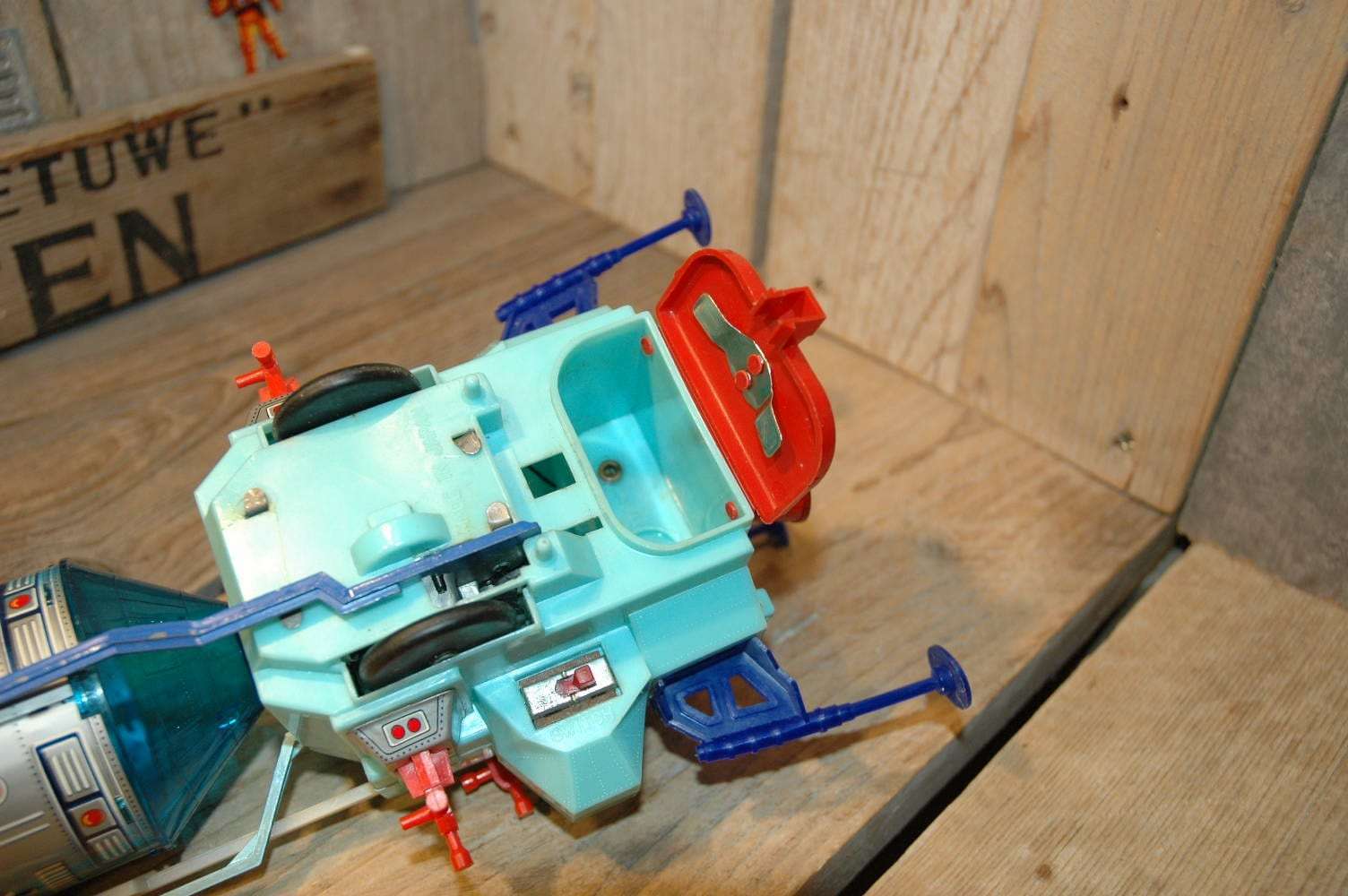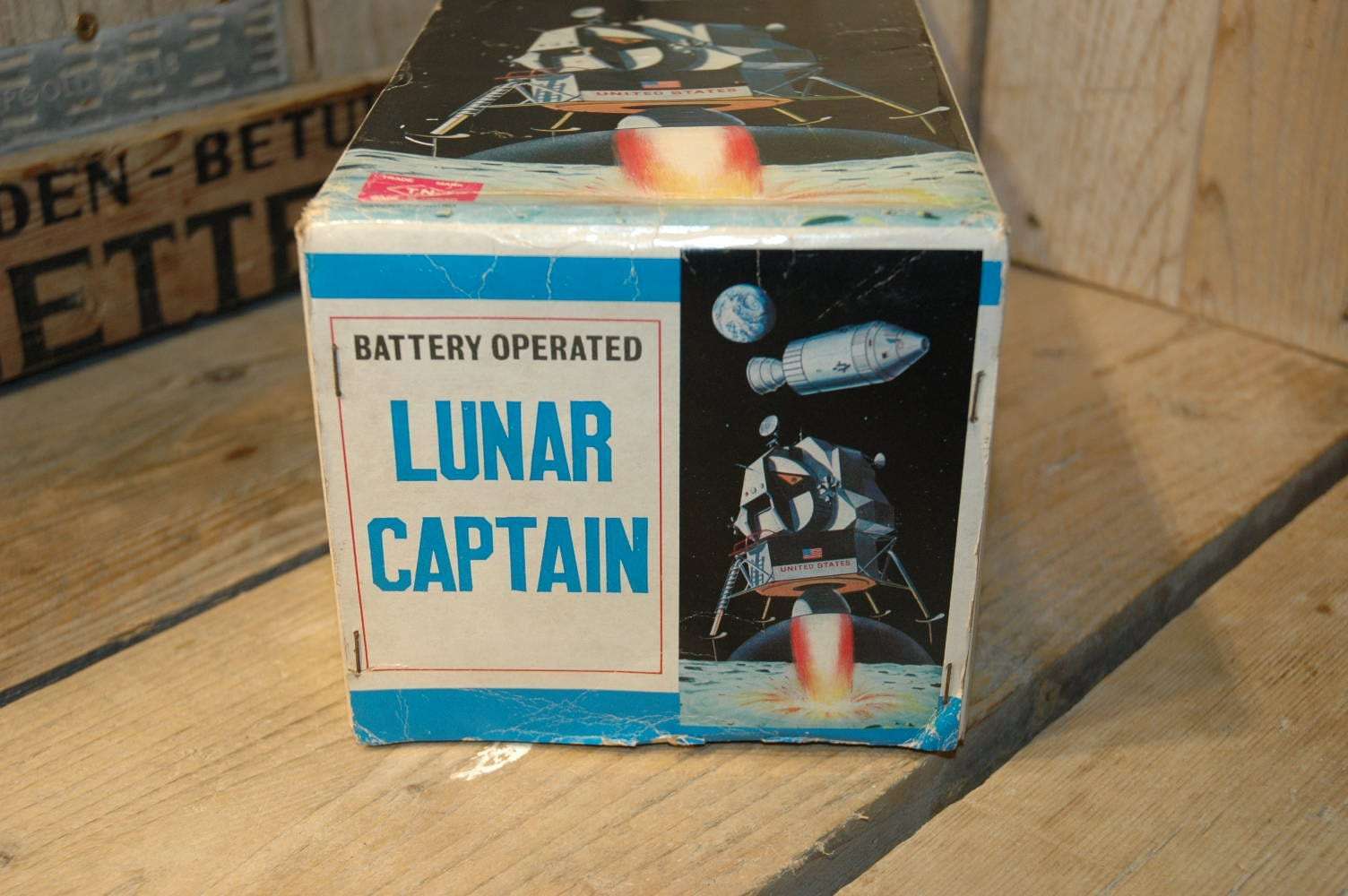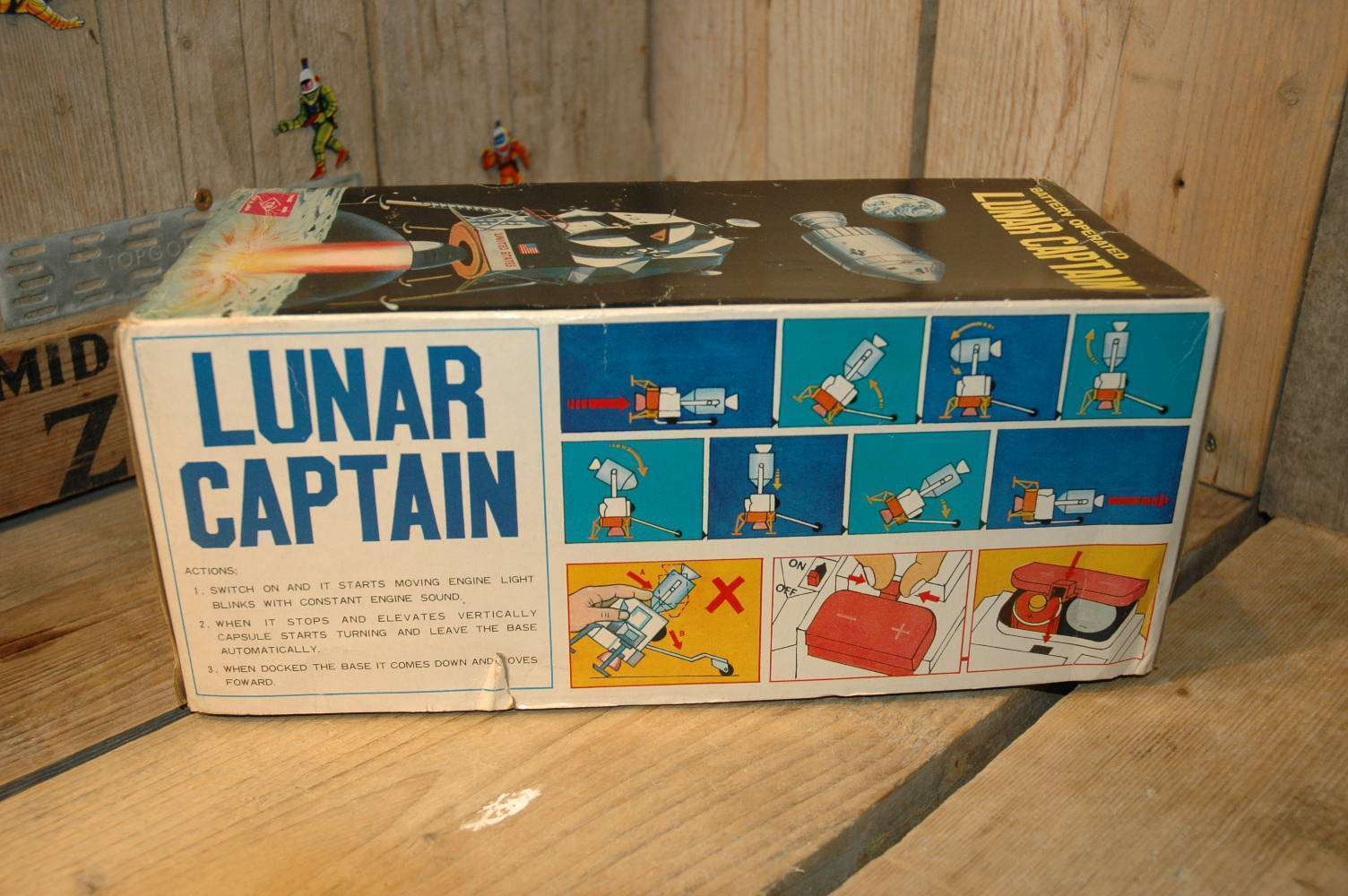 Nomura – Lunar Captain.
well it has been a while since I had this toy in my collection. I can remember i had it 2 times before but both were not working properly. The lifting mechanism is fragile and is always broken and its not an easy repair.
This toy was part of a high end collection i found here in Holland couple of months ago. I was called by a dutch man from the hague in holland and he told me his son left the house 10 years ago, left is toys behind and did not had the room and interest to pick them up. His parents want to make space and offered his collection for sale… the son was OK with that by the way ! 🙂
among the more than 100 robots and spacetoys there was also this one… in really fantastic condition AND… WORKING ! 🙂 WOW
First some background info on this toy, here we go…..
Landing on the moon was a big inspiration at the end of the 1960`s. This Lunar Captain was build in the late 1960`s (1969) by Nomura in Japan. Another innovative Japanese space toy. simulates lunar docking to the landing module! Battery operated 13 inch long tin and plastic lunar lander and transport move along the floor with blinking lights and sounds. Vehicle then stops and lifts, Apollo capsule disengages and begins to spin. After several rotations capsule docks with base to resume voyage. A very attractive toy.
Nomura Lunar Captain is in near mint condition and is build out of plastic and tin parts. It looks that it has not been played much with and spent most of its time in the original box. All the actions work perfect, all the lights, moving action, the lifting, it all works as new !
The toys is all original and complete and comes with its original box in near mint condition as well ! even one of the original inserts is present.
If you ever want to add this toy to your collection and looking for a perfect working example, look NO further !! its here !
CFP:  Contact me For Price    at     boogo.nl@gmail.com