Project omschrijving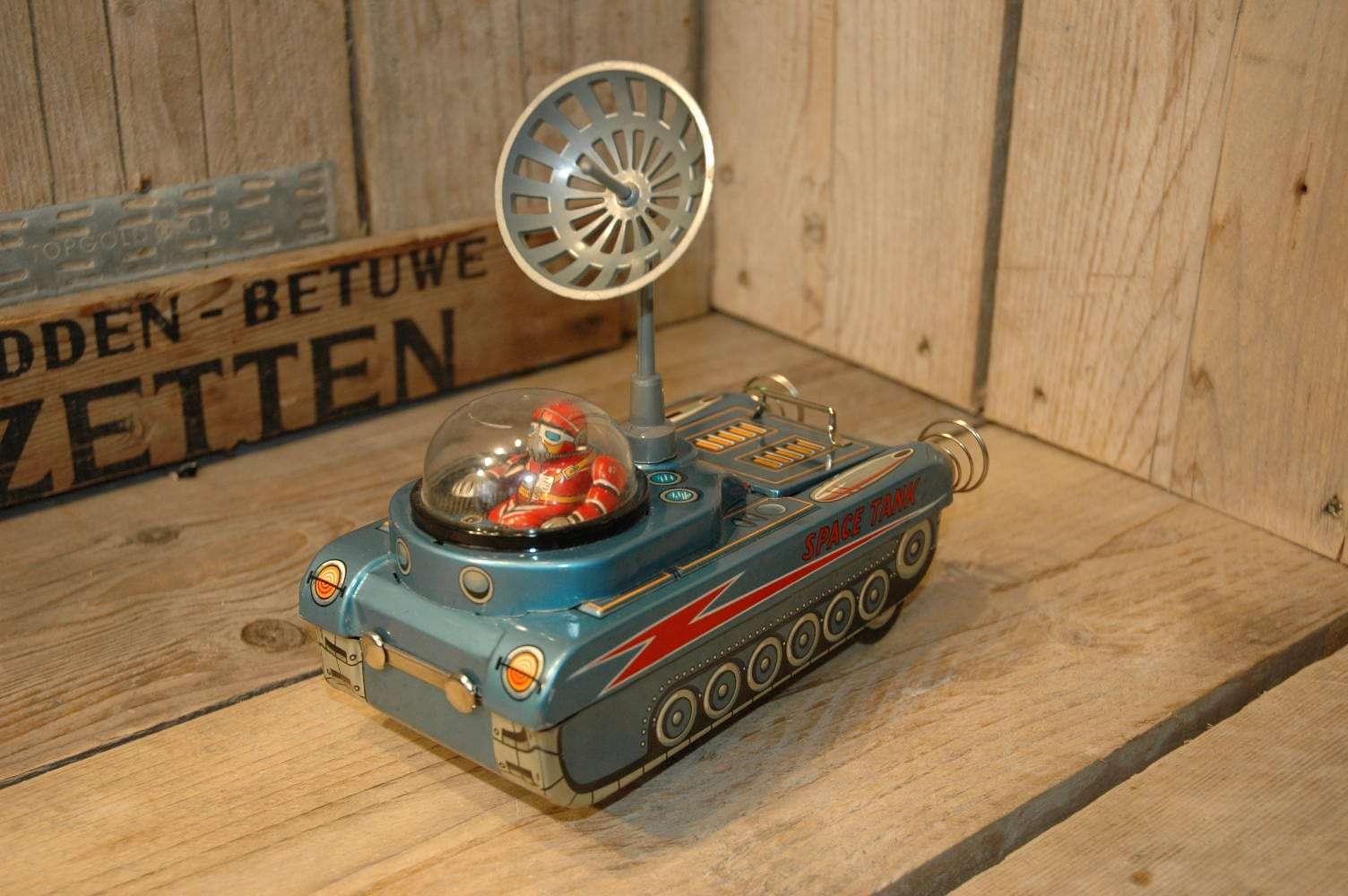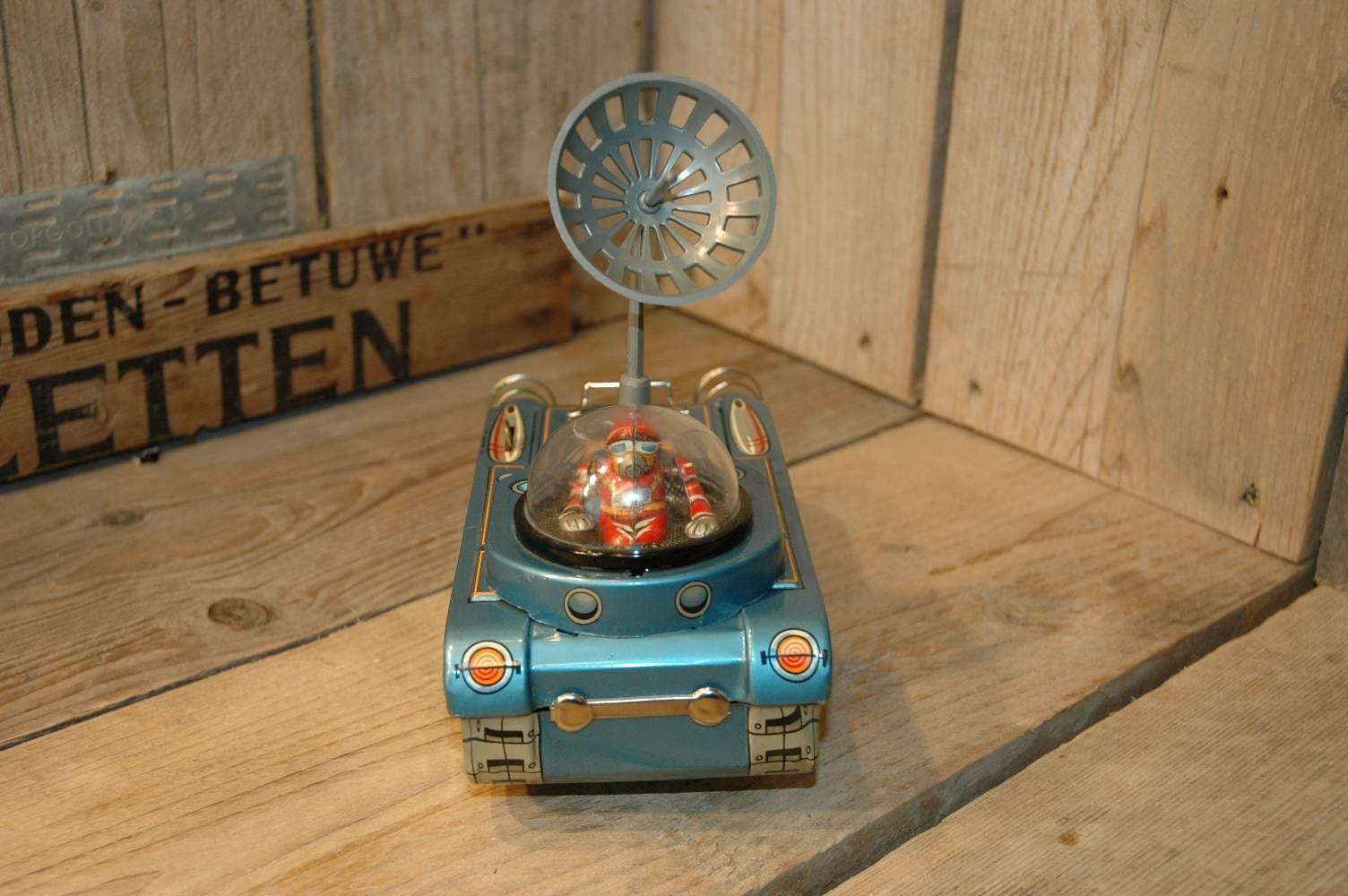 Modern Toys – Space Tank M-18
If only the best is good enough for you, if you collect high end.. than this toy is one to add to your collection. Modern Toys – Space Tank M-18 was made in Japan in the mid sixties. Made out of tin with mystery bump and go action, working astronaut with clicking arm :), lights in red and green that blink, rotating antenna and awesome litho and artwork.
This toy was part of an high end robot and space toy collection If found in Italy last year. The collection had several old stock unplayed with toys and this was one of these toys.
The condition is near mint to mint and so is the box. Plz refer to the pictures. All original and complete, original antenna, insert and box. You can simply NOT go wrong with this toy.
I can not remember ever seeing this toy in this condition, very hard to find in this condition !
CFP: Contact me For Price     at     boogo.nl@gmail.com