Project omschrijving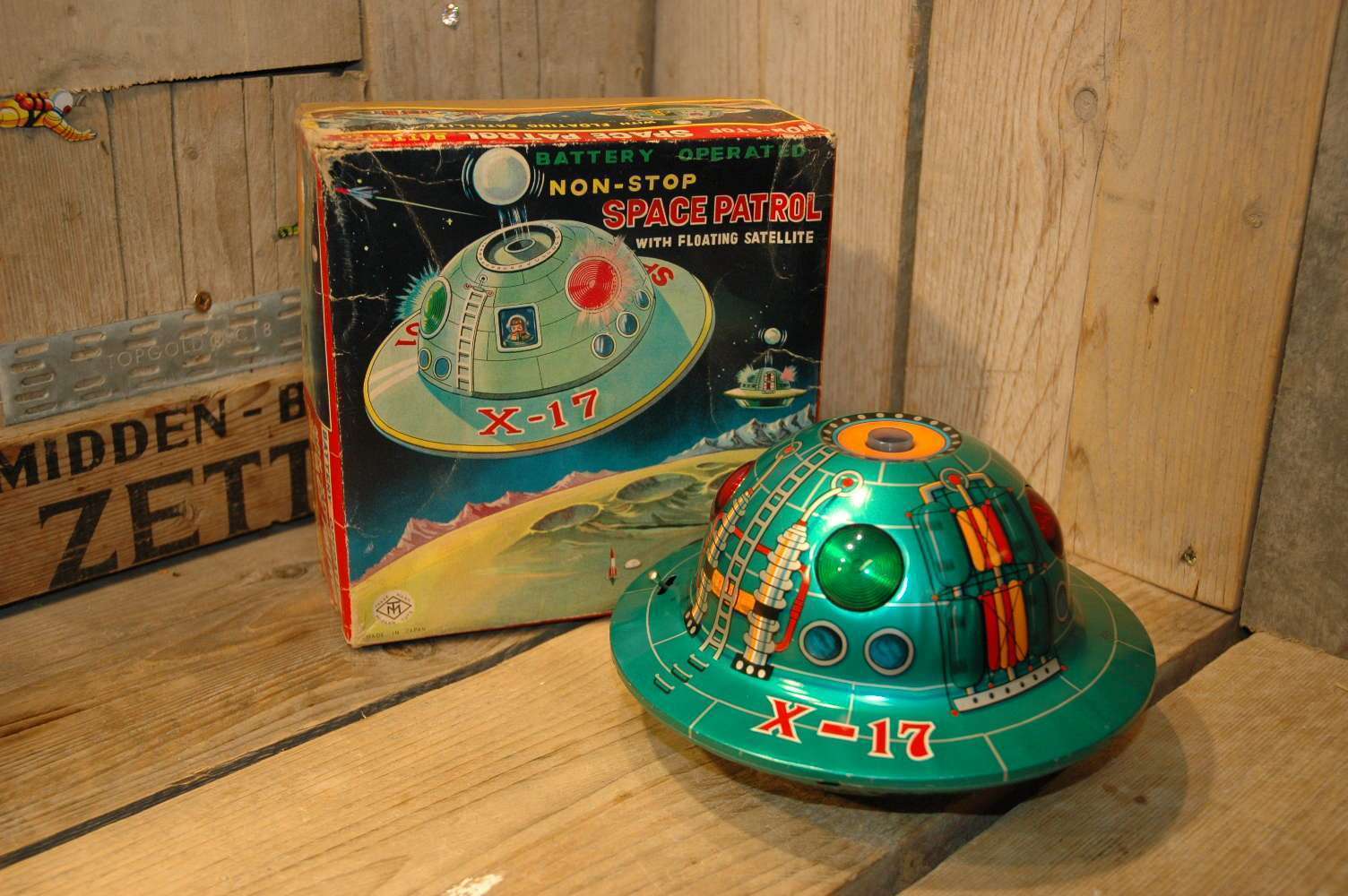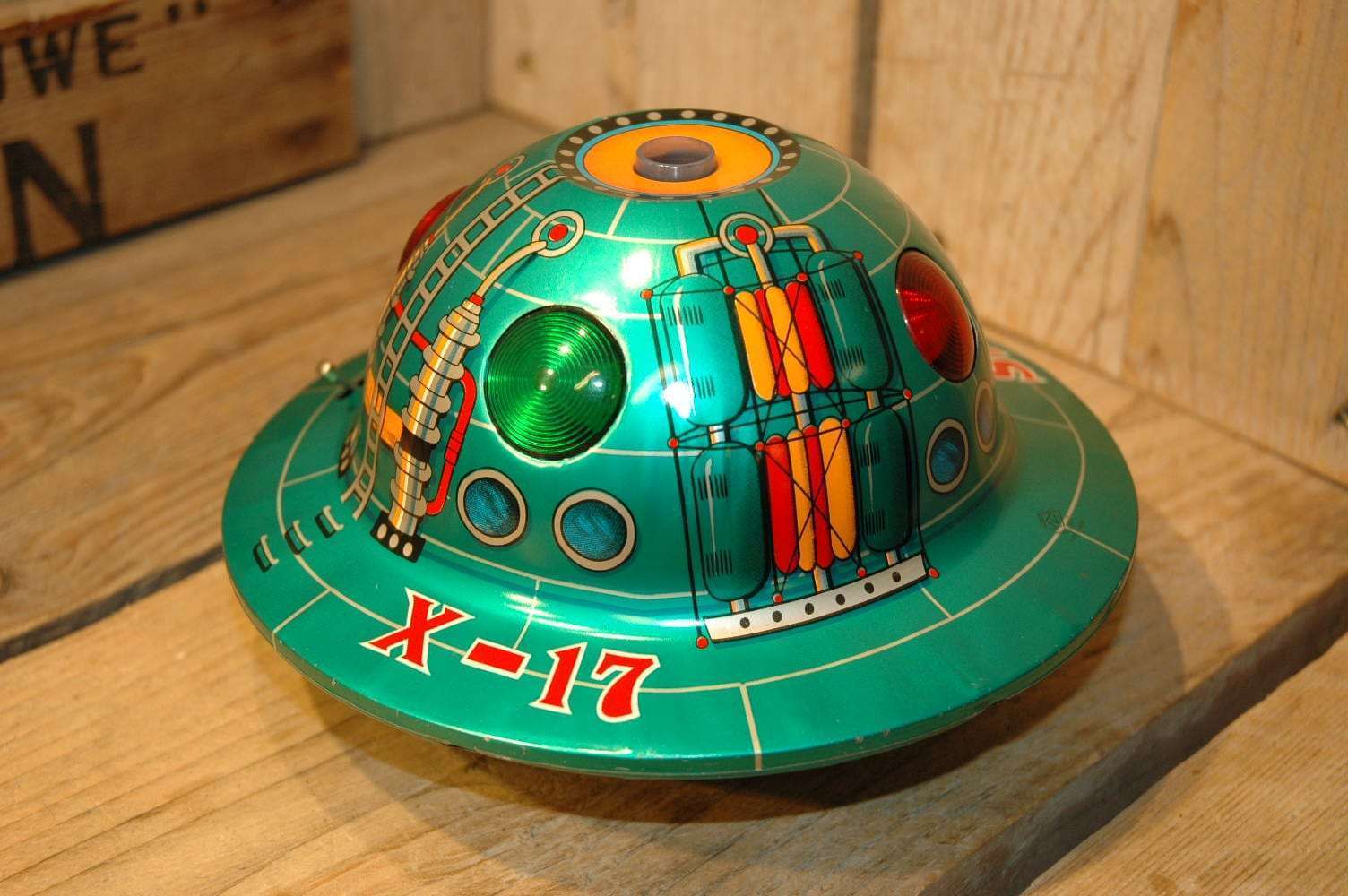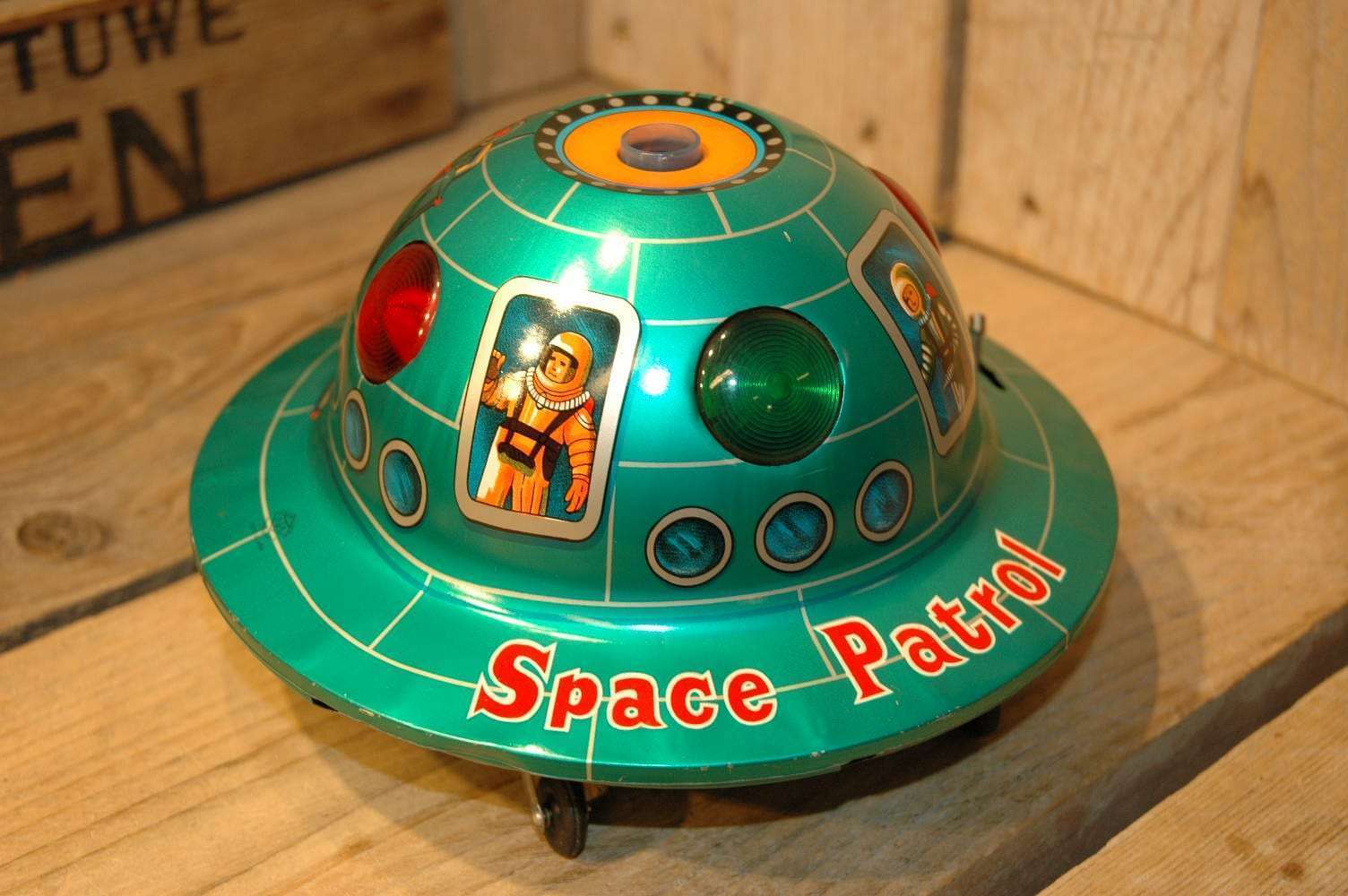 Modern Toys – Non Stop Space Patrol X-17
Early 1960`s, Made in Japan, Space Patrol X-17, Manufactured by Modern Toys ( Masudaya) This Bowl shaped flying saucer has of course the mystery bump&go action which makes this saucer always find its way out but there is more… An invention of modern toys, which you find in more of their space toys, is a "floating sattelite system". On top of this Space Patrol X-17 is the exhaust of an ingenious blowing mechanism that keeps a small foam ball floating above the saucer where ever it goes.
This saucer was part of a huge collection of robots and spacetoys that I found in 2014 overhere in the Netherlands.
I still remember the HOT afternoon I spent on an totally overfilled attic in The Hague to collect all the robots and space toys of that collection.
The condition of this saucer is near mint and looks hardly been played with. really NO flaws to mention other than its missing the white styrofome ball.  The box is original and complete with some wear and tears as shown in the pictures. THere are some old tape repairs in the corners but overall a very good to excellent box…
When i started collecting in 2005, these saucers showed up from time to time but i have not seen a complete one in the past 5 years on the internet…
Harder and harder to find… scarce saucer with original box. !
CFP:  Contact me For Price        at         boogo.nl@gmail.com