Project omschrijving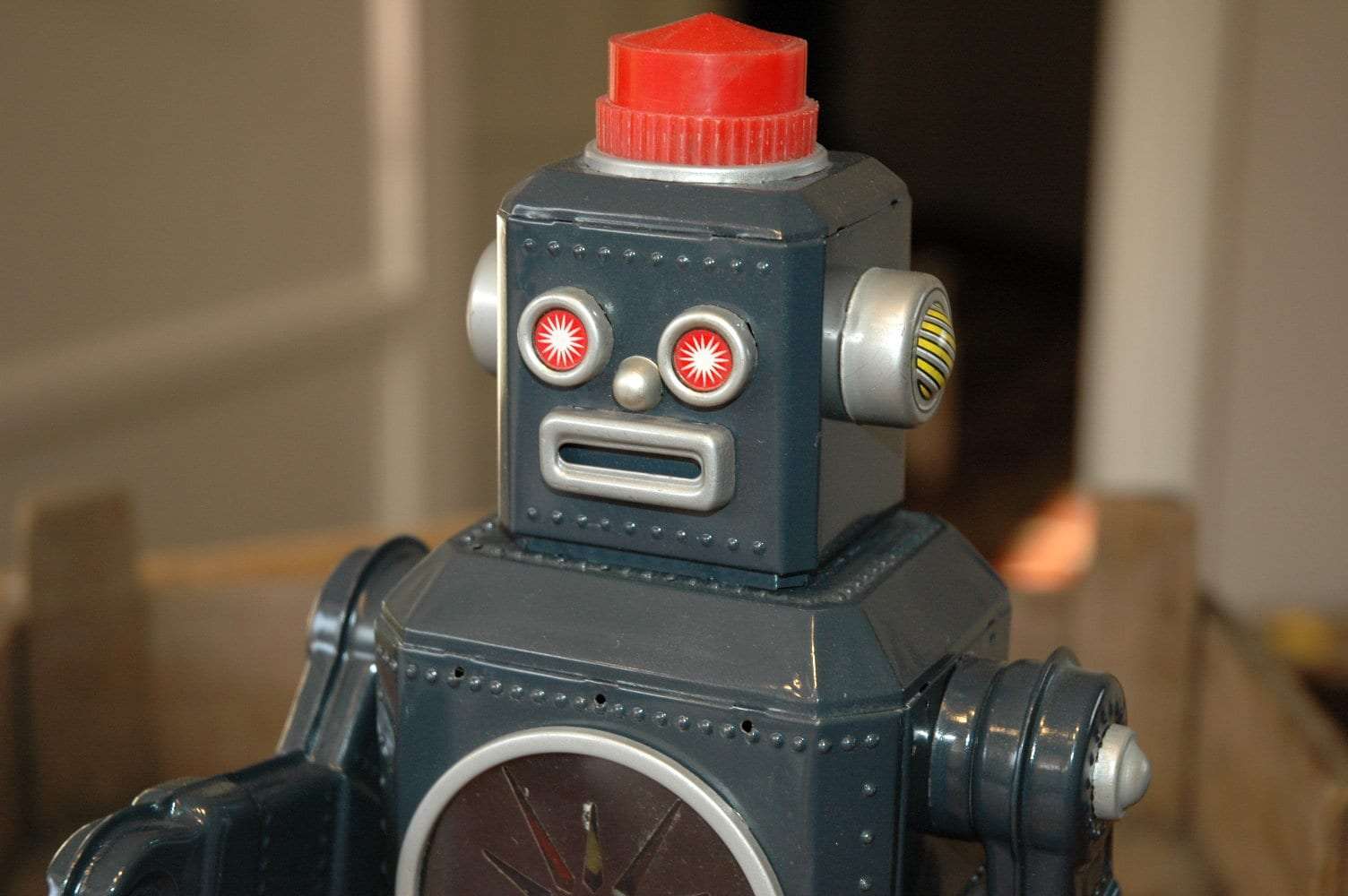 masudaya – Mighty 8 Robot
Masudaya ( Modern Toys ) did not build so much robots as other manufacturers like Yoshiya, and Horikawa. The few robots they build those days nobody really liked, resulting in very rare and scarce robots today. some examples are: Lavender, Radicon, Machineman ( yes the gang of five members ) and this rare robot called Mighty 8 robot. Again, this is an example of a not very well selling robot in the golden age resulting in one of the most rare robots today… in short.. Masudaya was NOT the best robotbuilder in the fifties and sixties, nobody liked their robots very much and especially the children….Masudaya`s Space toys were a great success but not the robots.
Things somewhat changed over the years, Masudaya`s robots are now the most rare and scarce robots and much sought for by collectors.  This mighty 8 robot can be placed on the same platform as Radicon and Machine Man. This robot is extremely scarce, only a handful are known to exist these days.
This all tin made robot has even a special feature… A kaleidoscope build in its chest, not ever seen before at any other robot. The robot is totally build out of tin, except the dome. The ears, eyes are also made out of lithographed tin. Mighty 8 Robot is a somewhat strange looking robot. In action he walks forward with beautiful kaleidoscope action in his chest and his arms go forwards and backwards.
The condition of this Modern Toys Mighty 8 Robot is near mint. This is the third example I owned in all those years. The first one was rusty, the second one had some corrosion in the battery compartment but was better than the first one. and now… WOW, the third one…. Near mint, NO flaws to mention !! NO upgrade is needed for this robot. ! I dare to state that you can not find a better example of this legend, period !! He works perfect and strong and I really doubt if this robot has much been played with. There is no box for this robot but who cares… An almost MINT Mighty 8 Robot…. WOW, what else can I say. An impressive robot.
On of the most rare and scarce robot from the sixties…….
CFP: Contact me For Price    at    boogo.nl@gmail.com