Project omschrijving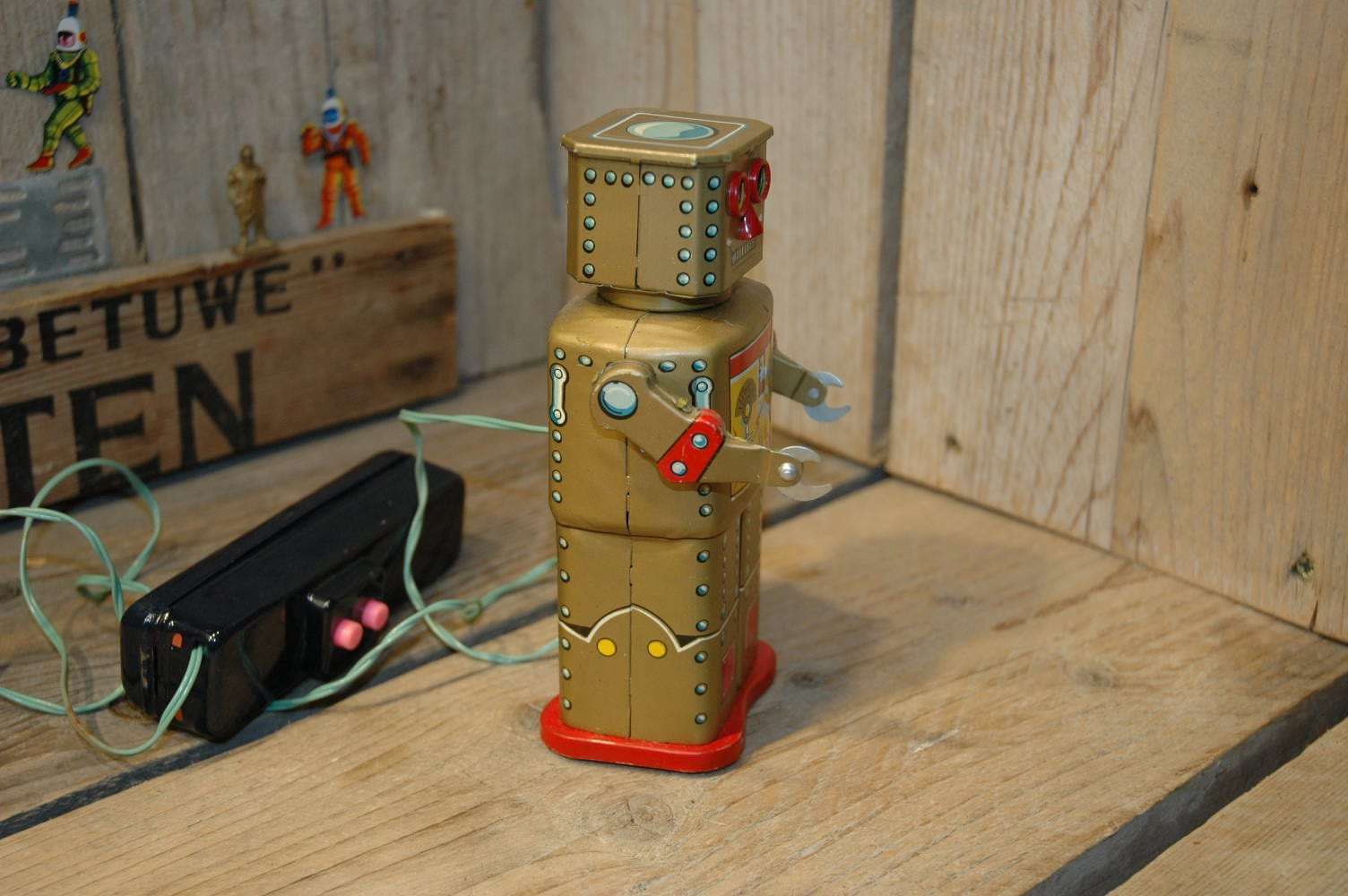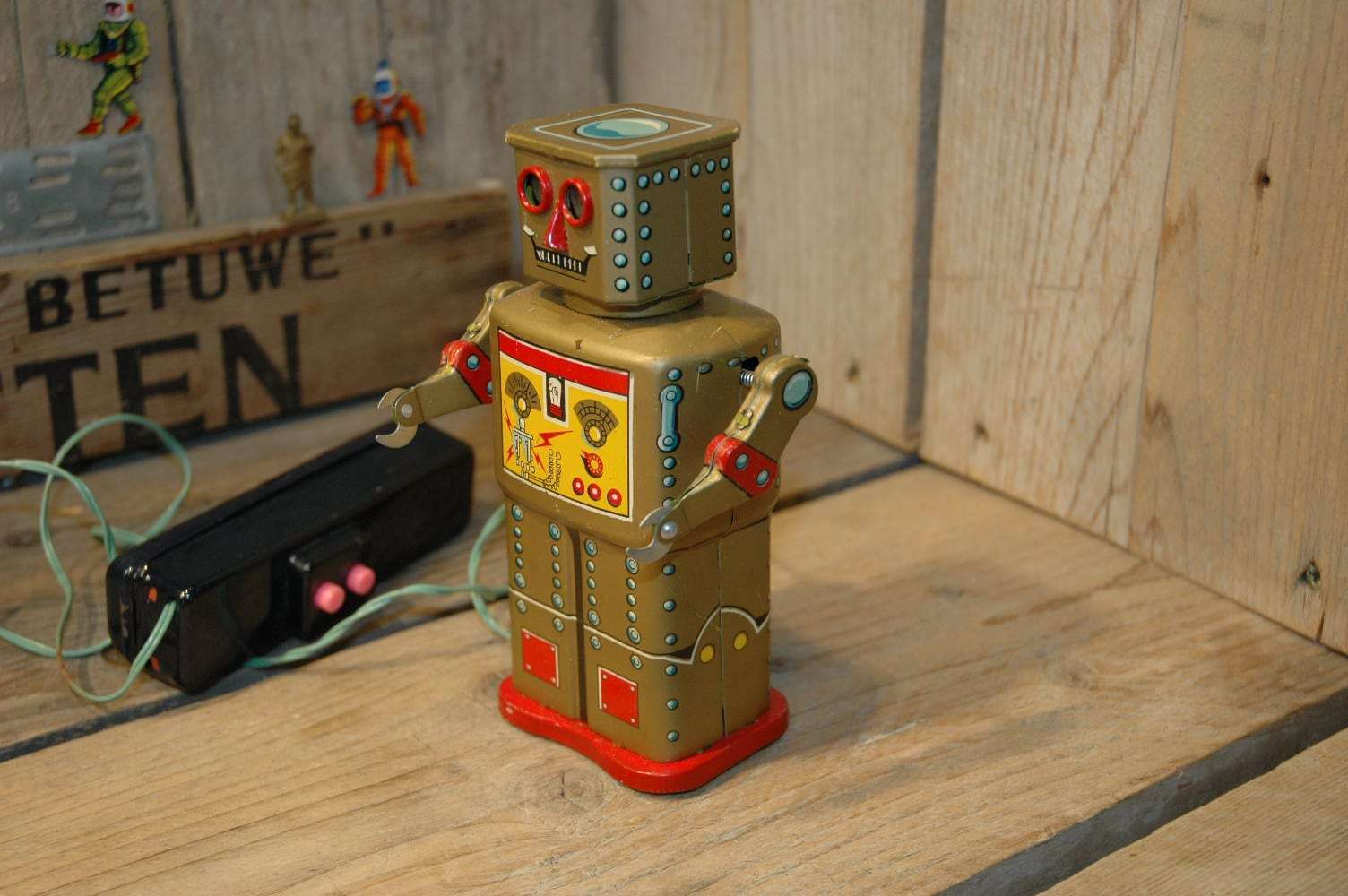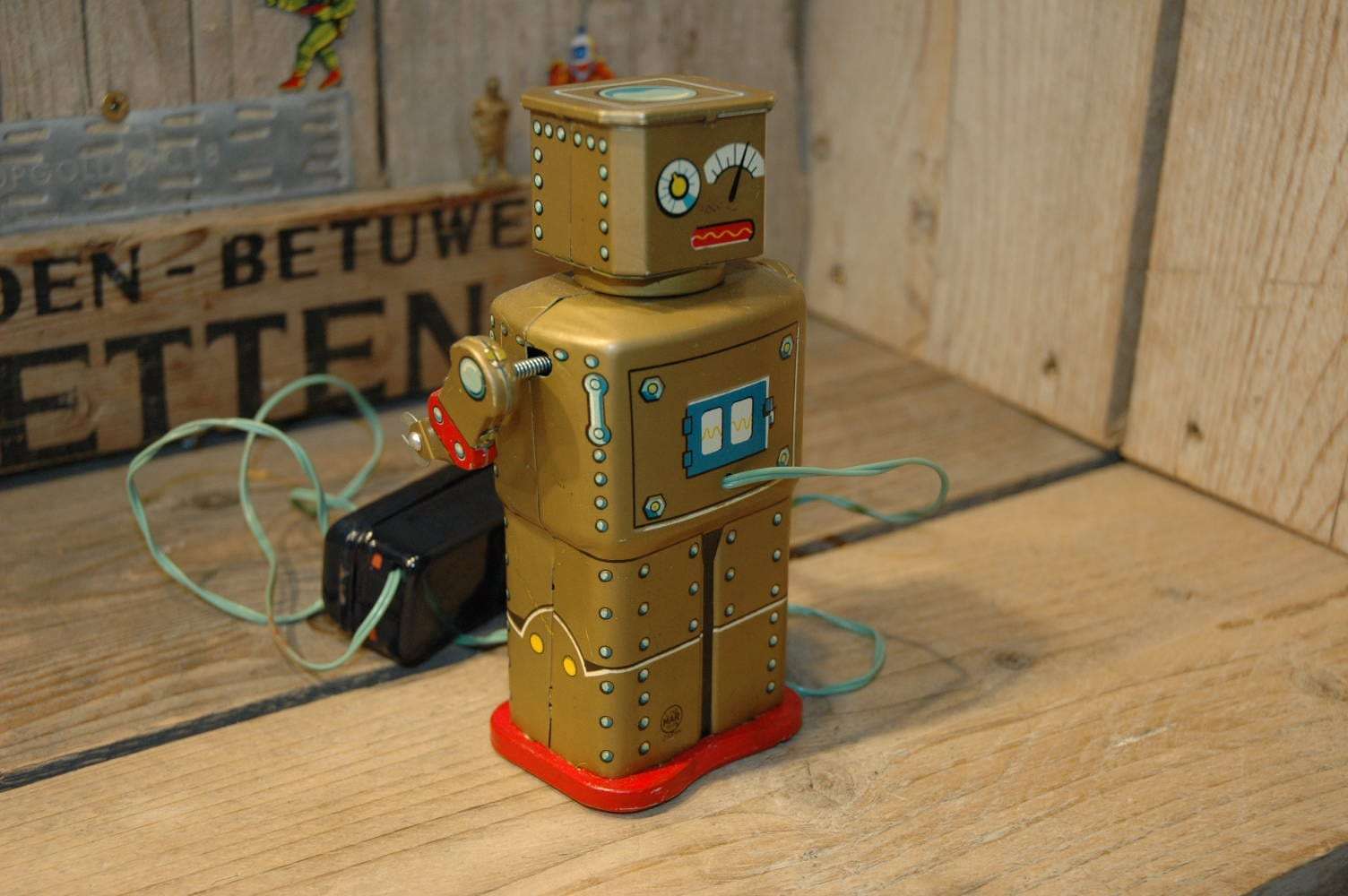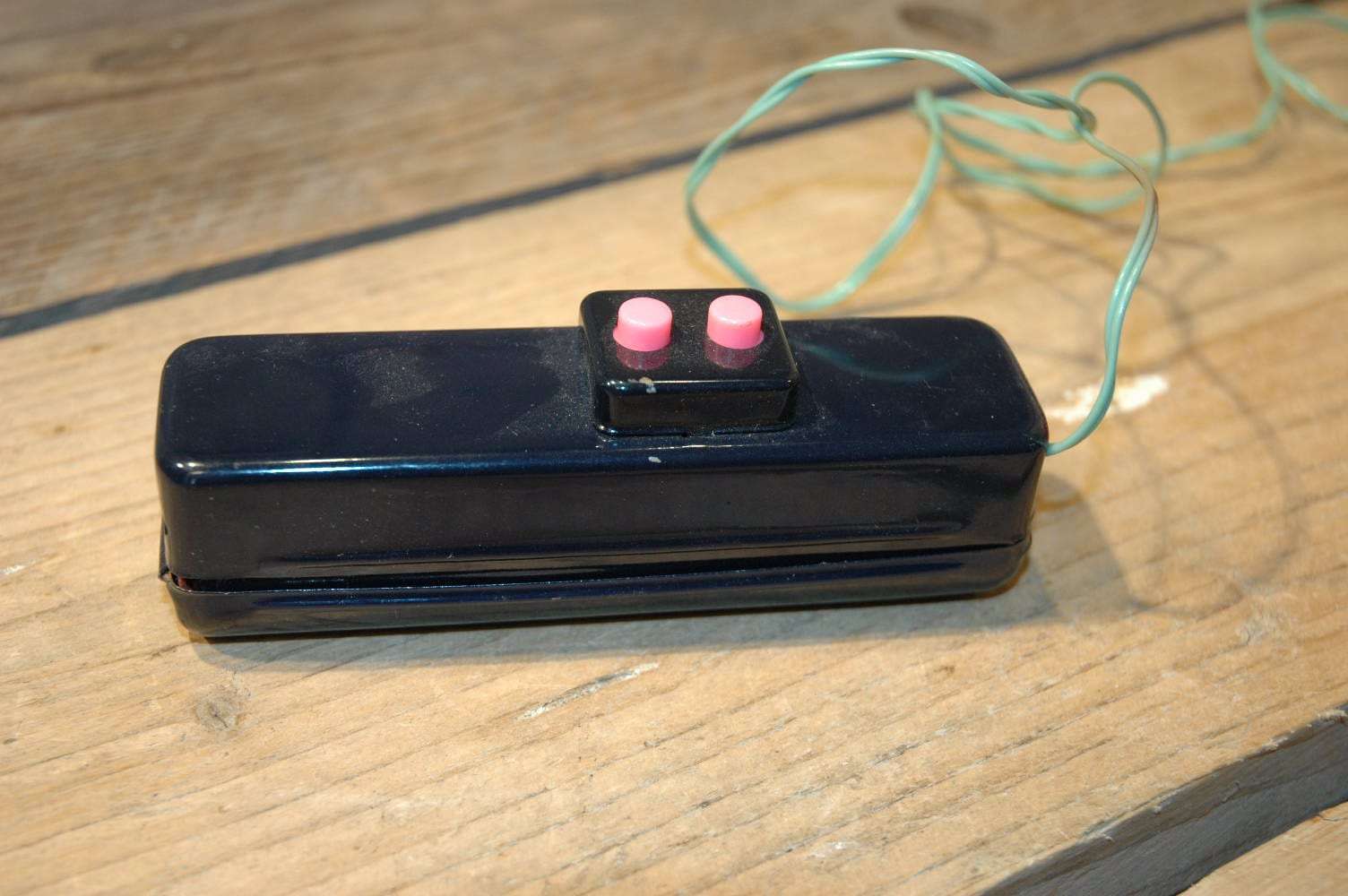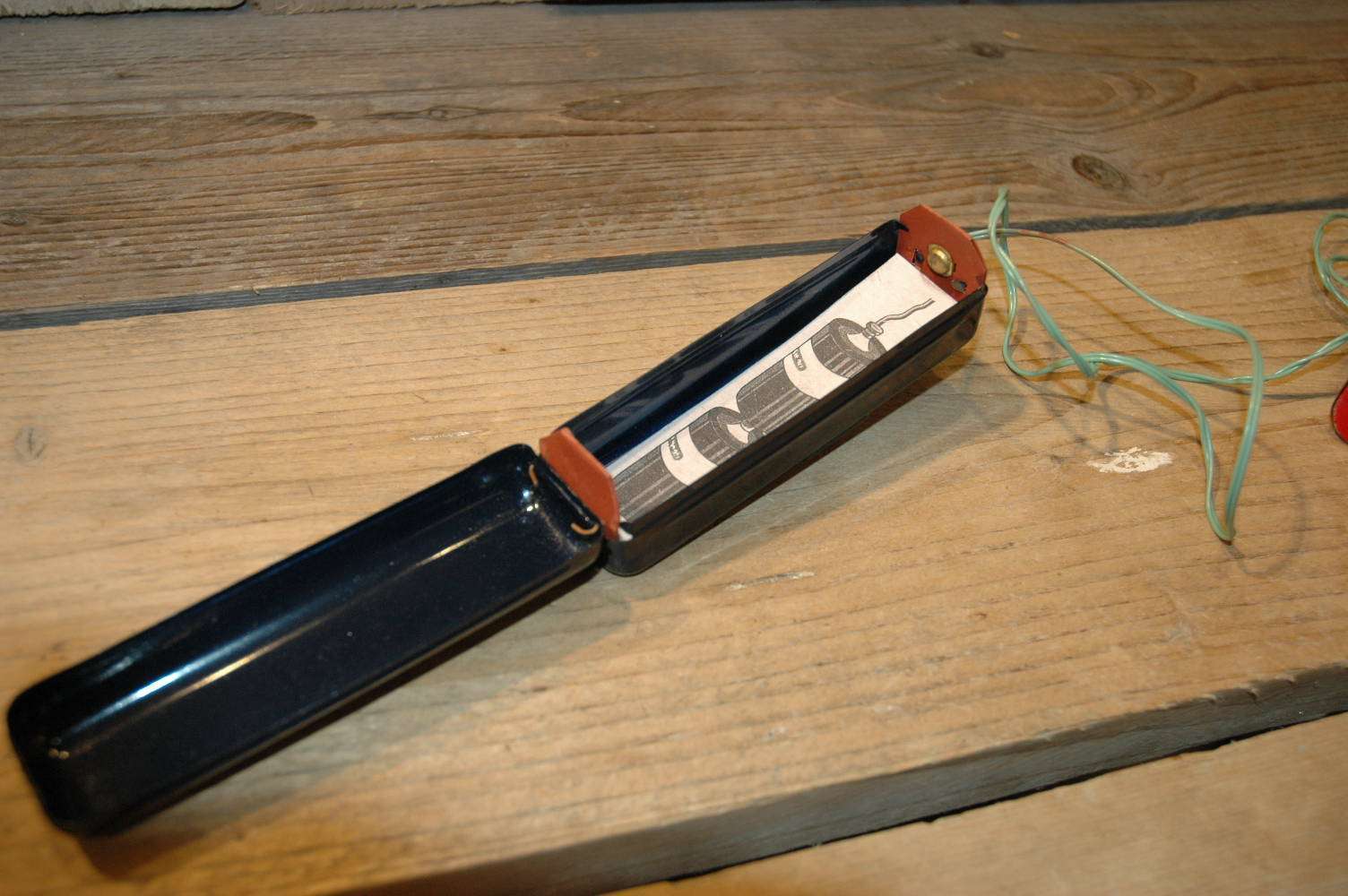 Linemar – Golden Robot
Golden robots always have something special. This example, made my marx / linemar was made in the late 1950. The robot has no ears, thats the first thing that I noticed when I found this robot 🙂 No worries because the robot was never made with ears, he simply never got them 🙂
Besides the golden litho, its the robots "harlequin" smile that makes this one so special. It gives the robot a fantastic expression
This pinwalking robot is battery powered and has the batteries stored in a remote with 2 buttons. The robot can walk forward and backwards and his eyes light up and his arms swing.
There are 2 variations made but the only difference is the bottomplate and I believe the shape… this one is a bit wider on most of the parts.
The condition of this robot is excellent and he works fine, no flaws to mention. The robot is all original and complete and even the green wire is original. I am not 100 % sure about the remote. It looks original to me but I can be mistaken. Can not remember a reproduction toy was ever made with this remote.  It looks exactly as the original remote that has to go with this robot so its very well possible the remote is original but again.. i don't have an other robot to compare with so it can be a reproduction as well. The fact that the insert is a copy inside the battery compartment made me doubt…
The robot is hard to find in any condition. There is no box for this one, sorry.
Scarce robot that you will not bump into too often
Contact me For Price     at      boogo.nl@gmail.com